The Scrappers Racing team has had a season that both the Top Fuel team as well as the Pro Stock Motorcycle team can be proud of as well as making some history along the way.
Four years ago Jianna Evaristo shocked the motorsports world by winning from the No. 13 position and taking out three championship contenders along the way.
Evaristo has had an impressive season in 2023 with semi-final appearances during the season and a true achievement in the class when she broke the 200 mph barrier at Maple Grove Raceway in September. With regular round wins for Evaristo, she is tapped to be one to watch as the 2024 season kicks off.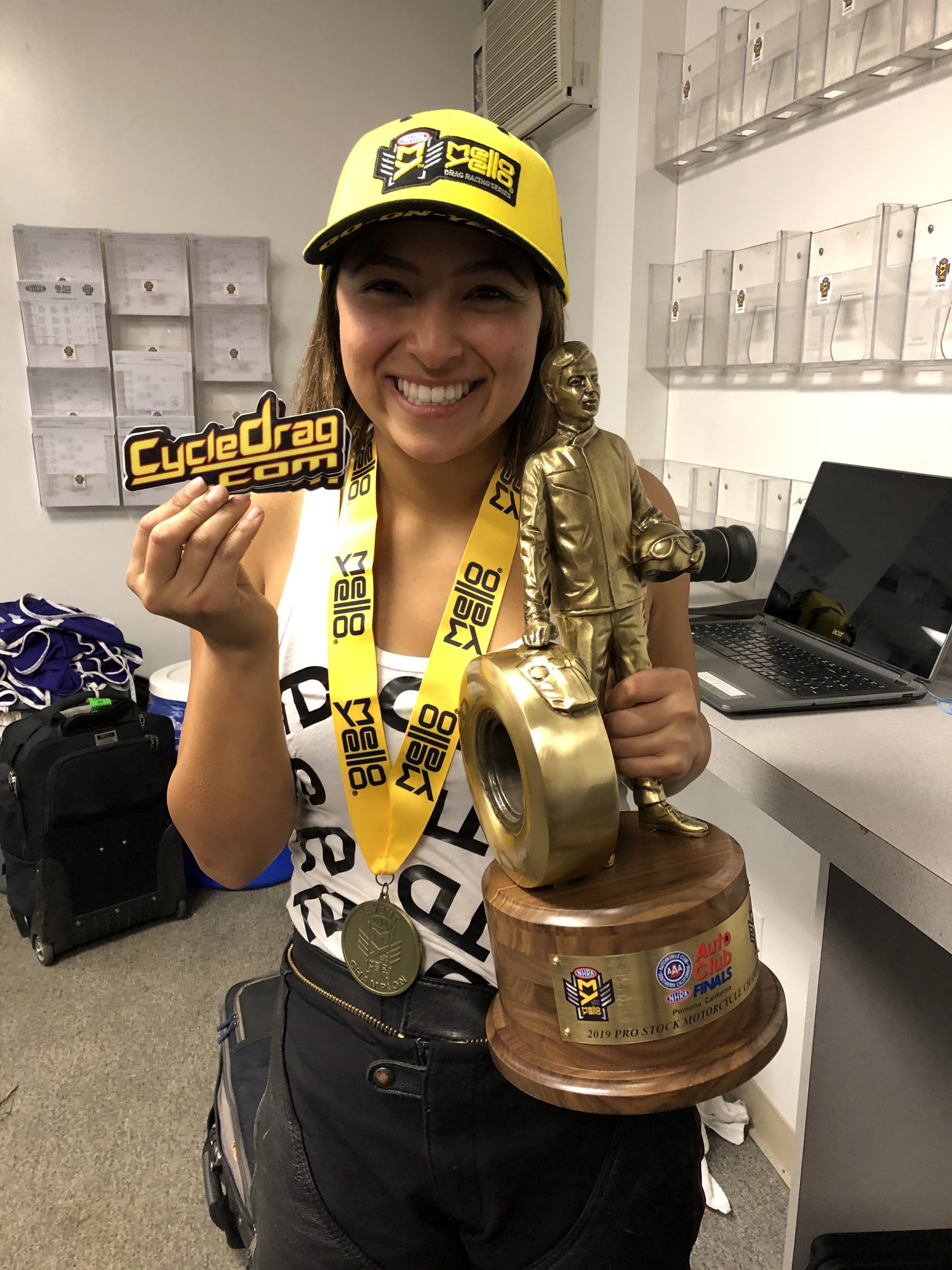 "This season has definitely been a great learning year for me as a rider," said Evaristo. "We've made some great strides and I really feel like I'm riding as good as I have week after week. Hitting the 200 mph mark at Maple Grove was definitely a highlight for me personally and my goal for 2024 is to keep learning and focus on even more round wins leading to final round appearances and of course wins!"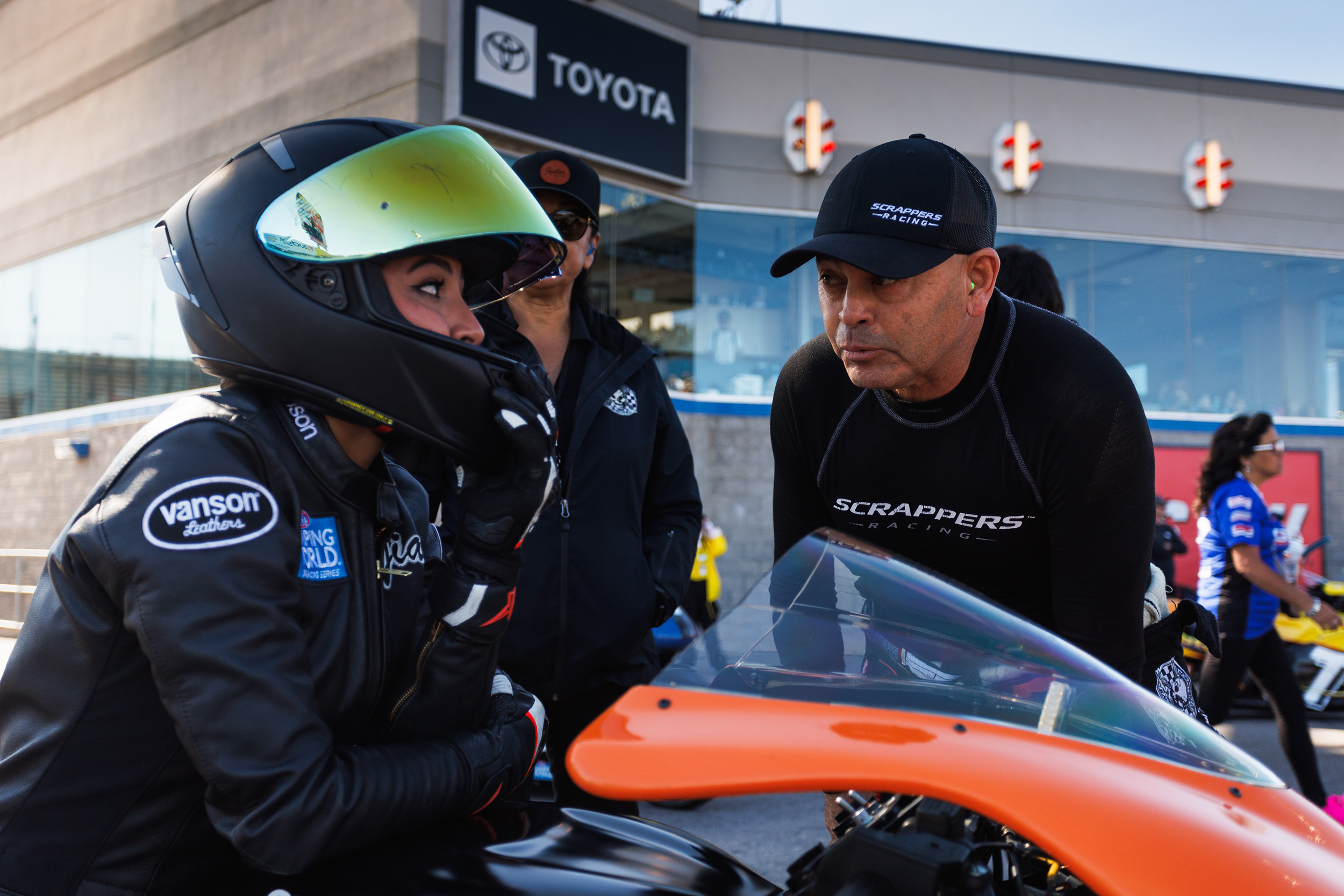 The 2024 season will see Scrappers Racing field a second Top Fuel dragster as another Salinas moves up the NHRA ladder. Jasmine Salinas will pilot a second car for the team next season and plans to spend much of her off-season testing and continuing to work with the team principals to secure partnerships for her race car.
The NHRA Finals at Pomona Dragstrip will kick off on Friday with the first round of pro stock qualifying at 12:00 PM PT followed by the first round of nitro qualifying at 1:00 PM PT.
There are more videos on the Cycledrag Youtube channel (please subscribe here) and the Cycledrag Facebook page (Please like here) and more will be coming soon. Check back daily.