The Pro Stock Motorcycle class was stacked with 22 entries at the biggest race of the year, the U.S. Nationals and Jianna Salinas qualified thirteenth in the class with her single qualifying run of 7.057. In eliminations Salinas ran close to her qualifying time in first round but fell short to Hector Arana Jr.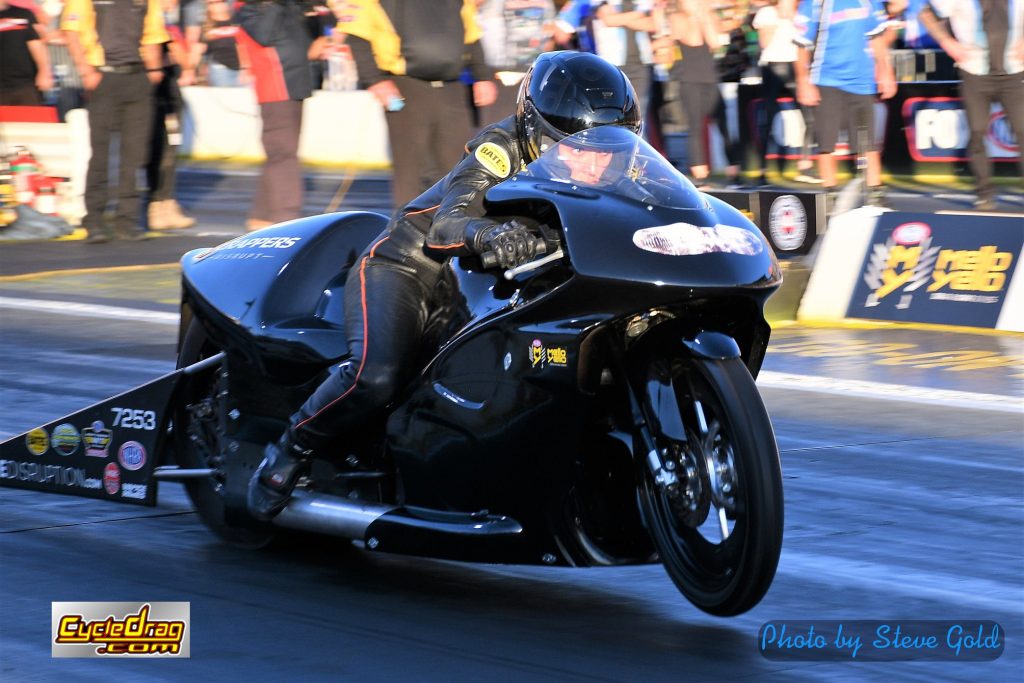 Jimmy Underdahl was one of the six motorcycles that didn't make the field. He had to shut off before the finish line during Friday night's qualifying session and like Mike, did not have an opportunity to run on Saturday.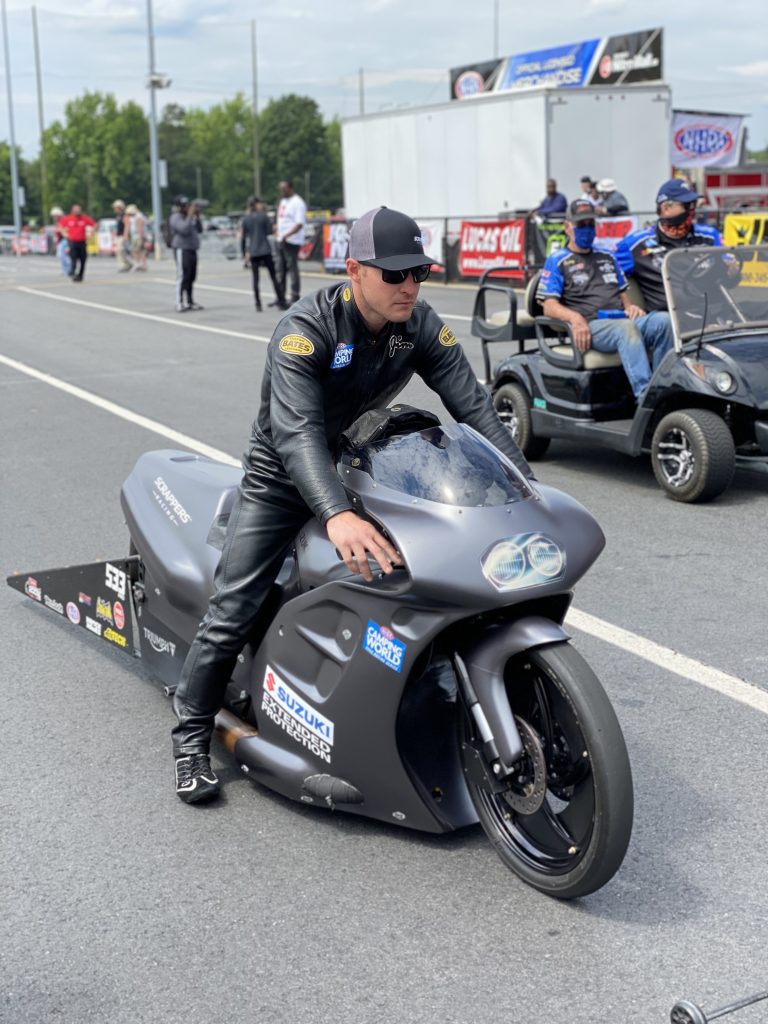 Sunday's professional eliminations proceeded without the Scrappers Racing Top Fuel car. With the fields being set after just one qualifying pass from Friday night, Mike Salinas did not qualify. The last spot in the 16-car field qualified with a 4.553 second run while Mike ran a 4.908. The car suffered a mechanical malfunction at 300 feet and shut off.
Saturday's forecast looked like the team might have been able to make at least one run, but mother nature won. The rain started just before the Top Fuel Dragsters pulled up to the staging lanes and only ceased for a couple hours in the afternoon before another storm hit. The NHRA called off Saturday's qualifying around 7:00 pm when it was still raining and evident the track would not be able to be dried that night.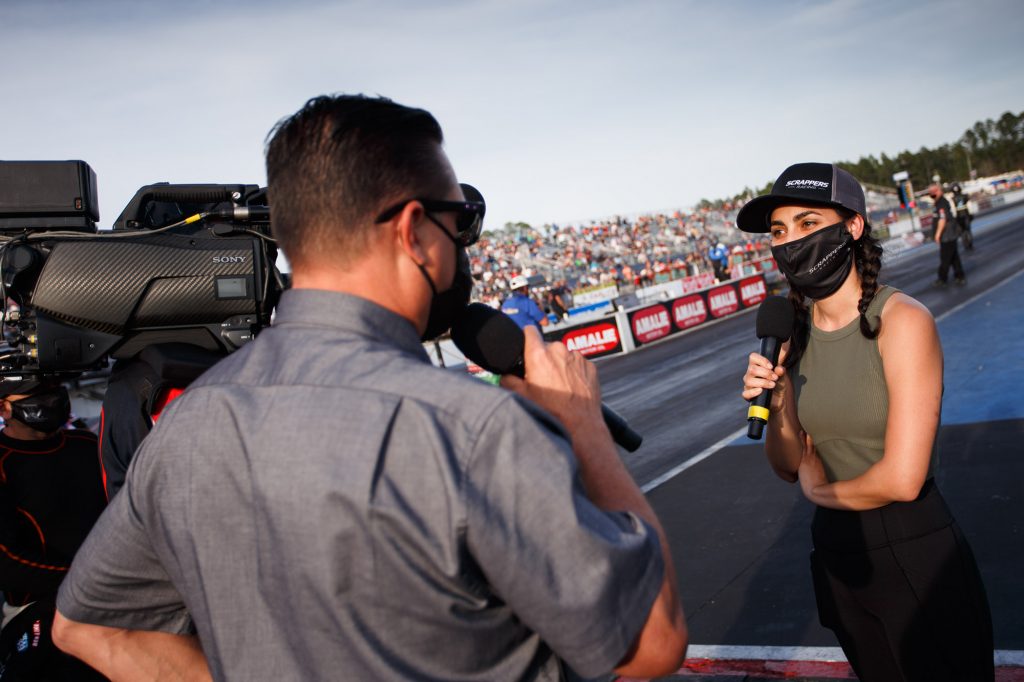 The Top Alcohol Dragster class was able to complete the first round of competition Saturday morning, in which Jasmine Salinas defeated Duane Shields. During second round Sunday afternoon, Jasmine's 5.228 wasn't enough to overcome Jackie Fricke's 5.178.
Scrappers Racing will have the same line up at Maple Grove this coming weekend.