From August 25-27, Virginia Motorsports Park will host the 5th annual FuelTech Bike Bash, featuring the XDA Motorcycle Drag Racing series. This is the fourth race in the five-event drag racing series on the East Coast that you won't want to miss.

With only two events remaining in the season and championship titles at stake, racers will unleash their full potential, providing exciting on-track racing action that the entire family will enjoy. The ATV Invitational Shootout returns for this event featuring wild-looking and wicked-sounding 4-second custom-built ATV drag racing machines.
Orient Express Racing Pro Street
The Orient Express Racing Pro Street competitors can smell blood in the water as Rodney Williford was finally knocked off this throne at the last event by Darion Payne. With Payne's victory, he delivered hope by loosening Williford's grip on the championship and igniting a spark in the class. With a class full of talented riders, the upcoming weekend presents an opportunity for another new winner this season.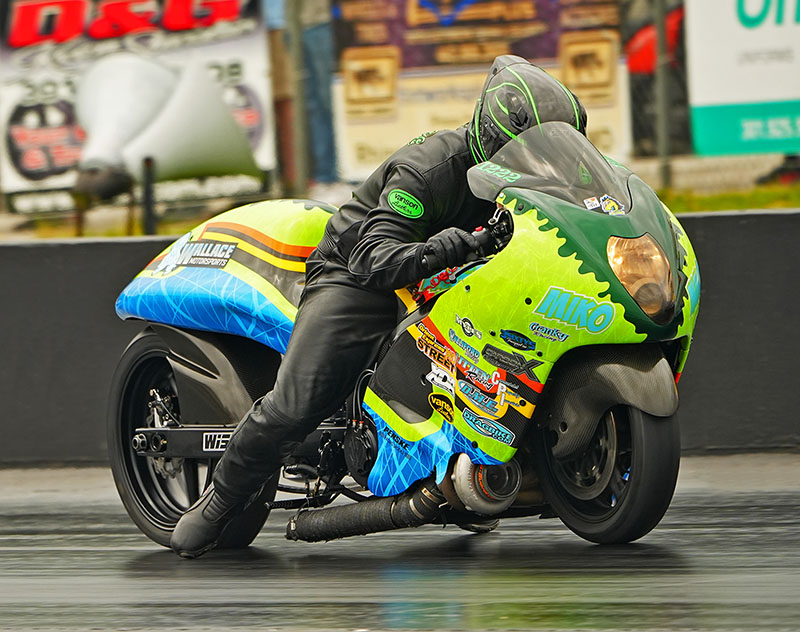 Pro Street competitors are also fighting for a spot at the 27th annual Haltech World Cup Finals presented by Wiseco Import vs. Domestic event at Maryland International Raceway on November 1-5, 2023. In points, XDA's top ten finishers will earn a spot to compete in front of 50,000+ fans and win the $5,000 Pro Street Shootout sponsored by Platinum General Services. And for racers wanting that WCF invite, that #10 bump spot looks terrifying as they will need to win rounds next weekend to feel safe going into the year's final event, the DME Racing Fall Nationals on September 29-October 1 at MIR.
DME Racing Real Street
Next weekend will be a barn burner in DME Racing Real Street. Three former champions sit at the top of the points chase, Mark Hylton, David Stewart, and Spencer Claycomb. However, four hungry competitors are trailing them. Next weekend, season-opening winner Courtlan Whiting, Rickey Gadson, Ralphie Navarro, and Caleb Holt could easily turn on the green lights and make moves to the top and put our former champion's hopes for a 2023 crown in peril.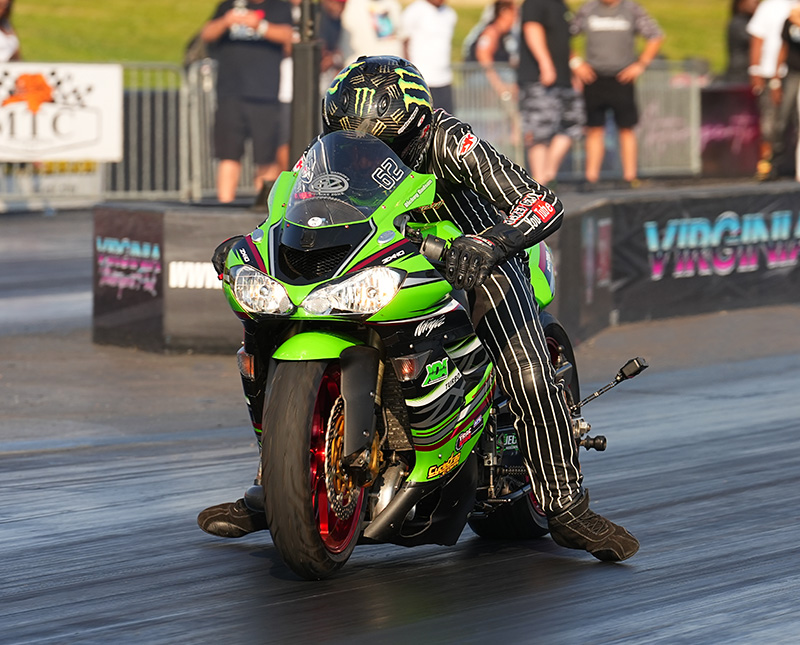 MaxxECU Pro Xtreme
The MaxxECU Pro Xtreme class is currently led by John Collins, featuring the World's quickest Turbocharged, Supercharged, and Nitrous Injected big tire wheelie-bar monsters. Collins finished last season with the #2 plate, and right now, only one round of points (22) separates him from the number two points holder, Chris Cutsinger.
Next weekend, Collins must have perfect execution to set himself up with a more significant lead if he wants to secure his first XDA Pro Xtreme Championship title.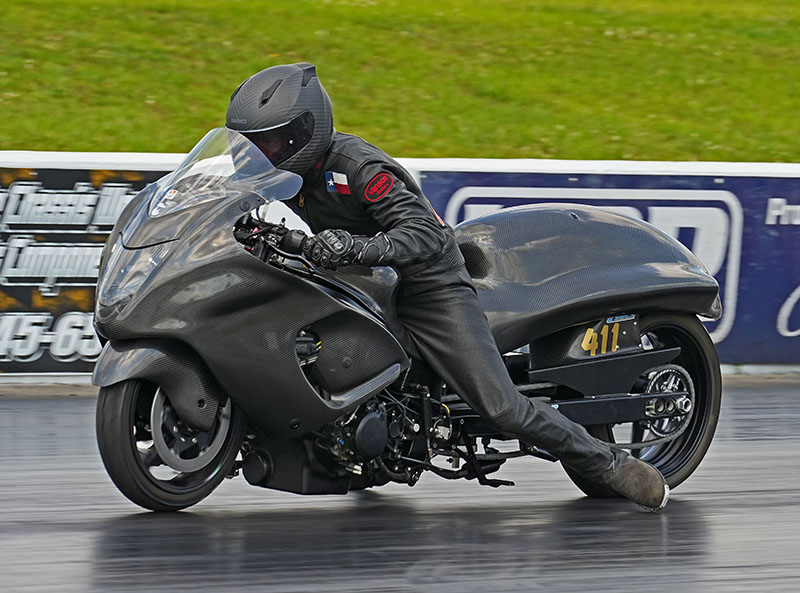 The top five competitors following him in the rankings, Dale Leeks, Tommy Saxon, George Whitaker, and Chris Theodoridis, all hold a mathematical chance of winning the championship this season. We expect the on-track action to start Friday afternoon in testing as these guys prepare for combat. You won't want to miss the show at VMP.
HTP Performance Afterdark Underground
Saturday night's HTP Performance Afterdark Underground program features the East Coast's fiercest 'Clocks Off' racing. The bikes display remarkable velocity and flaunt custom-painted themes that might have you guessing a winner on drip alone.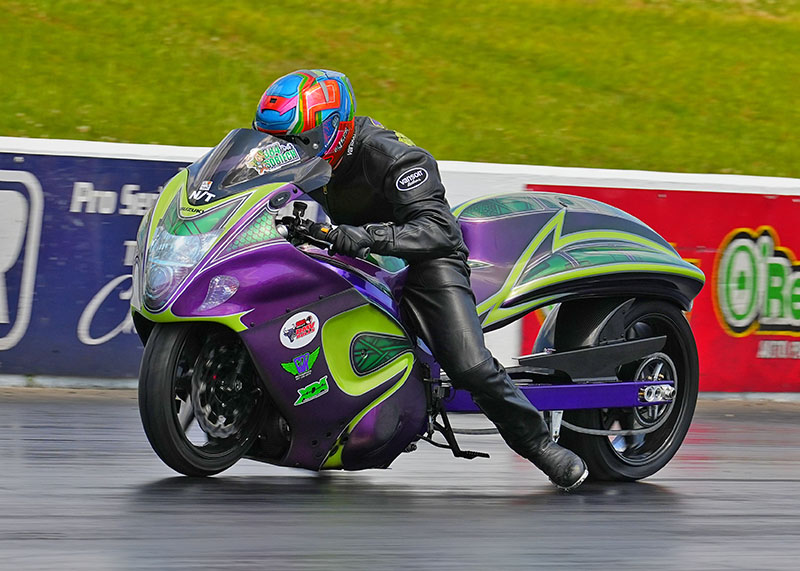 XDA also offers five premier Shootout classes on Saturday night, Boosted Bulls (Turbo Bikes),APE Nitrous Bulls (Nitrous Bikes), 3 Sixty 5 Transport Monster Bulls (Heavyweights), Tommie's Motorsports DMV Bulls (Up-And-Coming), and All Motor Bulls.
Spend a fun Saturday night with the family at XDA. Sit in the stands and choose your favorite bike with the kids. Kids 11 and under are free all weekend long.
HTP Performance Super Stock
HTP Performance Super Stock will be exciting at the FuelTech Bike Bash. Mike Davis finally won his first Super Stock event at the June MTC Summer Nationals. He follows the points leader, Mark Blake, by only fifteen points on his green Kawasaki ZX-14. With a fresh taste of the winner's circle after so many runner-up finishes, Davis has found that sweet spot and will likely be hard to give it up. Super Stock is an exciting class to watch, as these competitors demonstrate impressive skills to manage these stock wheelbase motorcycles with no electronics to help them.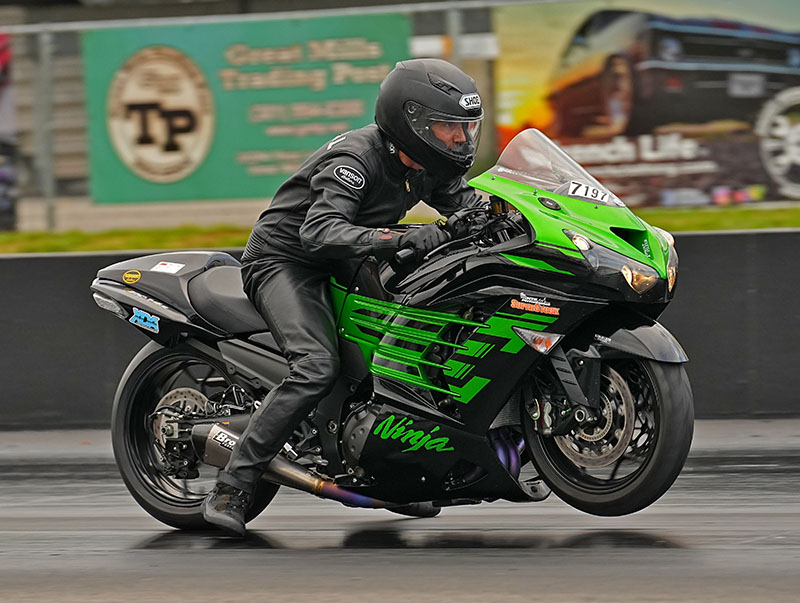 Vance & Hines 4.60
XDA proudly features the Vance & Hines 4.60, the World's quickest 1/8 mile index class. Forty-Seven competitors are already on the roll-call, ready to descend on VMP's glass-like racing surface. XDA increases this purse as the entries go up; based on the current pre-entry, a $500 bonus will be paid out to the winner; if forty-eight bikes show up, it goes up another $1,000
awarding the winner with a $6,000 payday. Ronald Procopio has been the champion for the last three years and holds a 79-point lead over his competitors while showing no signs of surrender. However, the top nine in this class all have the opportunity to overthrow Procopio this weekend and take over that Top Dawg spot.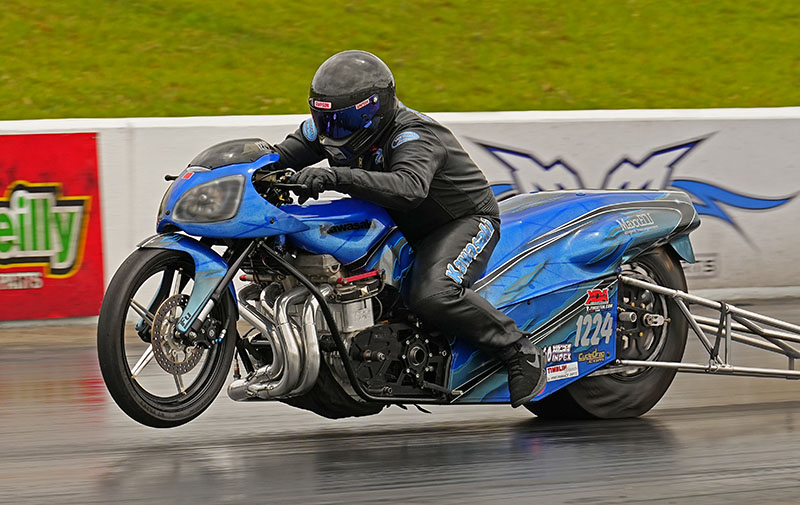 The action begins as soon as the bulbs drop on Friday afternoon. Come out and watch these racers apply pressure to the first 660 feet like no other class. This Pro Index class consists of 100% beef with no fillers. It's a thrilling class to watch and bet on with friends!
The XDA will additionally hold competition in SIX additional sportsman classes featuring 1 Stop Speed 5.60 Index, Mickey Thompson Tires Top Sportsman, VooDoo Components Bracket Bash, MPS Racing Pro ET, Brock's Performance Street ET, and the Friday night Hard Times Parts & Service Gambler's race. XDA offers a professional environment and $28,000 in guaranteed payouts for sportsman racers alone at each event.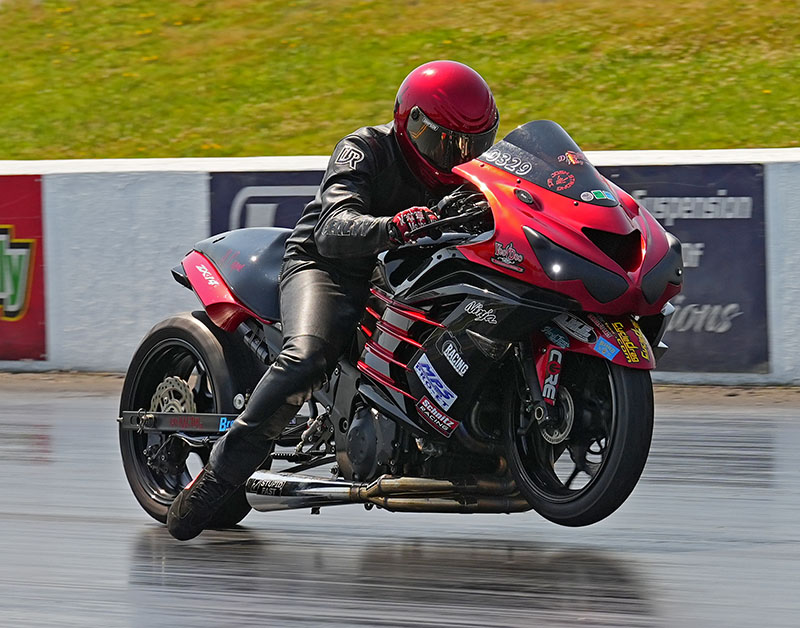 Along with over 700 Professional and Sportsman motorcycle racers battling it out for over
$90,000 in payouts, the FuelTech Bike Bash will feature a vast vendor midway full of great deals
on motorcycle parts, accessories, and apparel.

There are more videos on the Cycledrag Youtube channel (please subscribe here) and the Cycledrag Facebook page (Please like here) and more will be coming soon. Check back daily.
To take advantage of some amazing discounts at Brock's Performance, click – http://brocksperformance.com?aff=12
USE cycledrag5 coupon code.