There is no shortage of enthusiasm or excitement within the Scrappers Racing team a few days removed from that historic accomplishment at zMAX Dragway Saturday night. Mike Salinas made history when he became the first driver in NHRA to go 300 mph to the 1/8th mile. The monumental milestone resulted in a $30,000 bonus from Phillips Connect and earned the Scrappers Racing team the No. 1 qualifier position for Sunday's eliminations, but more importantly, Salinas and his team accomplished truly the last major milestone in NHRA competition to be seen in the modern era.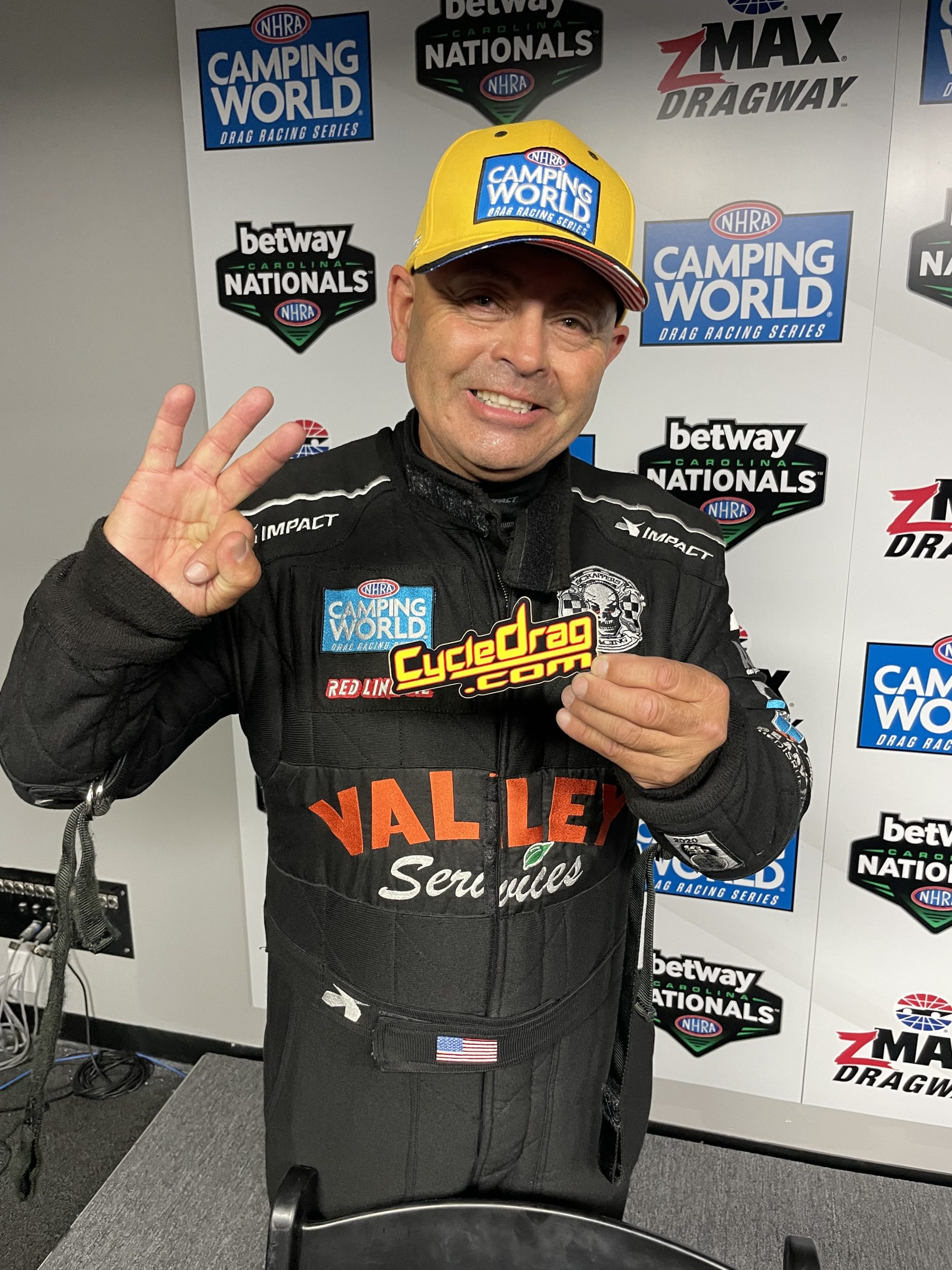 "As the days have passed following Saturday night's run, it's really become a little surreal at how big this milestone really is not only in the sport of drag racing, but across motorsports as a whole," said Salinas. "I've said many times that I'm far from one of the veterans of this series and I'm still learning each weekend that I'm on the track. But my crew chiefs (Rob Flynn and Aaron Cave) are very talented and have been close to this accomplishment in testing several times. To be the team to hit this milestone is something I'm very proud of and shows just how capable we are as a team, especially as we set out to be a two-car team in 2024. Now we're all hoping an achievement like this can continue to be celebrated and perhaps get the attention of corporations who want to team up with Scrappers Racing for next season."
The momentum for the Scrappers Racing team didn't stop on Saturday night as the team had their sights set on finishing the weekend hoisting the Wally. Salinas met Mike Bucher in round one, had a bye run in round two that took him to the semi-finals against Austin Prock. The win against Prock with a 3.898 run versus Prock's 4.189 run would place Salinas in the finals against Doug Kalitta, the race winner from one week prior at Maple Grove Raceway.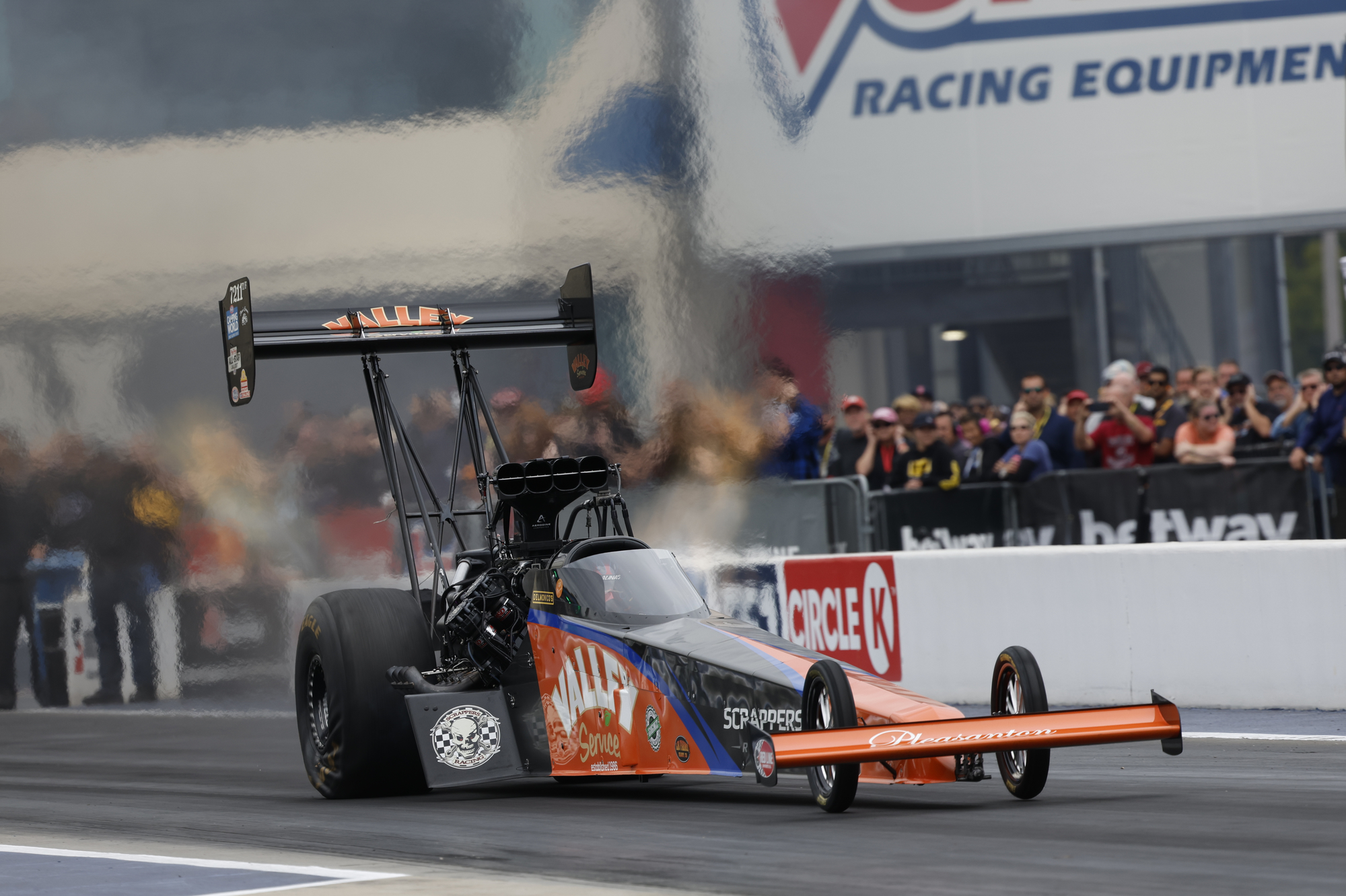 Salinas' reaction time of .065 versus Kalitta's of .076 gave him the jump off of the starting line, but as the Scrappers Racing Top Fuel dragster approached the finish line, two cylinders in the engine had gone out allowing Kalitta to get past him with a time of 3.696 to Salinas' 3.718.
"Of course, we all wanted to finish the weekend off with a win after Saturday night being such an incredible moment for our team and the sport," continued Salinas. "I got off the line good in that final round, but unfortunately, we put two holes out right before the finish line and Doug (Kalitta) was able to get around us for the win. Congratulations to Doug and his Kalitta Motorsports team on their second win in two weeks. We're right there and we know we have a lot of speed in our car, and we were able to showcase that in Charlotte. The weather in St. Louis looks good so if we can continue to use what we were able to find in Charlotte, I think we'll be in for another great race weekend."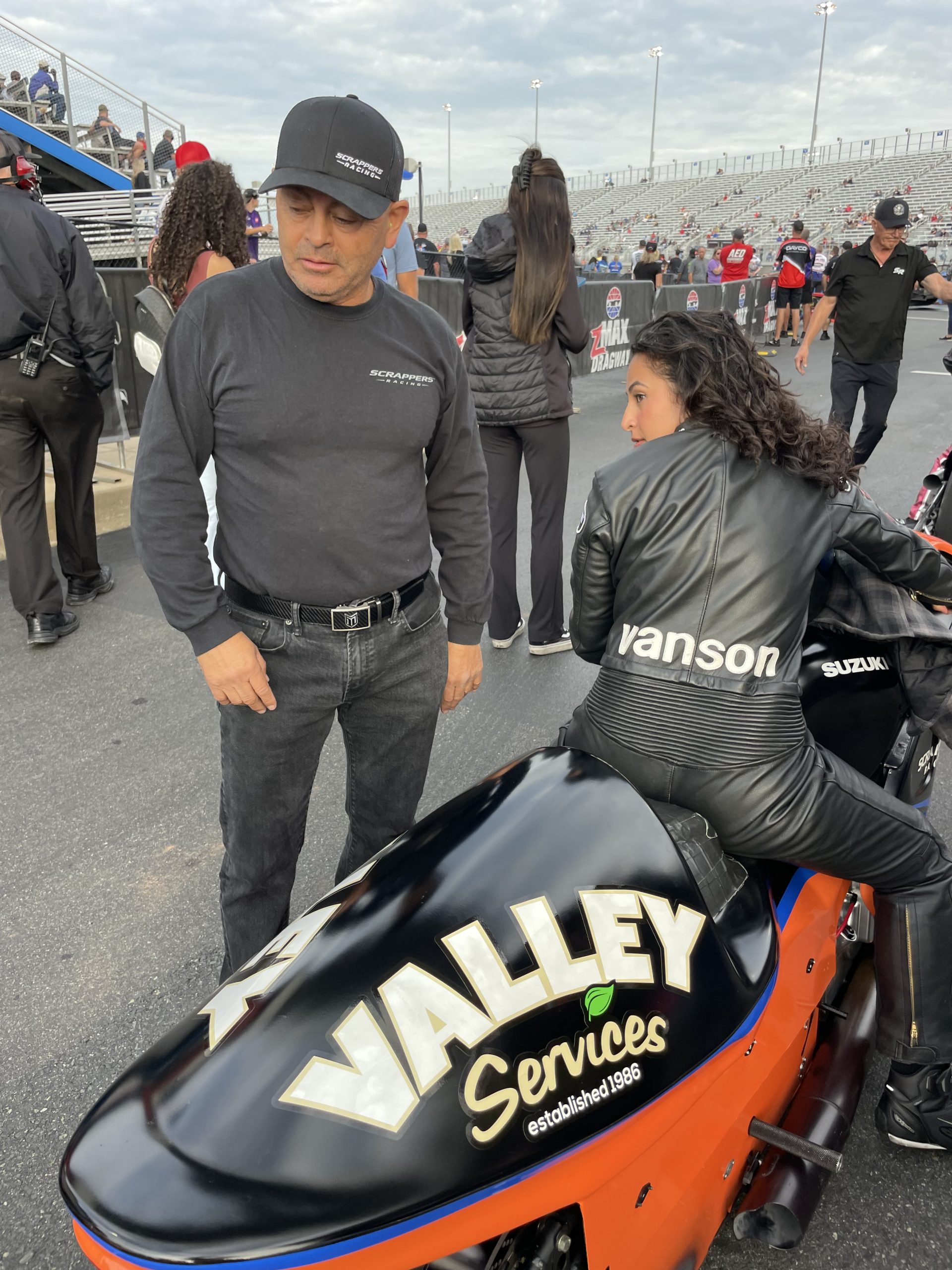 The Midwest NHRA Nationals at World Wide Technology Raceway will kick off on Friday evening with the first round of pro stock qualifying at 6:00 PM CT followed by the first round of nitro qualifying at 7:00 PM CT.
There are more videos on the Cycledrag Youtube channel (please subscribe here) and the Cycledrag Facebook page (Please like here) and more will be coming soon. Check back daily.