Scrappers Racing Pro Stock Motorcycle rider Jianna Evaristo achieved a milestone moment in her burgeoning career when she crossed the 200 mph barrier on her Valley Services Suzuki at the Pep Boys NHRA Nationals at iconic Maple Grove Raceway. She made the fastest pass of her career during the third round of qualifying with a blistering run of 6.795 seconds at 200.02 mph. Her team went wild on the starting line as the breakthrough speed appeared on the scoreboard, a clear indication of how much this moment meant to all of her supporters and fans.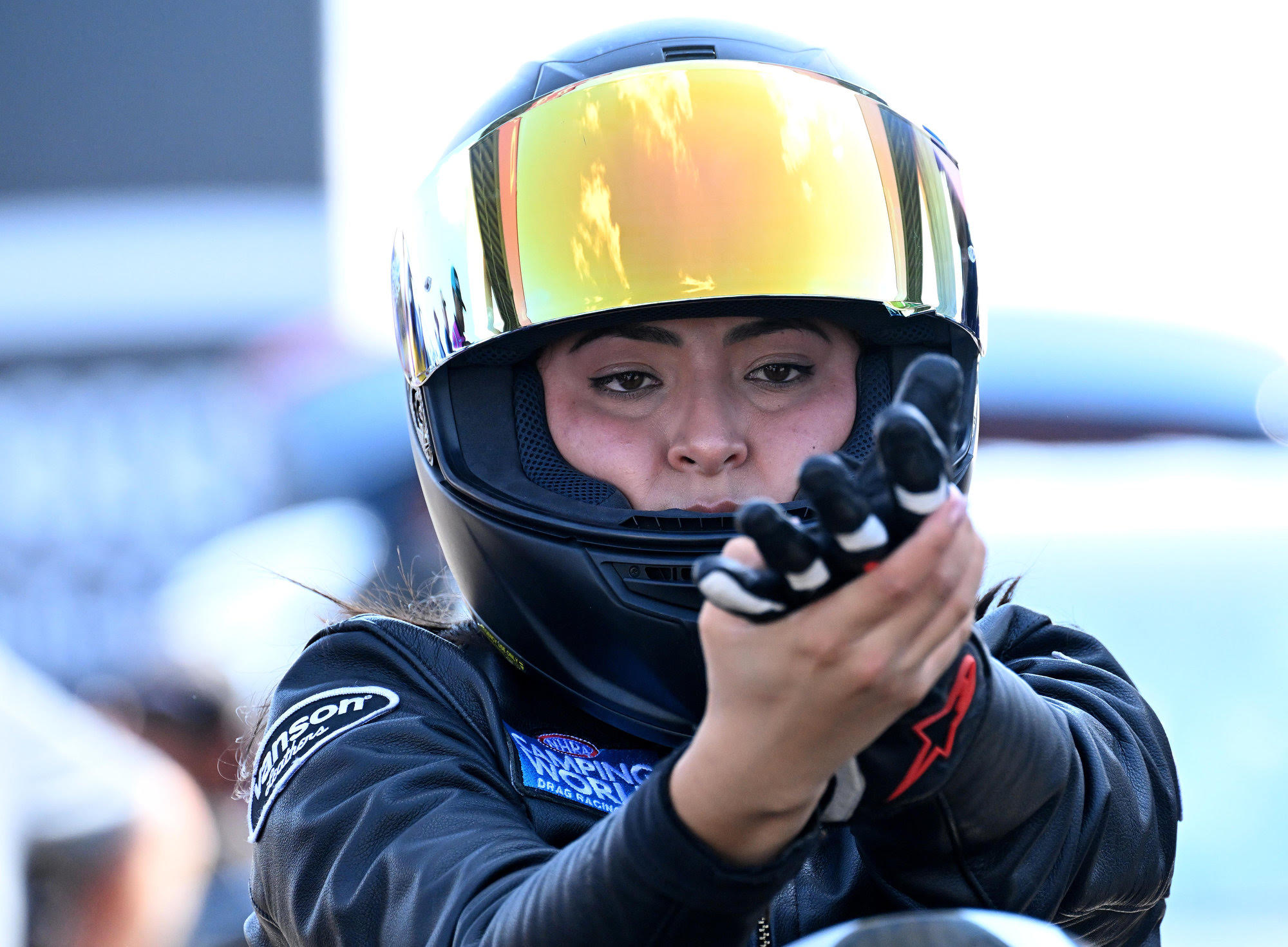 If there were an award for most improved performance in a season, Evaristo would certainly be a strong candidate in the running. After experiencing a number of setbacks in 2022, she's made powerful and consistent progress throughout this season. In fact, her regular season performance clinched her a place in the NHRA Camping World Drag Racing Series Countdown to the Championship, NHRA's version of the playoffs. This is the first year that Evaristo has qualified for the Countdown and she's starting things off on a powerful note by blowing past the 200 mph mark in the first event of post-season action.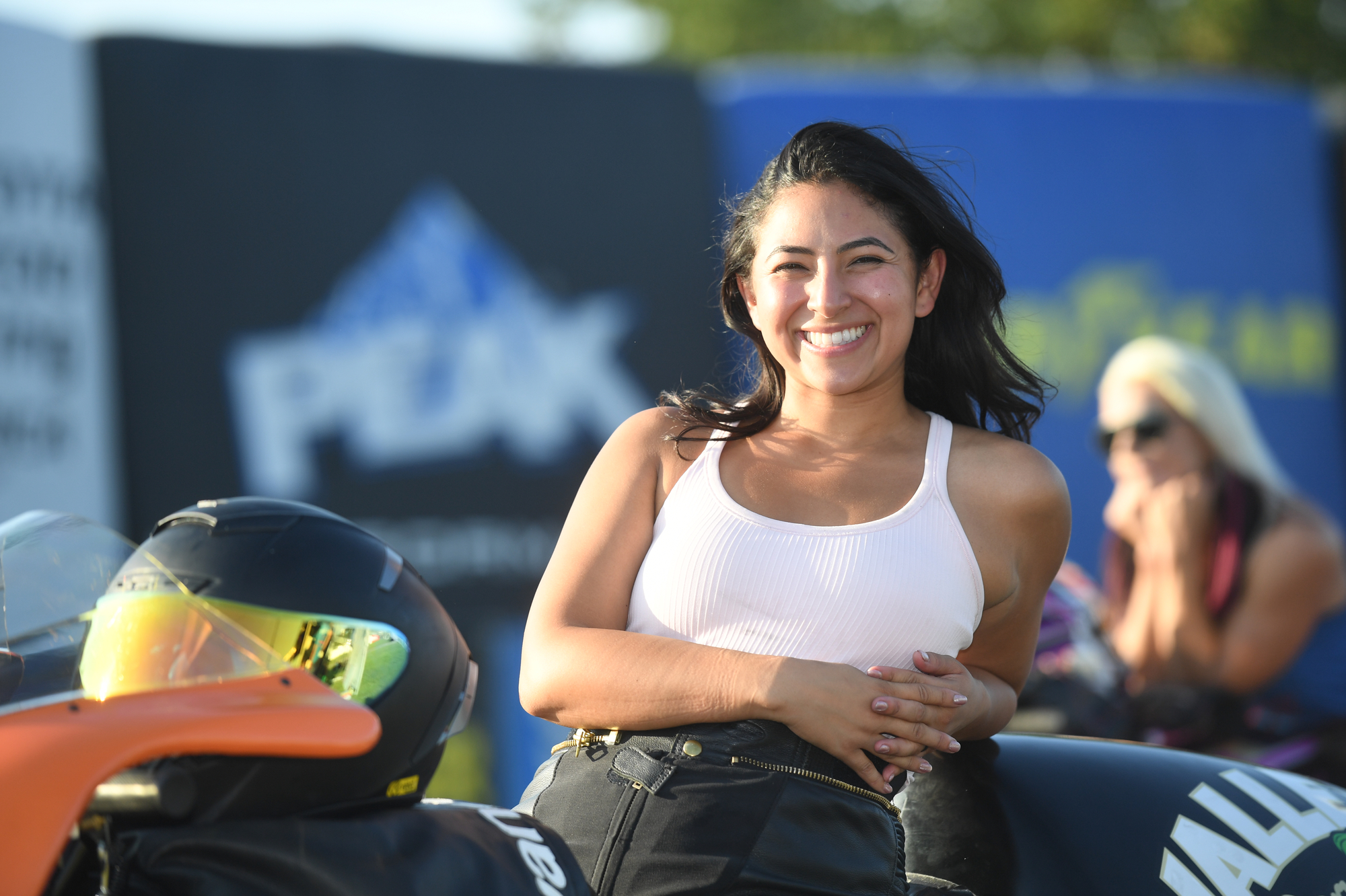 Full of emotion and elation after her memorable pass, Evaristo, who is rarely at a loss for words, was rendered momentarily speechless as the reality of her achievement set in at the top end.
"Just this whole year has been a really big learning year for me," said Evaristo. "I can't thank Matt and Angie Smith enough. And the team – Cookie Man, Nate, Boo, Drew, Chip Ellis and everyone. The work that everyone puts in and the patience that they've all had with me to get me to this point is just amazing. It's like everything is starting to pay off and this is just a little step I know, but it's a step in the right direction and that's what matters most."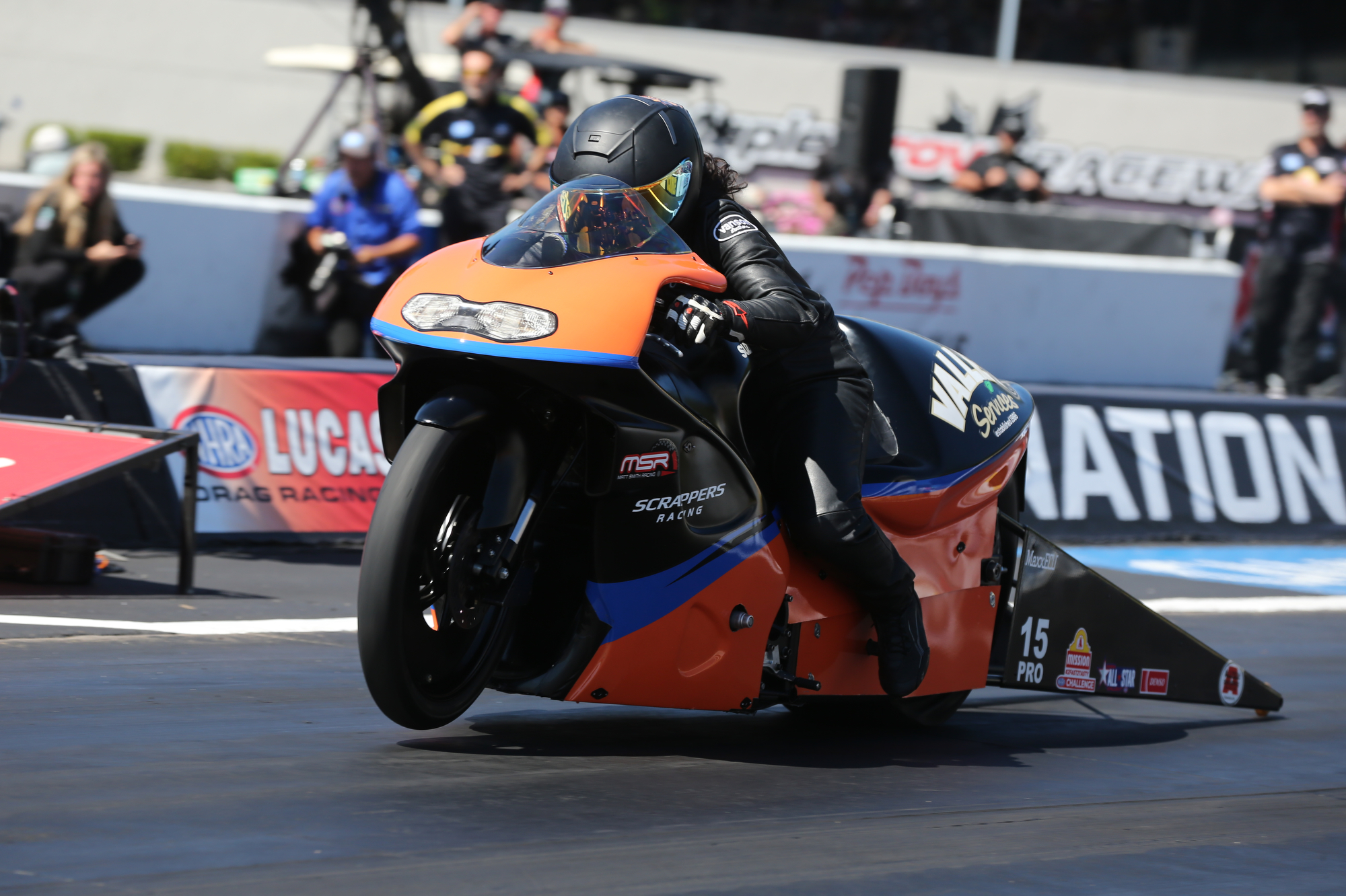 So far this season, Evaristo has raced her Matt Smith Racing-powered Pro Stock Motorcycle to two semifinal appearances. Entering the Countdown as the ninth-ranked driver in the category, she plans to put the lessons she's learned over the course of the season into play as she works to elevate that position.
There are more videos on the Cycledrag Youtube channel (please subscribe here) and the Cycledrag Facebook page (Please like here) and more will be coming soon. Check back daily.
To take advantage of some amazing discounts at Brock's Performance, click – http://brocksperformance.com?aff=12
USE cycledrag5 coupon code.