Hector Arana Jr. put together a consistent Sunday in Norwalk and ended it with his first Pro Stock Motorcycle victory of the season, going 6.821 at 199.82 in the final round on his GETTRX Suzuki to get past Steve Johnson on Sunday at the 17th annual Summit Racing Equipment NHRA Nationals at Summit Motorsports Park.
It's Arana Jr.'s first victory at Summit Motorsports Park and the 18th in his career. After qualifying third with a 6.814, Arana Jr. stayed in that range throughout eliminations, beating Wesley Wells, Angie Smith and defending world champ Matt Smith with runs of 6.826, 6.801 and 6.820.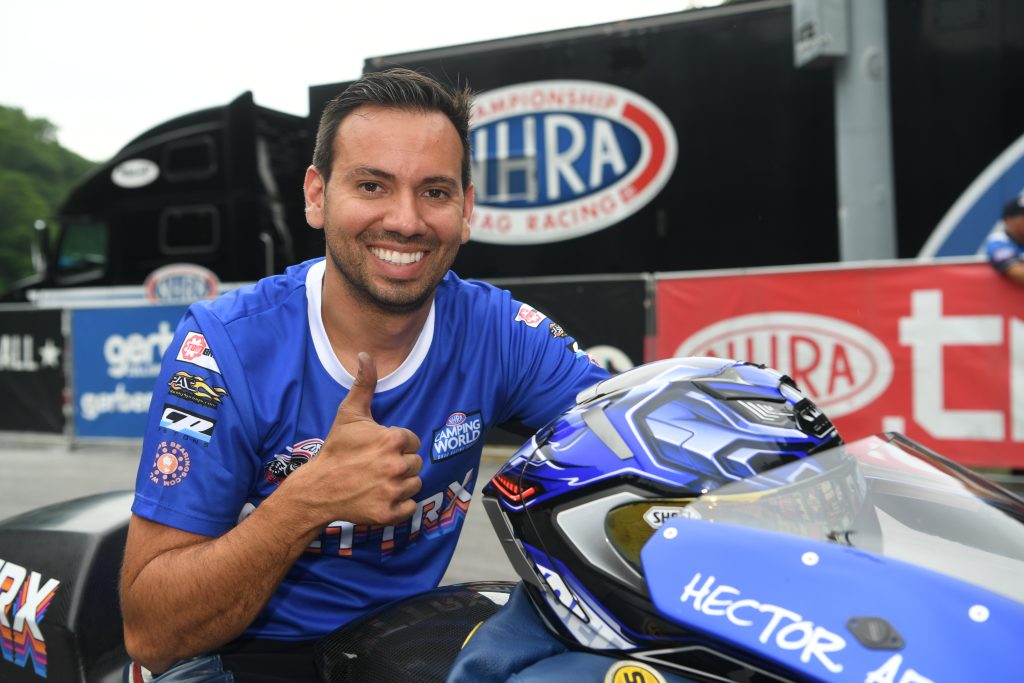 That consistency followed through in the final round with an impressive performance against Johnson, helping send Arana Jr. to second in points.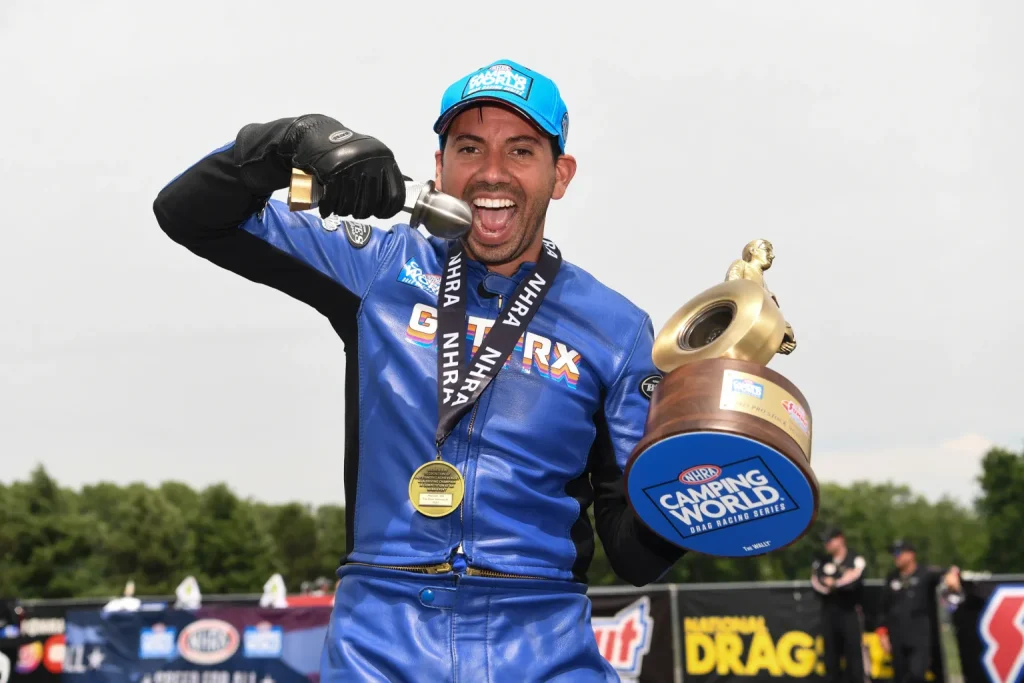 "We made one little mistake in the Mission #2Fast2Tasty Challenge, and we were able to learn from our mistake and come out today with a really fast, consistent bike," Arana Jr. said. "That gives you all the confidence in the world as a rider, knowing you have a good bike beneath you and that when you let the clutch out, it's going to do what it's supposed to do and go right down the track.
"We definitely have momentum. We've had a fast bike, and we've been qualifying really well and running well. We had a good bike in Bristol, we just had a couple little gremlins we needed to get through, but I'd rather have those earlier in the season than later."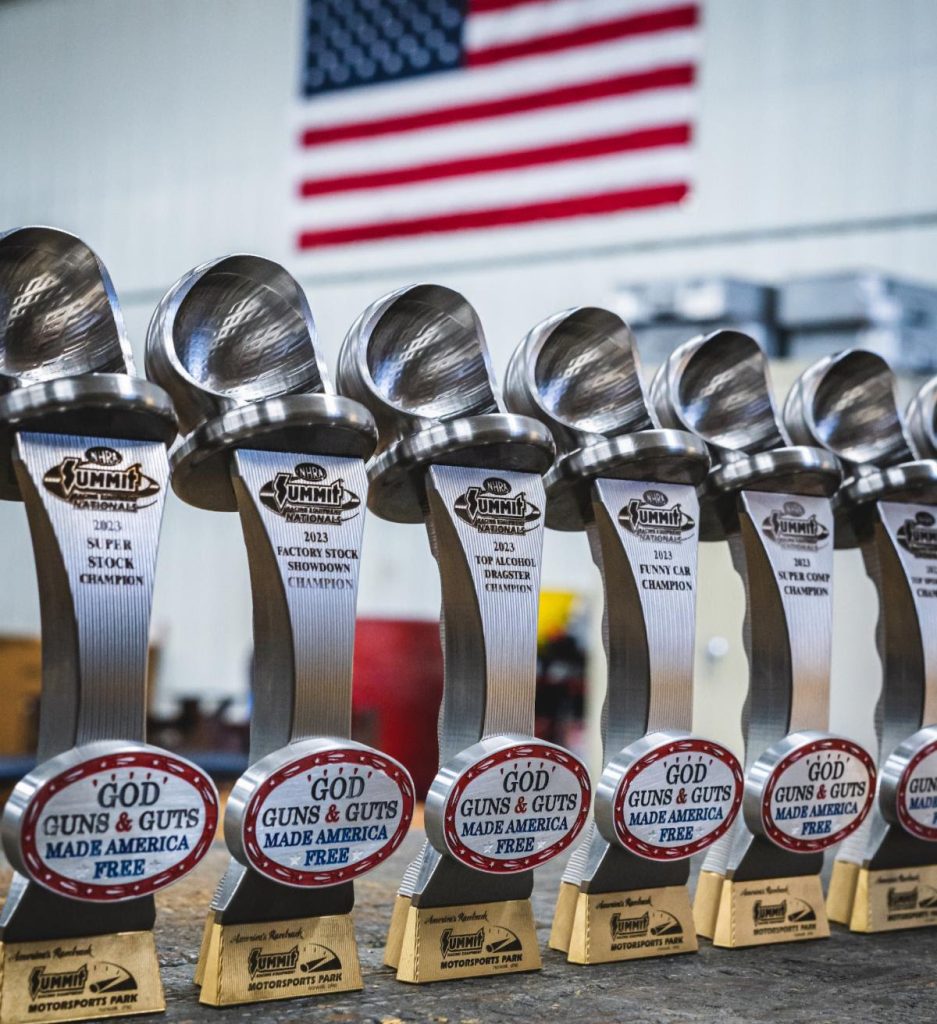 Johnson earned his second straight final round appearance and 32nd of his career with victories Chase Van Sant, Eddie Krawiec and Jianna Evaristo. Gaige Herrera maintained the points lead in the class.
The NHRA Camping World Drag Racing Series returns to action July 14-16 with the Dodge Power Brokers NHRA Mile-High Nationals at Bandimere Speedway in Denver. It kicks off the famed NHRA Western Swing and also marks the final race at Bandimere Speedway.
PRO STOCK MOTORCYCLE:
ROUND ONE — Jianna Evaristo, Suzuki, 6.903, 196.39 def. Ryan Oehler, 6.923, 195.85; Angie Smith, 6.881, 198.20 def. Ron Tornow, 6.994, 192.96; Marc Ingwersen, 6.956, 195.65 def. Kelly Clontz, Suzuki, 7.056, 193.88; Steve Johnson, Suzuki, 6.802, 197.59 def. Chase Van Sant, Suzuki, 6.968, 195.56; Gaige Herrera, Suzuki, 6.777, 199.88 was unopposed; Hector Arana Jr, 6.826, 199.46 def. Wesley Wells, Suzuki, 7.267, 186.18; Matt Smith, Suzuki, 6.836, 200.17 def. Chris Bostick, Broke – No Show; Eddie Krawiec, Suzuki, 6.791, 200.98 def. John Hall, Buell, 7.039, 194.38;
QUARTERFINALS — M. Smith, 6.835, 198.26 def. Ingwersen, Foul – Red Light; Arana Jr, 6.801, 199.52 def. A. Smith, 6.927, 196.56; Johnson, 6.848, 195.90 def. Krawiec, 6.793, 199.67; Evaristo, 6.897, 196.02 def. Herrera, 6.988, 189.76;
SEMIFINALS — Johnson, 6.897, 194.44 def. Evaristo, Foul – Red Light; Arana Jr, 6.820, 199.64 def. M. Smith, 6.839, 200.11;
FINAL — Arana Jr, 6.821, 199.82 def. Johnson, 6.943, 176.63.
There are more videos on the Cycledrag Youtube channel (please subscribe here) and the Cycledrag Facebook page (Please like here) and more will be coming soon. Check back daily.
To take advantage of some amazing discounts at Brock's Performance, click – http://brocksperformance.com?aff=12
USE cycledrag5 coupon code.