August was a very busy and exciting month for Hawaya Racing,  from coast to coast.
In Seattle, the Dream Chaser team of Buddy and Janette Thornley continued living the dream, qualifying #1 and taking the win over Dennis Fisher for her third Wally of the year. Dennis and Janette are #1 and #2 in the points with Dennis holding a slight lead over Janette. But, with back to back wins out west, that margin is now very thin.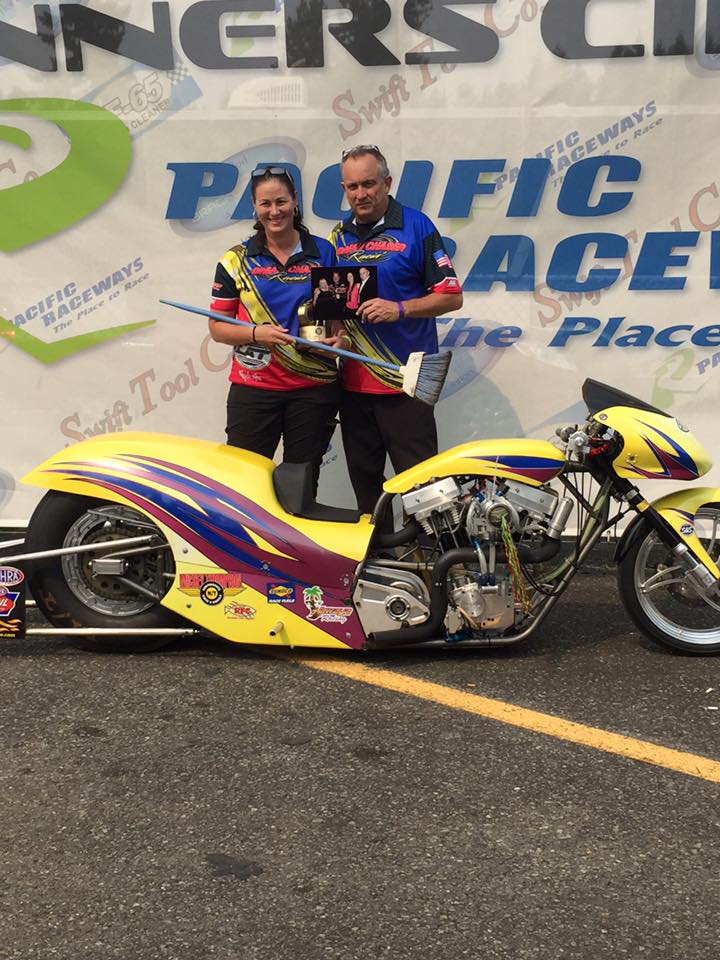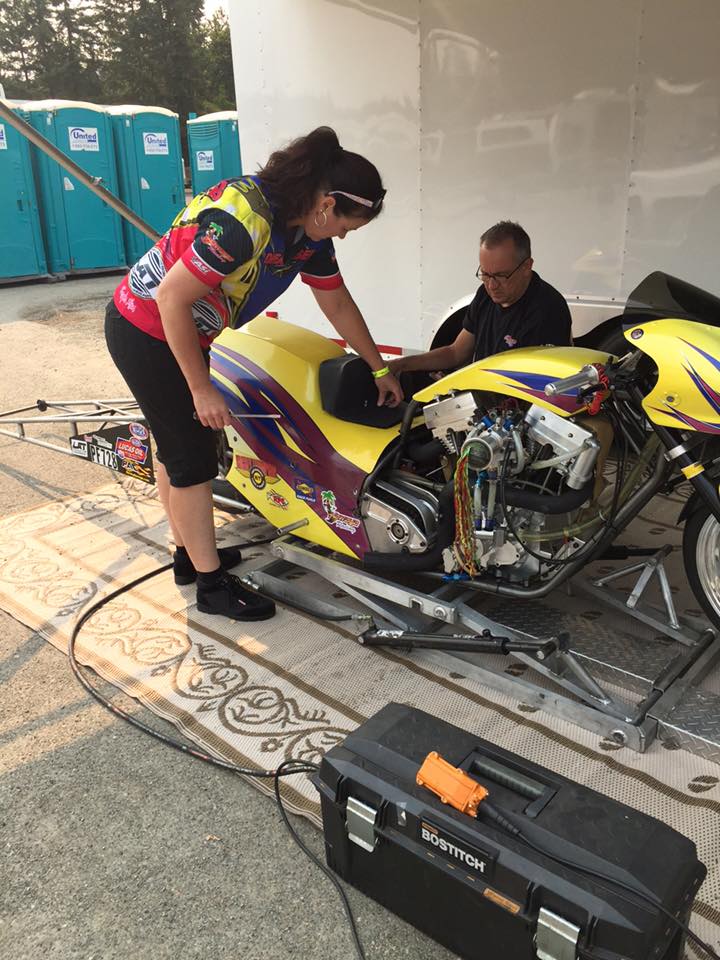 On the east coast, it was just as exciting.
Les Holden from Australia flew in for the event to help out and continue his learning of the Nitro Bike world. Hawaya longtime friend Jimmy Tubbs from Las Vegas flew in as well to lend a hand and be part of the special event.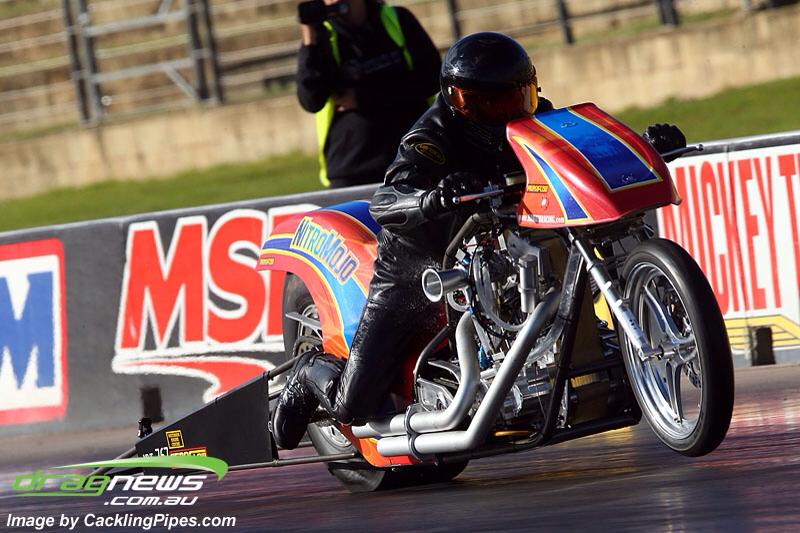 Hawaya also finished up the new Top Fuel bike for England's Chris Hannam and headed for the Man Cup event at "The Rock". Chris and his crew flew in from across the pond to get up to speed on the new bike and for Chris to get a little seat time. The goal was to get the bike all sorted out and all systems working as they should, the crew familiar with the new bike and maintenance between rounds and Chris comfortable with a "non-blown Harley".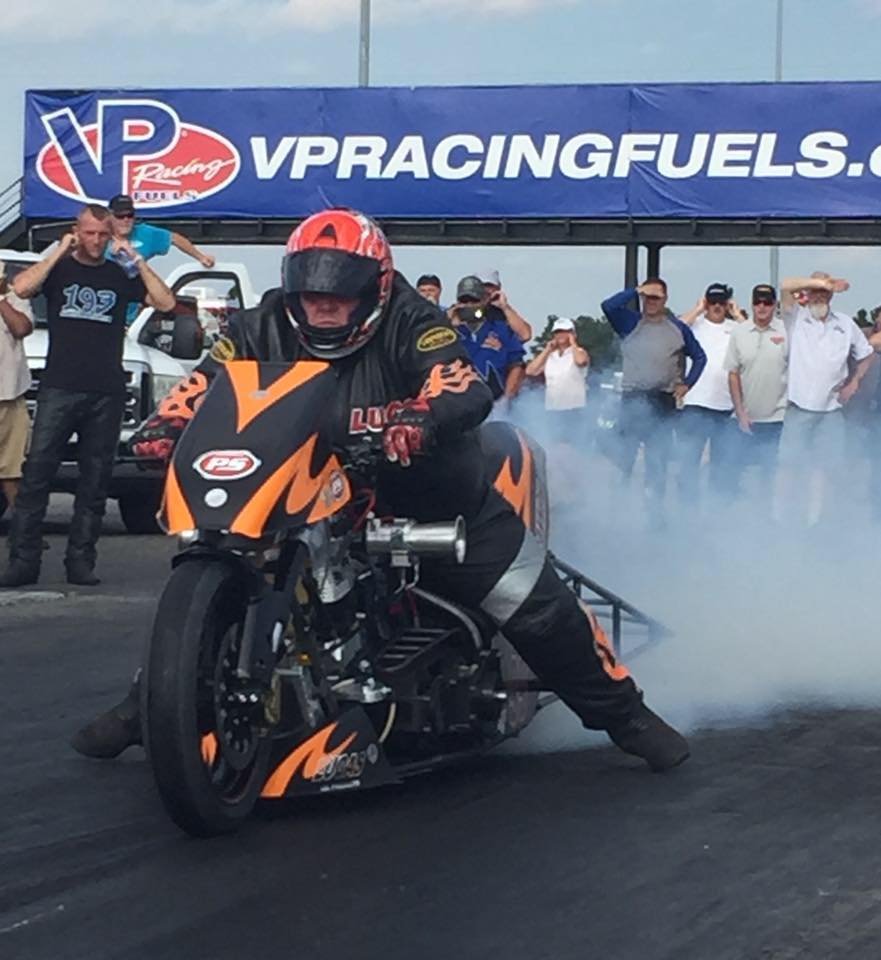 Oh yeah, don't forget the tuner which needed to figure a tune-up for a guy that is a bit bigger than he was used to.
Tyler Wilson debuted his new Pro Fueler also and continued to improve as we stepped up his tune up throughout the weekend. Rocky Jackson was the man to beat qualifying in the #1 spot and taking the win over the Derringer ridden by Jay Beasley who got their tune figured out and was running in the 7.40's all weekend.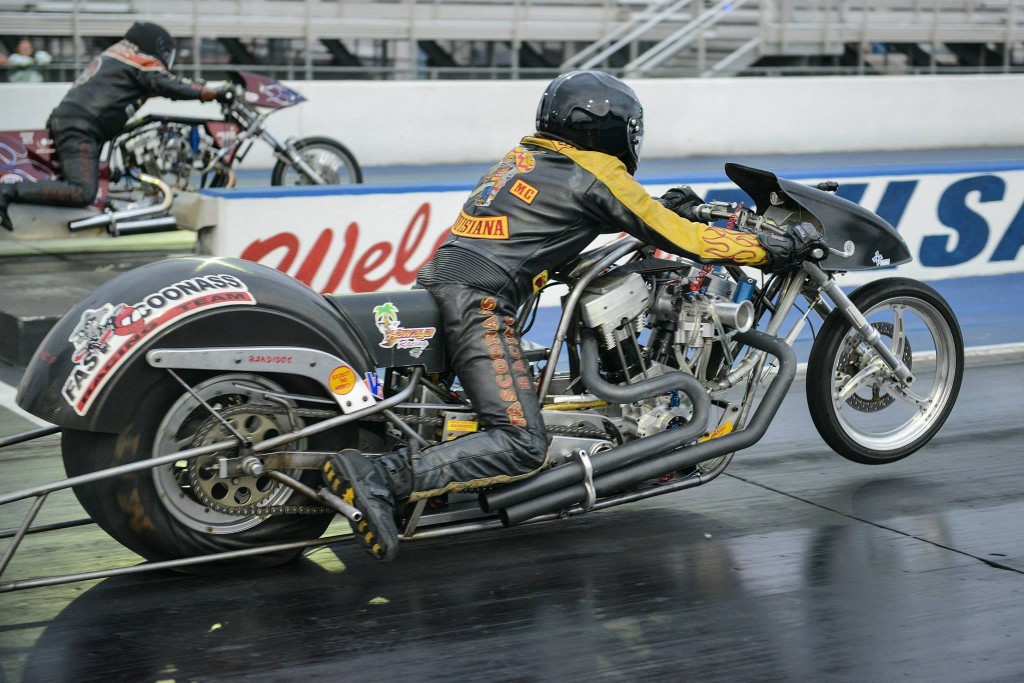 One of the unforeseen events unfolding was the Browne Racing team of Ken, Pete, and Keith Browne with their Pro Gas Turbo 120 cubic inch Derringer. Pete has been fighting a problem with the intake system on the new bike and it has not lived up to its potential as of yet. Well, they made major strides  as Keith posted a 6.95 and a 6.96 to put the first gasoline powered Derringer into the 6 second range.
"It was a very good weekend all the way around this past weekend for HRP," said Hawaya president Johnny Vickers. "Janette is on her game right now and I think she is going to be hard to beat the rest of this season. Chris's new bike with our 196 cubic inch Derringer ran flawless all weekend. We have made some improvements in the valve train area as to straighten up the pushrods on the front cylinder as well as designing new cams for the Top Fuel engines. Chris is the first to have our new cams. We did discover one problem over the course of the weekend with the bike. When we started the build for Chris, he supplied some parts that were spares from his blower bike, the transmission being one of them. As it turns out, Chris used a 1.39 first gear ratio on the blower bike, he forgot to tell me and I did not think to ask him. Typically, we use a 12.5 or 1.29 ratio, so the 1.39 was way out of the ball park. After discovering that, we managed to calm the bike down enough for Chris to get down the track. Prior to that, Chris had made the statement to me that he had never smoked the tire before, well, he can't say that any more. A few other things like moving the foot pegs a couple of inches and changing the first gear and we will be ready for the Man Cup event in Valdosta in November."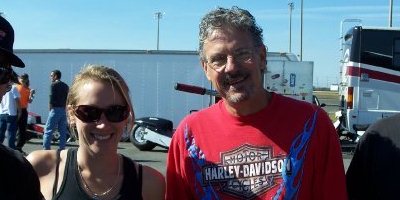 Team Hawaya would like to thank our sponsors for their continued support of our racing efforts and commitment to the sport of Motorcycle Drag racing:
VP Racing Fuels
Lucas Oil
Venom Group International
Mickey Thompson Tires
Vanson Leathers
PAC Racing Springs
RUSH Racing
CP Pistons
Projack Race Lifts