The amazing electric drag bike of Hans-Henrik Thomsen, one half of True Cousins from Denmark, is getting closer to Larry "Spiderman" McBride's electric drag racing elapsed-time record of 6.94 from 2012. The True Cousins team just made a big improvement with a shocking ET of 7.08 during its last outing.
The 7.08 betters the team's former 1/4 mile best of 7.80, set back in August at Mantorp Park, Sweden.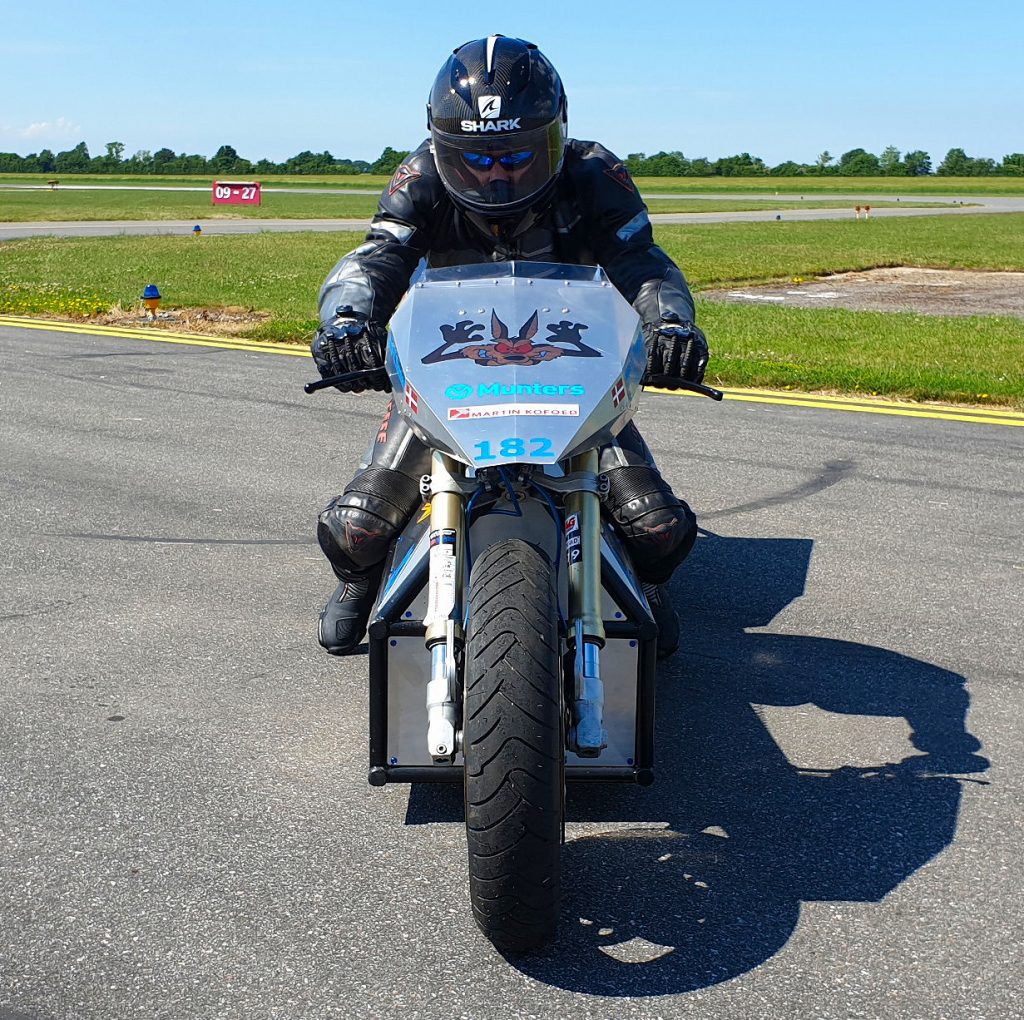 The team has been committed to electric drag racing for about a decade.
Thomsen writes, "We have the quickest active electric drag bike in the world and our Silver Lightning is aiming to take the world record."
Thomsen passed on the following information about his recent 7.08, 189 mph achievement
"We set the highest speed ever on the split, 1/8-mile of 163 mph for an electric drag vehicle. We have changed voltage to 350 and designed and bought two new motors. We are aiming to go below McBride's record from 2012 of 6,94 – most likely at the "NOT the Euro Finals" at Santa Pod 11-13th Septmeber. We are 0.14 sec away but we still have power and speed left to do a decent new world record, Thomsen said. "We have made an agreement with the owner of the track, that we will get 3-4 passes per day for that event. It is going to be huge. We might also bring Danish National TV along to make a documentary. Because of the 7,08 run we were on national morning TV last Sunday."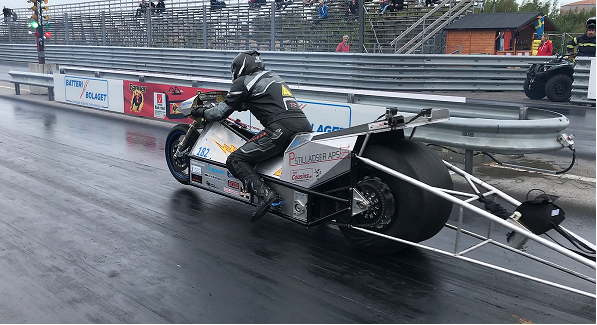 How Silver Lightning by True Cousins got the second ever quickest e.t. for an electric drag vehicle
Background
Silver Lightning did a best of 7.80 sec last year at the same event in 2019, The Drag Revival at Mantorp Park. At that time the setup was two battery packs of 250 V, two 8,5″ forklift motors and two Zilla K2000.
The motors have been running for several years in the former dragbike Silver Bullitt, setting class records in the 96, 144, 196 and 400 volt classes. But they seemed to be too small for the new and 210 lbs heavier Silver Lightning.
So during the winter we purchased and built two new, and stronger motors. At the same time we upgraded the battery packs to 350 V. This setup would mean a max. battery pack output of 300 V x 2000 A x 2 = 1.200 kW – we know this will "only" result in something like maybe 900-1.000 RWHP – but still a lot and maybe also enough for the end goal: The overall record for any electric vehicle of 6.94 sec.
Mantorp Drag Revival 2020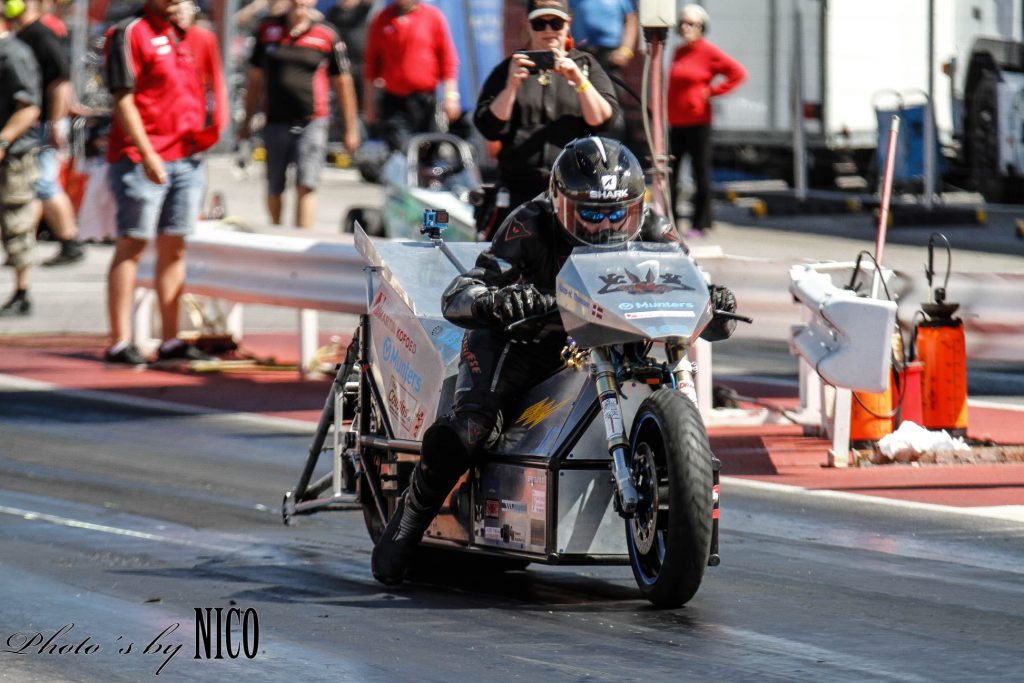 With the Corona still in effect, the Mantorp Drag Revival was close to being cancelled as so many other events this year. But even without spectators the organizers (lead by Stefan Sporre) managed to pull off a super event with 4 days scheduled for running in late June.
So Corona took away most of the practice event but to make things even worse our local track Malmo Raceway suddenly banned all electric vehicles from racing (due to insurance/safety concerns). So the only practice was on Holeby Airfield which we rented for a day.
So we arrived to Mantorp without any big expectations other than maybe improving a little compared to 2019. The first 4-5 races on Thursday resulted mostly in the bike running to the side, actually both sides depending on lane and place in lane. I even took out the 201 m reflector by running over the centerline. Friday was all rain, so no running that day. Saturday things started to go better and I managed to finish some runs. Last run of the day became VERY good. With a 60″ of 1.25 sec we did a 7.39 and 166.5 mph. But when we saw the time slip something was clearly not working as the split time at 1/8-mile was almost the same 161.5 mph. It turned out that the rev limiter was set too low and would shut down the engines around that speed, so almost no acceleration the last 201 m. I could also feel this as kind of jerking feeling the last 150m or so.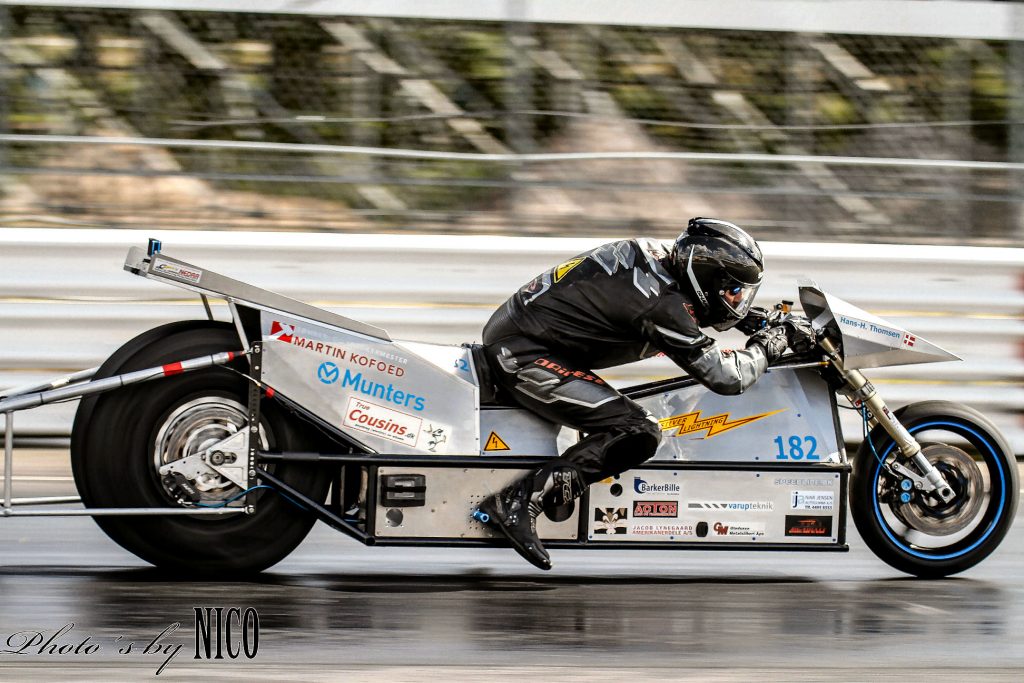 So last day, Sunday, and we had changed the rev limiter so it wouldn't bother us. We started out in style with the drag bike going the full distance at max acceleration. Without any changes from the 7.39 run from the day before we did a fantastic 7.24 and 300 km/h = 186 mph!
Then we waited a little and then came the rain (of cause). For a long time it did not seem that we could run anymore but we waited 3-4 hours and then we got a last shot at it.
It had taken me almost 2 days to learn how to sit on the bike to make it go almost straight and in this last race I was "perfectly" positioned and the bike went very straight and smooth. We had increase to the amp setting by 100 A and a bit more aggressive launch – and there it was 7.08 and 189 mph!!! ONLY 0.14 SEC of the overall world record. What a feeling! And another fun fact was that the 1/8-mile speed was the highest ever of all electric vehicles: 163,11 mph – even The Rocket bike has only done 160 mph…
The current record and other contenders

This overall world record was set back in August 2012 by Larry "Spiderman" McBride as he was hired to run the dragbike The Rocket for a single season. The Rocket was built during two episodes of Orange County Choppers by Senior and his team and sponsored by Lawless Industries. It carried a BIG motor of 13″(!) + 350 V battery pack and a special 4K Zilla controller.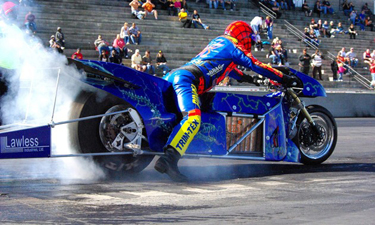 But the bike didn't ran for long. The bike is up-side-down in a bar somewhere and now the 13″ motor has ended up in the electric dragster built by legend Don Garlits, Swamp Rat 38 to be first to do 200 mph. This was done May this year by Steve Huff in another rail dragster, Current Technology w. 800 V but due to the limitations of the 3 phase AC-motors (which has a constant torque compared to the series motors we run that have big torque from off the starting line) he only did an ET of 7.5 sec.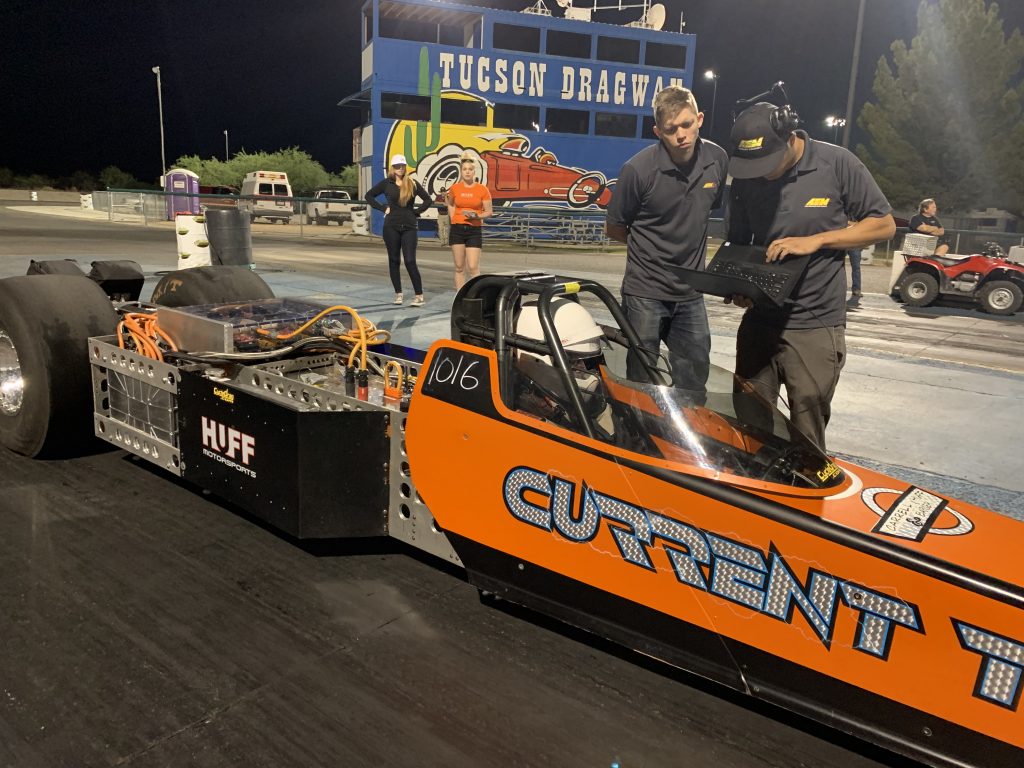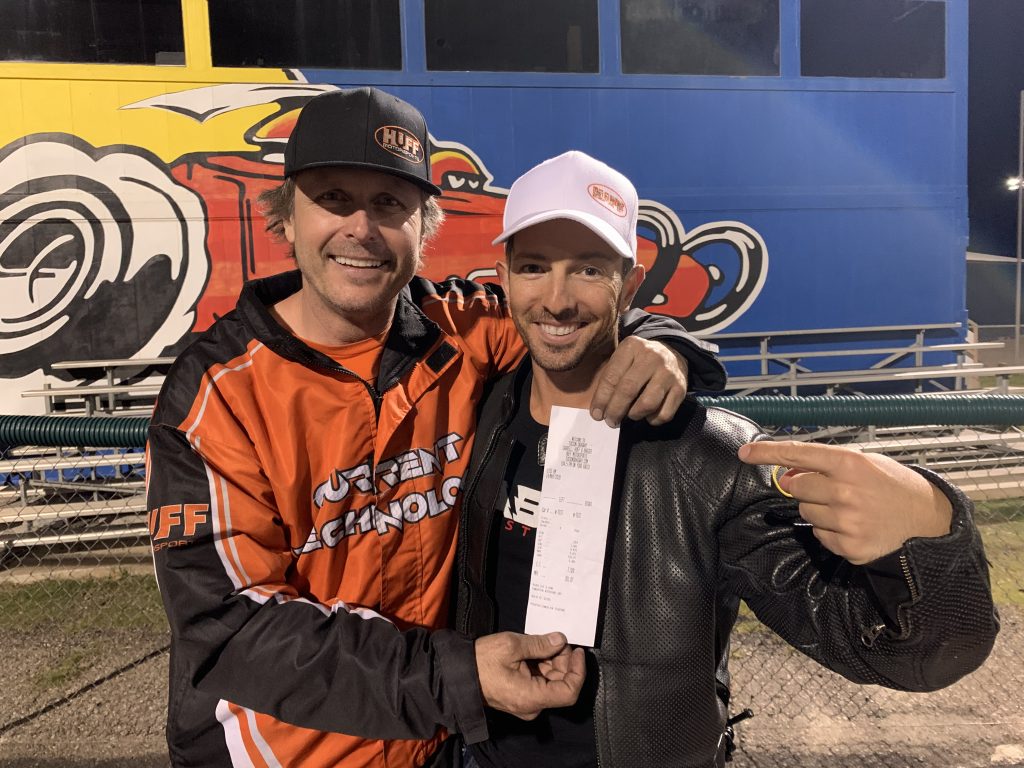 A third contender is John Metric and his AC rail dragster Panic in Detroit which has done 4.75 in 2016 as his best result.
Future
We hope to go to Santa Pod this September to try to get that overall record. The track owner is excited about us coming and he has guaranteed us enough track time.
But time will tell if this is going to happen or not – Corona is rising all over the planet right now…
There are more videos on the Cycledrag Youtube channel (please subscribe here) and the Cycledrag.com Facebook page (Please like here) and more will be coming soon. Check back daily.
To take advantage of some amazing discounts at Brock's Performance, click – http://brocksperformance.com?aff=12