Grothus Dragbikes is adding even more excitement to one of the biggest races of the year, the Man Cup Finals, Nov. 15-18 at South Georgia Motorsports Park.
On Friday and Saturday the inaugural Man Cup Grothus Dragbikes Ultra 4.60 Challenge will be contested with the winner walking away with $4,000.
Check out the live drawing to determine the pairings!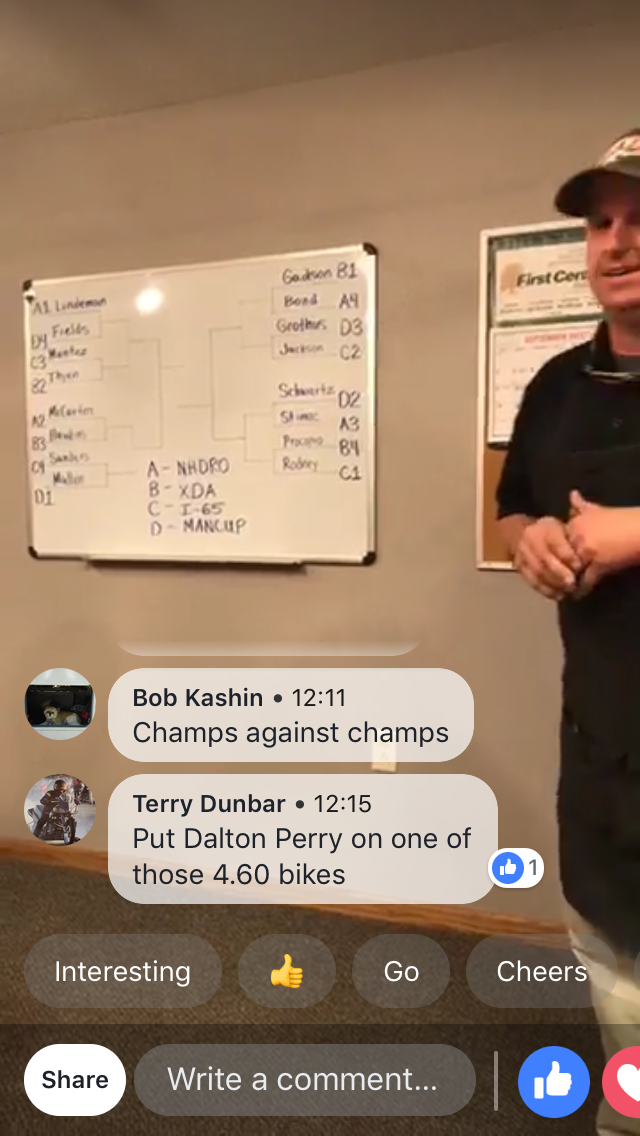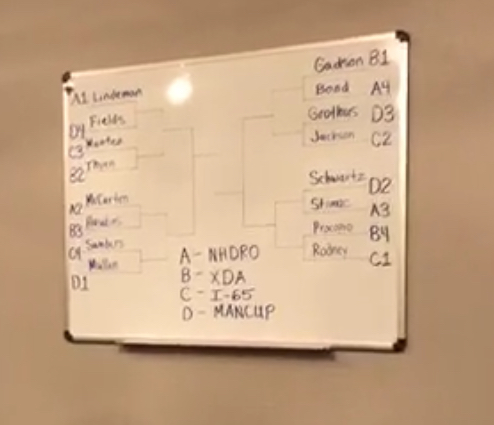 From
NHDRO Motorcycle Drag Racing Series
it's
Jeff Lindemann
,
Les Stimac
,
Dan McCarten
and
Johnny Bond
From
XDA
it's
Richard Gadson
,
Michael Thyen
,
Wes Hawkins
and
Ronald Procopio JR
From I-65 Smokin Joe Rodney, Robert Jackson,
Mantez Thompson
and
Rock Sanders
From
Man Cup
it's Tony Mullen, Butch Schwartz,
Brody Grothus
and Alan Fields!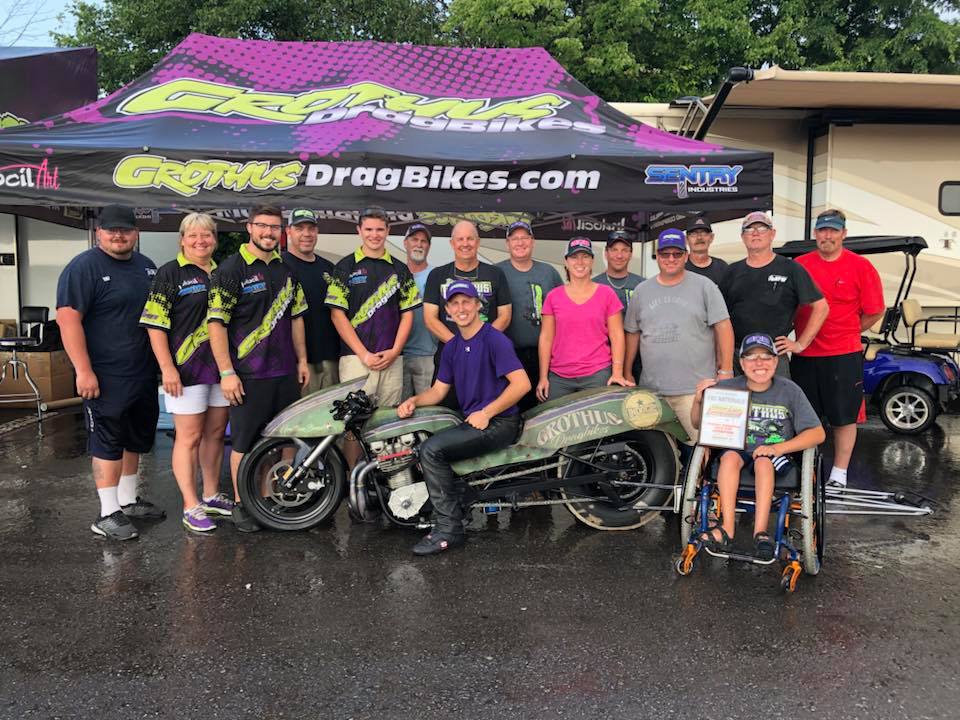 Invites go out to top points earning riders in XDA, I-65, NHDRO, and Man Cup. A rider will be eligible to participate from whichever series he or she is highest in points and can only compete on one team. Spots on all four teams will be offered to points earners from first on down the line and will be filled once all four slots are taken.
It will feature a unique team-based concept that will reward not only the overall winner but also the best performing team of the competition.
"We are really excited about this," Ed Grothus of Grothus Dragbikes said. "We were really pumped for the last race before it got rained out. I think you will see an amazing field of 4.60 racers for the Finals."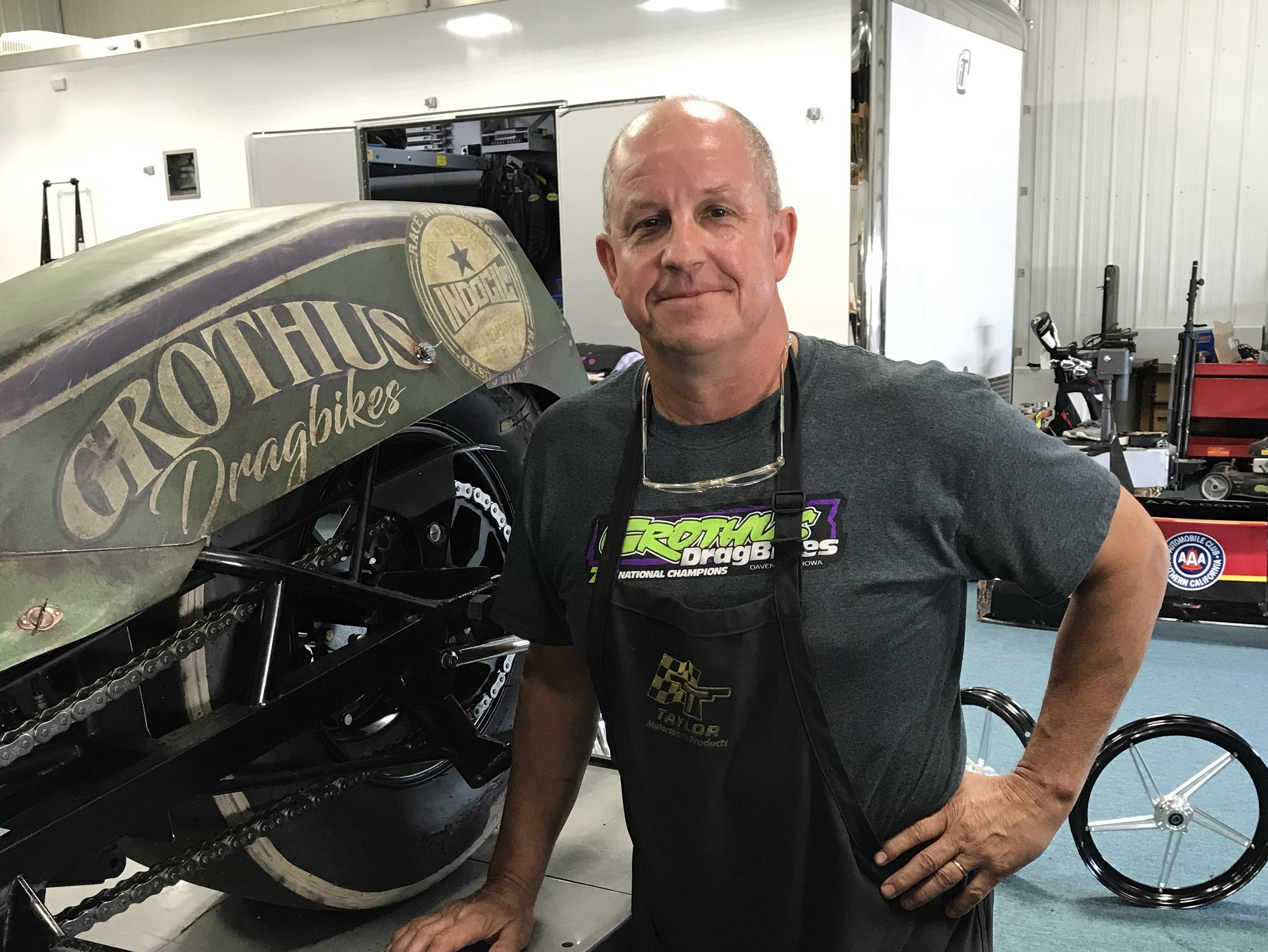 The field will be made up of four teams of four.
Event Details & Schedule:
$250 entry; $4,000 winner take all in the 16 bike field
Thursday 11/15:
Man Cup operated Open Testing 10:00am – 5:30pm @ 150.00 per bike
Friday 11/16:
Man Cup operated Tune-n-Test program 9:00am – 3:15pm @ 75.00 per bike
E1 following Pro Round 1 qualifying starting at 5pm
E2 following completion of Sportsman Q1
Saturday 11/17:
E3 & E4 TBD
"Sportsman racers are the heart and soul of Grothus Dragbikes, so it's only right the pot is sweetened some more," Grothus said.
"Eight first round losers will receive a $50 GDB credit, four second round losers will receive a $100 GDB credit, the better semi-final package loss will receive a billet throttle assembly ($450 value), with the other semi-final loser receiving a $250 GDB credit. The runner-up will receive an 18" Front Wheel Legacy Series GDB wheel ($715 value) and the winner will ride away with a pocket full of $4,000 and the 4.60 challenge championship!"
"The bracket is going to be created before the event and down payments can be made via PayPal. We'll do a Facebook live random drawing with only one representative per race organization in each of the 4 quadrants," Grothus said. "The earliest two racers from the same organization could meet would be the semi-finals. Outside of that, it will be random."
Preliminary roll call
XDA
#1 Richard Gadson
#2 Michael Thyen
#3 Mac McAdams (out, bump)
#4 Mike Ostrowski
#5 Boo Brown (Mr. Fo60 on the DL)
#6 Wes Hawkins
I-65
#1 Smokin Joe Rodney (please tag if possible)
#2 Hollywood Broderick Jackson (please tag)
#3 Mantez Thompson
#4 Rock Sanders
NHDRO Motorcycle Drag Racing Series
#1 Jeff Lindeman
#2 Jimmy Muntain
#3 Dan McCarten (out, bump)
#4 Les Stimac
#5 Johnny Bond
Man Cup
#1 Tony Mullen
#2 Hollywood (representing I-65, bump)
#3 Butch Schwartz (team FastBy Gast)
#4 Brody Grothus
#5 Jimmy Muntain (representing NHDRO, bump)
#6 Alan Fields
Remember, this is all going down prior to the Sunday Man Cup Grothus Dragbikes Ultra 4.60 series race that will pay up to $5,000!!