Two-time and defending world champion Travis Davis has owned Pro Nitrous Motorcycle this season with wins at both races the class attended before the Summer Shootout. Drag bike veteran Paul Gast broke the streak, though, earning a wire-to-wire victory over Davis at Virginia. Gast's Fast By Gast Hayabusa left the line first and was quicker at the finish line, going 4.05 at 172.56 to Davis' 4.078 at 173.70.
"Travis Davis is ridiculously tough," said Gast, crediting crew chief John Schwartz for his efforts in the victory. "He's beaten me a couple times now by .002 so I kind of almost owed him. But I was really on time for that final. I had a great light and a really good run. It's really humid out. But the bike ran flawlessly. I'm really proud of how it ran, proud of the guys at Fast By Gast and proud of Travis too. He put a good fight out there and it was kind of my turn, I guess."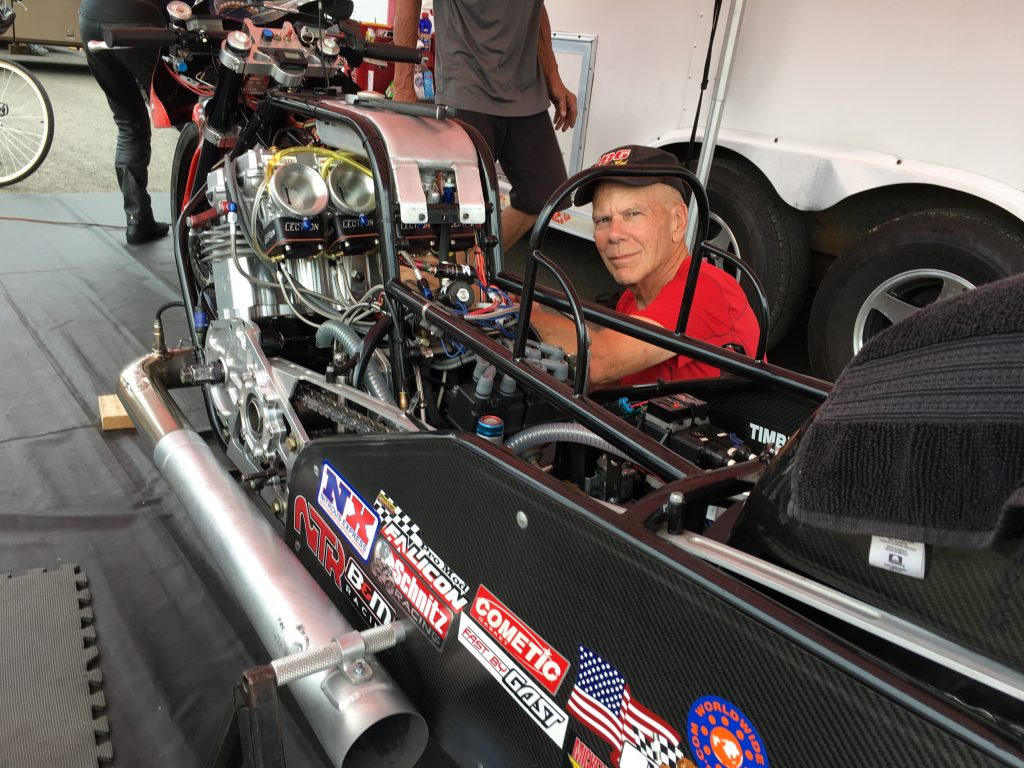 Gast slowed to a 4.157 at 163.10 in an opening-round victory over Terry Wynn after qualifying No. 1. He stepped back up to run a 4.059 at 166.83, knocking out Ashley Owens and his 4.074 at 171.97 in the semifinals.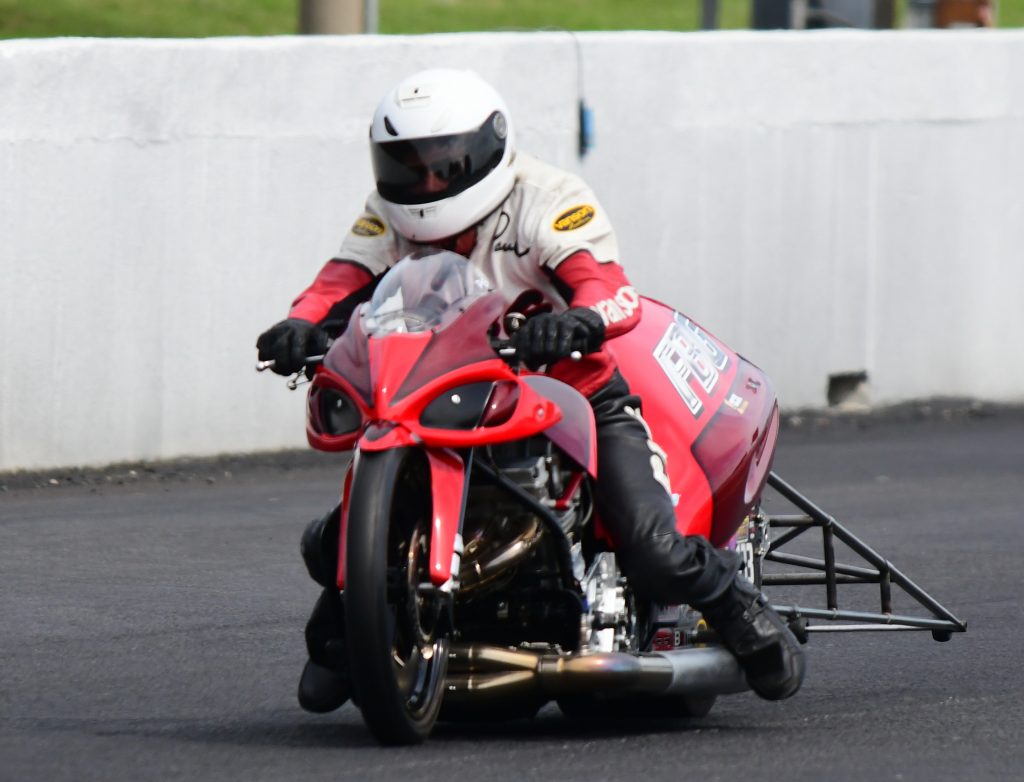 Davis qualified No. 3 aboard his Timblin-built Hayabusa and kicked off race day with a holeshot victory over Mohamed Alawad. He left second in his semifinal race against Chris Garner-Jones but he held on with a 4.067 to beat Garner-Jones' 4.097.
There are more videos on the Cycledrag Youtube channel (please subscribe here) and the Cycledrag.com Facebook page (Please like here) and more will be coming soon. Check back daily.
To take advantage of some amazing discounts at Brock's Performance, click – http://brocksperformance.com?aff=12
USE cycledrag5 coupon code.