Back in action for the first time in a month, Pro Stock Motorcycle continued to belong to Gaige Herrera, as the points leader blistered the track record on his Mission Foods/Vance & Hines Suzuki with an impressive run of 6.746 at 198.96, racing to the provisional No. 1 position at the 69th annual Dodge Power Brokers NHRA U.S. Nationals.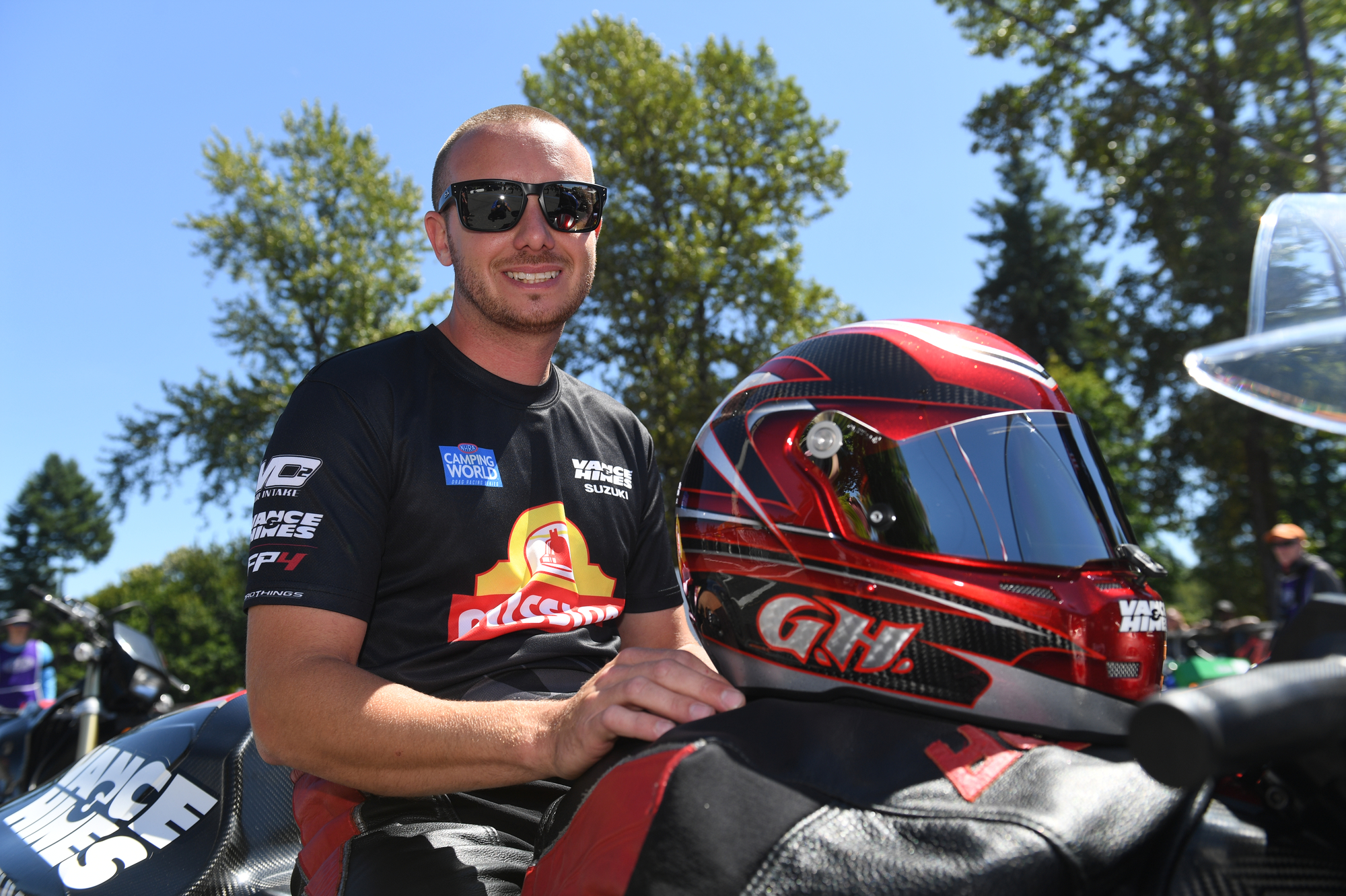 The last time the class was in action, Herrera was sweeping the Western Swing and he didn't let up on Friday. If that run holds, Herrera would pick up his eighth No. 1 qualifier in nine races, an incredible success rate in what has been a dominant season. The points leader knows the magnitude of The Big Go and an Indy win would add another spectacular moment in his 2023 campaign.
"I was definitely anxious to get back on the motorcycle, especially after three weeks in a row on the Western Swing and then basically having a month off," Herrera said. "That 6.74 was a perfect run for us, for the team. The guys at the shop have put in countless hours, and that pass right there showed it.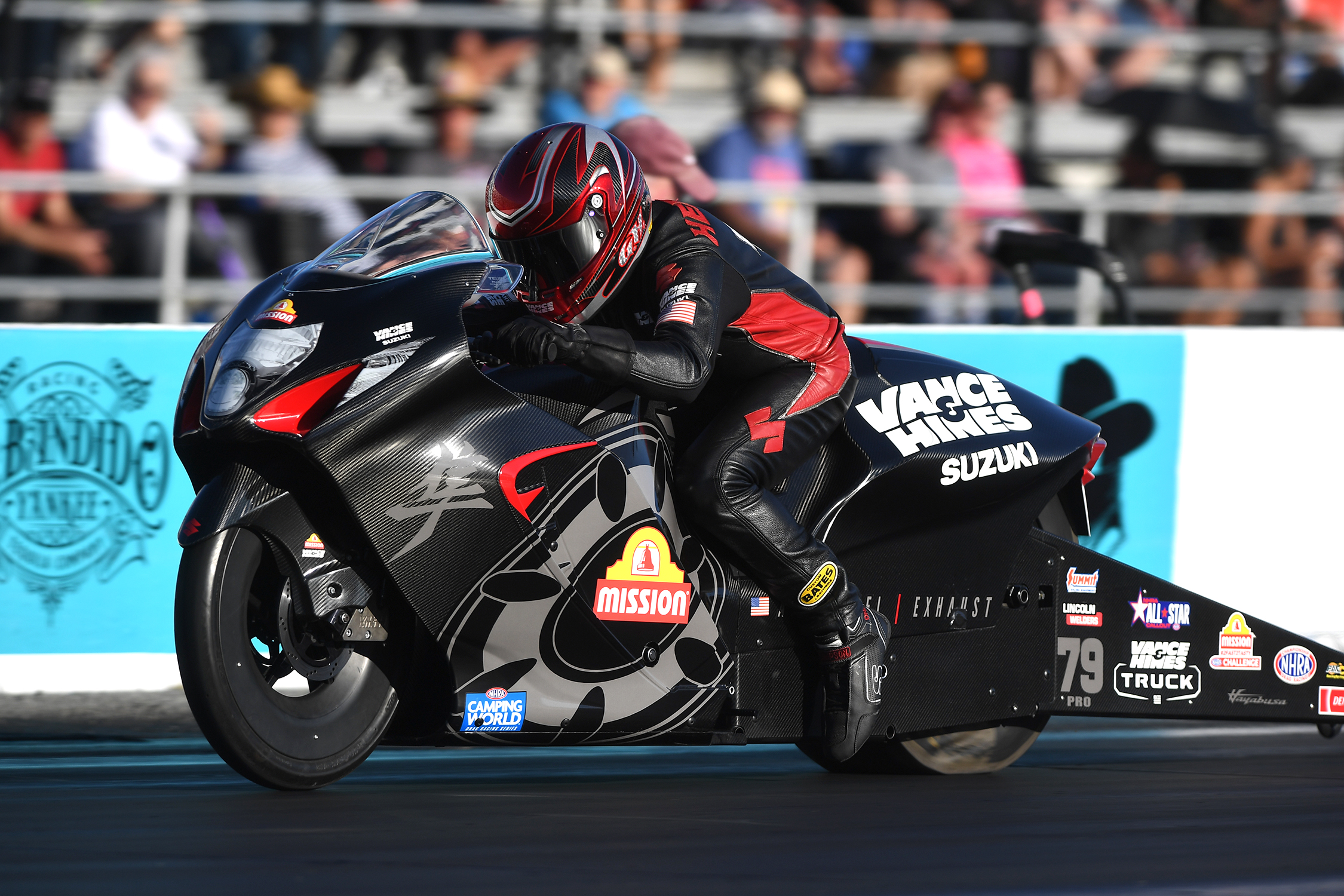 "But I have all the confidence in the world, and I'm very comfortable on the bike and with the whole team. Everything has been going smooth as can be. We're here at Indy, this is where I made my debut last year, so it's kind of got a special feeling to me. It's been good. It's Indy, it's Friday, and there's a long weekend ahead."
Herrera's teammate, Eddie Krawiec, is currently second with a 6.807 at 198.79 and Hector Arana Jr. is third after going 6.873 at 198.76.
Qualifying continues at 2:15 p.m. ET on Saturday at the Dodge Power Brokers NHRA U.S. Nationals at Lucas Oil Indianapolis Raceway Park.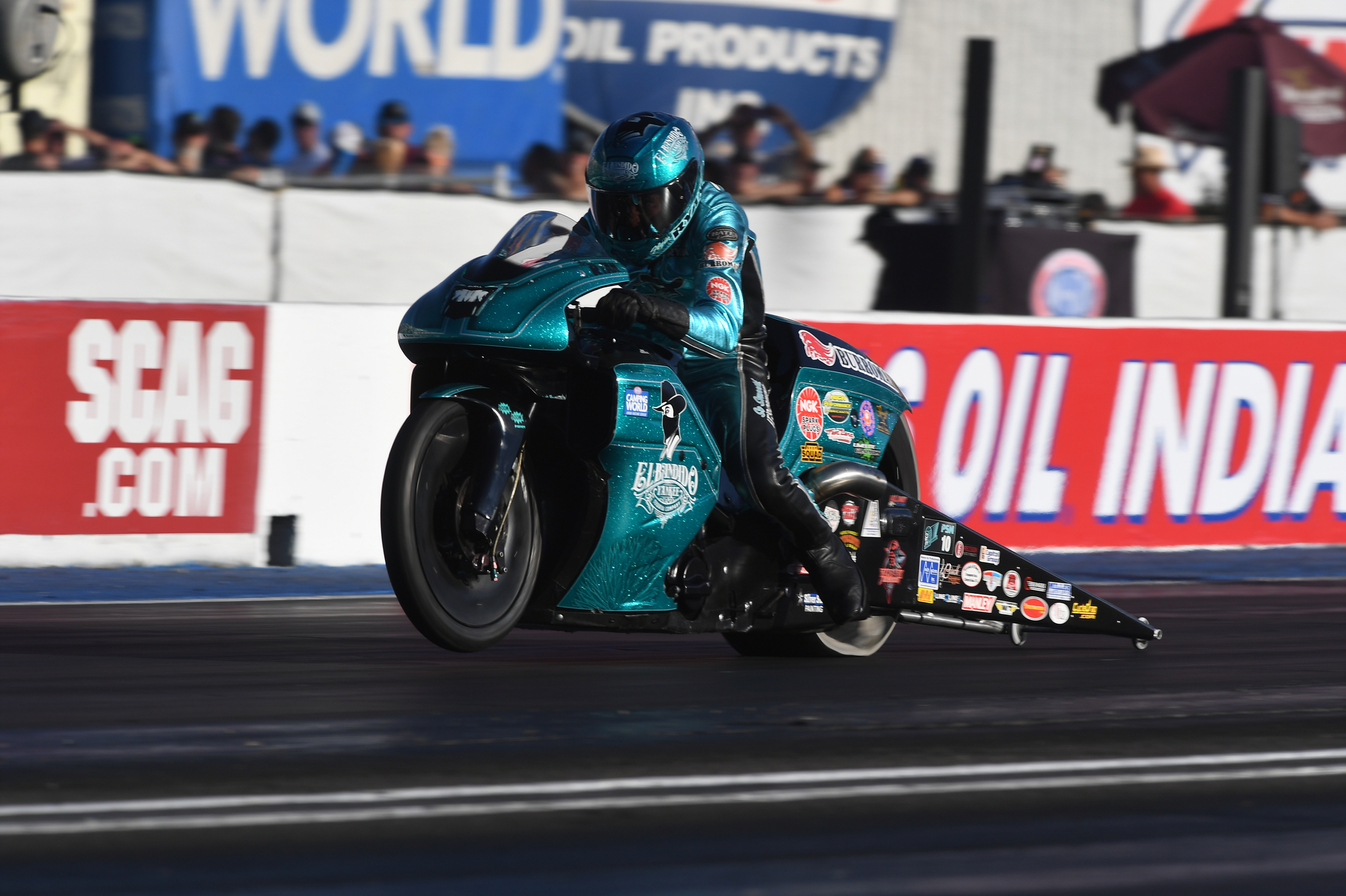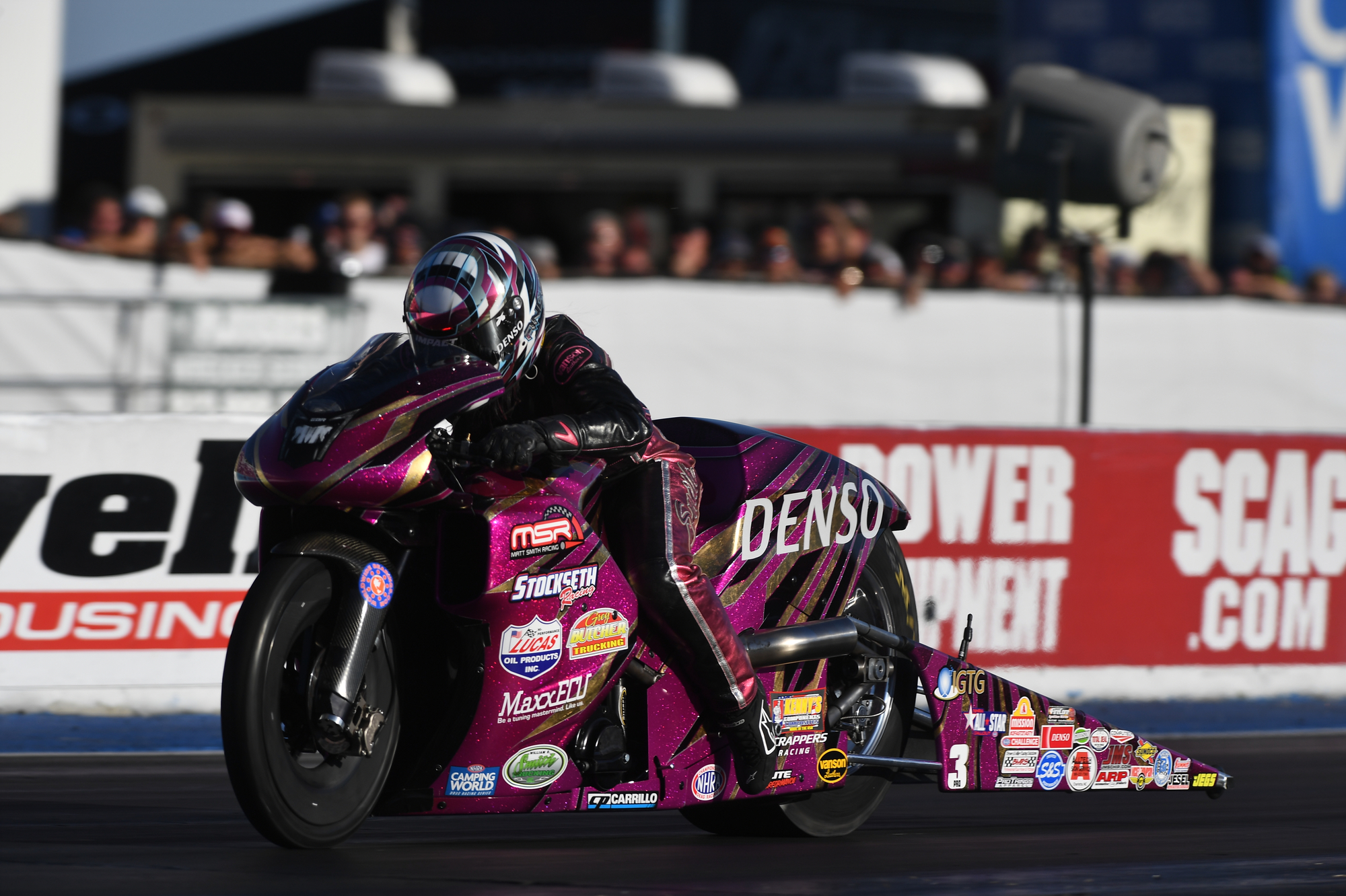 Pro Stock Motorcycle — 1. Gaige Herrera, Suzuki, 6.746, 198.96; 2. Eddie Krawiec, Suzuki, 6.807, 198.79; 3. Hector Arana Jr, EBR, 6.873, 198.76; 4. Steve Johnson, Suzuki, 6.881, 197.16; 5. Matt Smith, Suzuki, 6.882, 199.79; 6. Chase Van Sant, Suzuki, 6.884, 197.68; 7. Jianna Evaristo, Suzuki, 6.917, 195.70; 8. Ron Tornow, Victory, 6.934, 195.68; 9. Marc Ingwersen, EBR, 6.999, 195.42; 10. Ryan Oehler, EBR, 7.003, 196.39; 11. John Hall, Buell, 7.048, 194.97; 12. Chris Bostick, EBR, 7.068, 189.55; 13. Bud Yoder II, Buell, 7.123, 192.06; 14. Cory Reed, Suzuki, 7.226, 187.29; 15. Wesley Wells, Suzuki, 7.226, 185.10; 16. Kelly Clontz, Suzuki, 7.680, 135.97. Not Qualified: 17. Angie Smith, 9.531, 94.99.
There are more videos on the Cycledrag Youtube channel (please subscribe here) and the Cycledrag Facebook page (Please like here) and more will be coming soon. Check back daily.
To take advantage of some amazing discounts at Brock's Performance, click – http://brocksperformance.com?aff=12
USE cycledrag5 coupon code.