Top Fuel Motorcycle legend Larry "Spiderman" McBride dominated his first appearance in the brand new Nitro Bike, eighth-mile class at the Mid West Drag Racing Series at World Wide Technology Park near St. Louis, Mo., June 17-18, qualifying No. 1 with a 3.82 and defeating rival Mitch Brown in the final with low-elapsed time-of the meet at 3.76 to Brown's 4.15.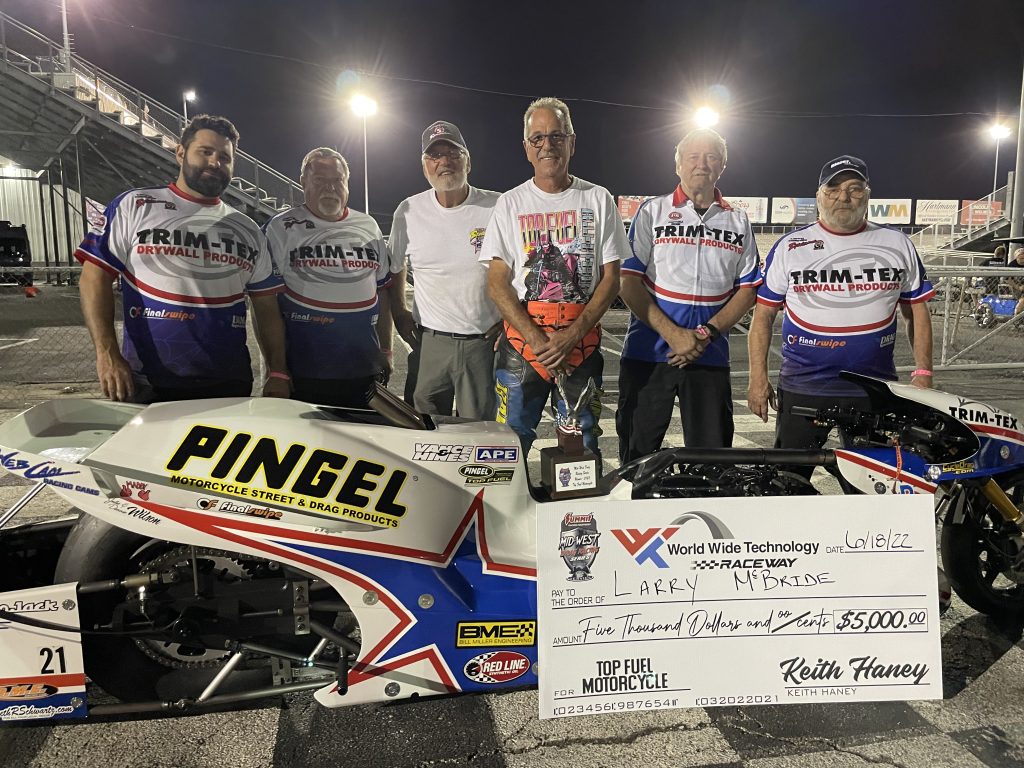 The story that has Spiderman fans buzzing involves what happened before the race.
McBride's weekend got off to an unexpected start when the world-record-holder and 20-time champion was told by Brown that he would have to remove the No. 1 from his wheelie bar panels in order to compete.
"There can't be two No. 1's," said Brown, laying claim to the prestigious number himself.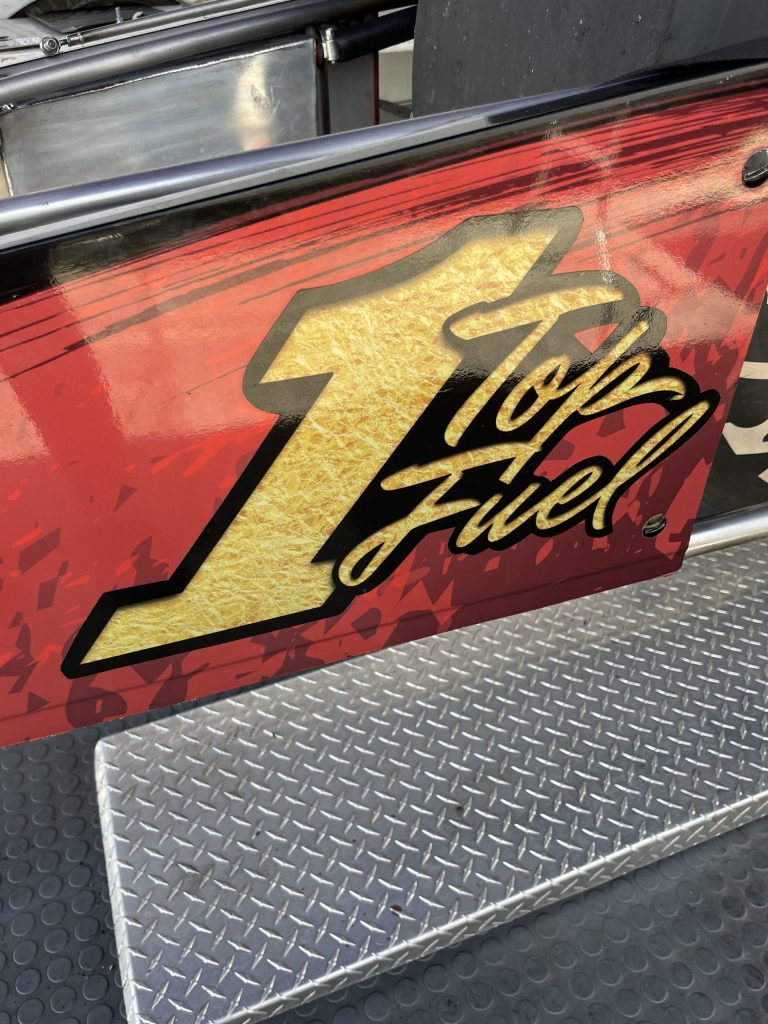 McBride assumed with there being no defending champion in this brand new series, if anyone got the nod to use the No. 1, it would be him. The Spiderman has utilized the No. 1 during his 20-plus years of dominance and record-setting performances.
From an aspiring young kid who would run any number, led around the country to match races by the legendary, late Elmer Trett, many agree McBride's world records of 5.50 and 268 mph ( speed record recently established in front of a massive NHRA crowd) have earned him the right to carry the No. 1 plate.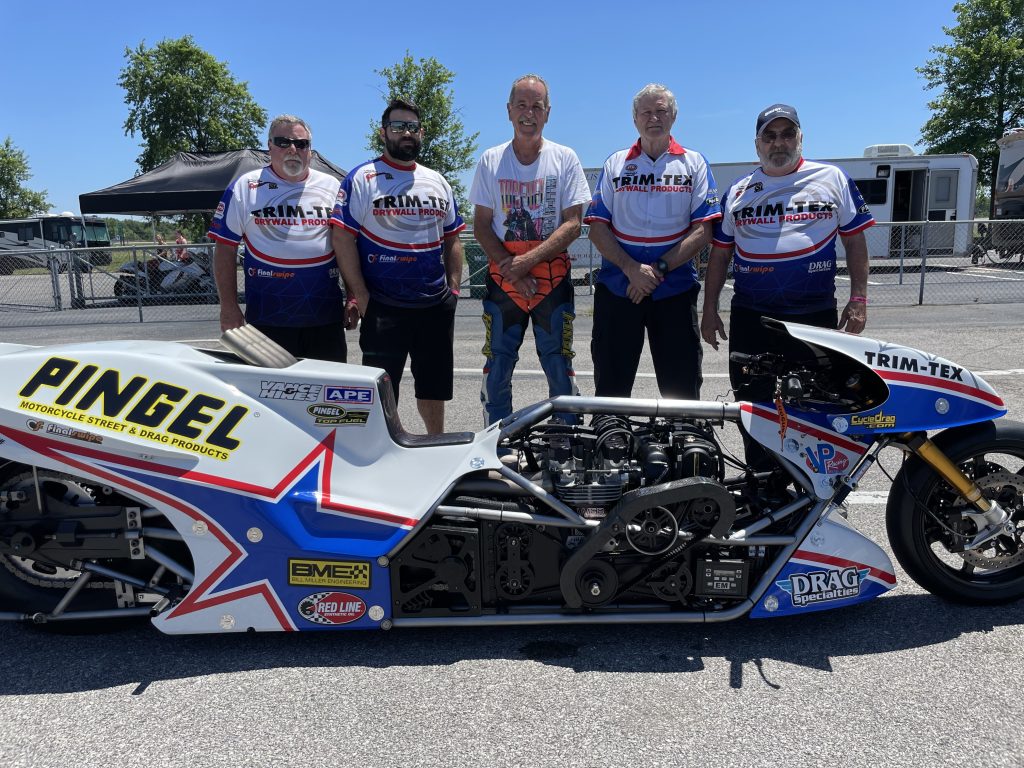 Brown disagreed.
Brown's contention comes from winning the 2020 Man Cup championship, as he feels he still has a claim to the top number.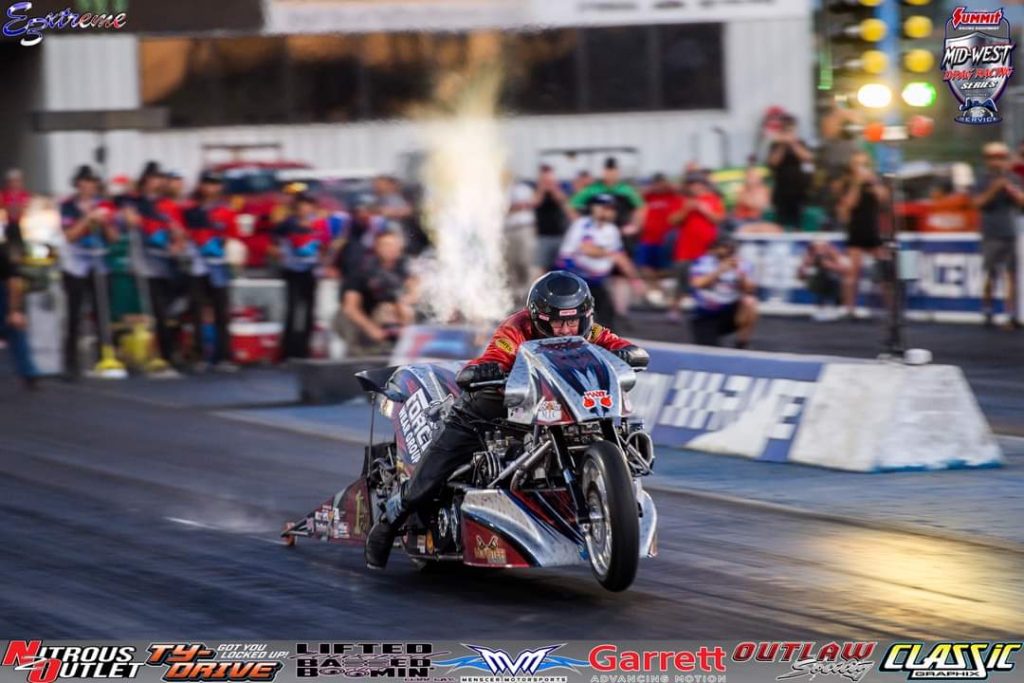 The class did not have an official champion in 2021.
Brown's 2020 title came when he entered the Man Cup Dragway 42 event in July of 2020 after McBride and the rest of the Fuel bikes announced they would not be going. It was in the midst of the pandemic. McBride put out a press release saying he would not compete at Dragway 42.
Some questioned why Brown would enter the race alone.
"We are just going to test and support the only sanction that supports Top Fuel Motorcycles," Brown said at the time.
Due to controversial Man Cup rules in 2020 Brown received a hearty 99 points for being the only motorcycle entered in competition. This is roughly the same number of points a racer would get for winning in a field of four-to-six motorcycles.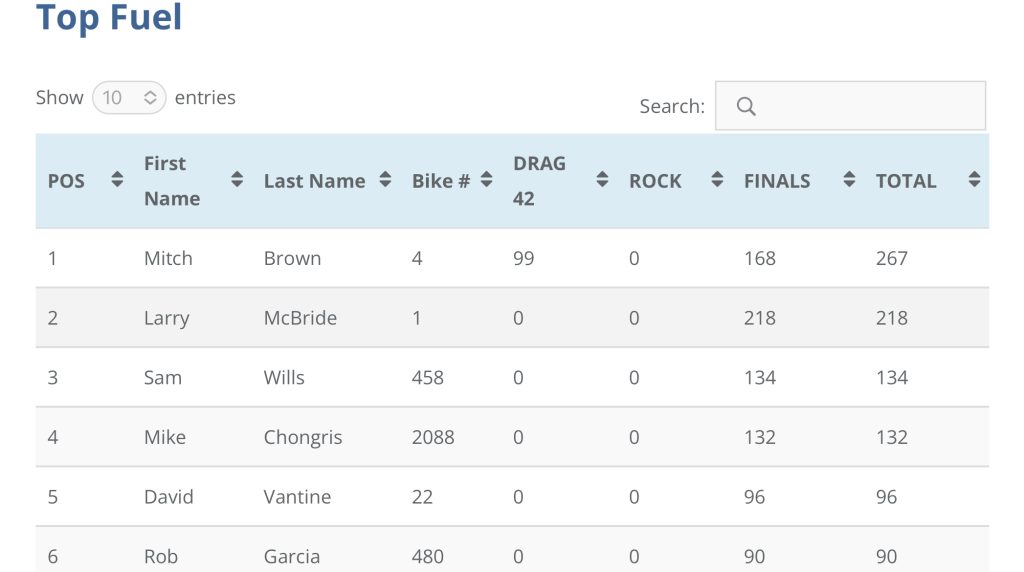 With only two races in the 2020 season, Brown's participation made it nearly insurmountable for McBride to win the title at the final race.
Recognizing the need for a change for the sake of fairness, Man Cup added a rule the following year, stating that at least three motorcycles had to be present for it to be an official points paying event.
McBride showed up at the final race in 2020, qualified No. 1 and defeated Brown in the final round. Due to the 99 points Brown was awarded in Ohio for being the only bike, McBride was still 49 points shy of the title.
Despite the somewhat dubious and controversial championship win, Brown quickly wrapped his wheelie bars with a large No. 1 and announced himself as Man Cup champion.
McBride was very supportive of Brown as he ran the number throughout the 2021 season, as the Spiderman battled health issues.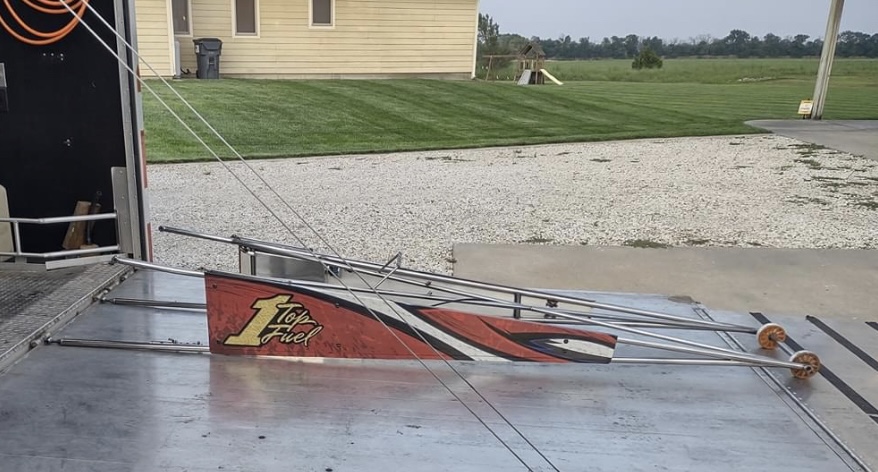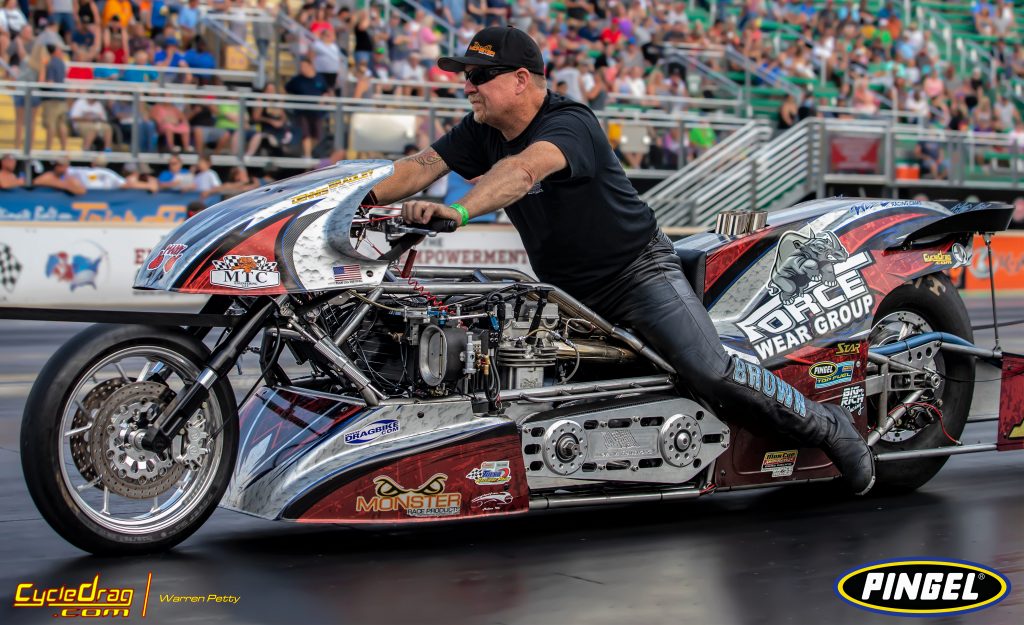 What McBride did not anticipate is Brown would still use the championship from two years ago to keep the Spiderman from running his No. 1 plate in a brand new series in 2022.
McBride feels there are some who want to see his reign as champion brought to an end, and wondered if Man Cup's rules at the time were designed to get him. As a champion, McBride enjoyed the luxury of a gold card, which allows a racer to compete without an entry fee.
McBride was informed he would now have to pay entry fees to race Man Cup. Based on the way the championship was awarded, with one race being so heavily weighted, and how McBride feels he is used by the series for promotion, often appearing on their flyers and promotional material, this did not sit well with the 20-time champion.
McBride has not entered a Man Cup race since.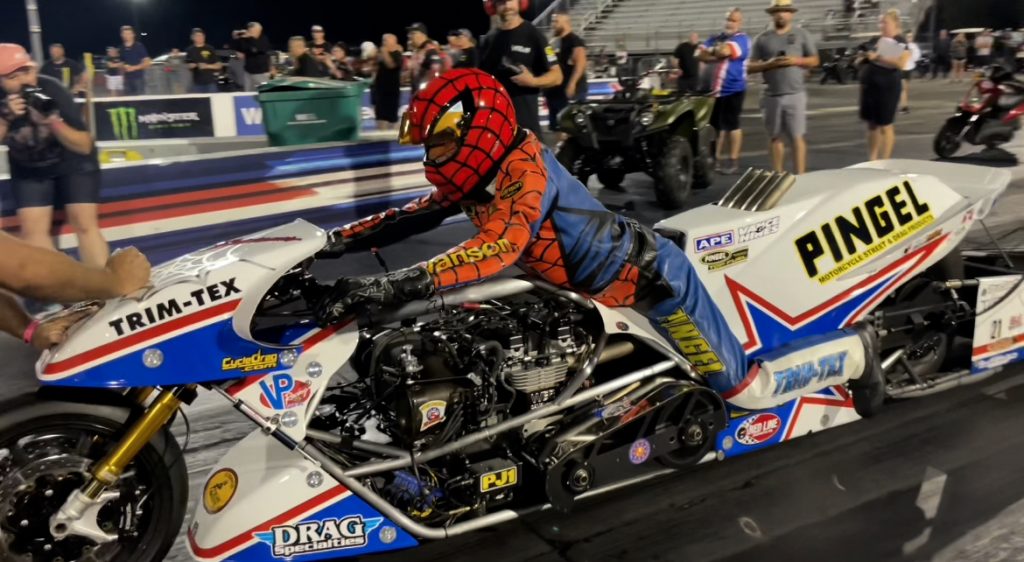 Making his return to the sport at a brand new series, McBride was confident he would have a fresh start.
Yet the 2020 Man Cup ruling still haunted as McBride was told to change his number upon arriving in St. Louis.
In disbelief but willing to cooperate, McBride reluctantly peeled the No. 1 off his wheelie bars and handed it over to Brown.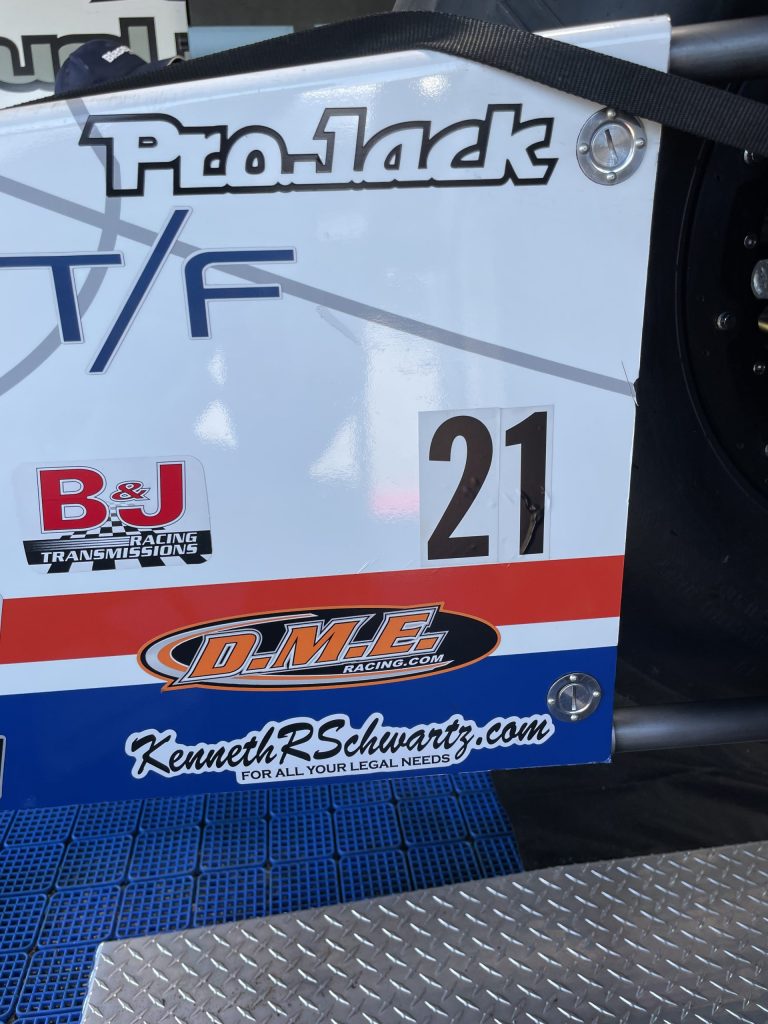 "The sad part about the whole deal is there really is no No. 1 over here because they have not even finished a race," McBride said of the Mid West Drag Racing Series. "You know some people have a No. 1 on their bike, and I have had mine for many, many years. It was a little disheartening but if that makes the other guys happy, I'm happy."
It wasn't the series driving the decision. It was Brown.
To some, the story seems petty. But to a McBride family and team that has sacrificed their entire lives for the sport, the No. 1 means everything.
McBride says it's a move he could never imagine having pulled on his mentor Trett when the two were racing early in McBride's career.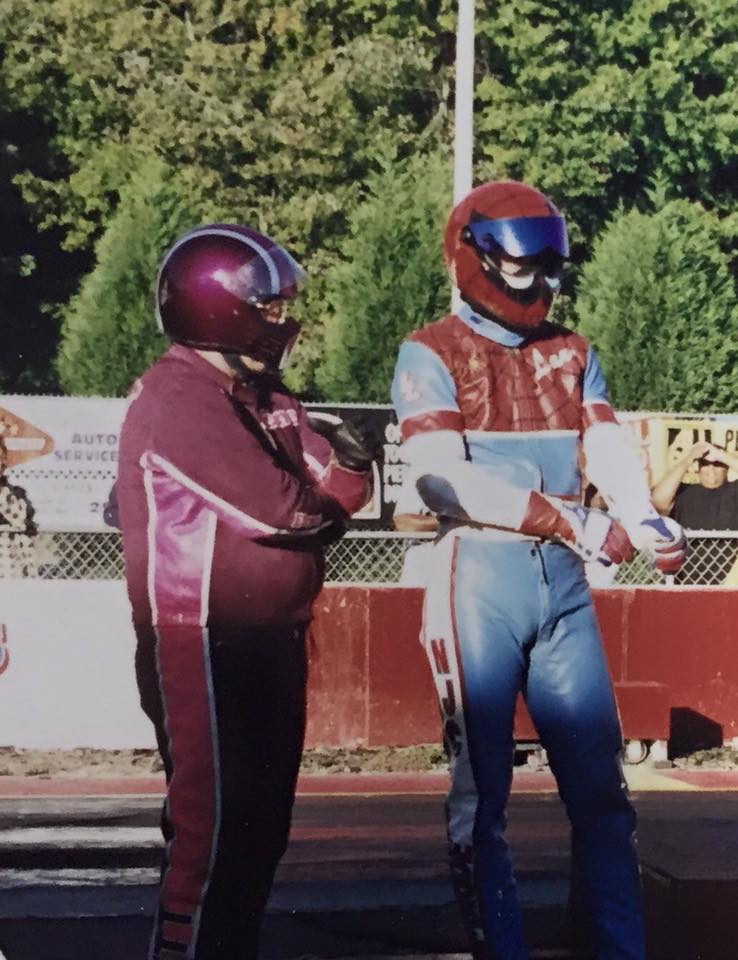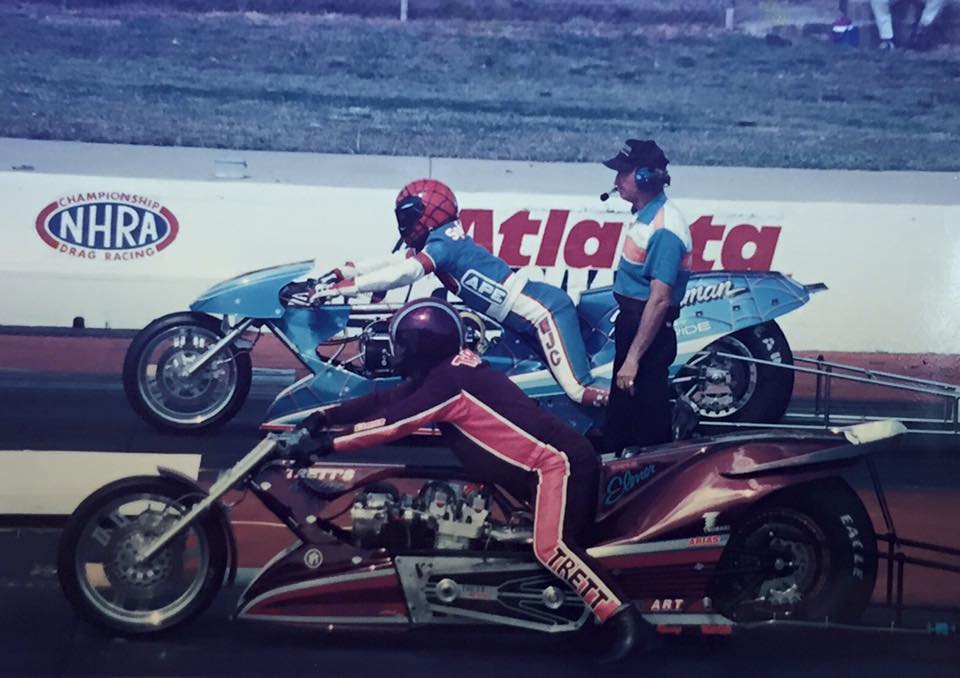 "Until I beat him there was no way I was putting the No. 1 on my bike," McBride said of his late hero Trett.
To date Brown has never beaten McBride head-to-head.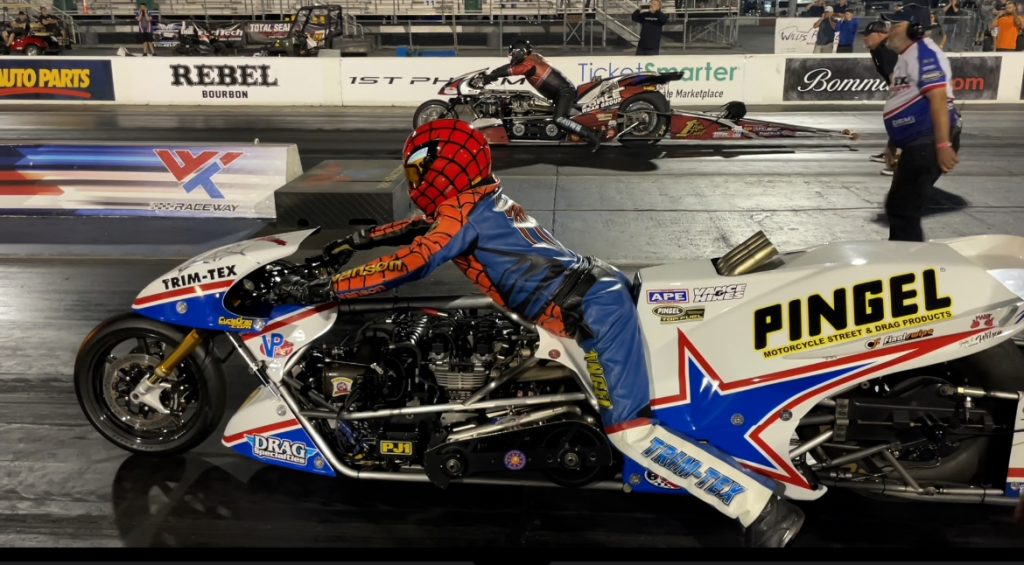 McBride loaned Brown a supercharger that has been in use on Brown's bike for the past two seasons and has helped Brown's team with any tuning questions. It's something McBride says makes the request to remove the No. 1 from his motorcycle even more surprising.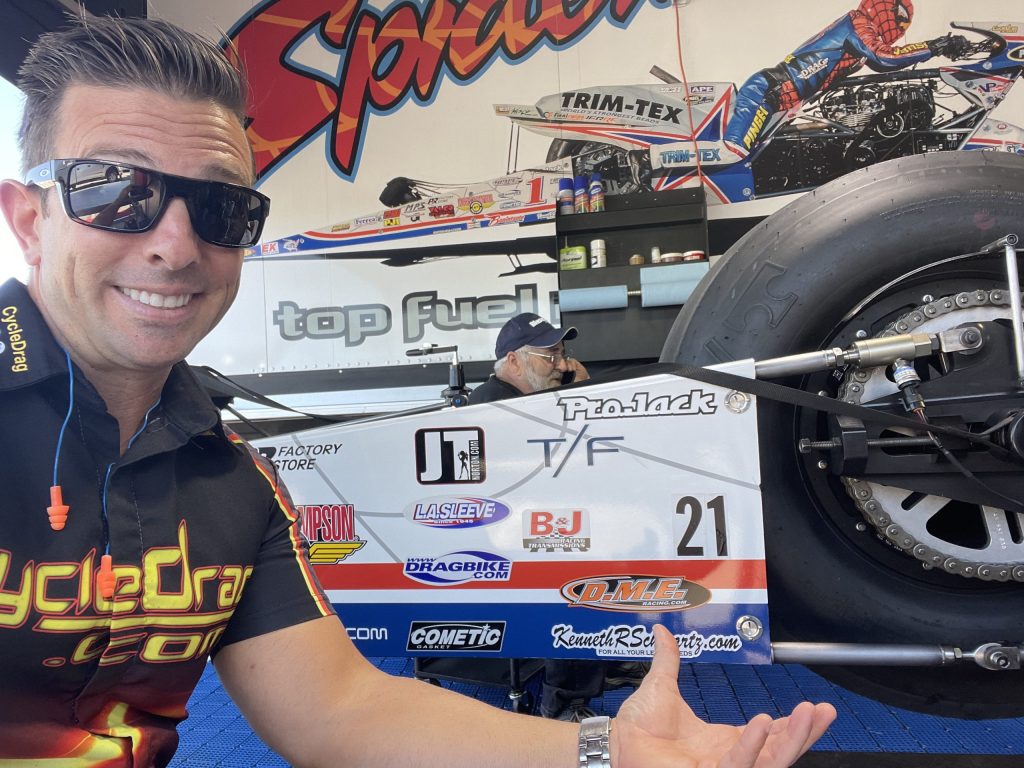 McBride became upset when he saw the process left his wheelie bar wrap damaged, with bubbles.
With the team fuming and ready to move on, mailbox-style numbers were slapped on the back of the bike, with McBride now becoming No. 21.
"21, for 21 total championships," crew member Charles Lynch emphatically explained.
McBride has won 20 titles and also scored one as a tuner for Jimmy "The Hulk" Brantley.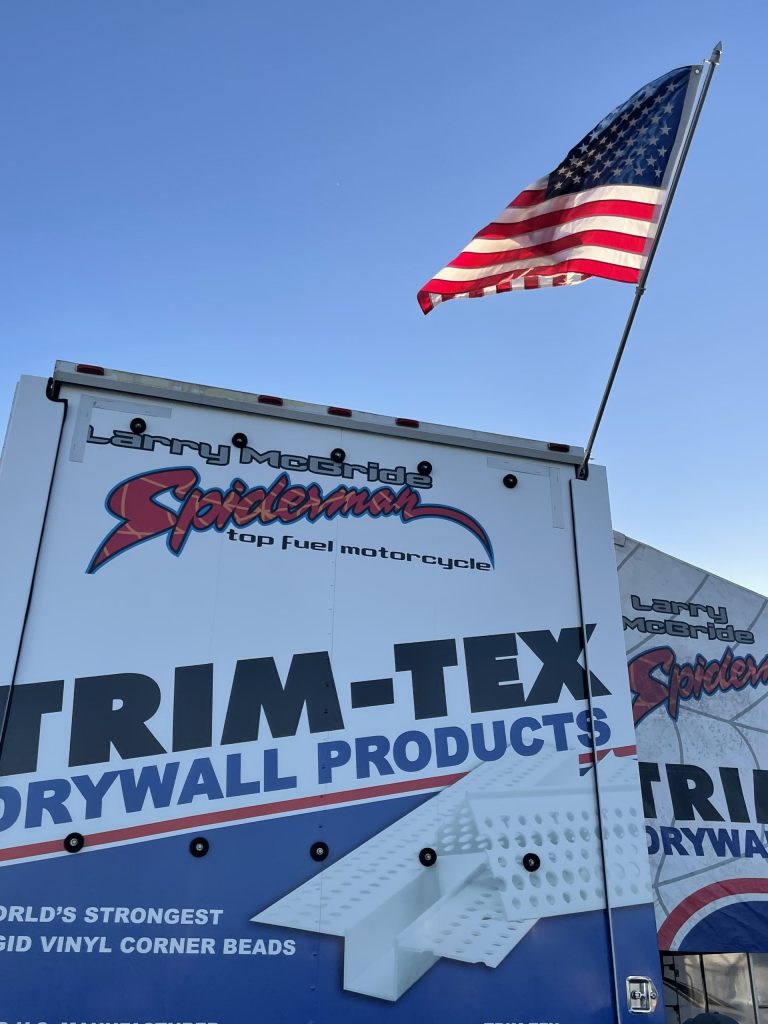 The team then used the giant chip on its shoulder to go out and prove it still deserves the No. 1 plate.
In the final round McBride ran 3.76 at 207 mph to oust Brown's 4.15 at 148 mph.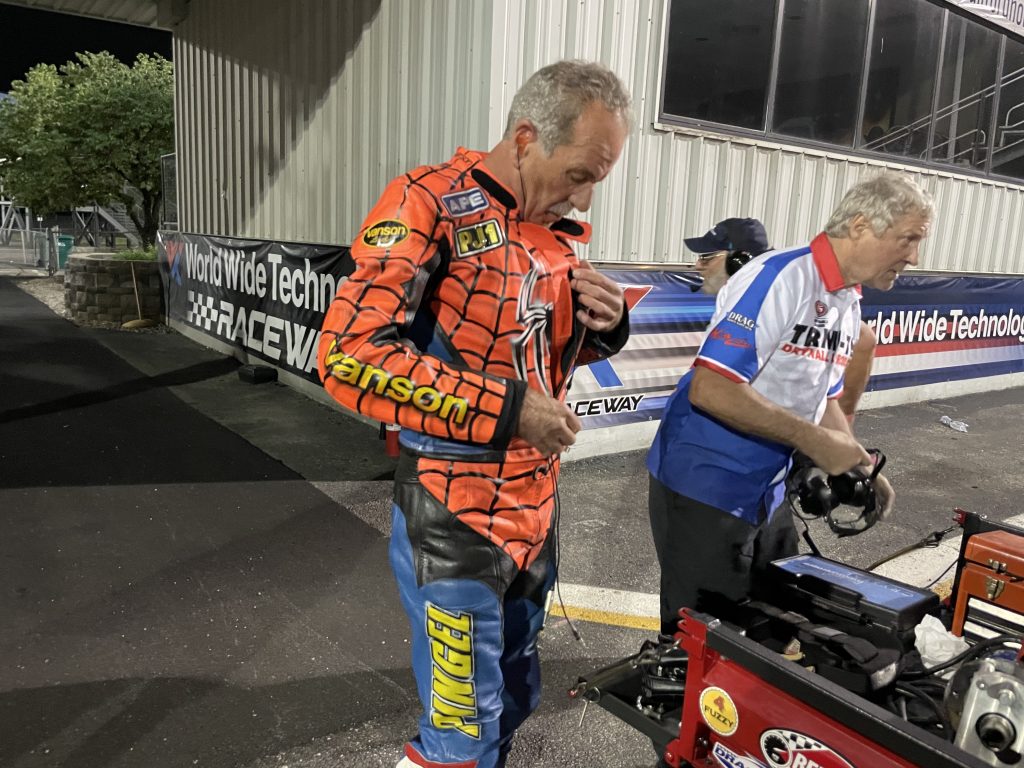 After the race McBride asked Brown if he could have his No. 1 back.
"My No. 1 is still No. 1 because it's in Mitch's trailer," smiled McBride.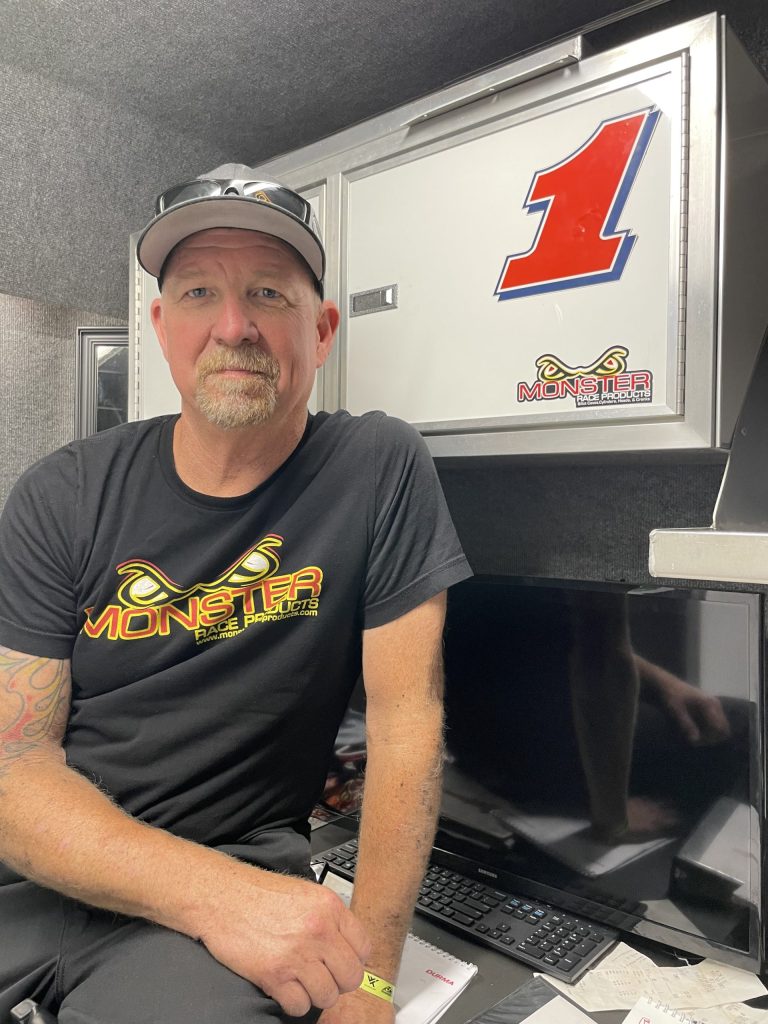 The win was sweet redemption for McBride crewman Roland Stuart who was asked to hold up a No. 1 in the winner's circle.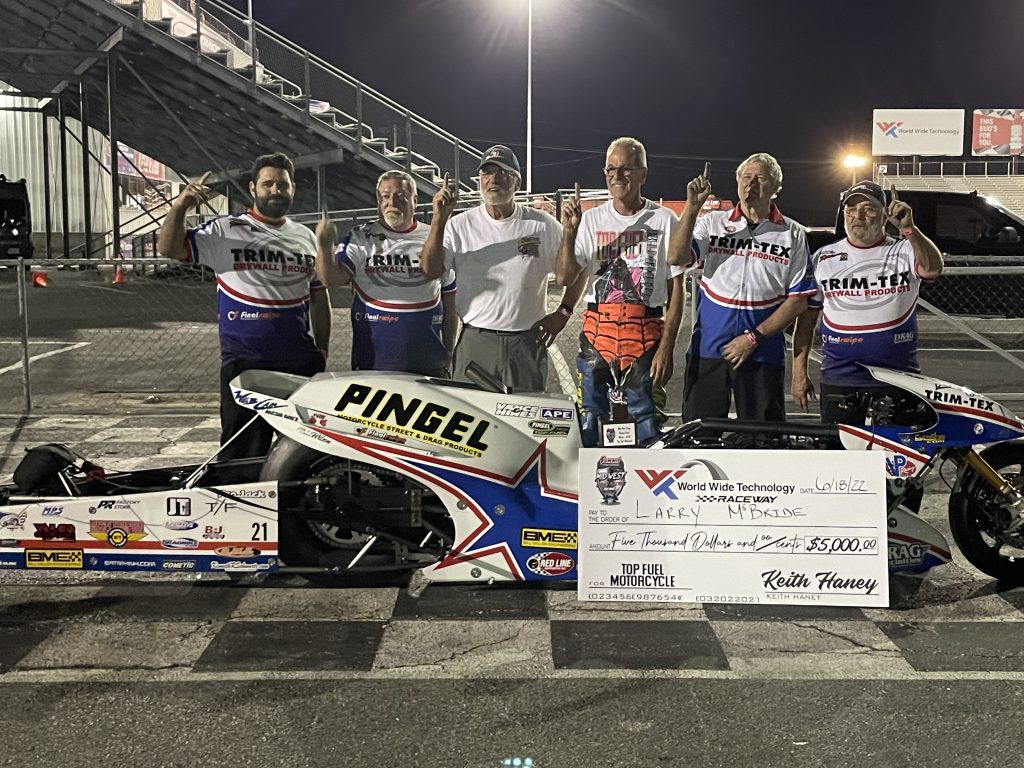 "We are never happy about taking off our No. 1, especially for the reasons that were given to us," Stuart said.
When asked where the 3.76 in the final came from, McBride's brother and crew chief Steve McBride said, "We tuned the clutch, got a little help from outside, (Bill Miller Engineering) and were shooting for a 3.60. When the air started to cool down I knew we were in good shape."
Overall the team was ecstatic to score a win after it looked like McBride's career could be over last season due to his nagging health complications.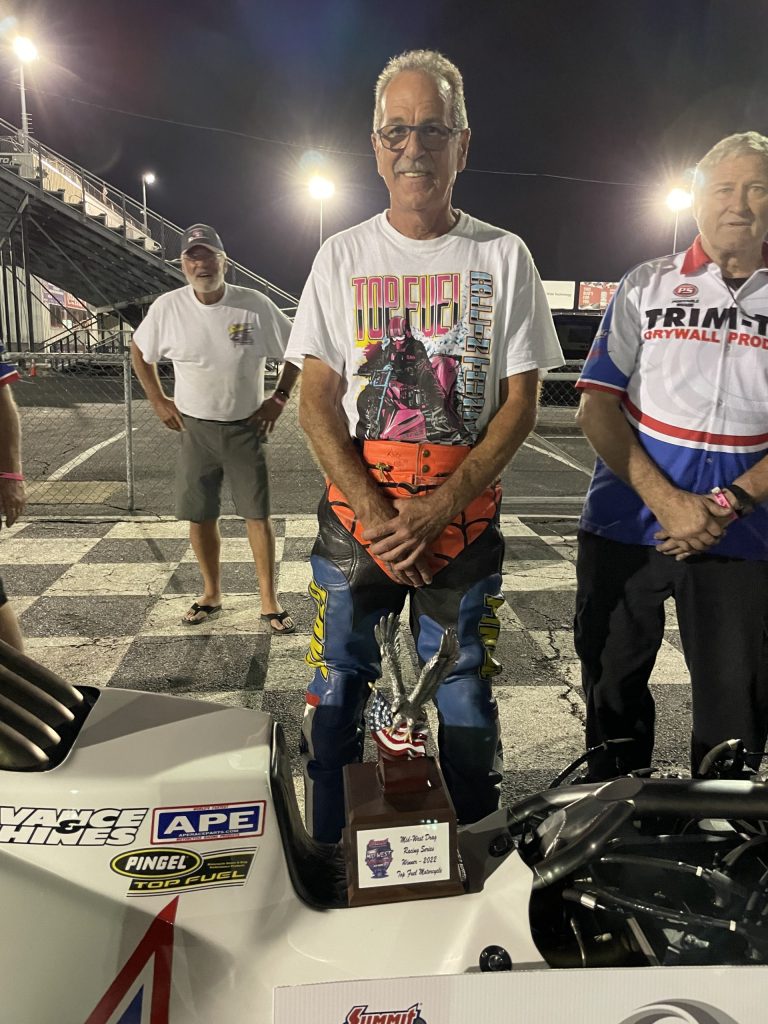 "You never take anything for granted," McBride said.
McBride's next race is the much-anticipated Norwalk Night Under Fire, which is an exhibition extravaganza run by Norwalk's legendary Bill Bader and co-promoted by Cycledrag.
Earlier this season Bader had requested two motorcycles, the two quickest in North America, McBride and Dave Vantine for his ultra-tight "Disney of Drag Racing" show. Cycledrag pushed hard for Brown and the legend Sam Wills to also be included in the show.
"It's such a great opportunity for the sport and the racers, I wish everyone could experience it as a competitor," Korpela said. "I'm glad Brown and Wills are getting the opportunity as well."
Based on his numerous world records and championships Cycledrag has however decided that McBride would be the rightful owner of the No. 1 plate for this special exhibition event.
As his own sign of class and respect, McBride says he may concede to Brown and continue to run the No. 21 as a show of support, letting Brown continue to fly the No. 1.
Watch the full video recap below –
There are more videos on the Cycledrag Youtube channel (please subscribe here) and the Cycledrag.com Facebook page (Please like here) and more will be coming soon. Check back daily.
For all the continued support McBride thanked his primary sponsors; Trim-Tex Drywall Products, Pingel Enterprise, Drag Specialties-Parts Unlimited, Final Swipe Merchant Services, Web Camshafts, APE, Donnie and Julie Wilson and Kibblewhite Precision Machining.
Vance & Hines Motorsports, Red Line Synthetic Oil Corporation, PR Factory Store, Ferrea Valves, World Wide Bearings, Vanson Leathers, Belt Drives Ltd, Simpson Race Products, Nitrous Express, EK Chain, Bill Miller Engineering, Cometic Gaskets, B&J Transmission, Carolina Cycle, L.A. Sleeve, Mickey Thompson Tires, Valco, Goodridge, Carlisle Belts, ProJack, Bullseye Visual, Gates Belts and Cycledrag.com