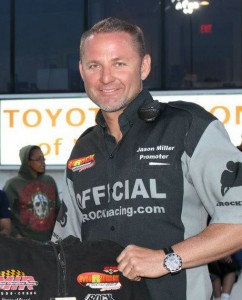 Dear MIROCK racers & fans,
Great news regarding the Orient Express Motorcycle U.S. Nationals at Atco Dragway on Sept 6-8, 2013! I am going to keep this short and sweet… Motorcycle racers now only need to bring their bike and two time slips with them from an IHRA or NHRA track.
I will be at Atco Dragway as the Event Director, and I am also bringing Angela to help with the vendor midway and other duties and questions. I am also bringing MIR's long time staging lane coordinator David Roberts, CMA's Dean Clutts, and the new Pro Tech Will King with me for the event.
See everyone at Atco next week!
Sincerely,
Jason Miller