When the Suzuki Hayabusa was introduced 25 years ago, it forever altered the motorcycle landscape and redefined motorcyclists' concept of performance. Never had there been a sportbike so daringly conceived to provide such an extraordinary riding experience.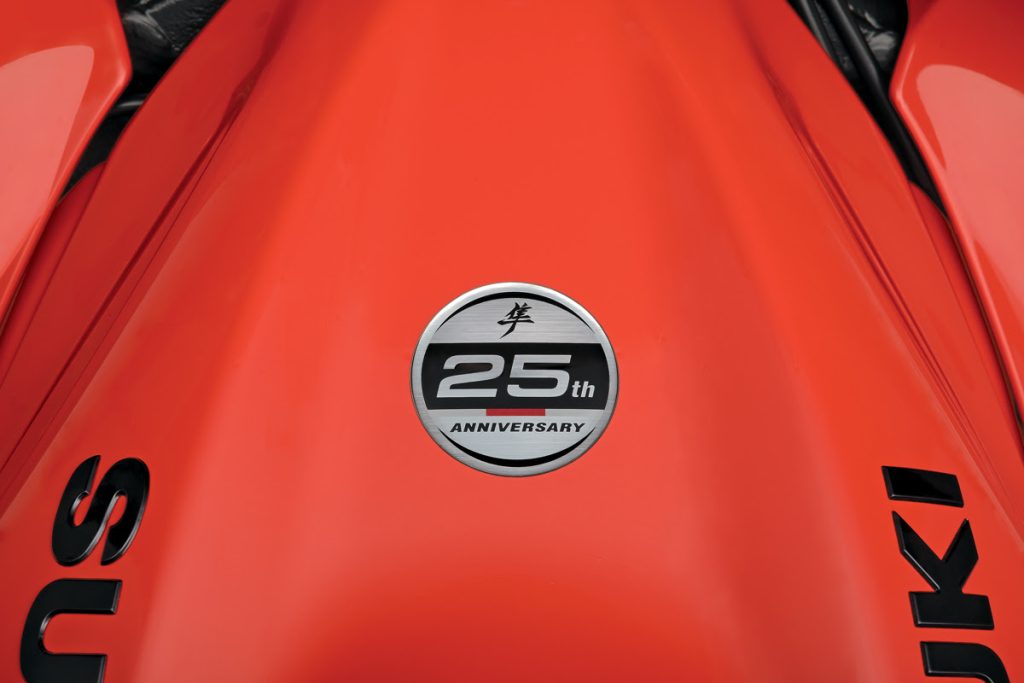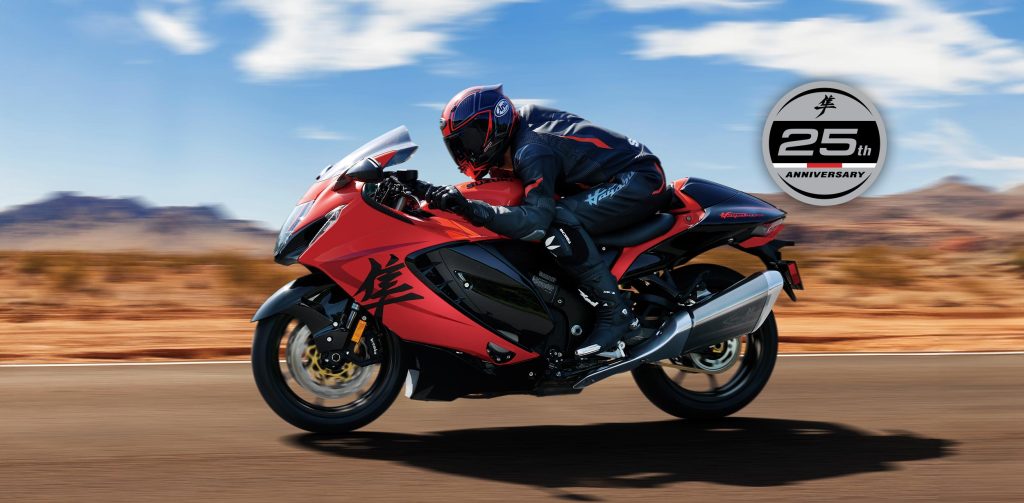 The Hayabusa was an immediate sales success, and over the last 25 years, nearly 300,000 units have been manufactured and sold around the world. The Hayabusa's unique appeal to a range of motorcycle enthusiasts continues to set it apart. From drag racers and customizers to sportbike riders and sport tourers, the Hayabusa's performance, engineering, and styling stand above all competitors.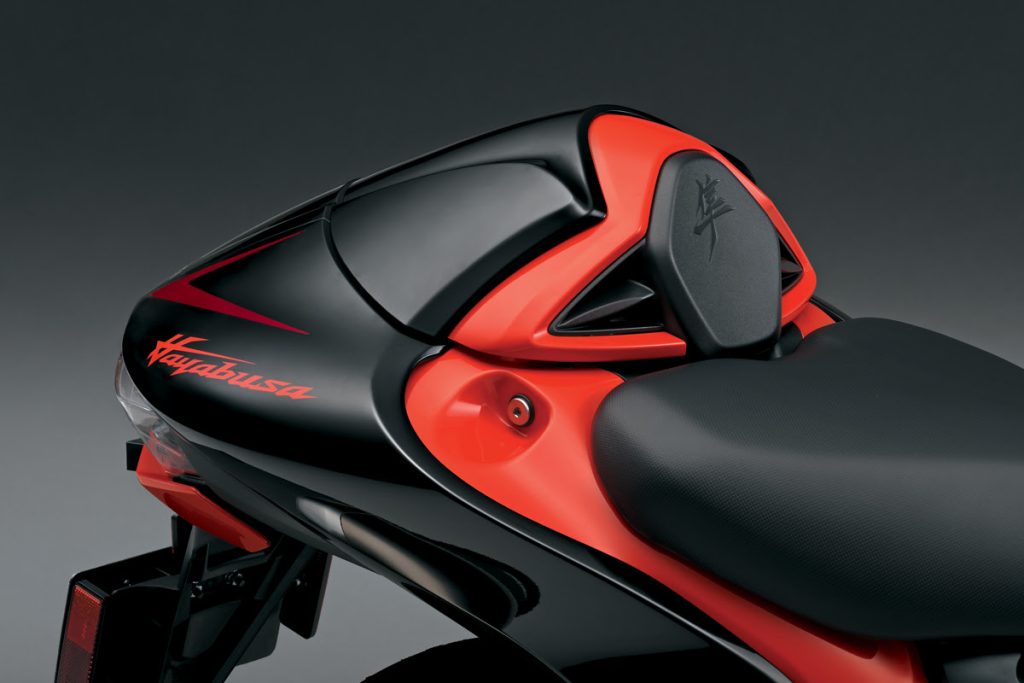 After 25 years and three generations of ultimate performance, the Hayabusa once again evolves to exceed riders' expectations with the introduction of the 2024 Hayabusa 25th Anniversary Model.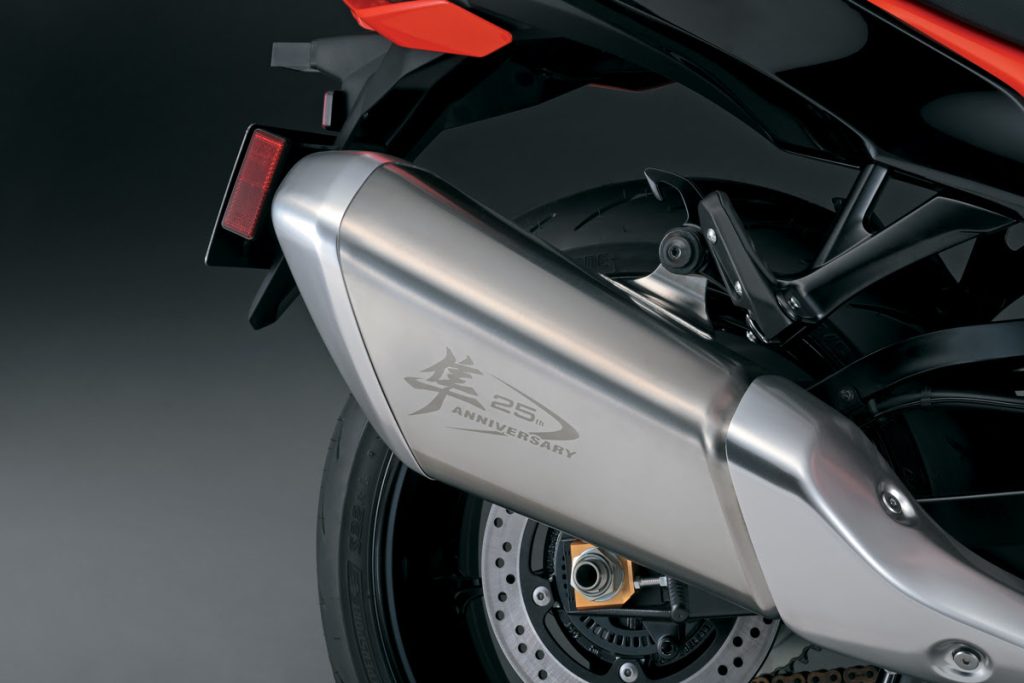 2024 Suzuki 25th Anniversary Hayabusa
MSRP TBA
As the Hayabusa begins its next quarter-century of excitement, the special 25th Anniversary model reaffirms this motorcycle's unique appeal, while underscoring that only Suzuki could build the Hayabusa.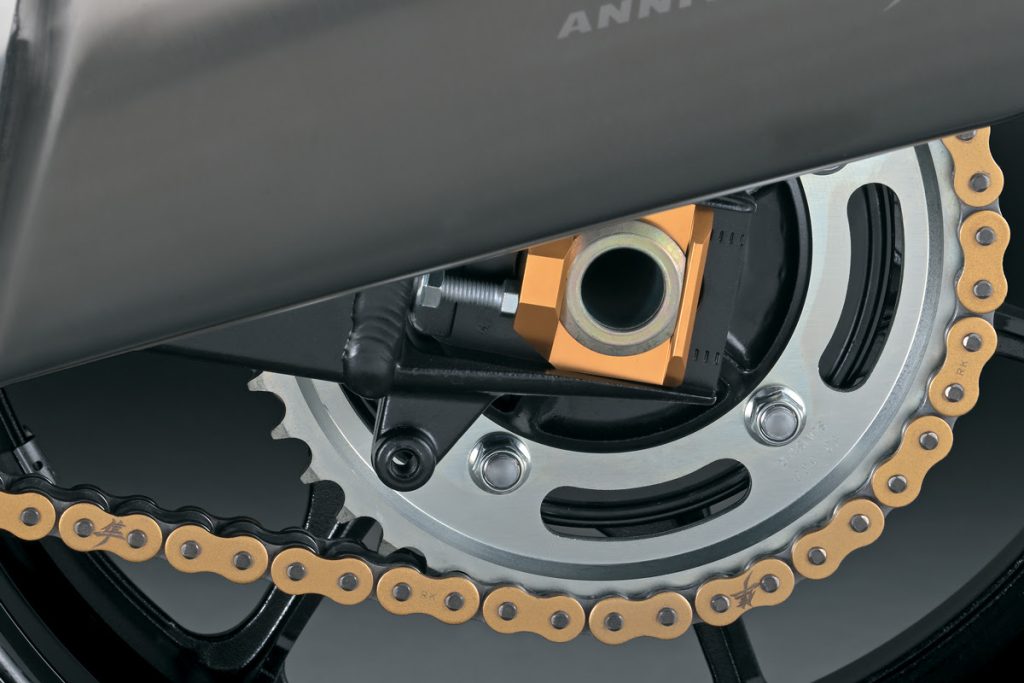 The 25th Anniversary Hayabusa arrives in a striking and special Glass Blaze Orange & Glass Sparkle Black color combination reminiscent of one of the most popular Gen II model's color palettes, also set off with special V-shaped red graphic. This stunning appearance is enhanced with a range of features unique to this special 25th Anniversary model.
Special 25th Anniversary Hayabusa features include:
Unique 25th-anniversary emblem and raised SUZUKI logos are featured on the fuel tank.
Elegant 25th-anniversary logos are etched on each muffler.
Distinctive gloss black cowling trim.
The brake rotor carriers and drive chain adjusters are gold-anodized.
The Hayabusa Kanji logo is applied to the drive chain plates.
The single-seat cowling is included as standard equipment.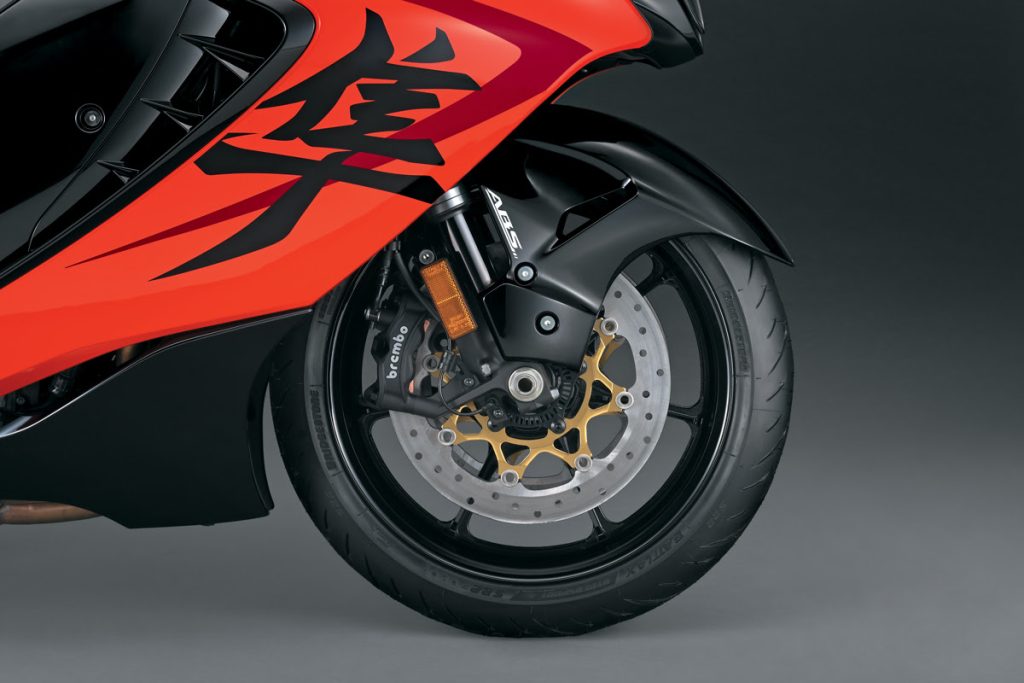 These unique 25th Anniversary features are in addition to the Hayabusa's robust feature set across engine, suspension, and electronics making a statement like no other motorcycle.
Key Features:
Design
Wind-cheating body inspired by the peregrine falcon (the world's fastest animal) for ultimate performance and aerodynamic refinement.
Distinct lines and shapes incorporated into the design for a sophisticated appearance.
Engine
1340cc, four-cylinder, DOHC engine with Ride-by-Wire electronic throttle bodies and dual fuel injectors.
Symmetrical twin silencer exhaust system with improved flow and exciting exhaust note.
Suzuki Ram Air Direct (SRAD) intakes for pressurized air induction.
Chassis
Smooth ride and nimble handling provided by the twin-spar aluminum frame.
Adjustable KYB-supplied suspension can be tuned for rider comfort and road conditions.
Electronics
Suzuki Intelligent Ride System (S.I.R.S.) with electronic rider aids, including Cruise Control and Bi-directional Quick Shift systems.
Control over several engine characteristics, acceleration, deceleration, steady speeds, engine and driveline operation, and braking.
Customizable settings for different riding conditions, road surfaces, and rider experience levels.
Boosts both performance and comfort for the ultimate sportbike experience.
Three-mode Bi-directional Quick Shift system for clutchless up- and down-shifts.
SCAS-style clutch system for smooth engine power transfer and exceptional manners during engine braking.
Like all Suzuki motorcycles, the 25th Anniversary Hayabusa may be further enhanced with a variety of Suzuki Genuine Accessories, specifically designed for the Hayabusa, and aimed at enhancing the riding and ownership experience. For more information on these and all Suzuki motorcycles, all-terrain vehicles, scooters, and accessories, please click to suzukicycles.com.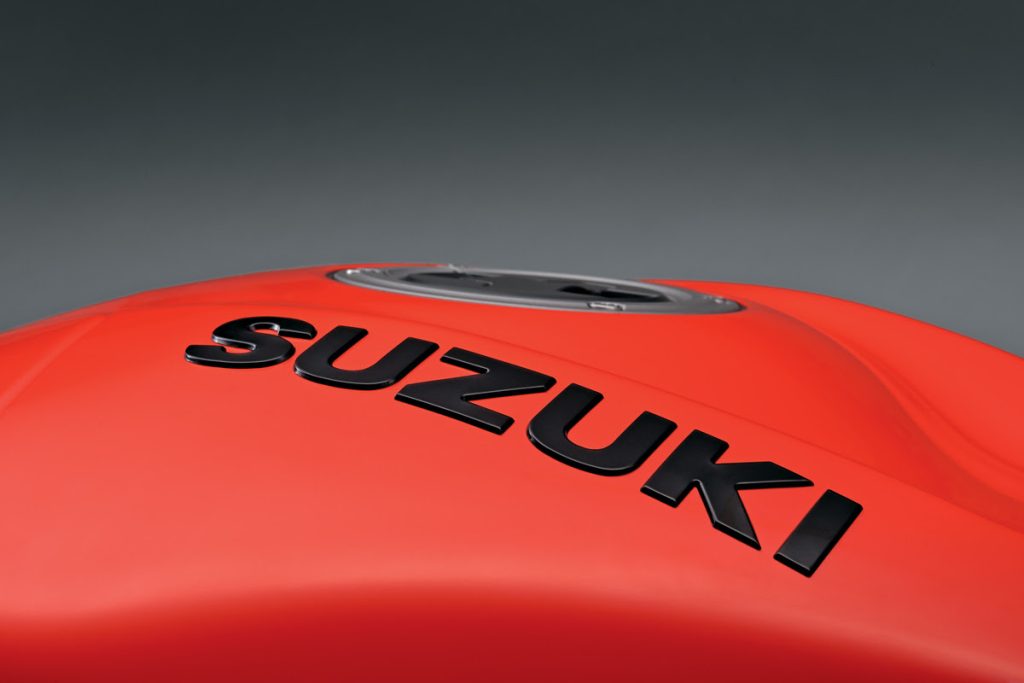 This 25th Anniversary Hayabusa will focus more eyes upon the Hayabusa's future and heritage as it remains a testament to Suzuki's century of dedication to creating art; while building the best-performing product unmatched in quality, reliability, and value. The Hayabusa, like its namesake peregrine falcon, continues to soar above all. The 25th Anniversary Hayabusa will be arriving at dealerships late summer.