There have been some quick learners in the unforgiving and daunting sport of Top Fuel Motorcycle racing. Jimmy "Hulk" Brantley and Dave Vantine come to mind as a pair of individuals who make what is seemingly impossible for many look easy.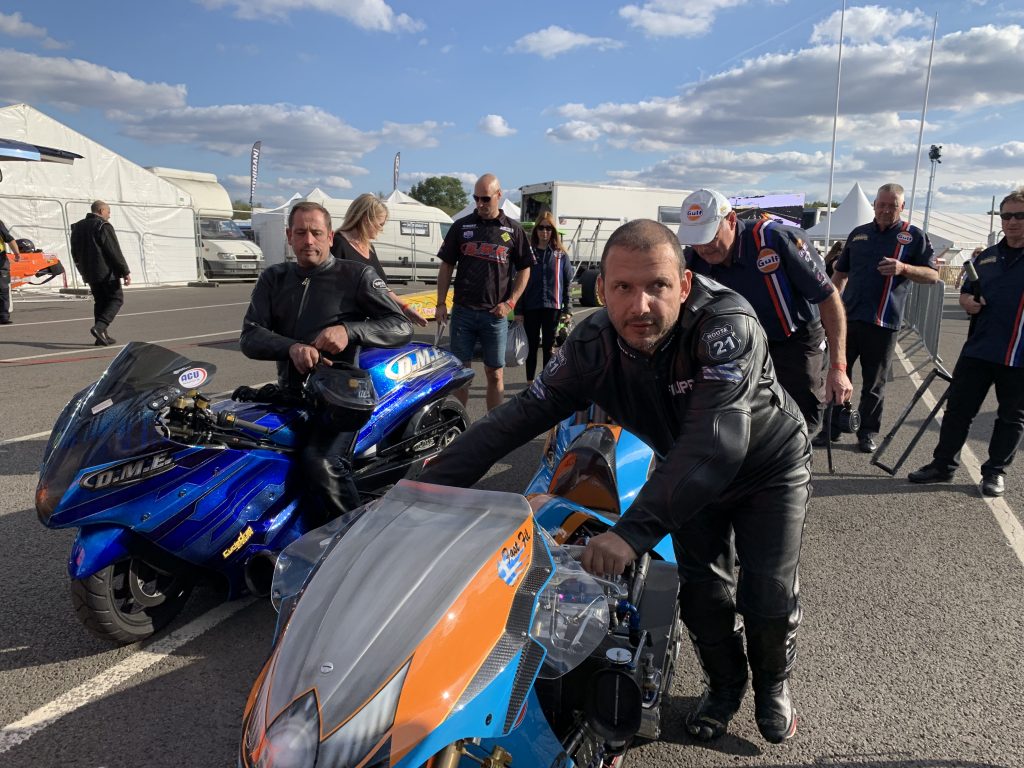 "Fast" Fil Papafillippou of Greece may be the quickest rising star the sport has ever seen. After a commanding performance at the FIA FIM European Drag Racing Finals from Santa Pod Raceway in England, Papafillippou has won the championship in each of his first two seasons and climbs to No. 2 on the all-time quickest list at 5.662. He becomes the only drag bike racer other than 19-time champion Larry "Spiderman" McBride to reach the elusive 5.60s.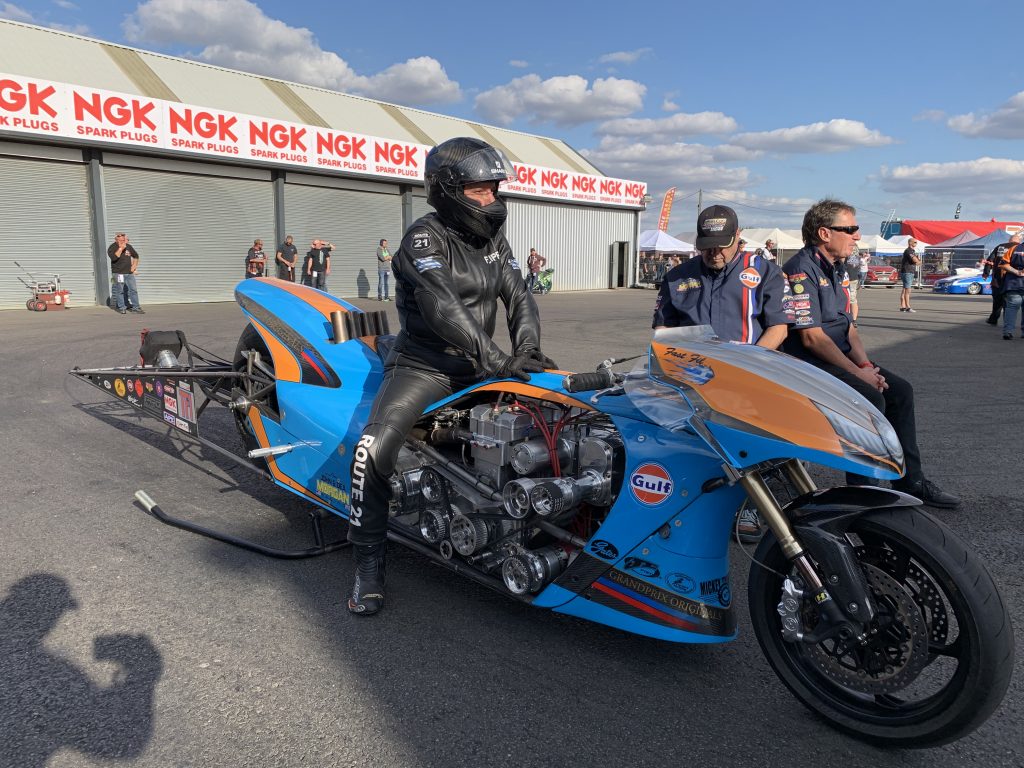 Papafilippou entered the final race leading rival Rikard Gustafasson by 29 points. Fast Fil put himself in the No. 1 qualifying position with European record runs of 5.663 and 5.662 on Saturday while Gustafasson broke a crank and had to have a spare transported in from Holland.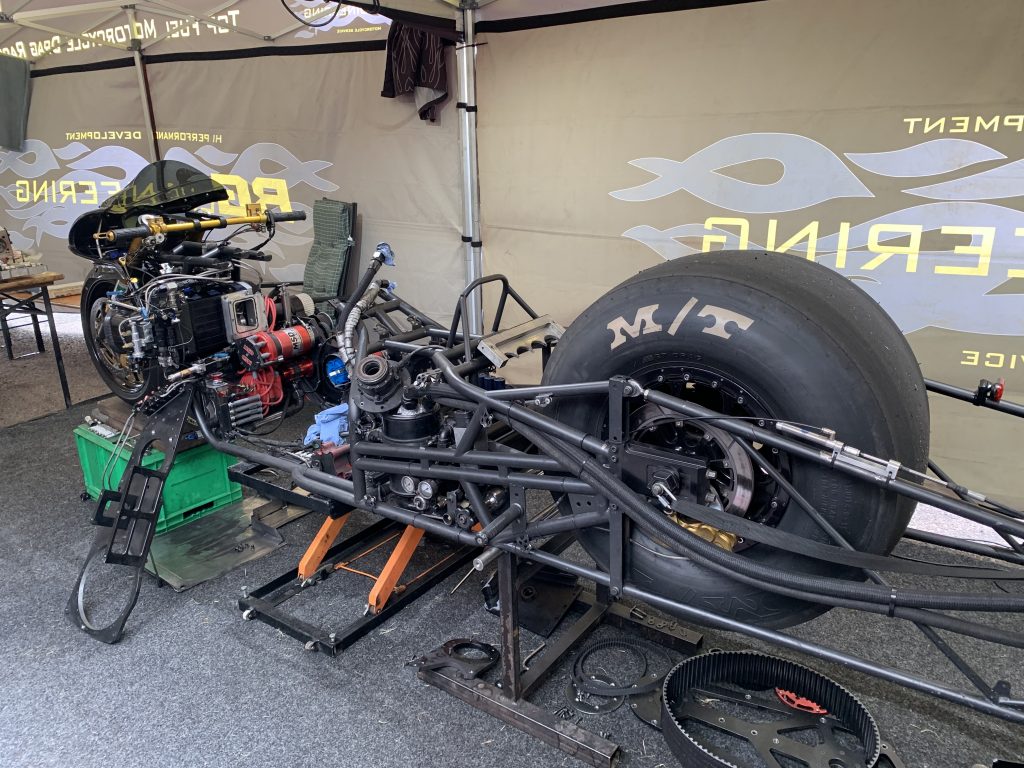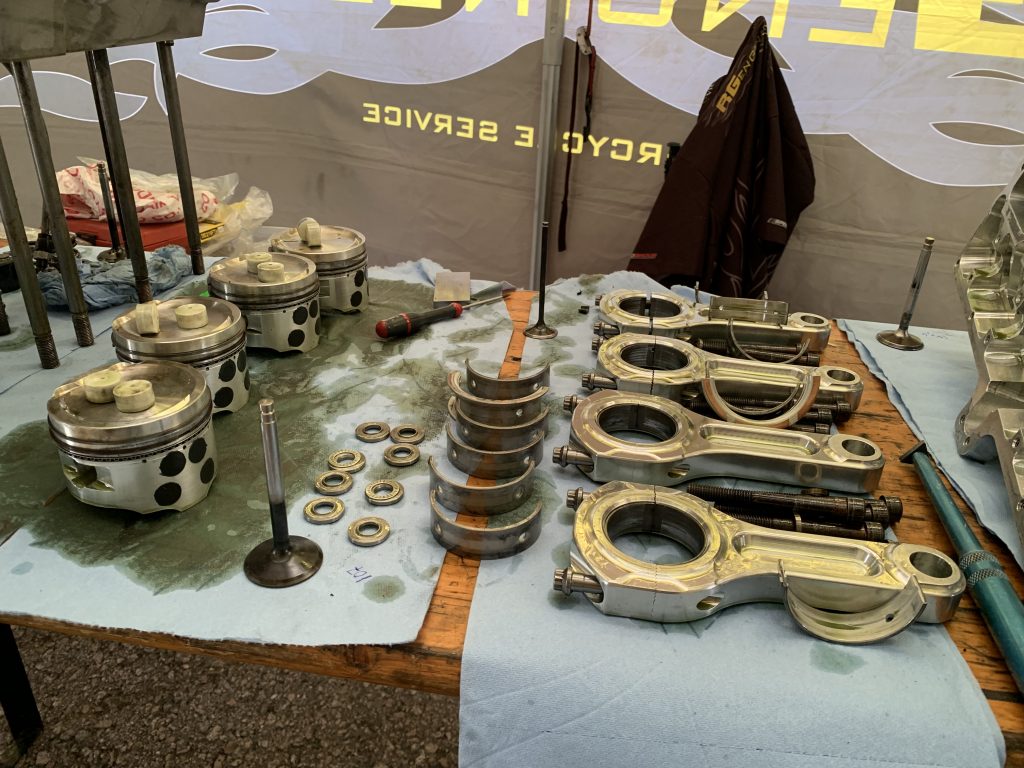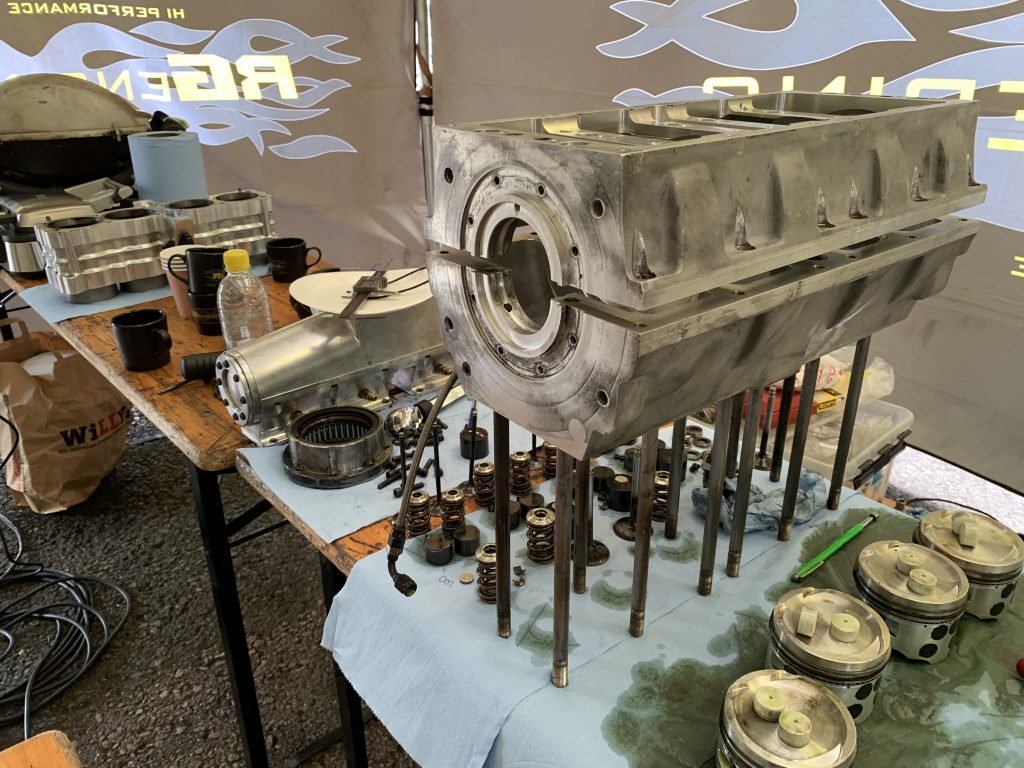 Gustafsson was able to get the bike back together and won in the opening round with a 6.00 but again encountered mechanical trouble that ended his weekend and his championship bid. Papafilipou was the beneficiary of a red light in round No. 1 and followed it up with a 5.70, 244 mph victory in round No. 2 against Steve Woolatt.
There are more videos on the Cycledrag Youtube channel (please subscribe here) and the Cycledrag.com Facebook page (Please like here) and more will be coming soon. Check back daily.
Al Smith was unable to make the final round giving Fast Fil a solo and a chance to turn the bike up significantly to take a shot at the 5.61 world record. The result was tire smoke at the hit of the throttle and a shut off win for Fast Fil.