How do you stop Eric McKinney?
That's the question PDRA Pro Extreme Motorcycle racers have been asking themselves for the past four seasons.
Since the 30-year-old racer from Hamersville, Ohio joined the organization in 2012 he has captured four championship titles, performance records and a rookie of the year award.
Even McKinney finds it all a little hard to believe.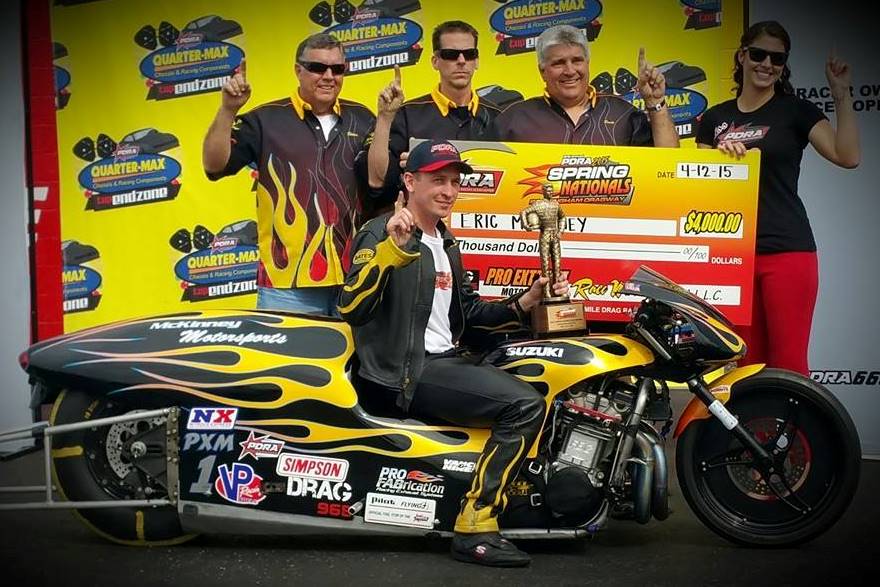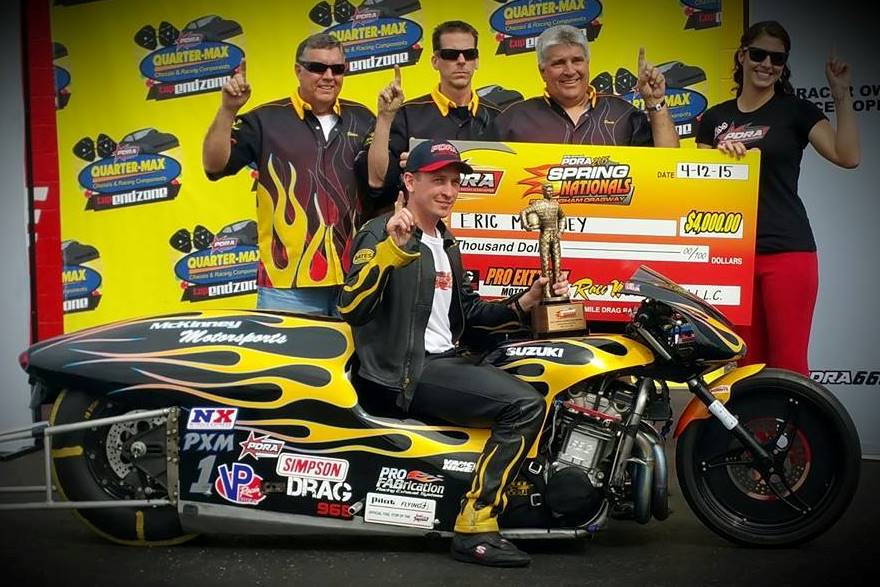 "I feel like I just started racing. To have four back-to-back titles is unreal," McKinney said. "It's not just one guy. It's all my family and my team. I'd put them up against anybody in any class. We have a great two-bike combo (with Ashley Owens). Everybody works very hard and is very thorough. I just go try to cut good lights."
2015 may have been the most fulfilling season yet for McKinney.
In late March, he made history during eliminations of the Texas Nationals from Ennis, Texas, by recording a 3.99 to become the first PXM rider to run a three-second, eighth-mile elapsed time at the PDRA mandated bike-and-rider weight of 625 pounds.
"The 3.99 was like winning a championship for me. I've been wanting to do that for so long," said McKinney, the fourth rider to ever pilot a PXM into the threes at any weight. "Being the first to do it at 625 pounds means a lot. Everybody asked me when we were going to do it. It was a huge monkey off my back."
McKinney began the season with three consecutive victories. He felt the fields tighten up as the season wore on.
"At the finals in Virginia there were 11 bikes in the 4.0s. I went 4.08 and I was the No. 7 qualifier," said McKinney, who finished with three runner-ups on the season. "Many guys stepped up. Terry Schweigert finished very strong. I know next year will be tough you can't count anyone out."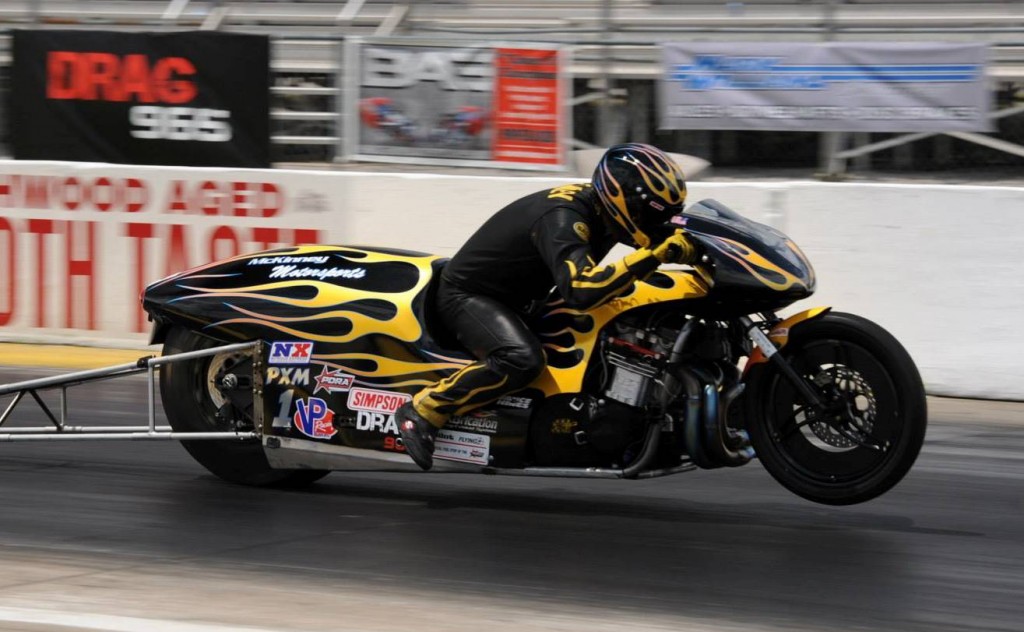 The gains by the competition have inspired McKinney and crew to work even harder over the off-season in preparation of a capturing a fifth straight championship.
"My bike has over 300 passes on it and it may be getting tired. We are looking to upgrade some things," McKinney said. "At the end of the season we made some changes to try to progress and dip into the threes on the regular. The changes put us behind a bit and will require a little more testing. "
The 2015 title was the fifth of McKinney's career, including his AMA Dragbike No. 1 plate. The young and successful rider has been as quick as 6.36 in the quarter-mile.
"I'm really looking forward to running the PDRA again," McKinney said. "The goal is to do some off-season testing and pick up where we left off."
McKinney thanked his entire team and family, McKinney Motorsports, Vance and Hines, Drag 965, Simpson Helmets, Fast By Gast, Schnitz Racing, ProFab, PMFR and McKinney Farms.