The last time Top Fuel Motorcycle legend Larry "Spiderman" McBride was at Route 66 Raceway, the year was 2000 with the AMA Prostar series, and he was embarking on what would become one of the most impressive stretches in motorcycle drag racing history, by dominating the category and the record books for more than two decades.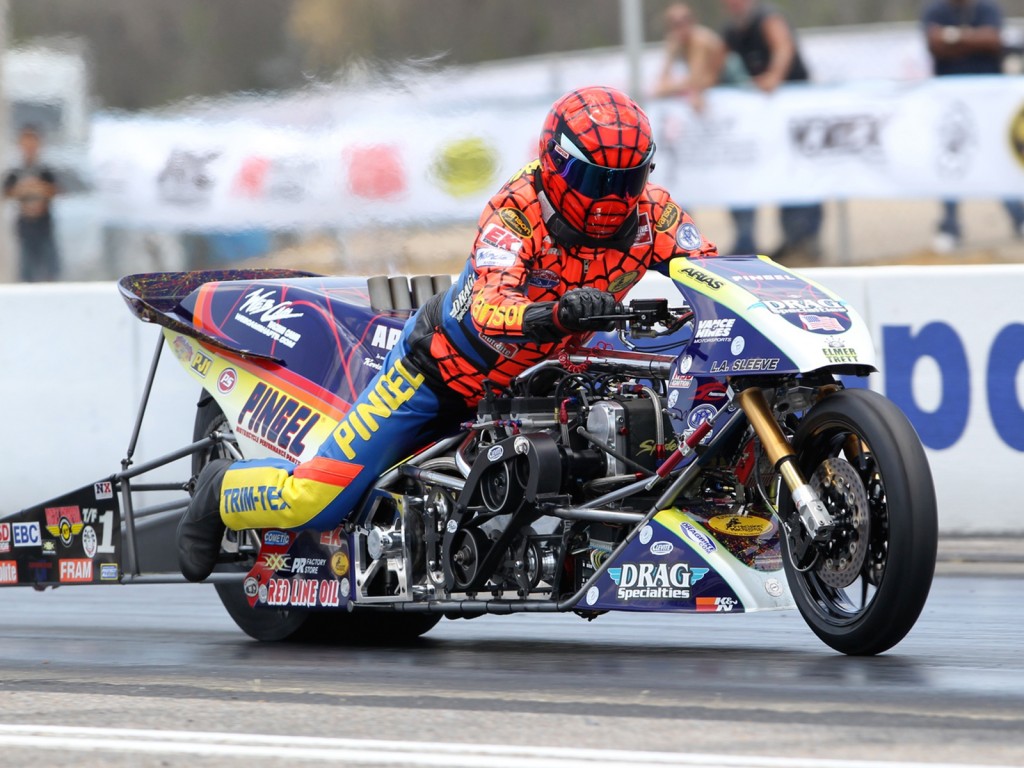 The NHRA Camping World Drag Racing Series returns to Chicago for the first time since 2019 and McBride, along with teammate Dave "Yellow Bullet" Vantine, the second quickest active Top Fuel Motorcycle racer, and the Pro Stock Motorcycle class are poised for an epic motorcycle celebration at this weekend's Gerber Collision & Glass NHRA Route 66 Nationals presented by PEAK Performance at Route 66 Raceway.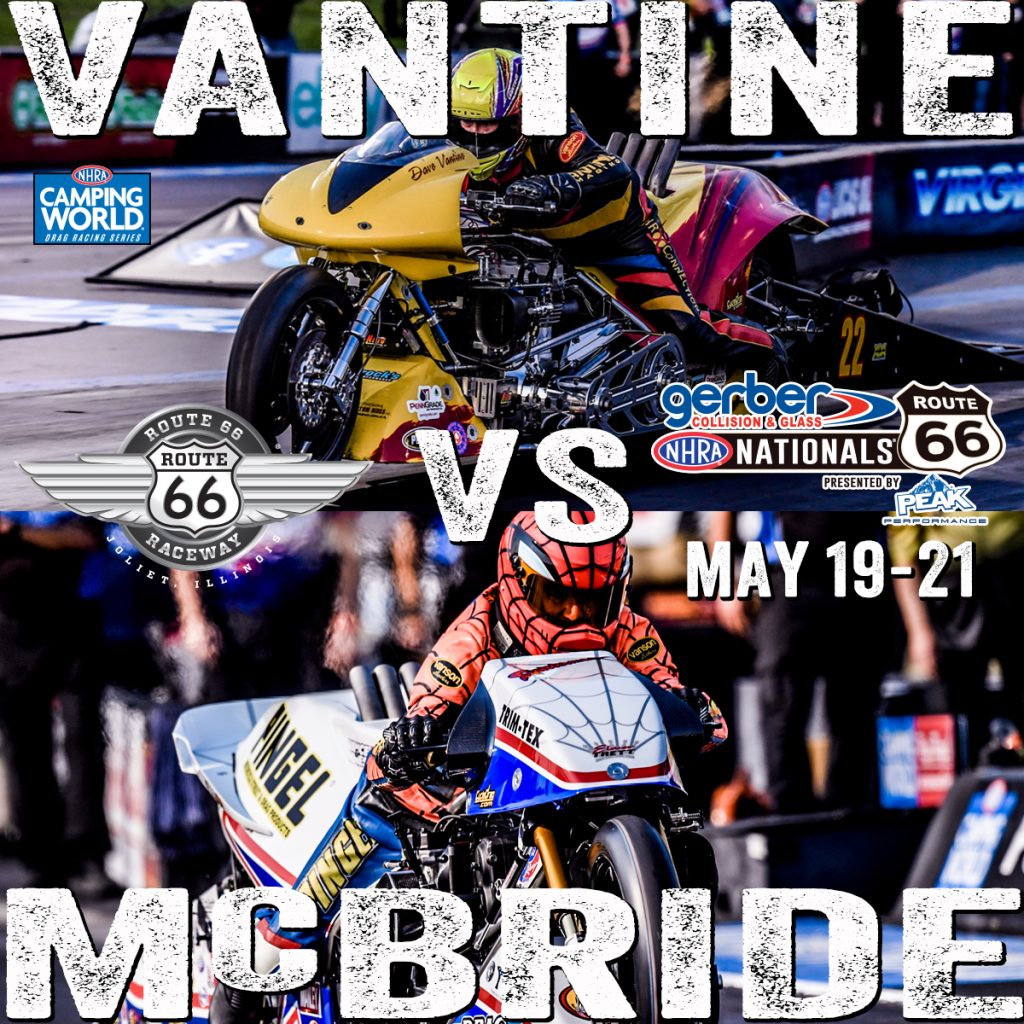 It marks the third time McBride and Vantine have appeared at a NHRA national for a match race showdown, after the two impressed big crowds last season at Virginia Motorsports Park and Maple Grove Raceway.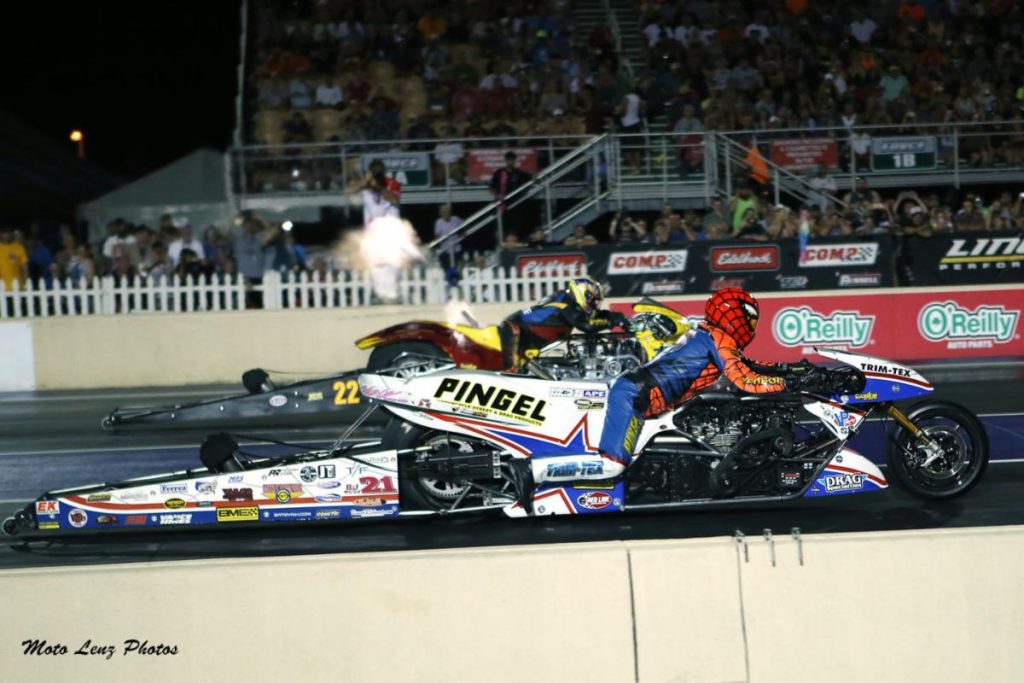 It's been a long off-season for the 21-time champion McBride, who has not appeared in competition since the mid-September tilt with Vantine at Maple Grove. McBride has been busy testing a new build with the returning Jimmy "The Hulk" Brantley.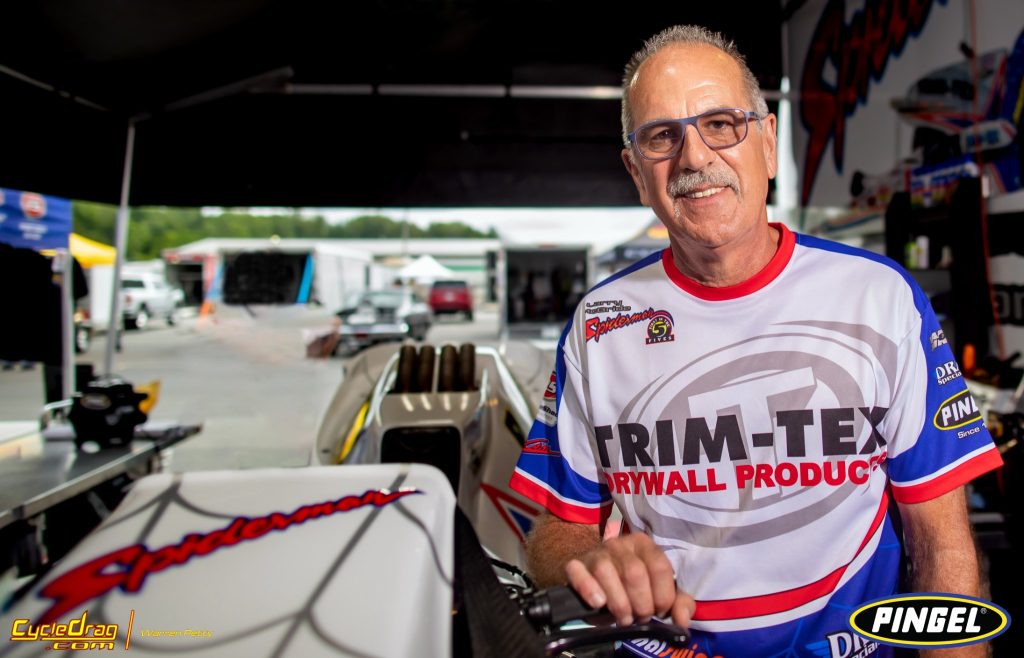 "It's been way too long and I'm beyond excited," McBride said. "It's always a thrill to run in front of the big NHRA crowd."
It's also the hometown race for one of McBride's longtime sponsors Trim-Tex Drywall Products, led by Joe Koenig, who as a team owner won the 2003 NHRA Pro Stock Motorcycle championship with Geno Scali.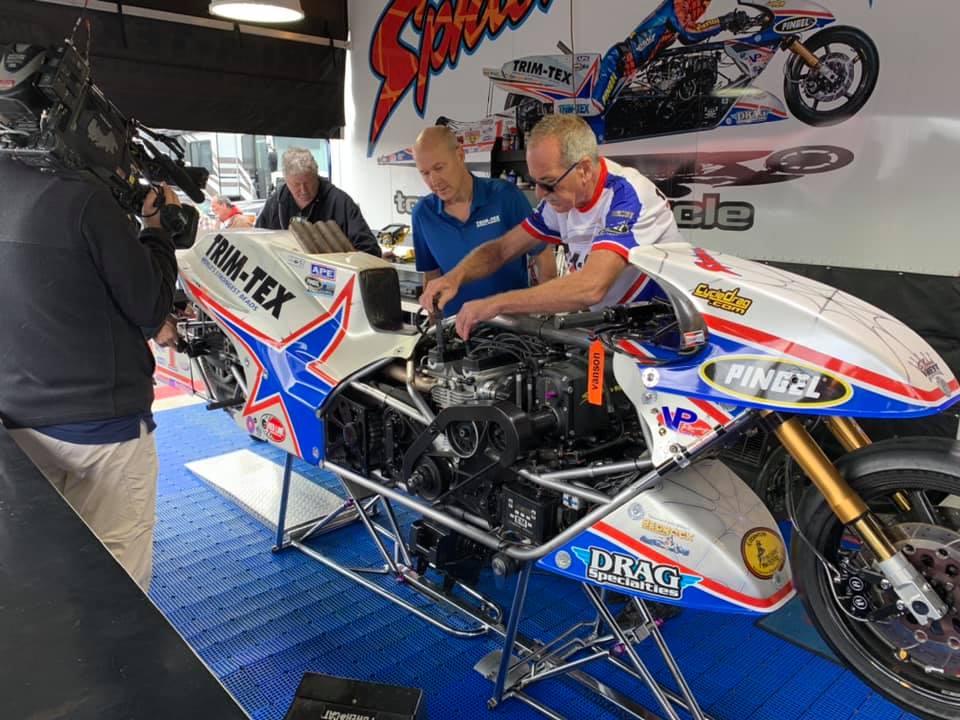 "We have a bunch of Trim-Tex employees coming out to he track on Friday," Koenig said. "We are really thankful and excited for this opportunity."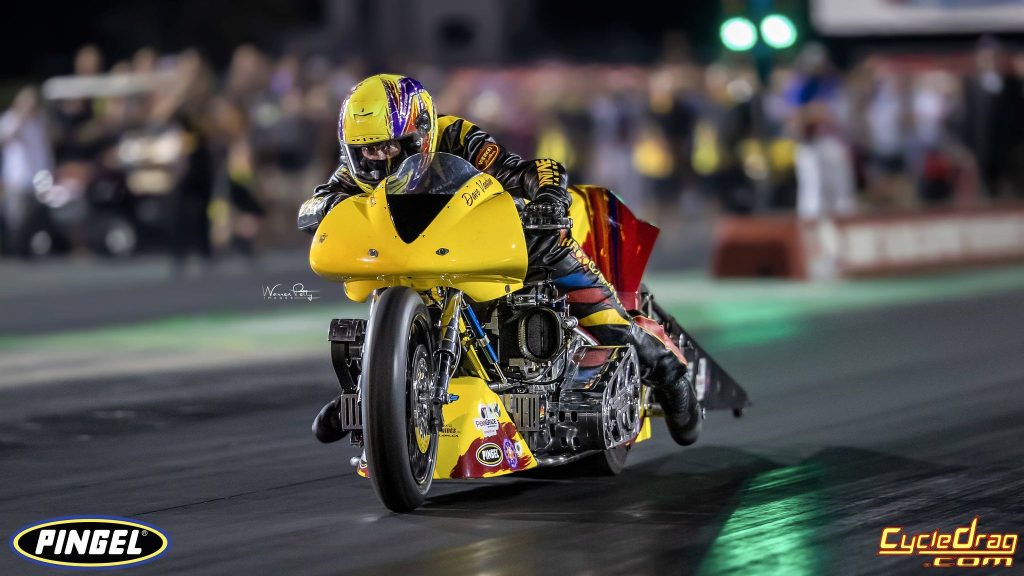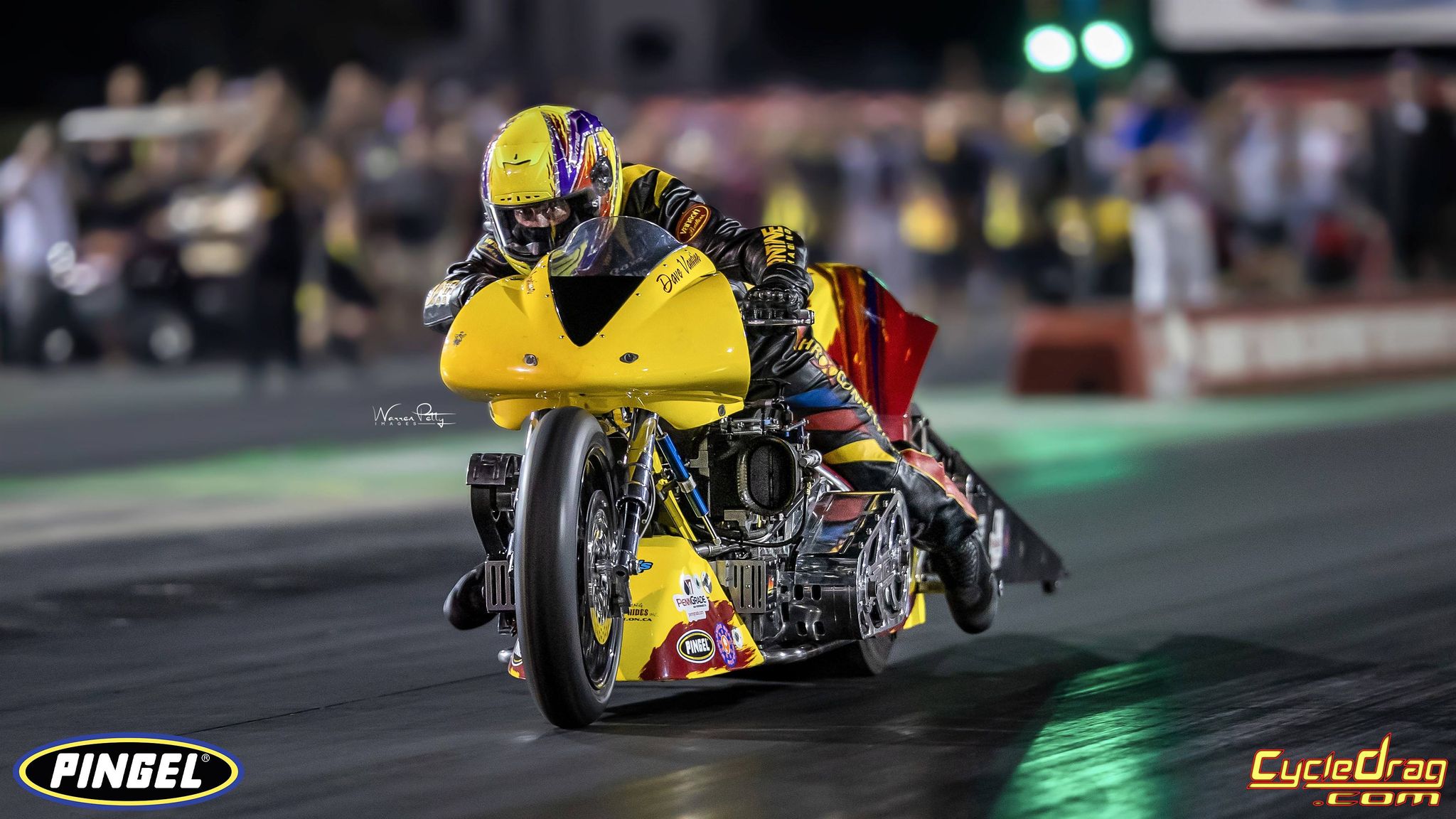 Vantine is equally delighted. The Upstate New York resident was able to get out and test at Maryland International Raceway a few weeks ago and was pleased with the results. Vantine's 5.71 career best ranks as one of the quickest drag bike runs of all-time and the fearless former Pro Mod Bike racer has made it a goal to get into the 5.60-zone.
"There is nothing quite like running in the NHRA," Vantine said. "My entire team has been looking forward to this."
Vanitne is also one of the fastest men on the planet with a career best speed of 257 mph. A new career mark would make what has been a great year even sweeter for Vantine, who joined McBride in the Daytona 200 Hall of Fame with his induction this past March at Bike Week.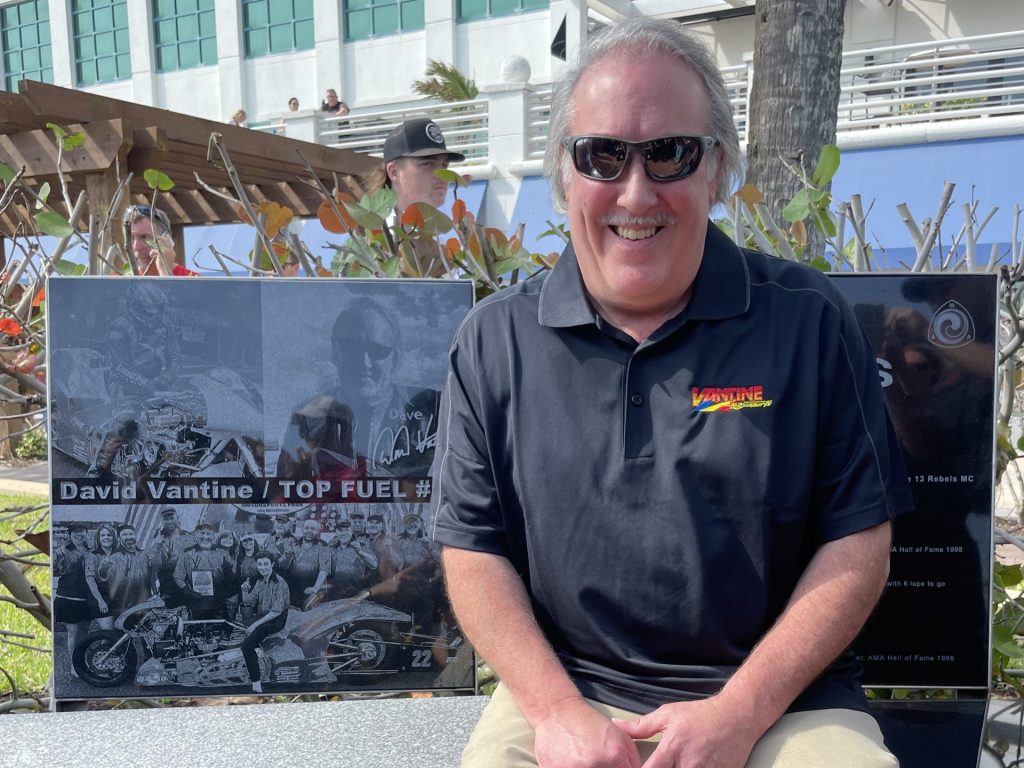 The tentative run schedule for McBride and Vantine is 4:15 pm Friday, 12:30pm and 4:15pm on Saturday, and 3:10pm on Sunday, with a special Q&A session at the Nitro Mall on Saturday Morning at 10am.
Motorcycle fans will have plenty of storylines and fast-paced action to enjoy in the Pro Stock Motorcycle class as well.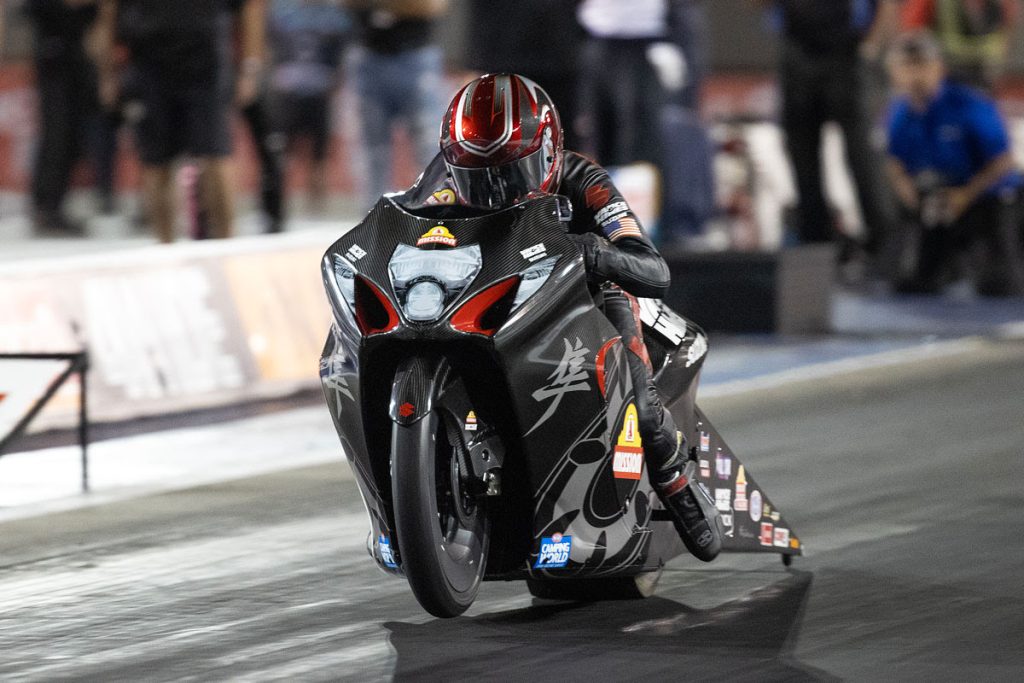 Gaige Herrera has won both races in Pro Stock Motorcycle, but other top names include Eddie Krawiec, defending champ Matt Smith, Angie Smith and Jerry Savoie. Herrera will race Jianna Evaristo in the Mission #2Fast2Tasty NHRA Challenge, with A. Smith and Chase Van Sant meeting in the other matchup.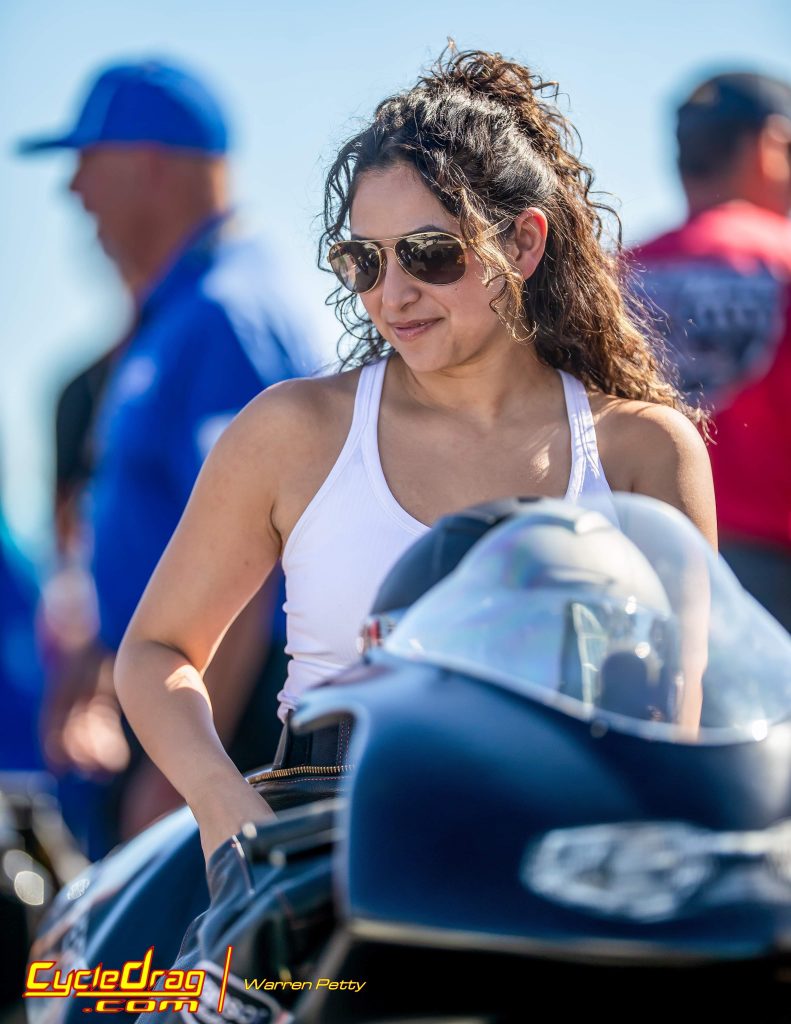 The Gerber Collision & Glass Route 66 NHRA Nationals presented by PEAK Performance will also feature competition in the NHRA Lucas Oil Drag Racing Series. The FuelTech NHRA Pro Mod Drag Racing Series presented by Type A Motorsports and Flexjet NHRA Factory Stock Showdown will be in action during the weekend, as well as Mountain Motor Pro Stock and Top Fuel Motorcycle. Fans can also look forward to watching the "Hot Blade" Jet Dragster exhibition with Al Z, and the "Walking Tall" PT Cruiser driven by "Nitromike" Kunz.
Fans will also be invited all weekend long to the Nitro Alley Stage, which will help create a festive atmosphere leading into the nitro pits. The Nitro Alley Stage will be the main entertainment hub in the pits when the Camping World Drag Racing Series competitors are not on the track, hosting Nitro School, meet and greets, music and much more.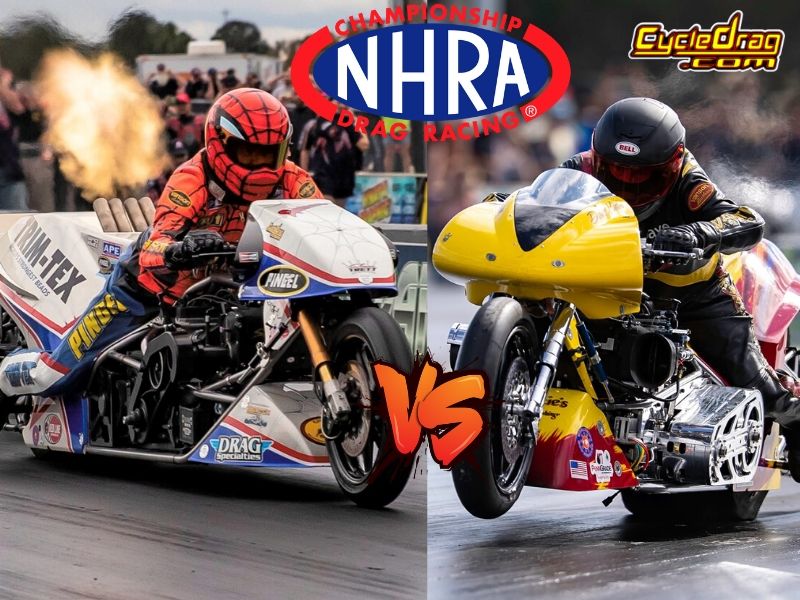 Race fans at Route 66 Raceway can enjoy the special pre-race ceremonies that introduce and celebrate each of the drivers racing for the prestigious Wally on Sunday and includes the fan favorite SealMaster Track Walk. The final can't-miss experience of any NHRA event is the winner's circle celebration on Sunday after racing concludes, where fans are invited to congratulate the event winners.
As always, fans also get an exclusive pit pass to the most powerful and sensory-filled motorsports attraction on the planet in Chicago. This opportunity gives fans a unique chance to see teams in action and service their hot rods between rounds, get autographs from their favorite NHRA drivers, and more. Fans can also visit NHRA's popular Nitro Alley and Manufacturers Midway, where sponsors and race vendors create an exciting atmosphere that includes interactive displays, simulated competitions, merchandise, food, and fun for the entire family.
Qualifying opens on Friday, May 19 at 5 p.m. CT, leading into qualifying at 1 and 4:30 p.m. on Saturday, May 20. Eliminations begin at 11 a.m. CT on Sunday, May 21. The opening round of the NHRA Pro Stock All-Star Callout takes place at 1 p.m. CT on Saturday, followed by the semifinals at 3:15 p.m. and the final round at 4:55 p.m. CT.
There are more videos on the Cycledrag Youtube channel (please subscribe here) and the Cycledrag Facebook page (Please like here) and more will be coming soon. Check back daily.