Lectron Fuel Systems has introduced their EFI Lectrons "Injectrons" Throttle Bodies.
Available in your choice of size from 44mm to 52mm to fit the needs of your engine.  Now you can ensure your large displacement engine isn't restricted by a stock or modified throttle body.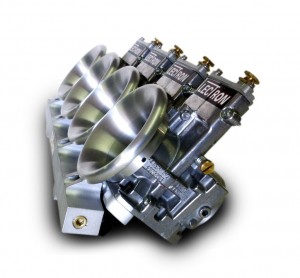 Used on the record setting HTP Performance Pro Mod ridden by Ryan Schnitz
Included is your choice of 4 matched Bosch 525cc, 725cc, 1000cc or 2000cc injectors fitted to a billet aluminum fuel rail.
Throttle, Cable and TPS sensor are all included in this complete kit.
Currently available for:
Suzuki GSX1300R Hayabusa 99-07
Suzuki GSX1300R Hayabusa 08-13
Suzuki GSXR1000 05-06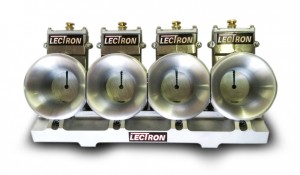 Suzuki GSXR1000 07-08
Introductory Price of $3499.95
Link to products – http://store.schnitzracing.com/search.php?search_query=Injectron&x=0&y=0
VIA WEB
VIA PHONE
From US and Canada: 260-728-9457
From all other countries: (International Access Code 011) + 260-728-9457
VIA FAX
From US and Canada: 260-728-2021
From all other countries: (International Access Code 011) + 260-728-2021
VIA MAIL OR IN PERSON
Schnitz Racing
222 N 3rd St
Decatur, Indiana 46733
USA