Love for fast motorcycles is like a universal language. No matter where one goes it seems it's always possible to find the fraternity of two-wheel enthusiasts, who must always welcome any other "motorhead." Here talented two-stroke racer Garrett Wood gives us a look at drag bike racing south of the border.
One of the many things that I love about our sport of drag bike racing is that it doesn't
matter if you live north, south, east, or west because we all share the same passion of
going quick on two wheels. We are one big world-wide family and that was proven to me
once again when I attended the DIPSA Motorsports Nationals in Monterrey, Mexico this
past June 25/26th.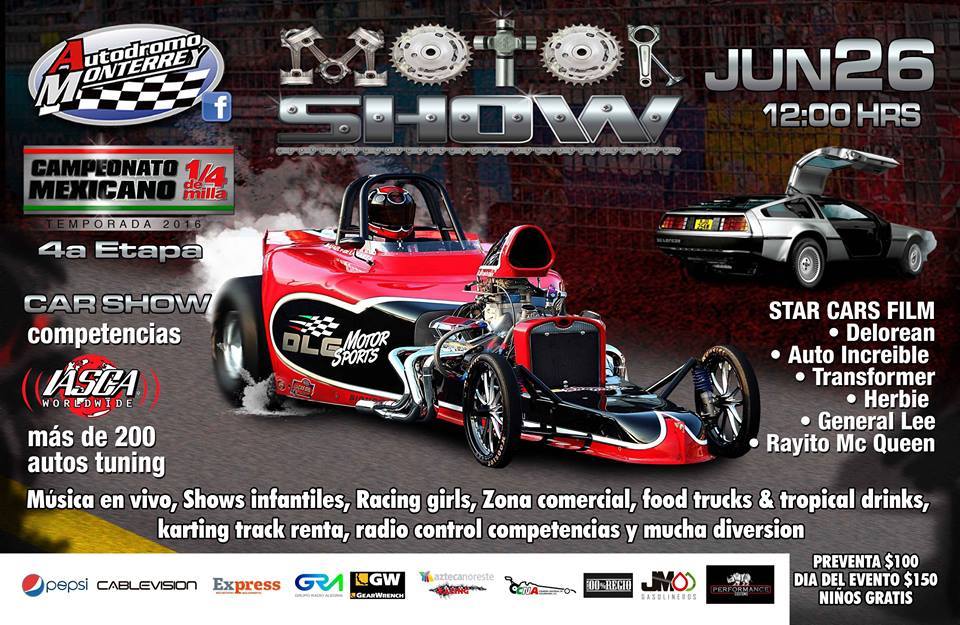 I retired in 2015 and now spend most of the year in Mexico, close by Lake Chapala,
which is just over the mountain and a bit south of the big city of Guadalajara. National
Geographic once reported that Lake Chapala had the 2nd best climate in the world.
Well, I don't know where location No. 1 is but the weather here is simply outstanding
almost year around.
The National Championship races in Mexico are held primarily at the Autodromo
Monterrey and Autodromo Guadalajara. Both tracks have a rich history of hosting the
fastest racers from across the country.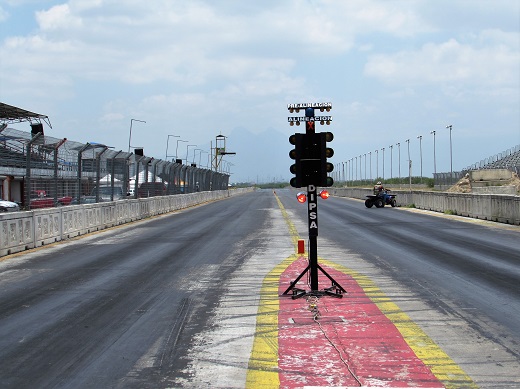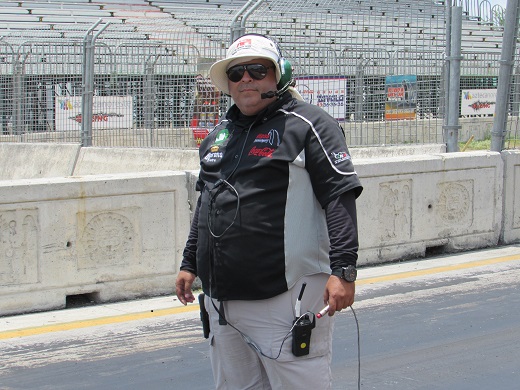 Drag bikes here in Mexico run the Pro-ET
style of racing which of course allows
everyone to enter and race regardless of
machine modifications or budgets.
The four-wheel classes are packed with
hundreds of classic muscle cars, dragsters,
and cool looking altereds.
The 2016 season consists of an eight-event series with points totaling up towards end of
year championship awards. This race in Monterrey was 4th in the series. There are also
north and south divisional races with points and championship awards.
I arrived at the track Saturday morning and
started my search for the two-wheelers. It didn't take
long before I found myself meeting each of the
bike teams and being embraced with a big, warm
welcome by everyone I met. Many were already
friends via Facebook making the meeting in
person even better.
So, I settled in with the Pro-Bike family as we
raced, consumed some great food and
beverages, and laughed so hard my sides ached.
Saturday started off with a test pass and then
elimination rounds to complete an unfinished
race last month that was cut short.
Weather was partly sunny and temperatures in the 80's Fahrenheit.
After a few rounds and the clearing of tire smoke it was Juan Jimenez coming out with
the win on his nicely prepared Suzuki Hayabusa.
We then continued with qualifying passes for Sunday's race, with best reaction time
earning both No. 1 qualifier points and lane choice. Once again, after rounds were made, it
was Juan Jimenez proving he had brought his "A" game to the track that weekend, with
a winning .015 launch.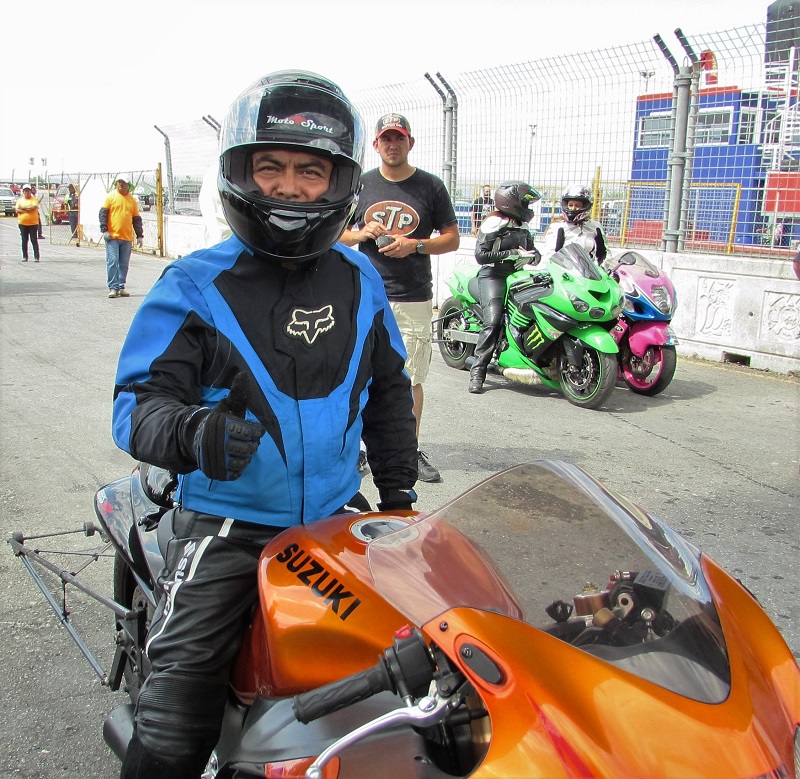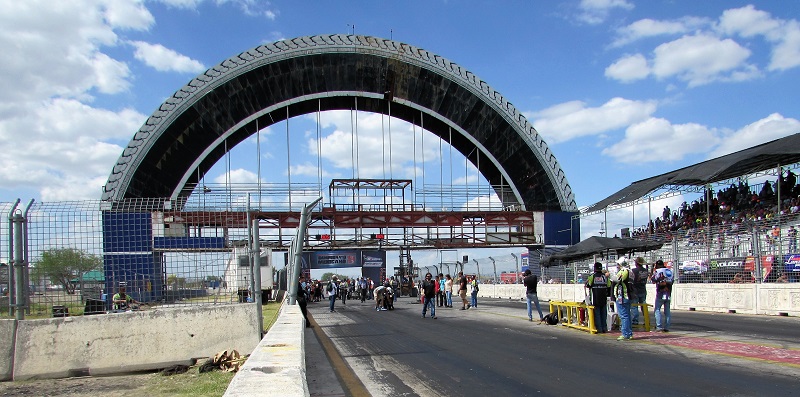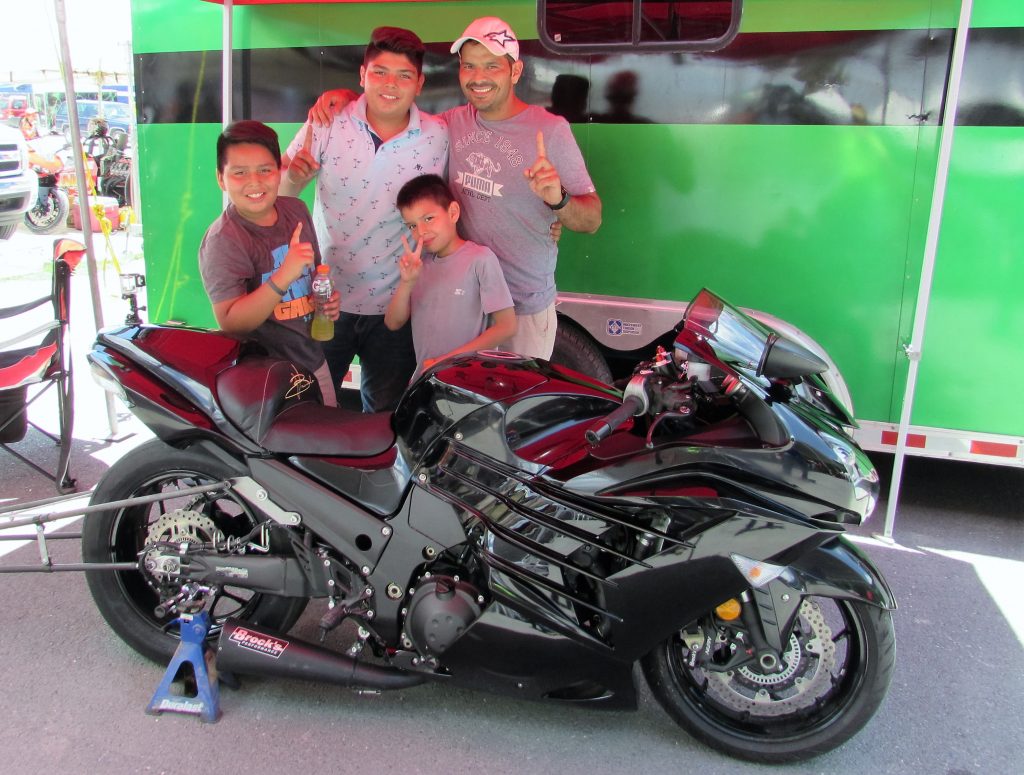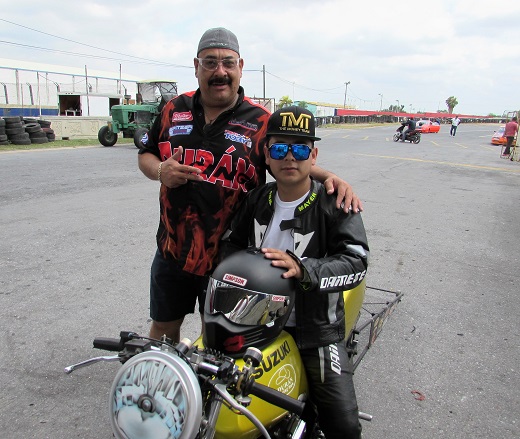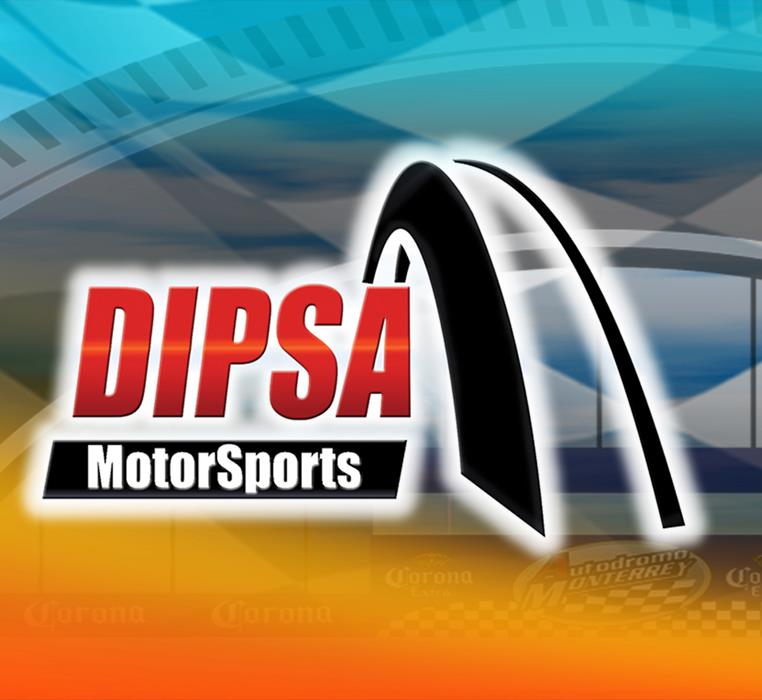 Sunday's Eliminations were
held under a beautiful blue
Monterrey sky and with no
rain in sight.
After one test
pass we started making rounds
in front of the packed
grandstands. The bikes put on a
great show, pass after pass, and
are a favorite among the
spectators.
Semi final match-ups came
down to four veteran riders,
pairing Brenda Villarreal with
Marcos Bejarano, leaving Cesar Ramirez to battle Juan Jimenez. Marcos left first but
went red on the tree, which turned on the win light for Brenda. Juan continued his march to the finals with a win at the stripe, taking out Cesar.
Final round pairing was to be a classic battle between the two leading brands of sportbikes,
with multi-time National Champion Brenda Villarreal on her new Kawasaki ZX14
and the red hot Juan Jimenez on his quick Suzuki Hayabusa. The two bikes were pretty
closely matched and the dial-ins were within a tenth of each other. Juan left first but
Brenda had the quicker reaction time and pull out a lead, with Juan tucked in and
chasing. At the stripe it was a double breakout with the win going to Juan Jimenez.
At the conclusion of the race day, the award presentations were made and everyone
continued the celebration for a safe day of competition.
I hope to be able to bring future updates of the National Pro-Bike drag racing series here
in Mexico. In the meantime, here are some photos and a bit of info on the pilots that I
met at this Monterrey race. I send my thank you to each for the warm welcome. Gran
abrazo a todos. Viva Mexico !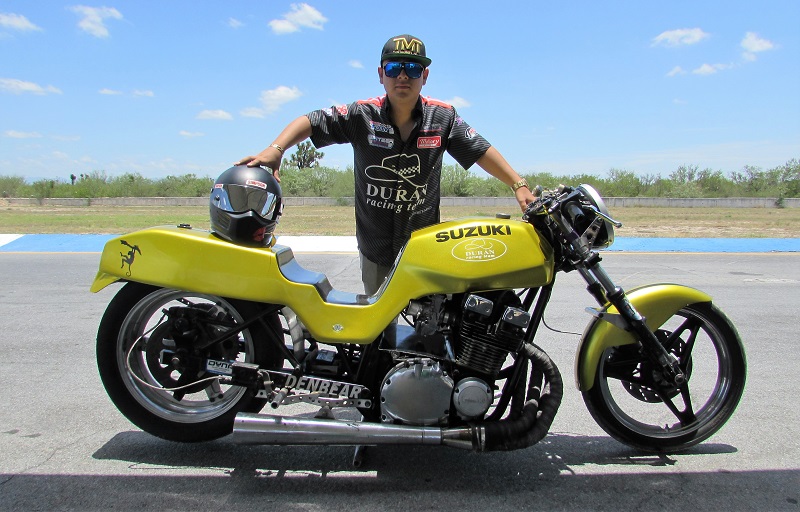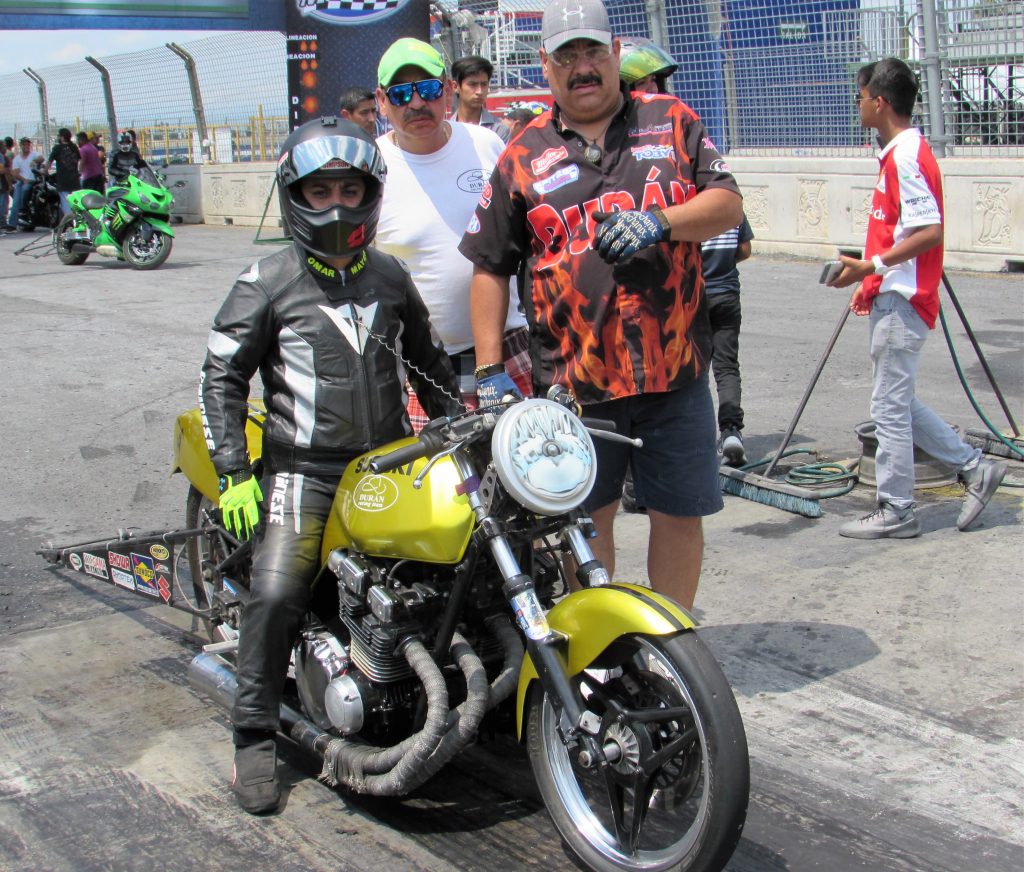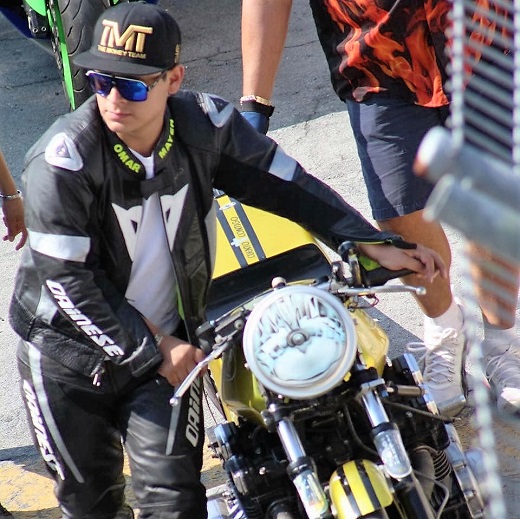 Omar Mayen, from Mexico City, Mexico is the current ProBike National
Champion having won the title in 2015. Omar and his dad are members of the
Duran Racing Team. He pilots an old school Suzuki GS.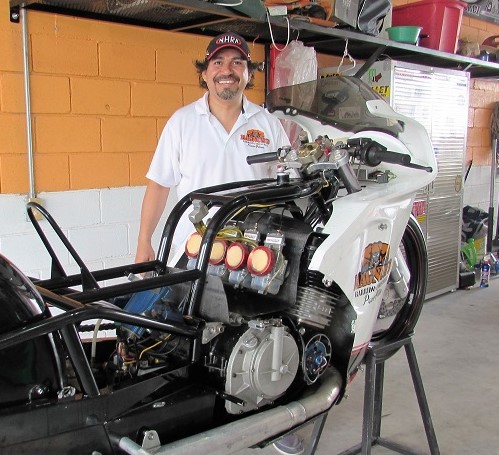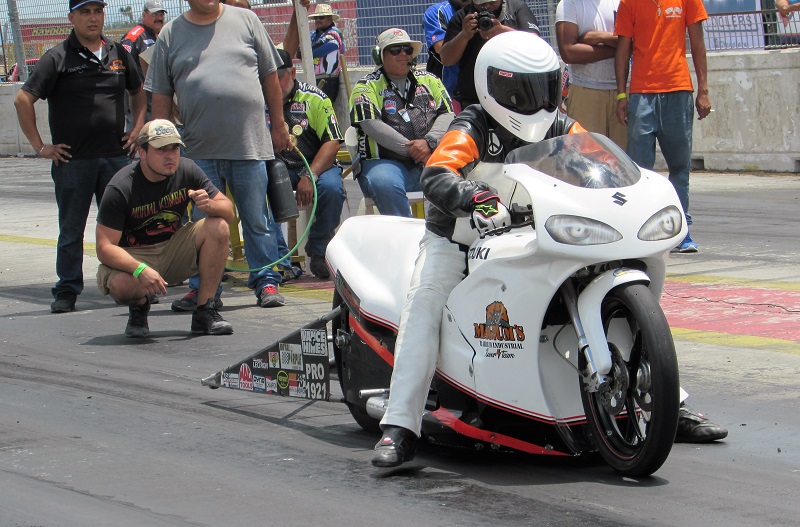 Francisco Villarreal, from Monterrey, Nuevo León is a veteran pilot with 5
National Championships to his credit. He pilots a Suzuki GS, with Vance& Hines
prepared 1500cc motor and a Trac Dynamics chassis.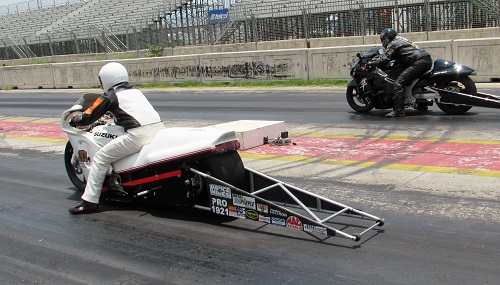 Francisco is currently 2nd in
the 2016 points chase. (As of event 4A). His personal best ET is 7.85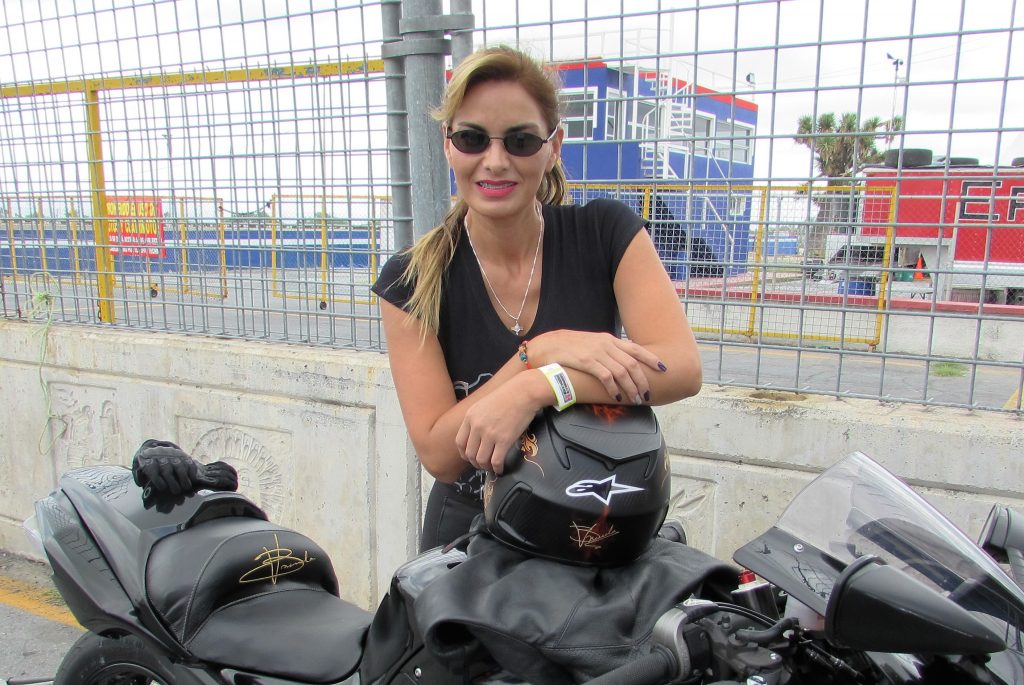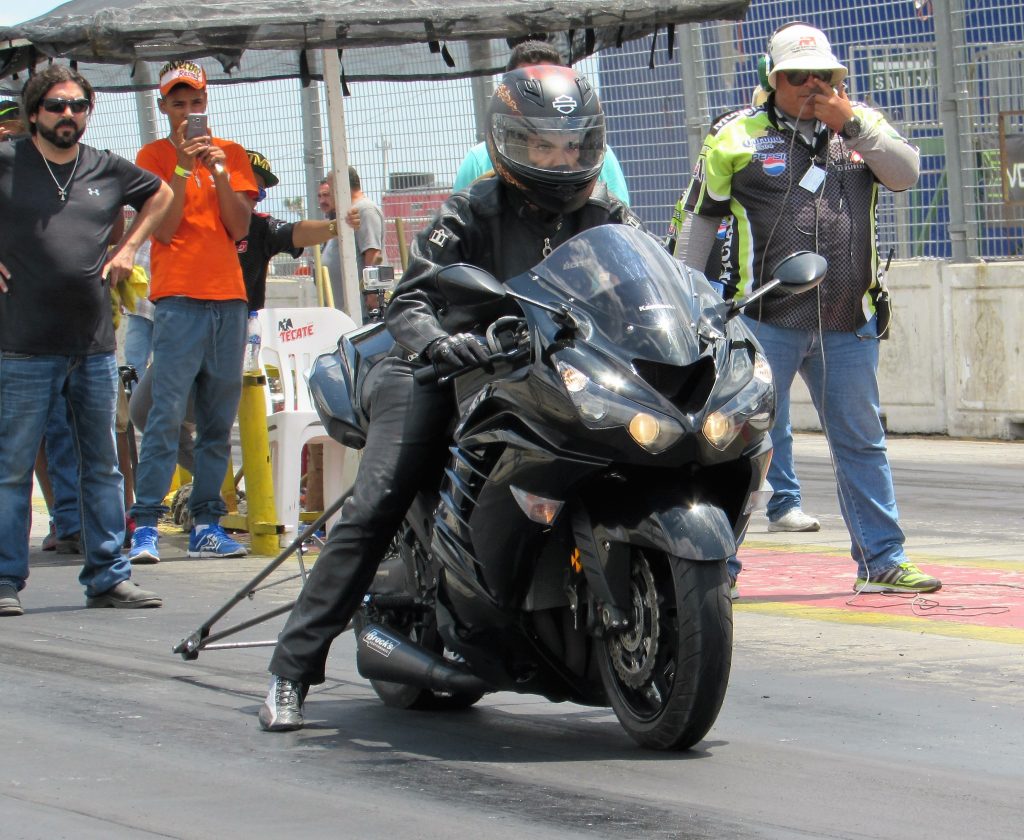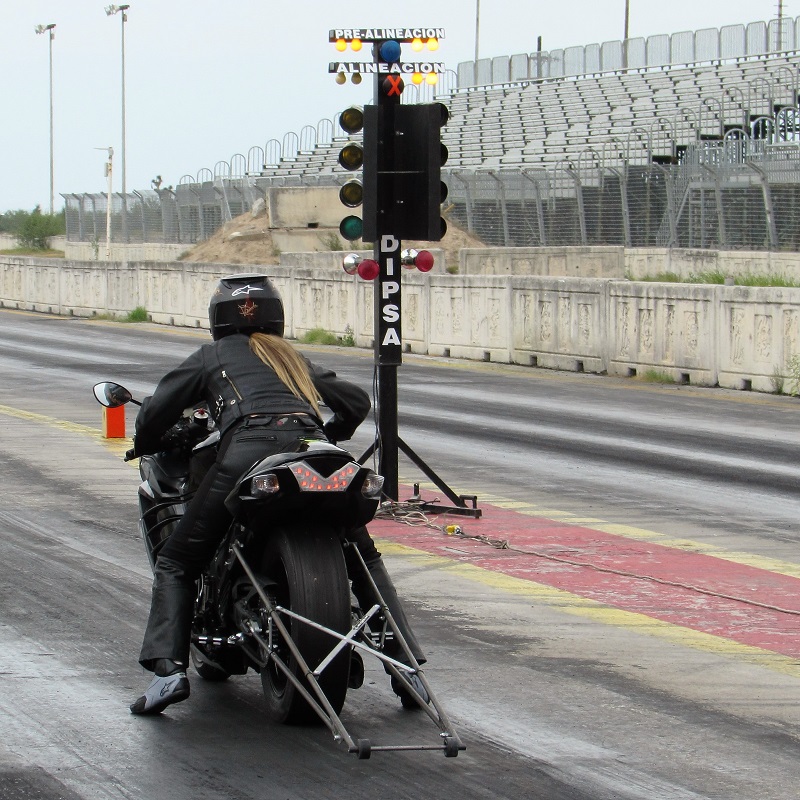 Brenda Villarreal is from Monterrey, Nuevo León and is the first woman to win
the ProBike National Championship here in Mexico. She started racing in 1999 and
is a 3 time National Champion with several Divisional Championships to her credit
as well. Brenda is a big fan of the Kawasaki brand and pilots a 2012 ZX14R.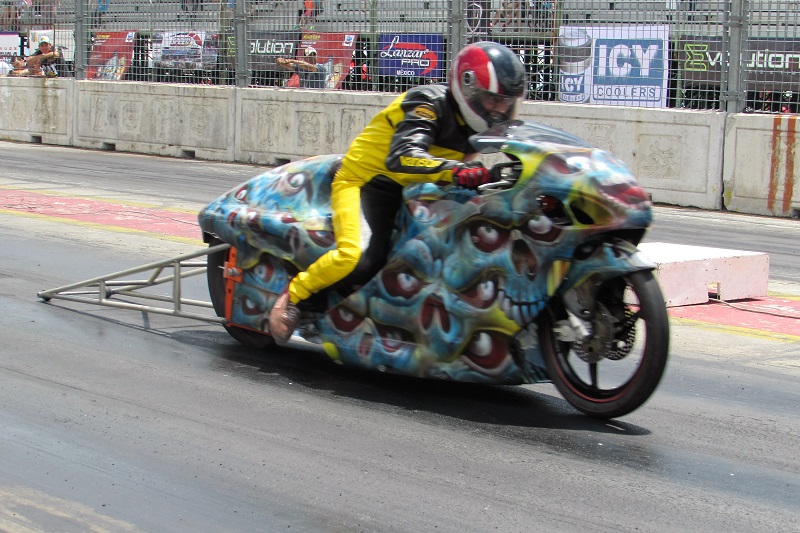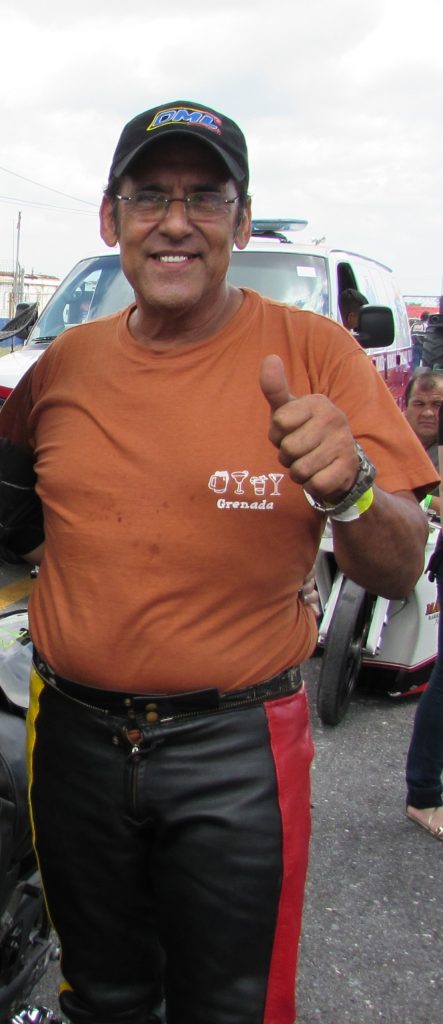 Jaime Rodriguez, lives in Pharr, TX and is one of the
pioneers in the drag bike racing scene here in Mexico.
He has earned 6 National Championships along with
3 divisional titles. In addition to being a veteran pilot
he is also an ace tuner having built a number winning
machines.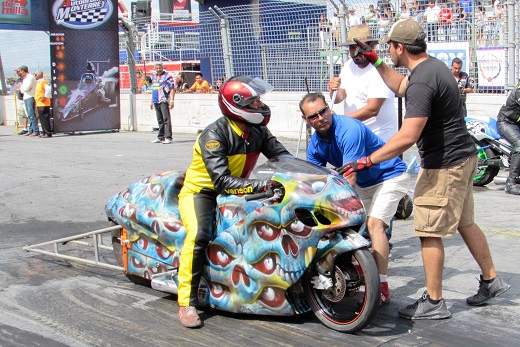 Valeria Lopez is from Monterrey, Nuevo León and
is the pilot of this quick 2013 Suzuki Hayabusa.
She is in her 2nd year of competition in Pro-Bike and
team-mates with Juan Jimenez.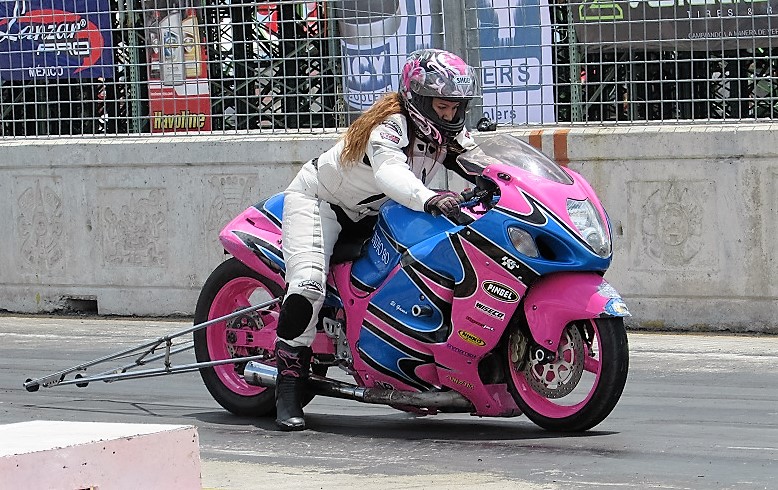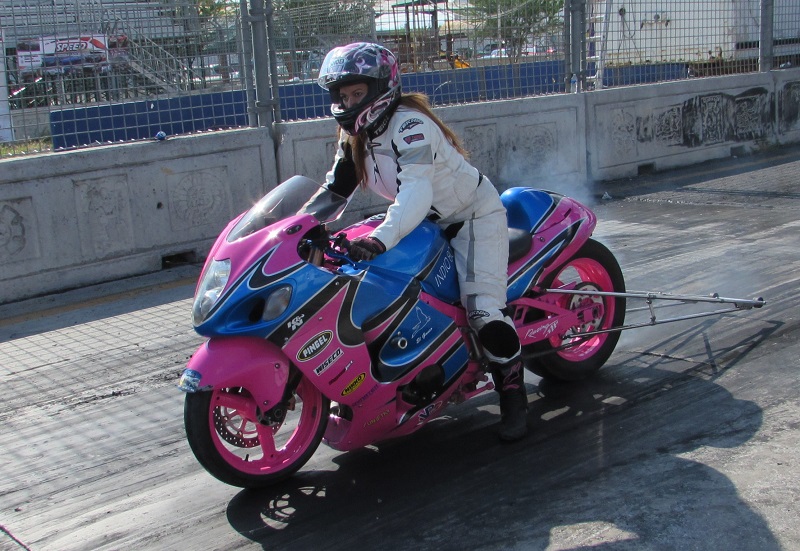 Artur Coronado Diaz is from, Monterrey, Nuevo León. He has been racing for 22
years and is currently 3rd in the 2016 points chase. (As of event 4A). He is driving a
2008 Kawasaki ZX14 this season.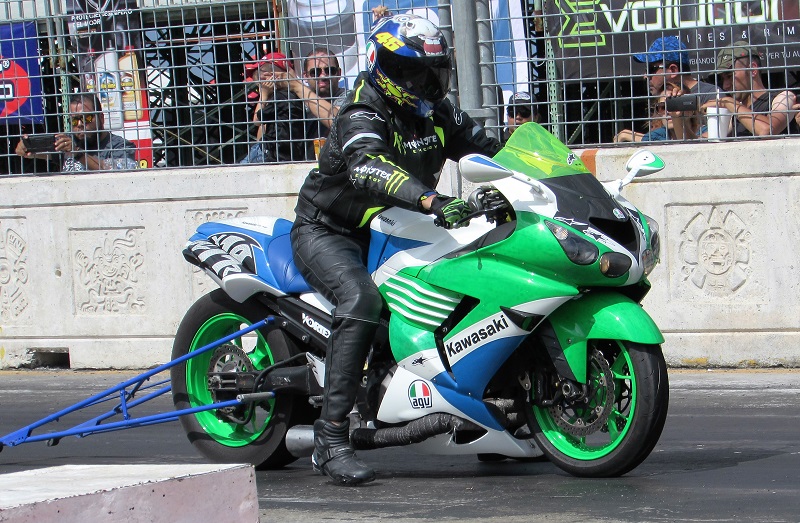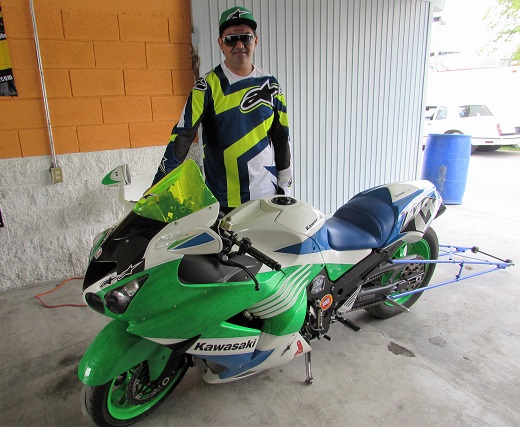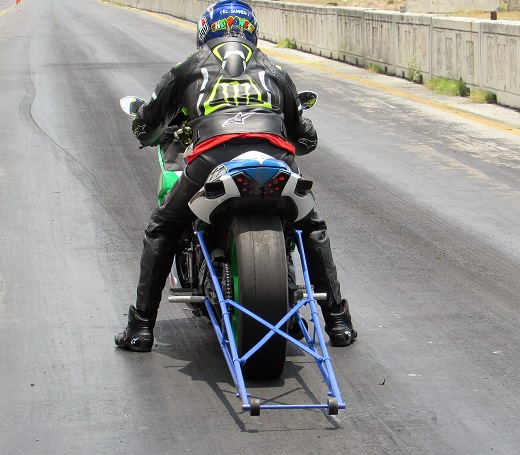 Marcos Bejarano, from Mexico City, Mexico started racing in 1990. He is both a
Divisional and National Champion. Marcos earned a Wally in 2004 while
competing in S/C at The Strip at LVMS. He pilots a 2010 Kawasaki ZX14 and is a
member of the Duran Racing Team.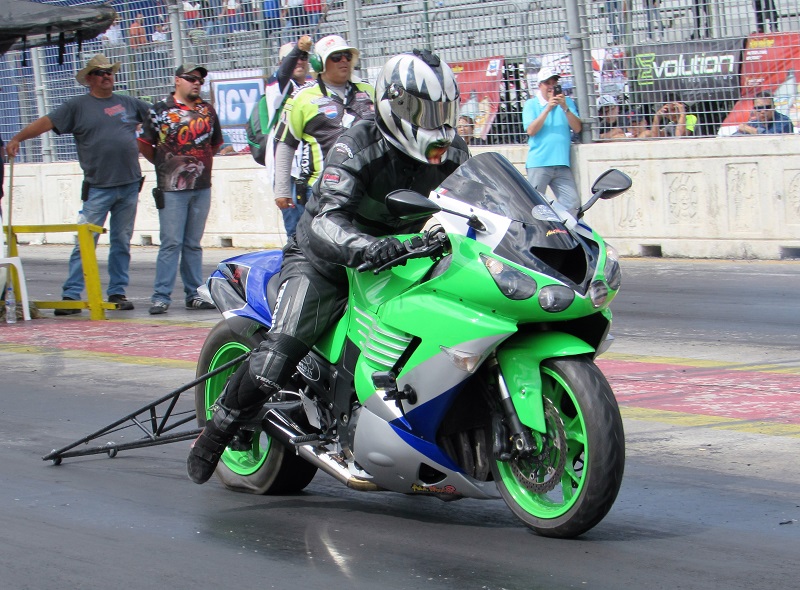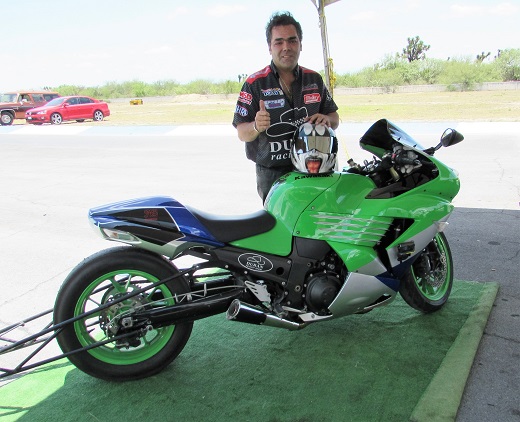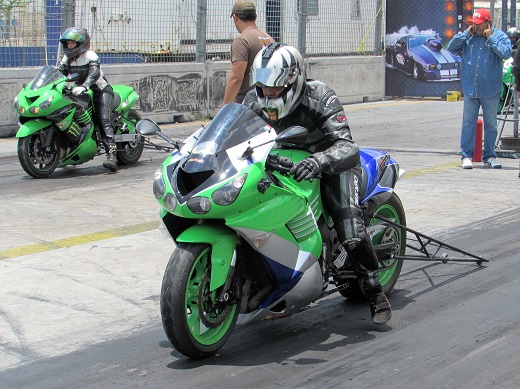 Juan Jimenez is currently #1 in the 2016 points chase to the championship. (As of
event 4A) He is racing a 2008 Suzuki Hayabusa loaded up with performance parts
from MTC, Pingel, MSD, and Vance & Hines.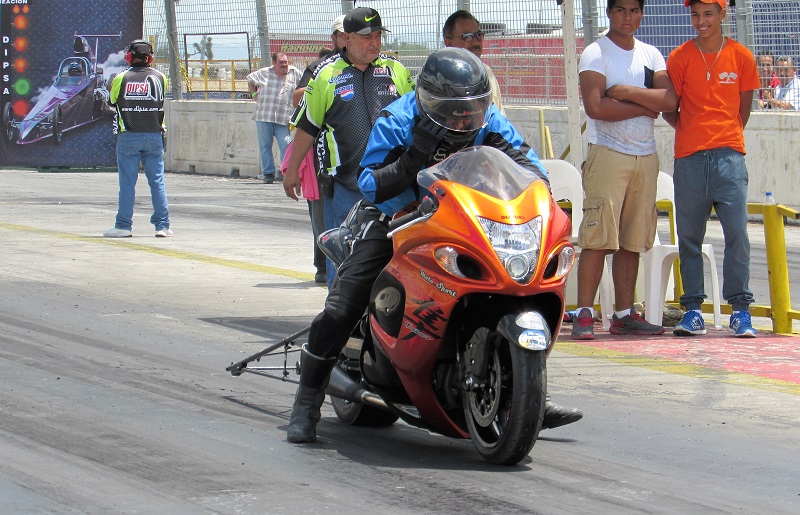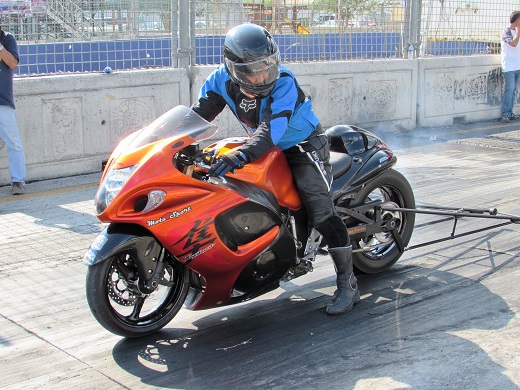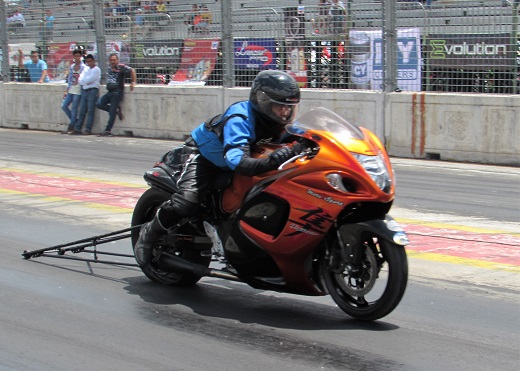 Augusto Torres, from Monterrey, Nuevo León started racing in the DIPSA
Championship 2 years ago and has one event win under his belt so far. He pilots an
old school 1360cc Suzuki GS.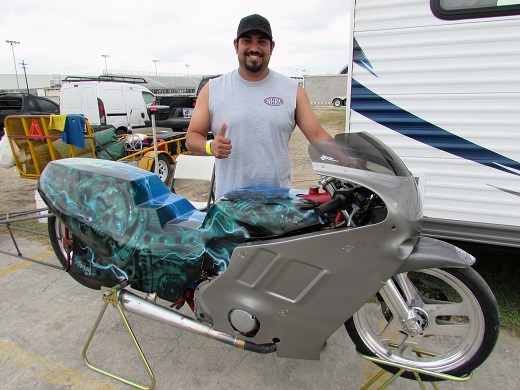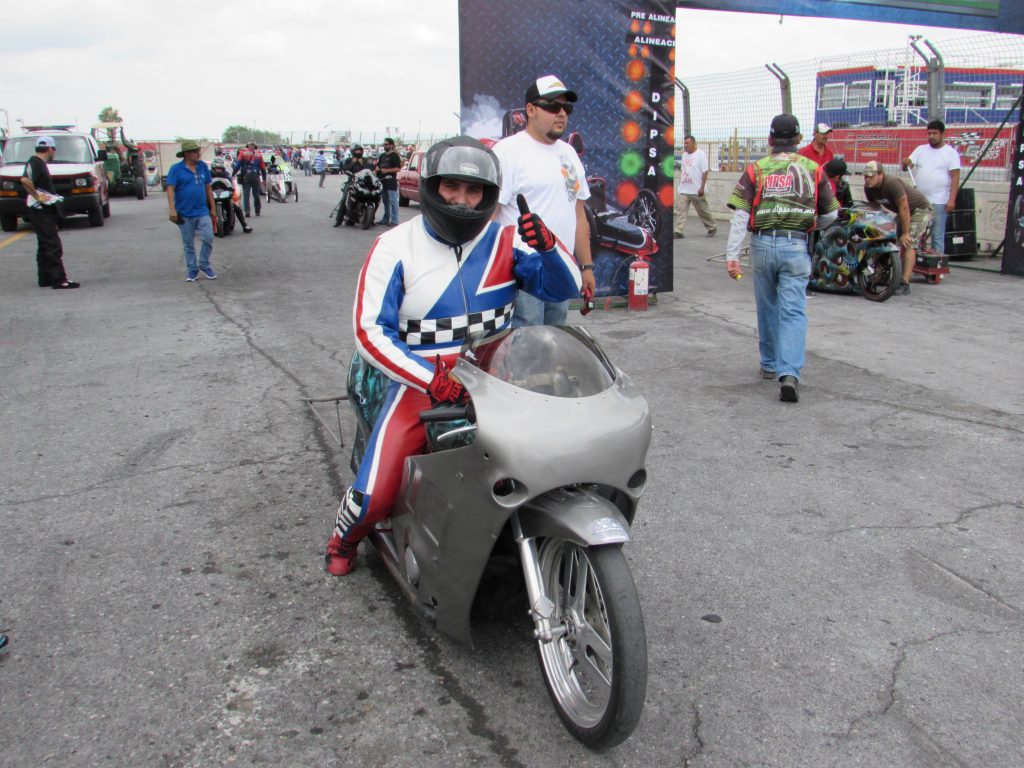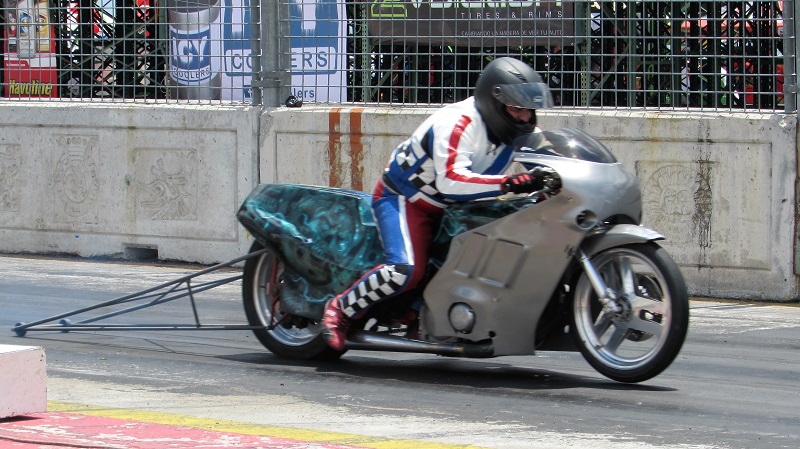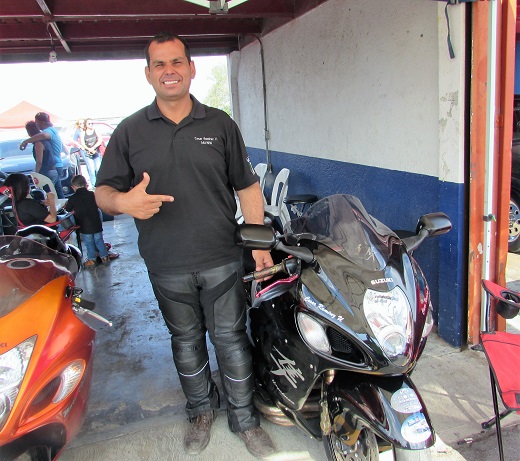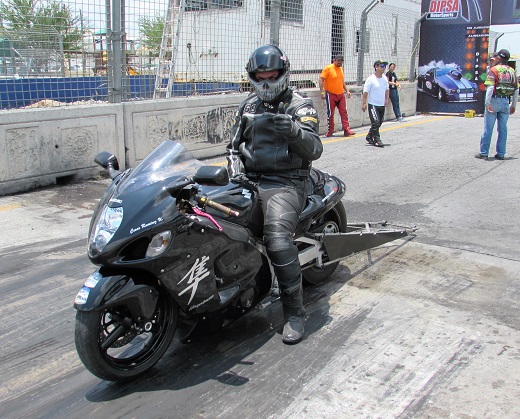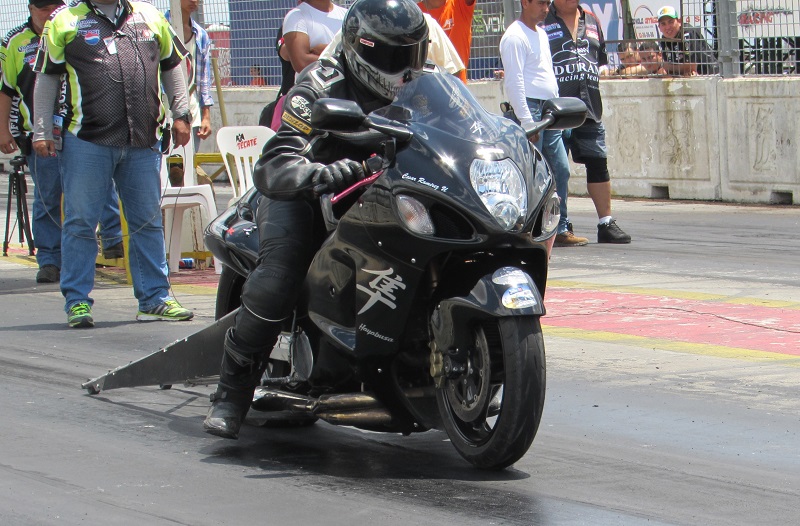 Cesar Ramirez is from Monterrey, Nuevo León and is competing in his 2nd year of
the pro-bike national series. In 2015 he was presented with "Rookie of the year"
honors. This year Cesar has achieved runner up at an earlier national race this
past March in Monterrey. He pilots this quick Suzuki Hayabusa.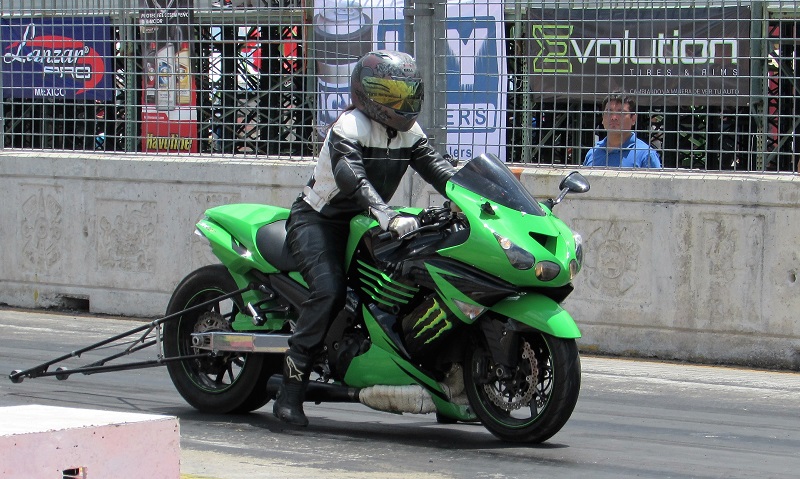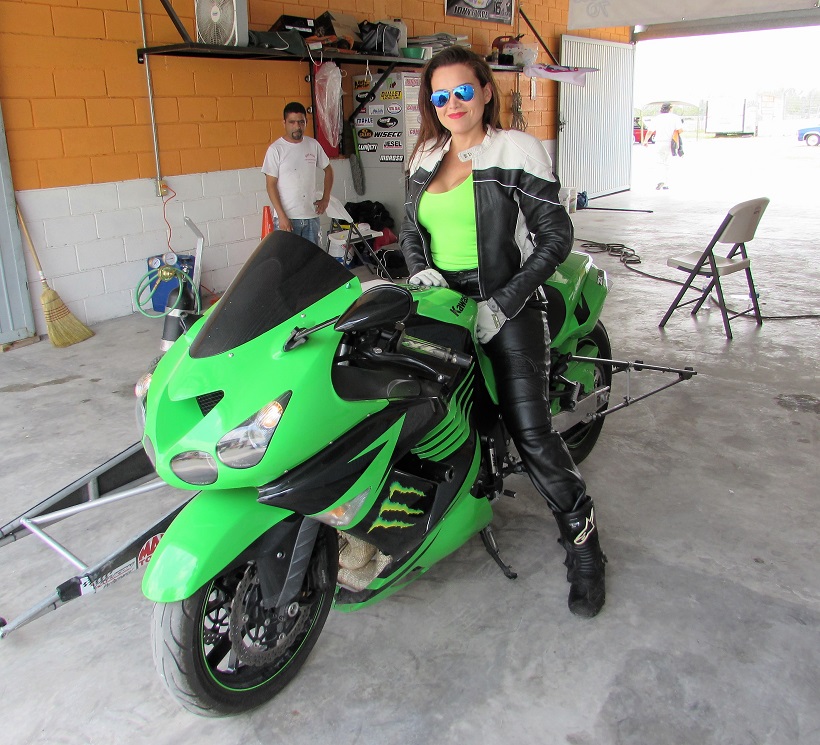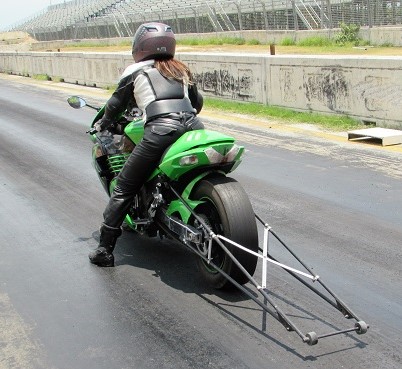 Sisela Medina, from Monterrey, Nuevo León is competing in her first year of drag
racing competition on a Monster Edition 2009 Kawasaki ZX14. Sisela also rides
long distance touring and attends many rallies on her 2003 Honda Shadow Sabre
and Harley Davidson Road King.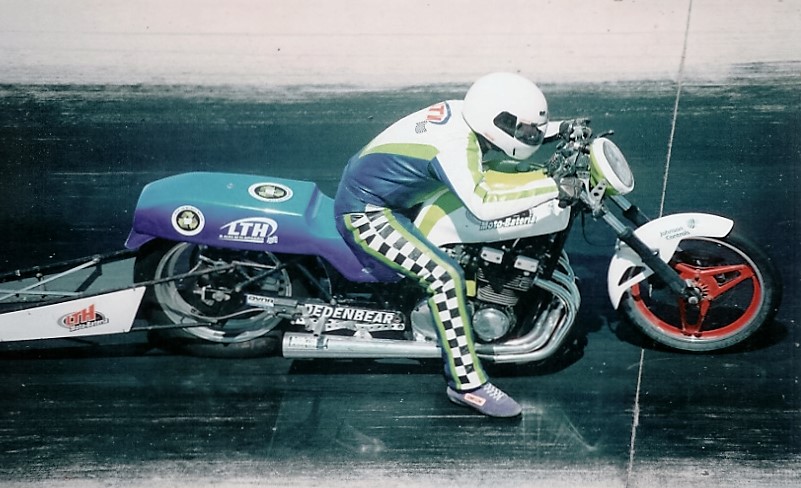 Jaime Rodriguez Jr., lives in Pharr, TX and has earned 2 National Championships
along with 3 northern divisional titles. He started racing in the DIPSA national
series in 2005 where he was awarded "Rookie of the Year". Jaime is completing a
new machine and his goal is the 7 second zone.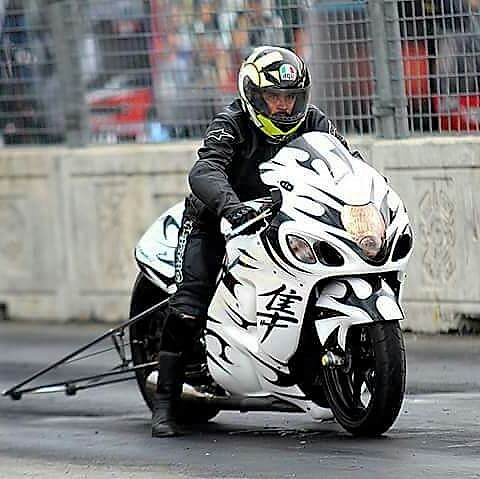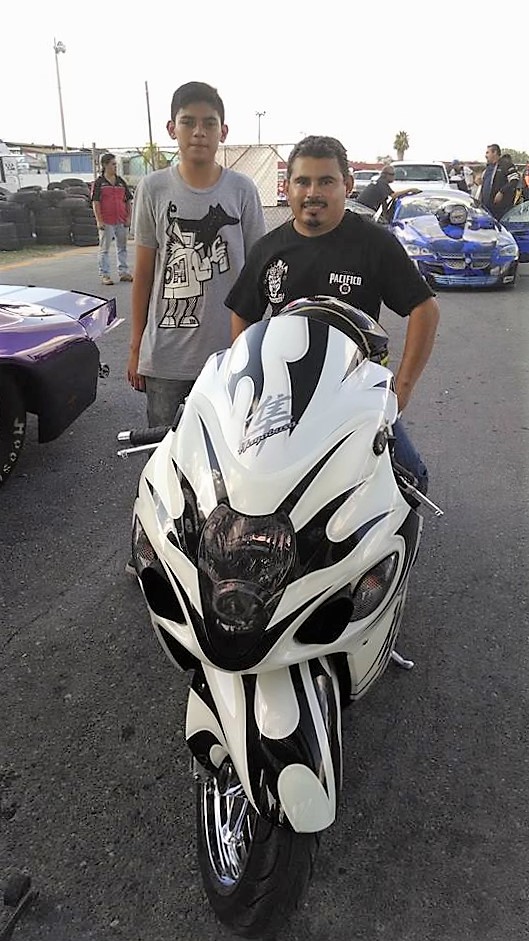 Gabriel Vela, has been racing in the DIPSA Pro-Bike series for 2 years. He has earned one event win and one runner up award. He pilots this beautifully prepared Suzuki Hayabusa.
About the author Garrett Wood –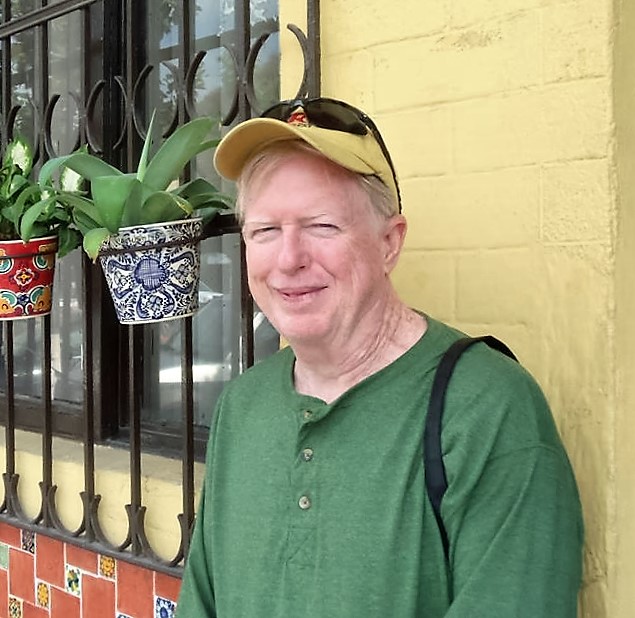 Garrett Wood, 61, grew up in Maitland, FL and is a retired Radio/TV broadcast engineer. These days he enjoys traveling and meeting people from all over the world. He is a national record holder in the Super Eliminator DD/M-HH class and has a great passion for all 2 strokes race bikes.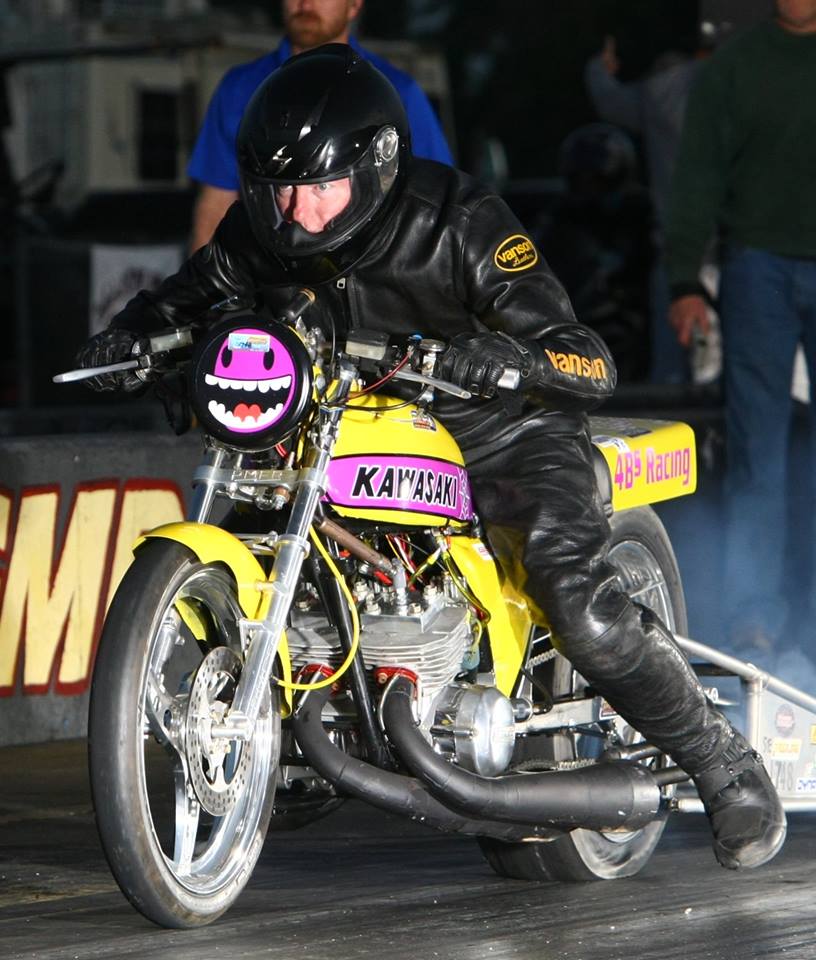 Cycledrag.com thanks Wood for the excellent contribution.