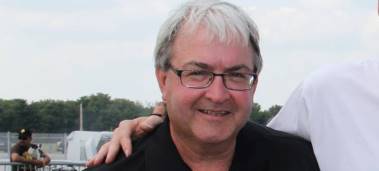 The motorcycle drag racing world was a bit stunned at the recent and sudden ownership change at South Georgia Motorsports Park. In recent years SGMP has become arguably the nation's most popular venue for dragbike racing. The track is home to the sport's marquee event, the heavily-attended World Finals.
MANCUP is slated for two events at SGMP in 2015, Apr. 10-12 and Nov. 13-15. MANCUP co-owner Dave Schnitz of Schnitz Racing assured racers the events will not be affected by the ownership change.

"We would like to thank Kim and Roland Wood (former owners) and Tim Fleming (former track manager) for everything. We wish them all the best moving forward," Schnitz said.  "We have talked with the new owners and everything is a go for 2015. We are planning to make this the best season yet."
This season, MANCUP will also make stops at two new tracks, Memphis International Raceway, June 20-12 and the legendary Rockingham Dragway Aug. 22-23.
"We had a lot of positive input from racers in those areas," Schnitz said. "Rockingham has had some huge events as part of the MIROCK series. We are excited to bring a MANCUP race there. Steve Earwood (Rockingham Dragway track owner) has really welcomed us."
Schnitz also teased a big MANCUP announcement he expects to make in the next few days.
"I can't give all the information right now, but we are very pleased with a recent development. Stay tuned," Schnitz said.
2015 MANCUP  Schedule
April 10-12            South Georgia Motorsports Park, Valdosta, Ga.
June 20-21             Memphis International Raceway, Memphis Tenn.
August 22-23         Rockingham Dragway, Rockingham, N.C.
November 13-15    South Georgia Motorsports Park, Valdosta, Ga.