The social media algorithm gods smiled on Cycledrag as a live broadcast on the Cycledrag.com Facebook page at the James Surber All Bike Shootout from Samoa Drag Strip in Eureka, Ca., Sunday July 10 soared to over 31 million views and counting in less than three days.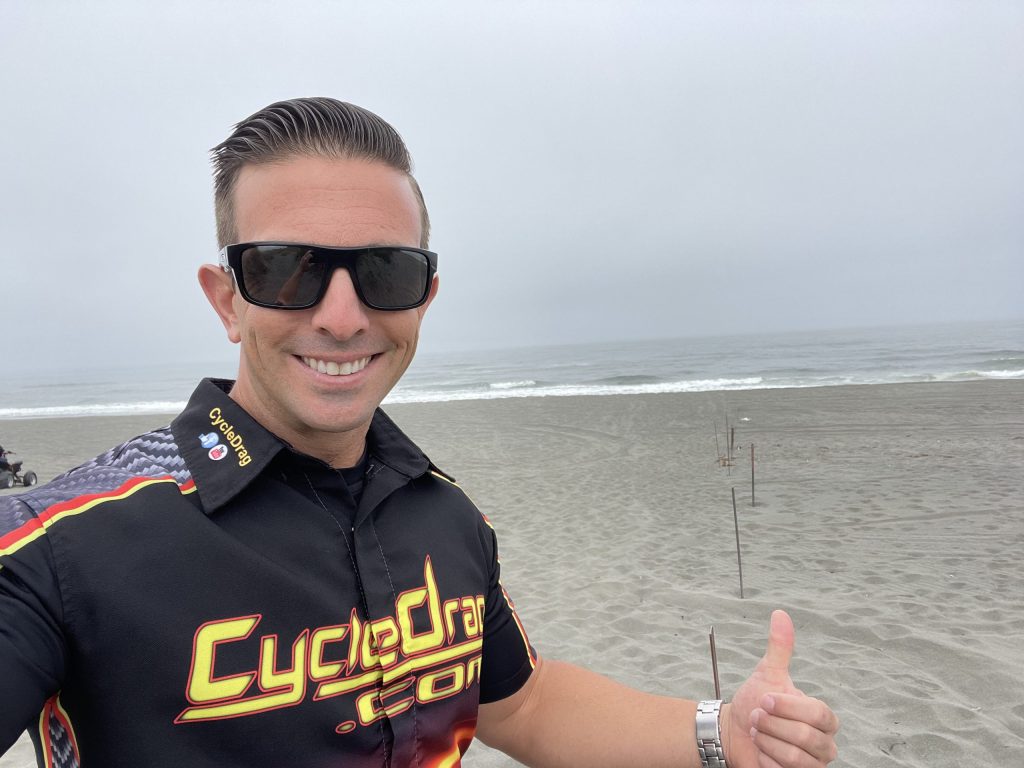 "I am totally blown away, as I have never seen anywhere near this number of views for a Facebook Live video. This is what is so wonderful about social media. It was just a small event in Northern California, way up in the Redwoods, but the power of Facebook Live gave these great weekend warrior racers unprecedented worldwide exposure," Cycledrag founder Jack Korpela said. "I constantly try to put out compelling, entertaining content that will get a larger audience to take notice of the sport we love. It's a real challenge and can be mystifying. You never know for sure what will work and what won't. This is just staggering. I'm so happy for all the racers in this video. I hope every single one of them can show it to a gatekeeper at some company to turn it into a sponsorship. It's real exposure."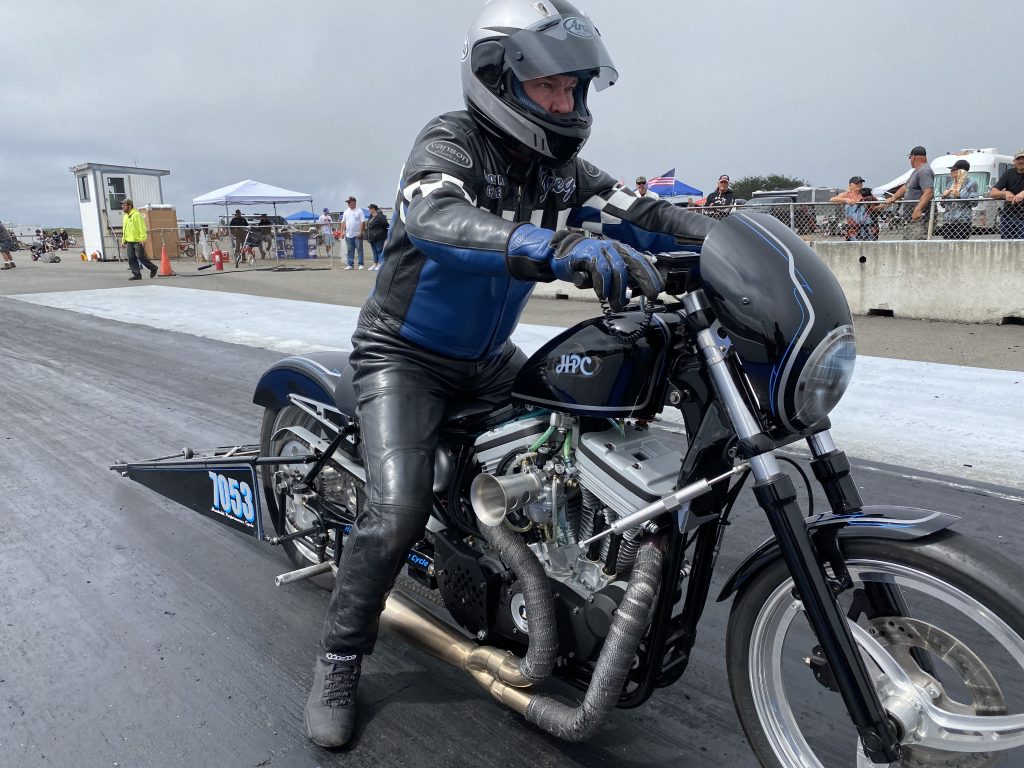 The video starts and ends with West Coast Top Fuel Harley racer Tony Ruggiero and his "Nitro Syndicate" team. First Ruggiero warms up the motorcycle after fighting electrical gremlins the day before. At the end of the video Ruggiero provides some fireworks as he torches a cylinder head on his bike. Fortunately Ruggiero was uninjured.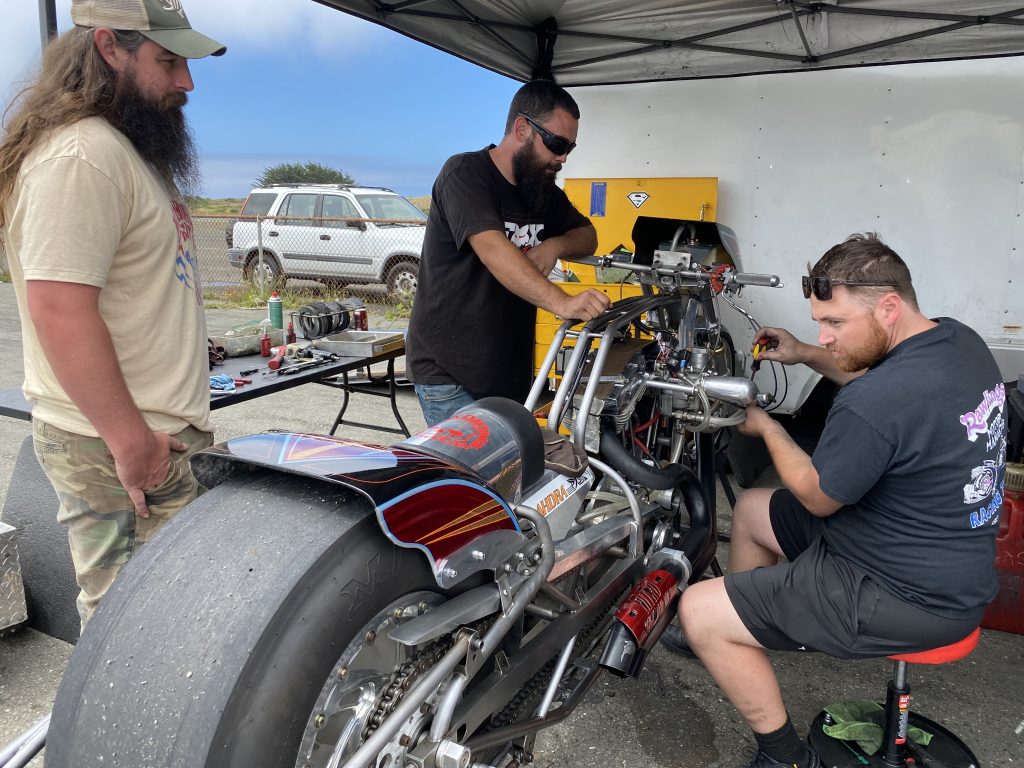 In between we get a glimpse of many of the sportsman racers competing at the Surber shootout including a wild, blown, alcohol Suzuki GS. We get to speak with Surber himself and Bill Rowe of the AHDRA, who made the long drive out from the East Coast.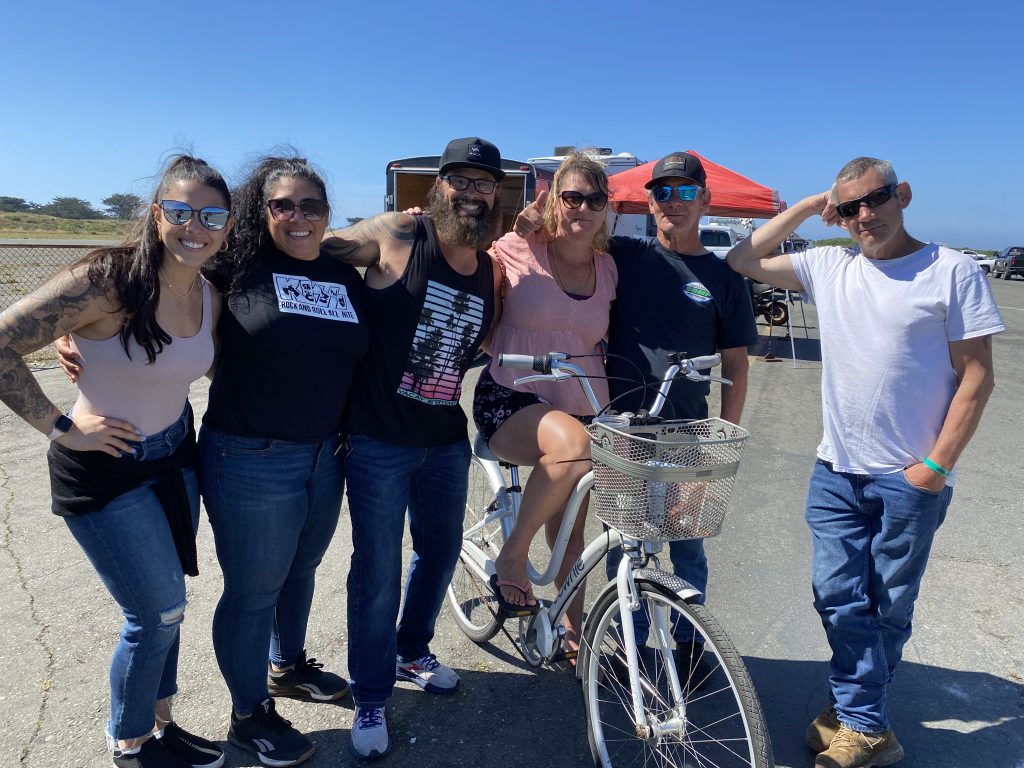 At one point several of the motorcycle drag racing organizations in the United States are given shoutouts by Korpela, including the All Harley World Shootout, XDA, NHDRO, SDBA, Man Cup, AMRA, Cycledrag Shootout (Sept. 17, Martin, Mich.) and others.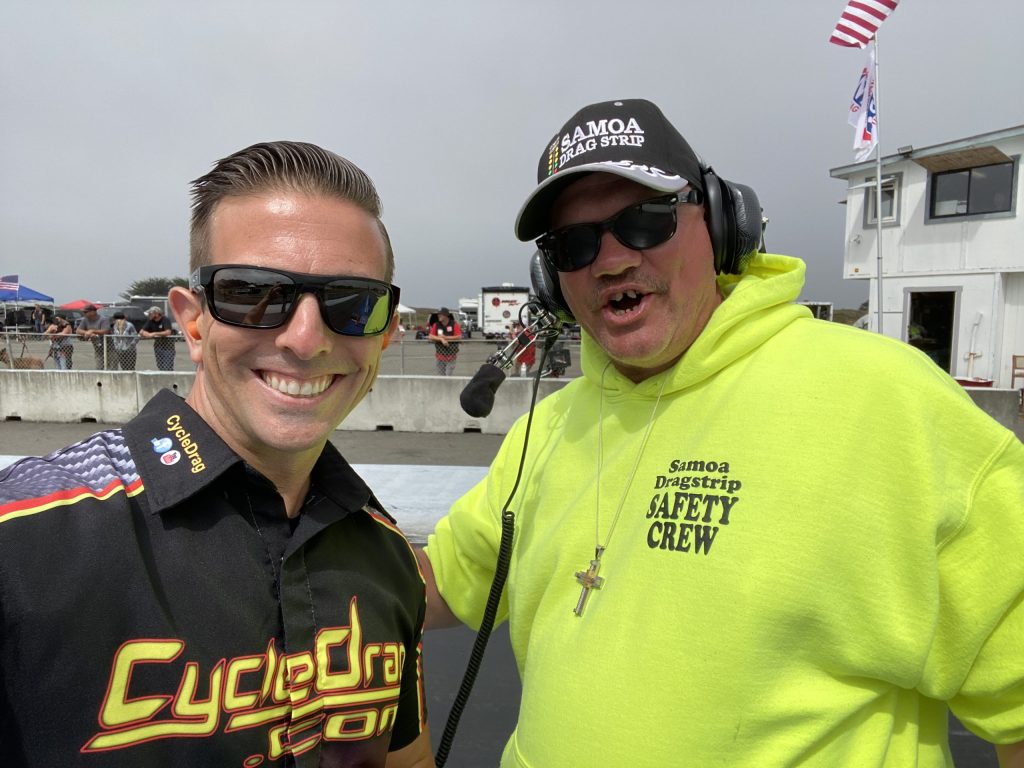 "I always try to spread the love and show appreciation for the organizations who keep the sport alive and bring me in to their races," Korpela said. "I'm sure glad I remembered to do that on this particular video. It's wonderful exposure for everyone."
Korpela says he is most happy for NHRA Pro Stock Motorcycle racer and local event promoter Surber.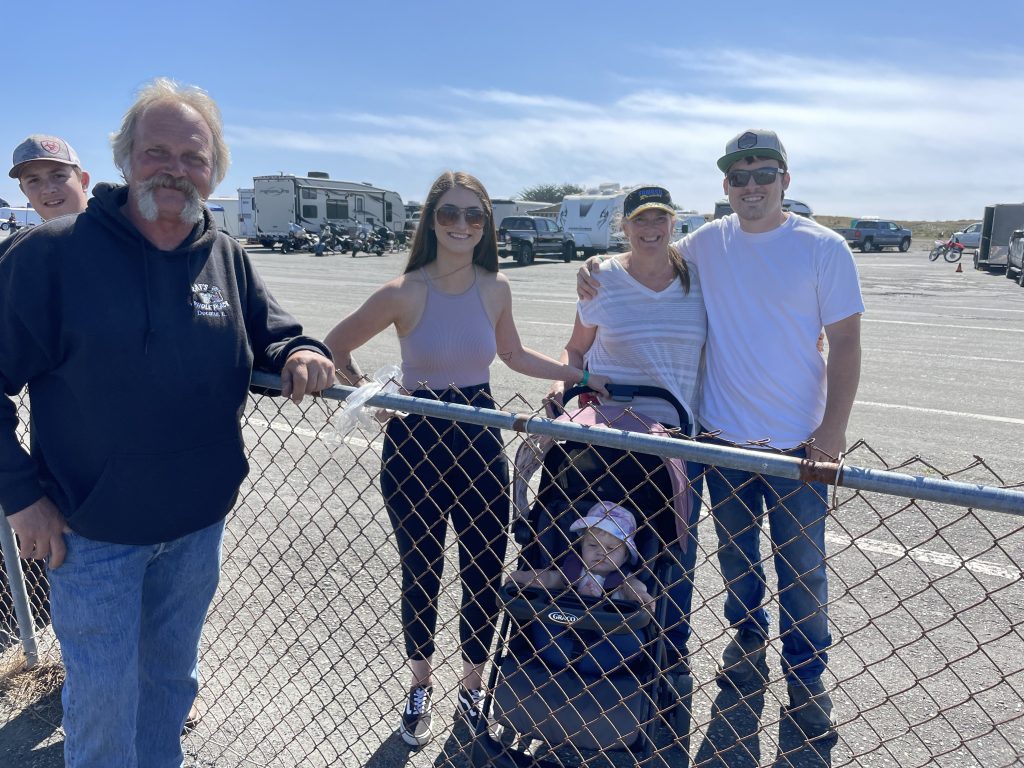 "Here is a man who simply loves the sport and continues to put up cash to keep an event alive in an area where not much is able to survive. Samoa is one of the most beautiful tracks, it's also one of the longest drives for many. For most, there isn't an easy way there. But it's worth the trip. That's the message I try to spread."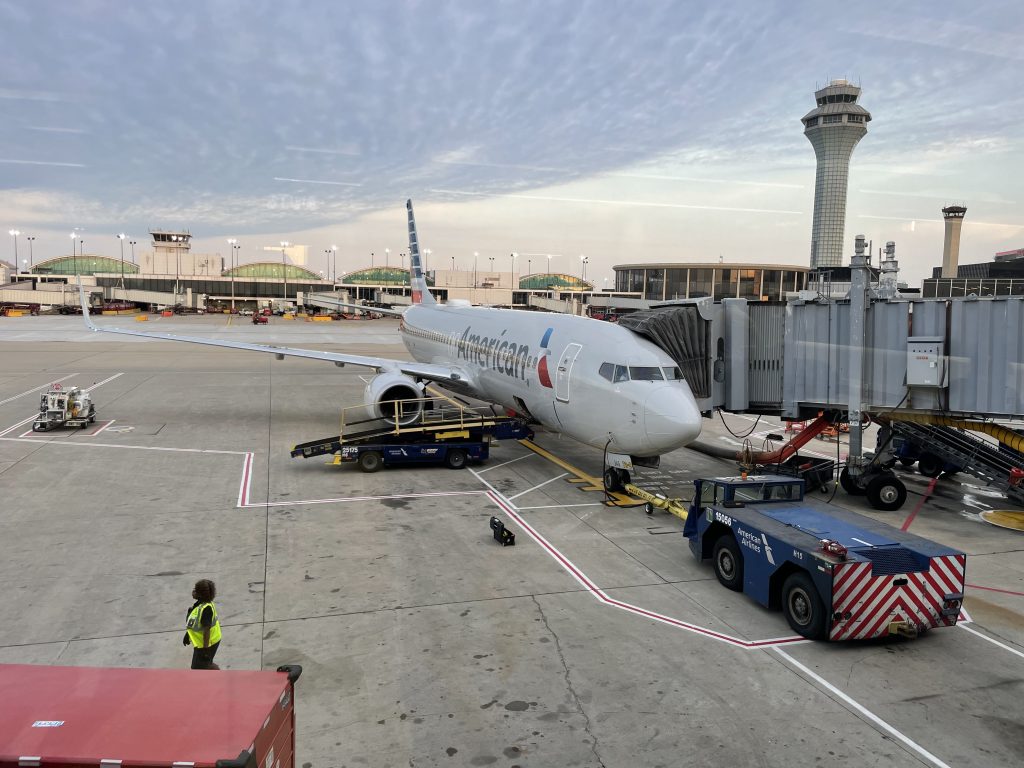 "West Coast racers don't have nearly as many tracks or the participation we see on the East Coast. Some of these racers traveled 15-hours-plus to get to perhaps their only motorcycle-only event of the year. It's their Super Bowl. I told them how fortunate North Carolina or Ohio racers are who seem to hit a drag strip every hour they drive," Korpela said. "It's a special race and it means a lot to see James and his family get this exposure. I hope he can continue to find a way to make it grow. I hope this video helps."
Next year will mark the 10th anniversary of this special racer and Surber hopes to make it bigger than ever. Make your plans to join us at Samoa next July.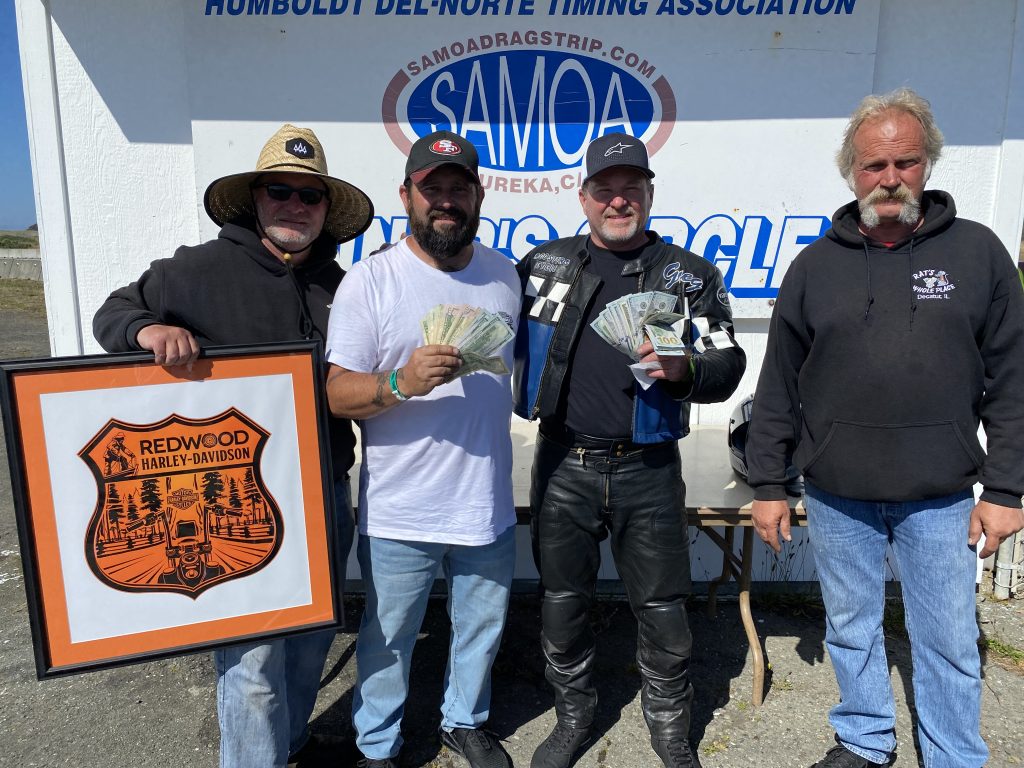 Watch the record breaking video. (Big Thanks to Facebook for serving it up to an audience this large)
There are more videos on the Cycledrag Youtube channel (please subscribe here) and the Cycledrag.com Facebook page (Please like here) and more will be coming soon. Check back daily.
To take advantage of some amazing discounts at Brock's Performance, click – http://brocksperformance.com?aff=12
USE cycledrag5 coupon code.