Cory Reed and Angelle Sampey will be taking their Team Liberty Racing Buells to the mountain to compete in the seventh of 16 events at Bandimere Speedway this weekend for the 39th annual Mopar Mile-High NHRA Nationals. Sampey is currently No. 9 in the Pro Stock Motorcycle point standings and Reed is less than one round shy of being in the top ten.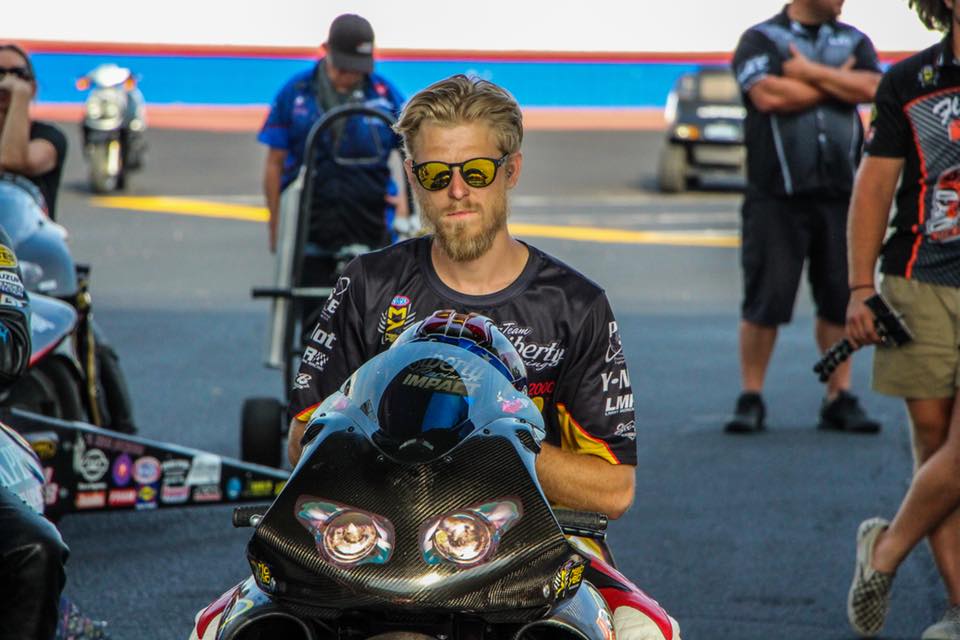 CORY REED, FIREADE/TEAM LIBERTY RACING BUELL
Bandimere Speedway is Reed's home track
35 races in Pro Stock Motorcycle
Last year's performance: qualified No. 10; lost first round to Jerry Savoie

QUOTABLE:

"I'm still looking to grab my first Pro Stock Motorcycle win of my career and if I could get it done at Bandimere Speedway, that'd be awesome," Reed said. "We tested a bunch of stuff at Norwalk after the race and I think we found things that will hurt some feelings. My reaction times haven't been where I expect them to be lately and we switched up some stuff to change that."

"Bandimere Speedway is special to me because I've been coming to this racetrack since my dad bracket raced back in the day and I've been here so many times racing Jr. Dragsters and with my parent's Top Alcohol cars too. My parent's [Top Alcohol Funny Car driver Annie Whiteley and Pro Mod racer Jim Whiteley] don't compete at this race so it's nice to have them come hang out with us. I always seem to do better when they're out at the races with me."
ANGELLE SAMPEY, PSE/TEAM LIBERTY RACING BUELL
Bandimere Speedway is where Sampey made her Pro Stock Motorcycle debut in 1996
Two wins (2000 over Matt Hines, 2001 over Antron Brown)
Three runner-up performances (1998 to Matt Hines, 2002 to Matt Hines, 2007 to Matt Smith)

QUOTABLE:

"Denver will always hold a special place in my heart because this is where I made my Pro Stock Motorcycle debut," Sampey reminisced. "After two DNQ's this year, we really dug deep and bounced back in Norwalk. The DNQ's were a hard pill to swallow but I decided to use the experience as a life lesson for my daughter Ava. I hope we showed her that when times get tough, you don't give up. I hope we showed her that you can work hard and do well; we're not gonna quit."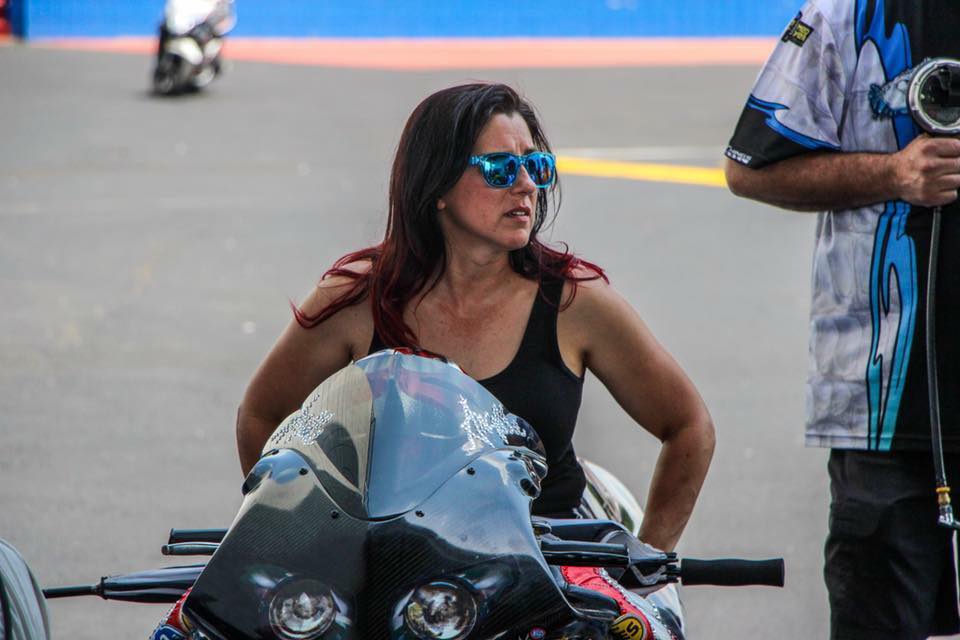 PRO STOCK MOTORCYCLE POINT STANDINGS (After race 6 of 16)
Andrew Hines, 565
Eddie Krawiec, 515
LE Tonglet, 440
Jerry Savoie, 389
Hector Arana Jr., 377
Scotty Pollacheck, 363
Matt Smith, 355
Angie Smith, 272
ANGELLE SAMPEY, 257
Hector Arana, 255
CORY REED, 236
Mopar Mile-High NHRA Nationals Run Schedule:
Friday, July 20: qualifying at 5:15 and 7:30 p.m.
Saturday, July 21: qualifying at 5:15 and 7:30 p.m.
Sunday, July 22: eliminations begin at 11:00 a.m.

Mopar Mile-High NHRA Nationals TV Schedule:
Saturday, July 21, FS1 will televise two hours of qualifying coverage at 8 p.m. (ET).
Sunday, July 22, FOX will televise three hours of live finals coverage at 3 p.m. (ET).