Australian Top Fuel Motorcycle legend Chris "Nitro Voodoo" Matheson is continuing to cement his place in motorcycle drag racing history after securing the Inaugural Burson Auto Parts Australian Top Fuel Motorcycle Championship, crowning "Matho" an eight-time national champion.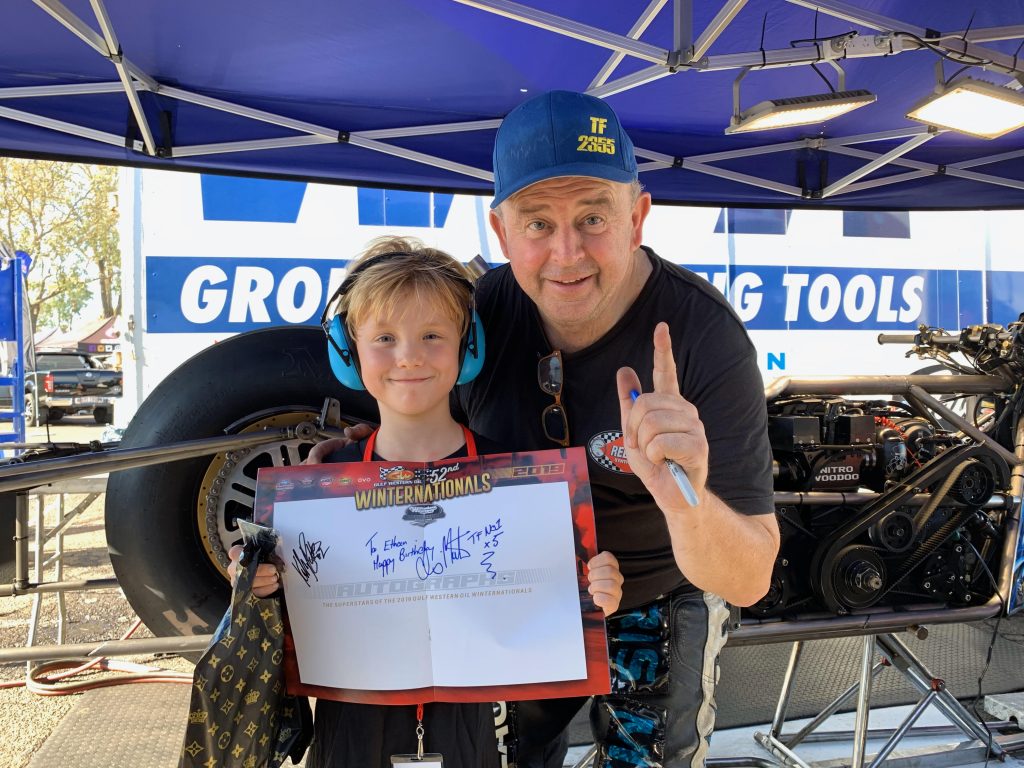 Matheson has held the Australian Top Fuel Motorcycle speed and elapsed-time records since his debut some 11 years ago and has been a dominant force ever since.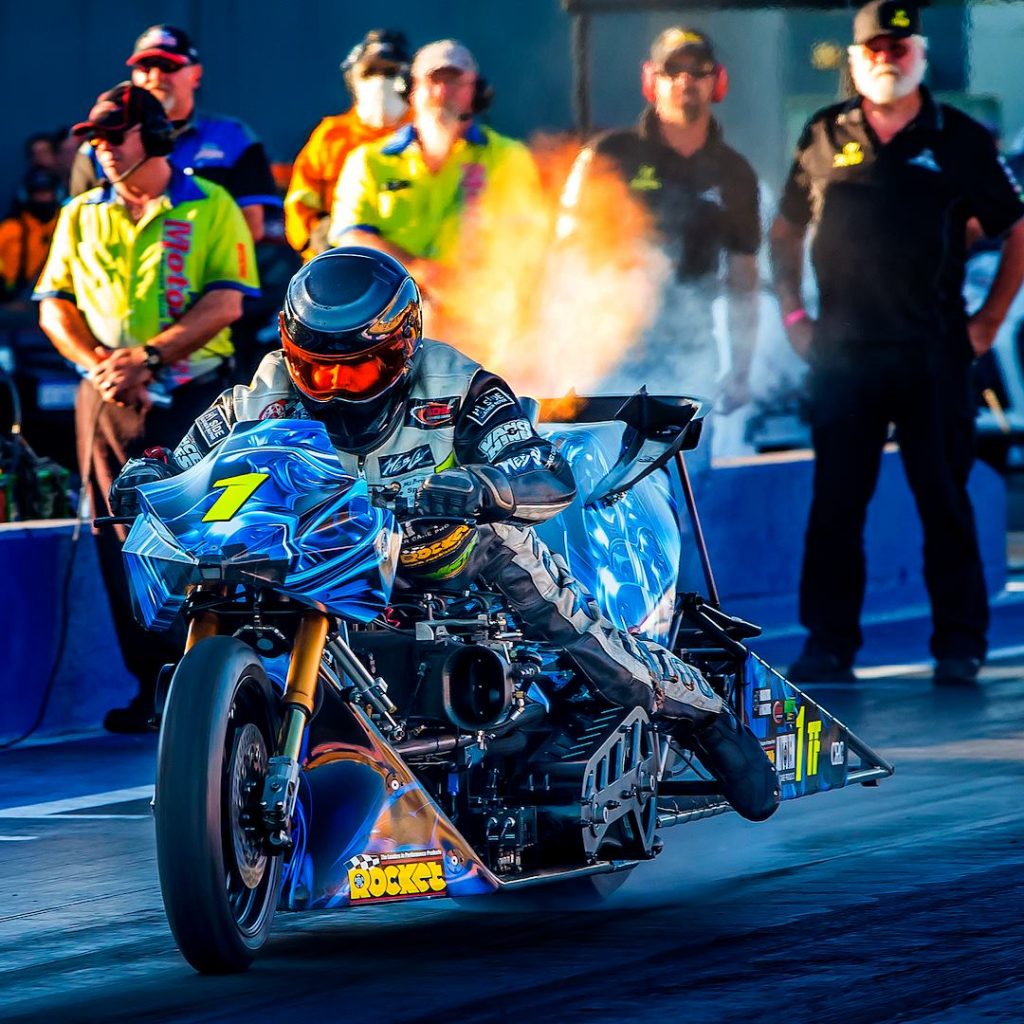 Australia's quickest man on two wheels reigned over this season's six-round championship series.
Winning the title was far from an easy task as Matheson and his squad crisscrossed Australia multiple times, logging long distances in pursuit of championship glory.
"We traversed all lengths of Australia in search of our eighth holy grail, and we found it," Matheson said.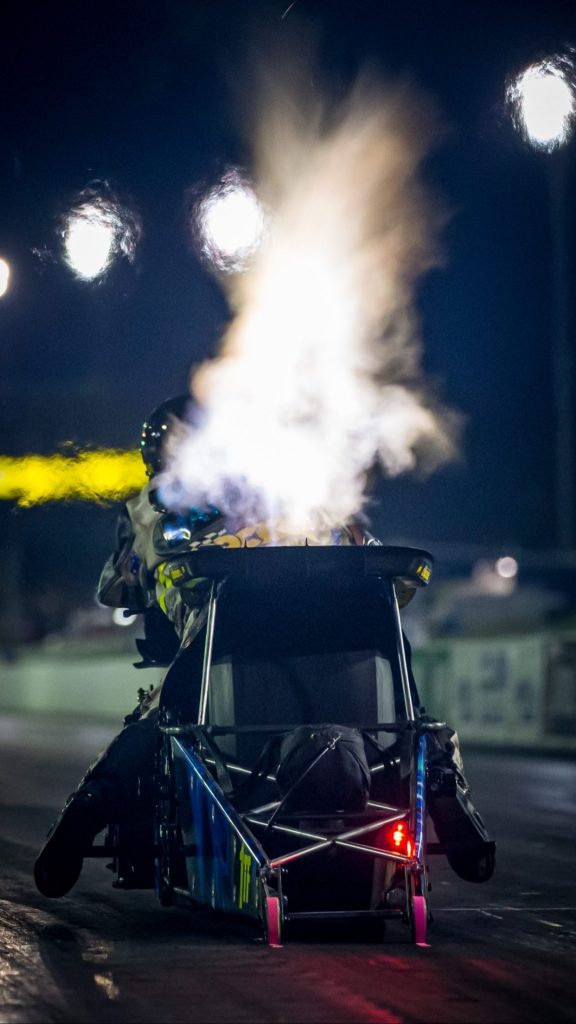 The six-round series attracted the best Fuel bikes in Australia. Matheson raised the bar on his own national records clocking numerous 6.0's consistently. He re-wrote history with a new ANDRA (Australian National Drag Racing Association) elapsed time record of 6.009 at the fourth round of the championship series at the Perth Motorplex. He also reset the speed record.
Matheson's season success culminated at the coveted 54th Australian Winternationals at Willowbank Raceway in Queensland, June 10-12, where he again qualified in the No. 1 spot and scored the event victory.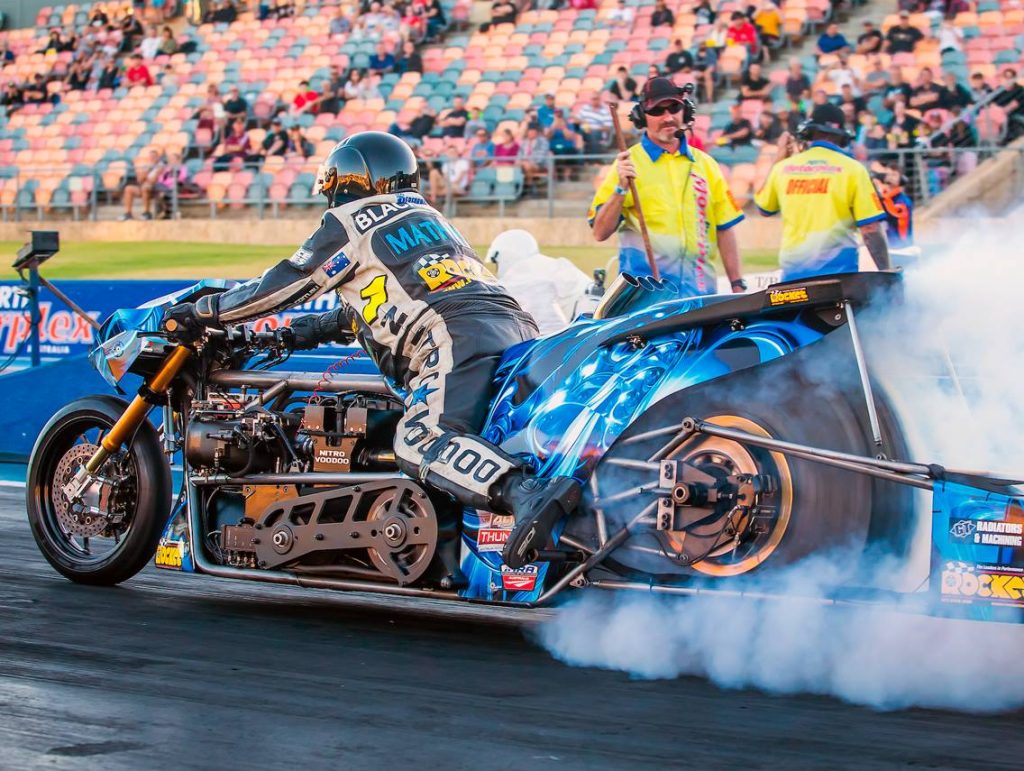 Matheson hoped to run the final championship round at Hidden Valley, Darwin, Northern Australia but unfortunately the record-holder suffered an eye injury at the "Winters" preventing him from making the long trip North, much to the team's disappointment.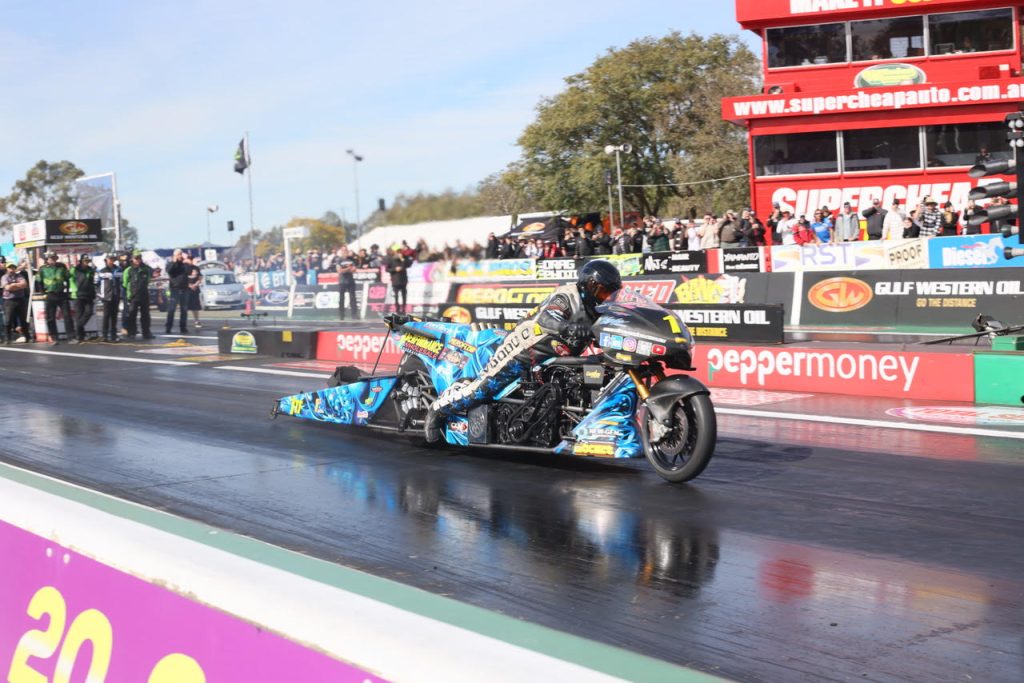 "I really wish we could have made it but it just was not possible," Matheson said. "I'm proud we built a 230 point lead going into the final race. It really took the pressure off."
With only 140 points up for grabs at the final round, Matho was able to clinch the title without entering the final race.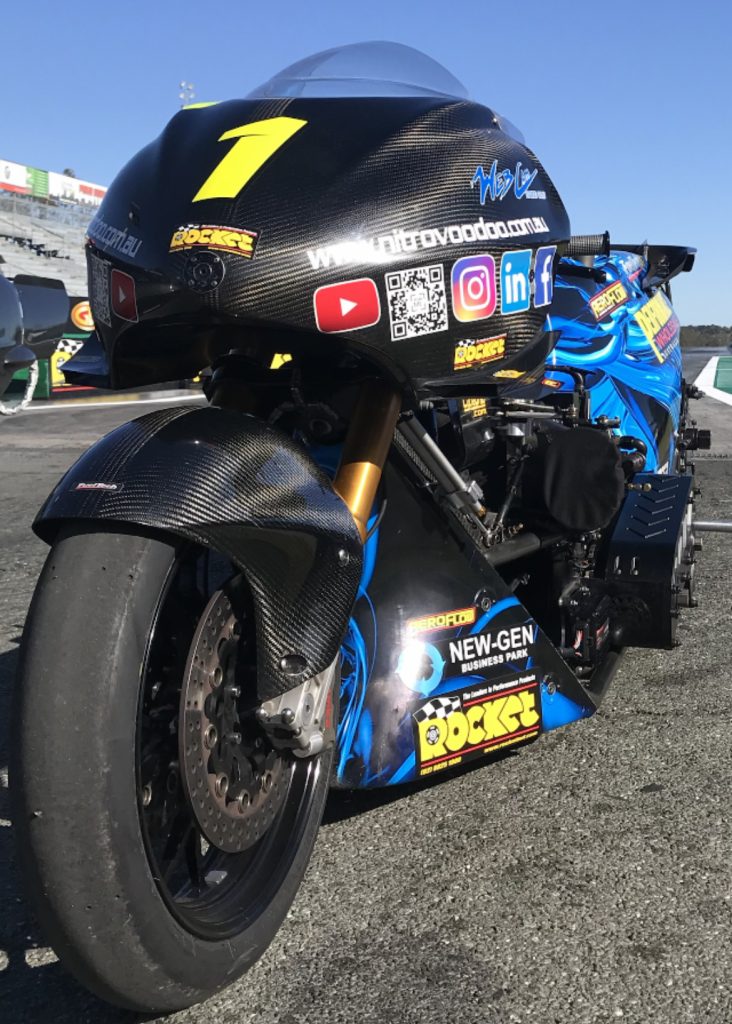 "We were looking forward to running Darwin as it would have given us a chance to let loose a little and wind up the power to try for a personal best but it wasn't to be," said Matheson, who aims to be the first Australian Top Fuel Motorcycle racer in the five-second zone. "The 6.02 we ran in qualifying at the Winters really gave us some confidence heading to Darwin, which is a good track for speed and ET."
Matheson holds the track record at Darwin as he does at several tracks across Australia.
Success has not subdued the squad's drive as the team shoots for more national records and ultimately more championships.
"We love the challenge of these bikes and hope we inspire the next generation of young motorcycle enthusiasts to follow our path and one day re-write their own history and keep the sport alive. My team made my goal a reality," Matheson said. "I would like to thank Phil O'Brien, Mick Mackay, Jamie Mcinley, "J Pac", my wife, my entire family, and all our sponsors, supporters and of course the people we do this crazy sport for, the fans."
Please join us in congratulating Team Nitro Voodoo on championship No. 8.
There are more videos on the Cycledrag Youtube channel (please subscribe here) and the Cycledrag.com Facebook page (Please like here) and more will be coming soon. Check back daily.
To take advantage of some amazing discounts at Brock's Performance, click – http://brocksperformance.com?aff=12
USE cycledrag5 coupon code.