One of the young, rising stars in the world of motorcycle drag racing, Chase Van Sant, son of Pro Mod great and Trick-Tools owner Bruce Van Sant, was injured on Friday, Aug. 13th at Motorcycle Mania at Eddyville Raceway, in Oskaloosa, Iowa.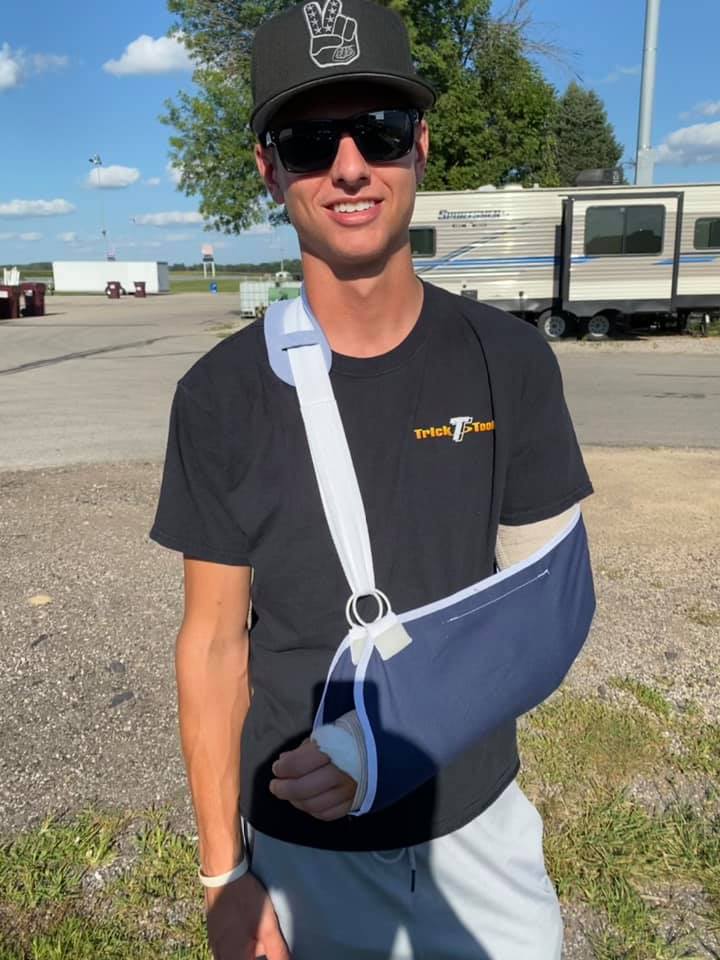 The good news is Van Sant is already on the mend and his father posted the following on Facebook –
"We would like to thank everyone for the calls, texts, and prayers regarding Chase's incident Friday night. For those of you who haven't heard or are wondering what happened, he was riding a friends motorcycle at the Motorcycle Mania event in Eddyville and hit the wall just past the finish line. His left forearm took all the force and he was able to stay upright and parked the bike in the shutdown area.
We spent the majority of our night at the Oskaloosa ER and were eventually relieved to hear that there was no nerve damage and nothing was broken. They did a surgery on the spot to clean out the laceration and were able to stitch everything back up. He will be in a sling for a little while but should heal up completely very soon. Of course we were back at the track Saturday morning as he insisted on returning to the event to support all of our friends who had traveled in from around the country to race. Thanks again for all of your support!"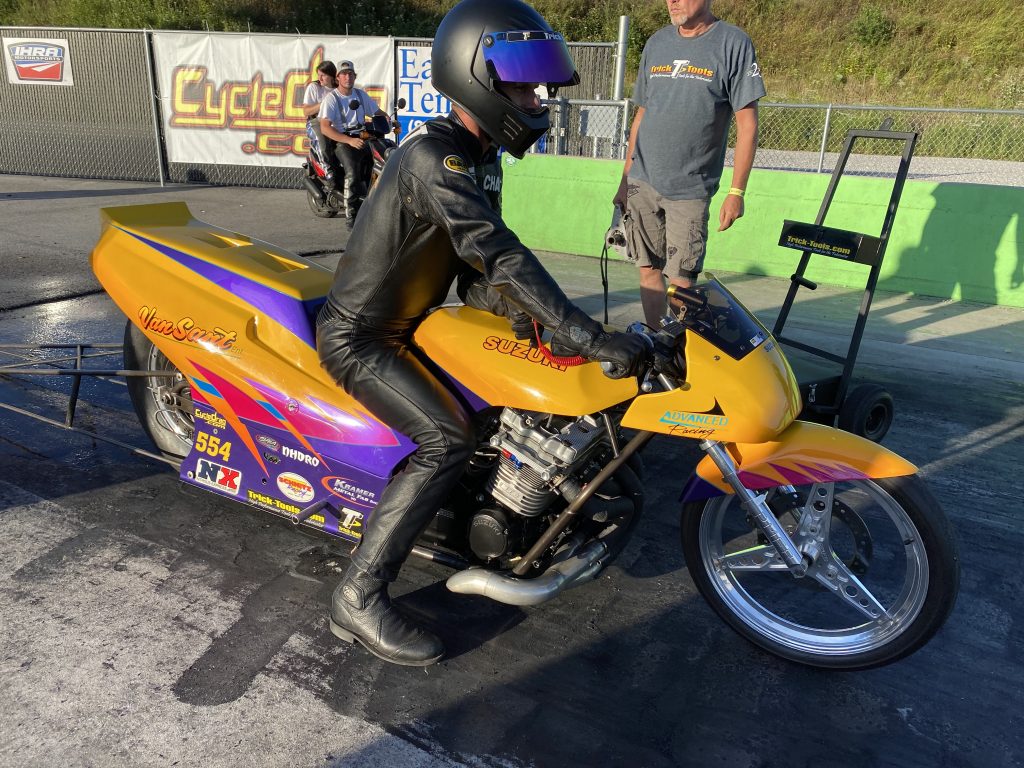 Please join us in sending thoughts, prayers and well wishes to Van Sant for a speedy recovery.
There are more videos on the Cycledrag Youtube channel (please subscribe here) and the Cycledrag.com Facebook page (Please like here) and more will be coming soon. Check back daily.