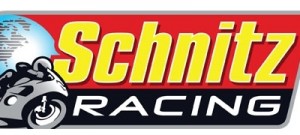 We know that performance parts can be expensive. Engine upgrades, shocks, swingarms, exhaust systems and even tires can break the bank account. This is especially true if you just got a new or "new to you" bike and want to customize it to fit your needs.
To help keep your cash flow up we now offer Bill Me Later®. With this service you can have no payments and no interest if paid in full within 6 months on purchases of $99 or more. Just check out with PayPal™ and choose Bill Me Later®.
PENSKE TRIPLE ADJUSTABLE DRAG SHOCK
Penske Triple Adjustable Drag Shock
The 8987 Series Shock is a Triple Adjustable shock that gives you both High and Low speed compression adjustments for tuning to different tracks and conditions..
High speed helps control the chassis at the Launch, over Bumps, at Gear changes, and inconsistencies in the track. While Low speed helps apply power down in between gear changes and bringing in power during the run.
Penske also offers the Lightweight Double Adjustable Drag Shock for the more budget minded racer.
MOTEC M130 SUPERBIKE ECU KIT FOR 11-13 ZX10R
M130 Superbike ECU Kit
The MoTeC M130 Plug-In Superbike ECU Kit is a fully programmable, direct replacement for the factory ECU. No re-wiring necessary; the adaptor harness plugs into the factory wiring harness using the original sensors, fuel system and coils.
Standard features include controls for: Traction Control, Wheelie Control, Launch Control, Fuel Injection, Lambda Control, Knock Control, Data Logging, Quick Shift and Pit Speed Limiter.
SCHNITZ RACING SUPER SHAKER FUEL HOSE
Schnitz Racing Super Shaker
The Super Shaker Fuel Hose eliminates fuel spills when trying to pour that brand new can of racing fuel into your motorcycle.
Just set the copper pump end into the fuel can and with a few shakes up and down you start the self-priming action of the hose. That's it, without any gas ending up in your mouth or on the ground!
It works just a great when you need to drain your fuel tank.
CARPENTER CLUTCH LOCK RING 08-13 HAYABUSA
Carpenter Clutch Lock Ring
A stock Hayabusa clutch with its lock up mechanism is grabby and chatters. This makes good launches almost impossible.
The Carpenter Clutch Lock Ring Modification Kit uses a billet aluminum – hard anodized ring that holds the lock up mechanism in a fixed position. Heavy duty clutch springs are included to prevent clutch slippage.
Also available for the 99-07 Suzuki Hayabusa
Click here to view the entire ad