Suzuki HAYABUSA and Motorcycle drag racing fans meet one of the top sportsman racers in the world, Dustin Lee of Morristown, TN, who has won more than 500 races, 24 XDA, IDBL, NHDRO and Man Cup championships since 2014 and in this video proves even a 280 pound rider can wheelie on a stretched out HAYABUSA drag bike.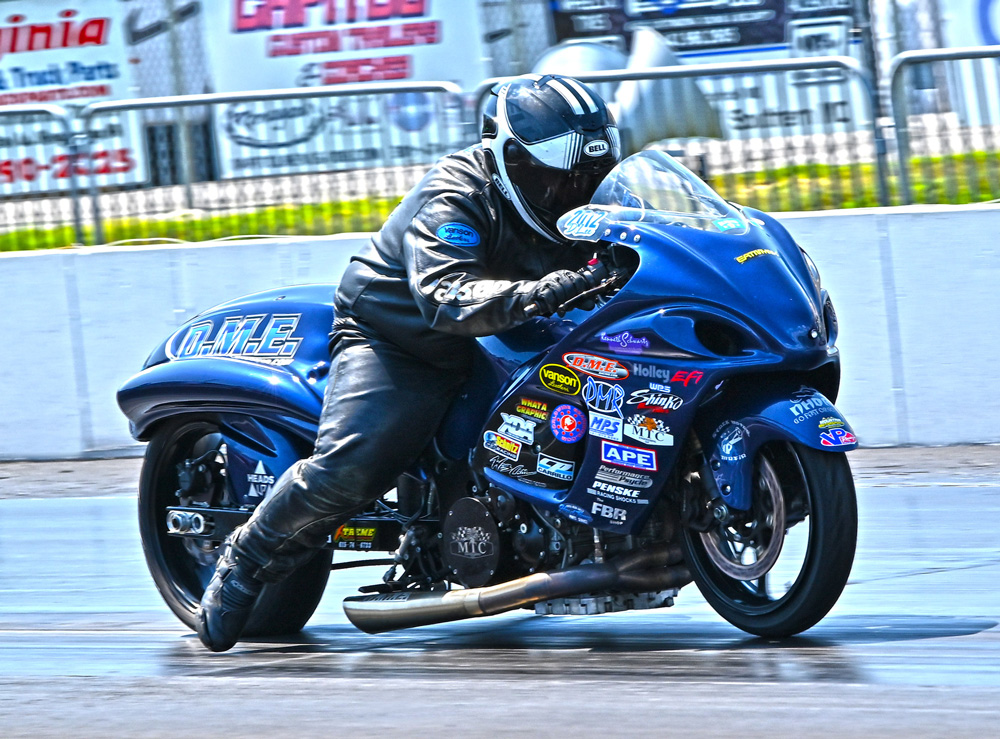 In this video we sill meet 32 year old and his family and get some insight on how he has found so much drag racing success on his impressive top speed, trickec out, all motor, street tire HAYABUSA. If you have any questions or tips on your own bracket racing success leave them below.
There are more videos on the Cycledrag Youtube channel (please subscribe here) and the Cycledrag.com Facebook page (Please like here) and more will be coming soon. Check back daily.