Pro Stock Motorcycle rider Chris Bostick had a weekend full of peaks and valleys at the NHRA Nevada Nationals at The Strip at Las Vegas Motor Speedway. After qualifying in the top half of the competitive Pro Stock Motorcycle field for the second consecutive time, the talented rider made an early first-round exit during eliminations.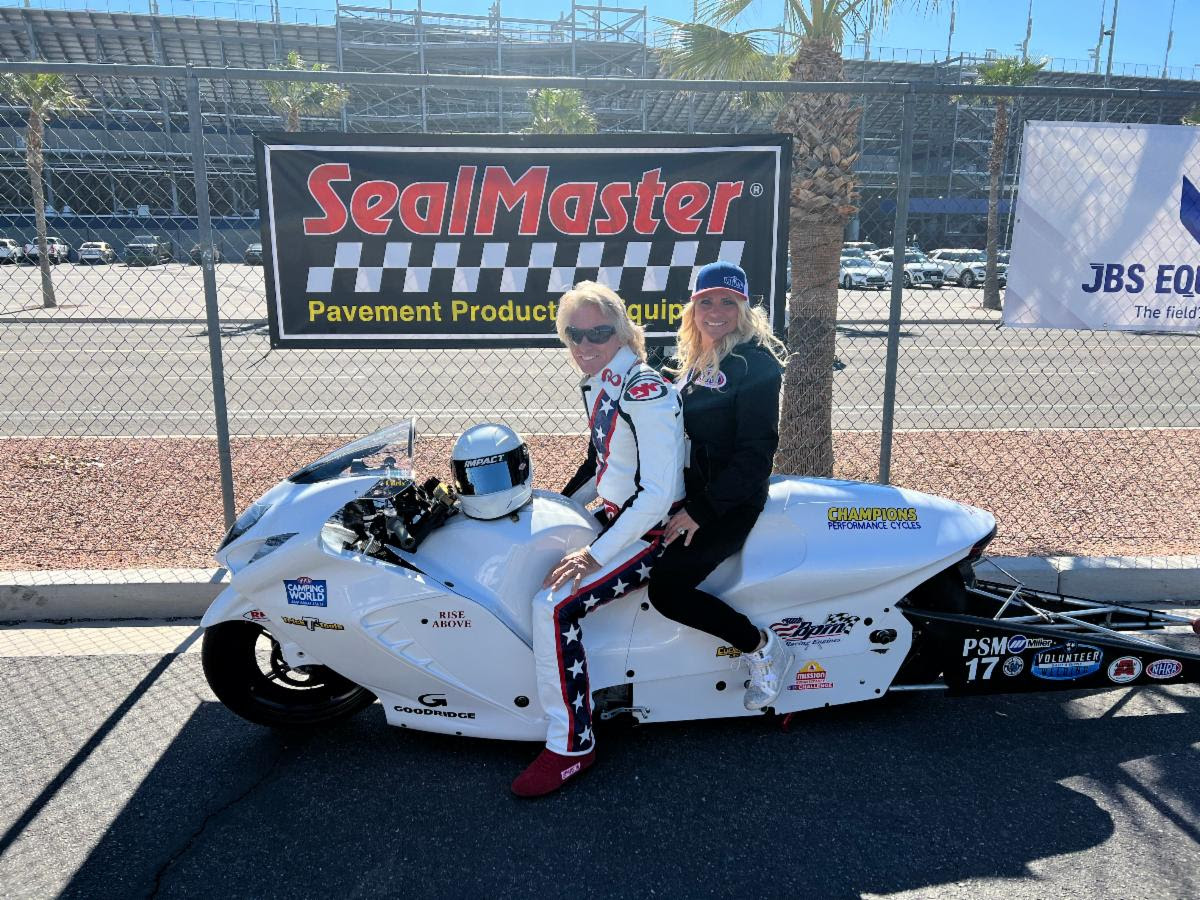 The Strip at Las Vegas Motor Speedway is one of Bostick's favorite stops on the NHRA Camping World Drag Racing Series tour. To compete at the iconic facility during his first opportunity to be in the Countdown to the Championship is truly a dream for the rider and team owner.
Bostick's qualifying efforts started out strong as he made a solid run of 7.048 seconds at 188.96 mph in Q1. However, he had trouble making it down the track in the second and third runs. Everything finally came together just in the knick of time for the fourth qualifying pass. Bostick powered his Chris Bostick Motorsports Suzuki to the No. 7 spot with a sleek run of 6.933 seconds at 193.24 mph.
"We were so excited after that fourth pass," said Bostick. "We picked up when a lot of other people didn't. And I short-shifted first to second, second to third, and third to fourth. So we knew that if I nailed my shift points and we just tweaked a few little things, this bike could really do something amazing in the first round of eliminations."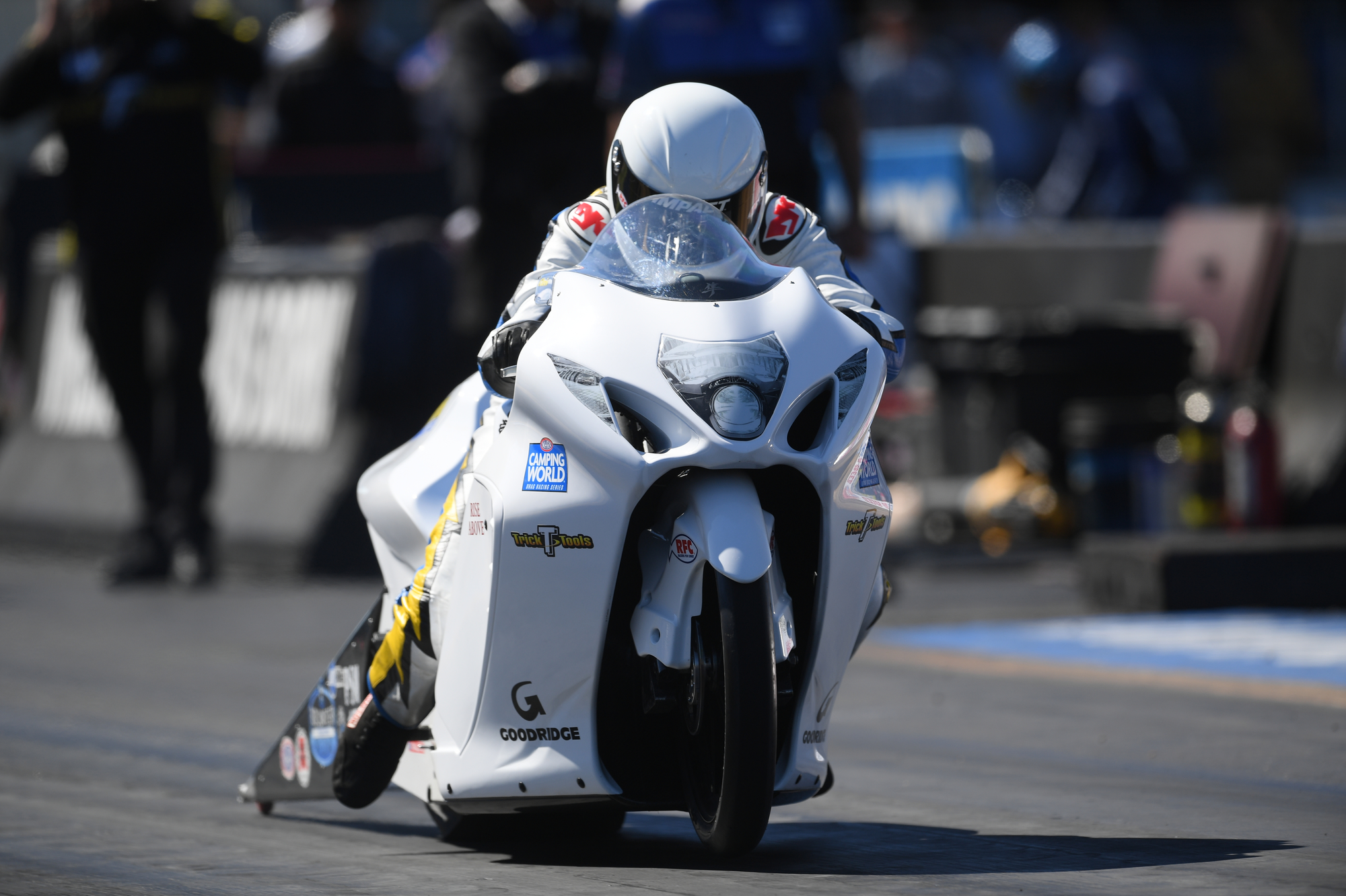 Bostick and his team got into the spirit of the Halloween season by dressing up as Barbies and Kens providing fans with a fun display of color and characters.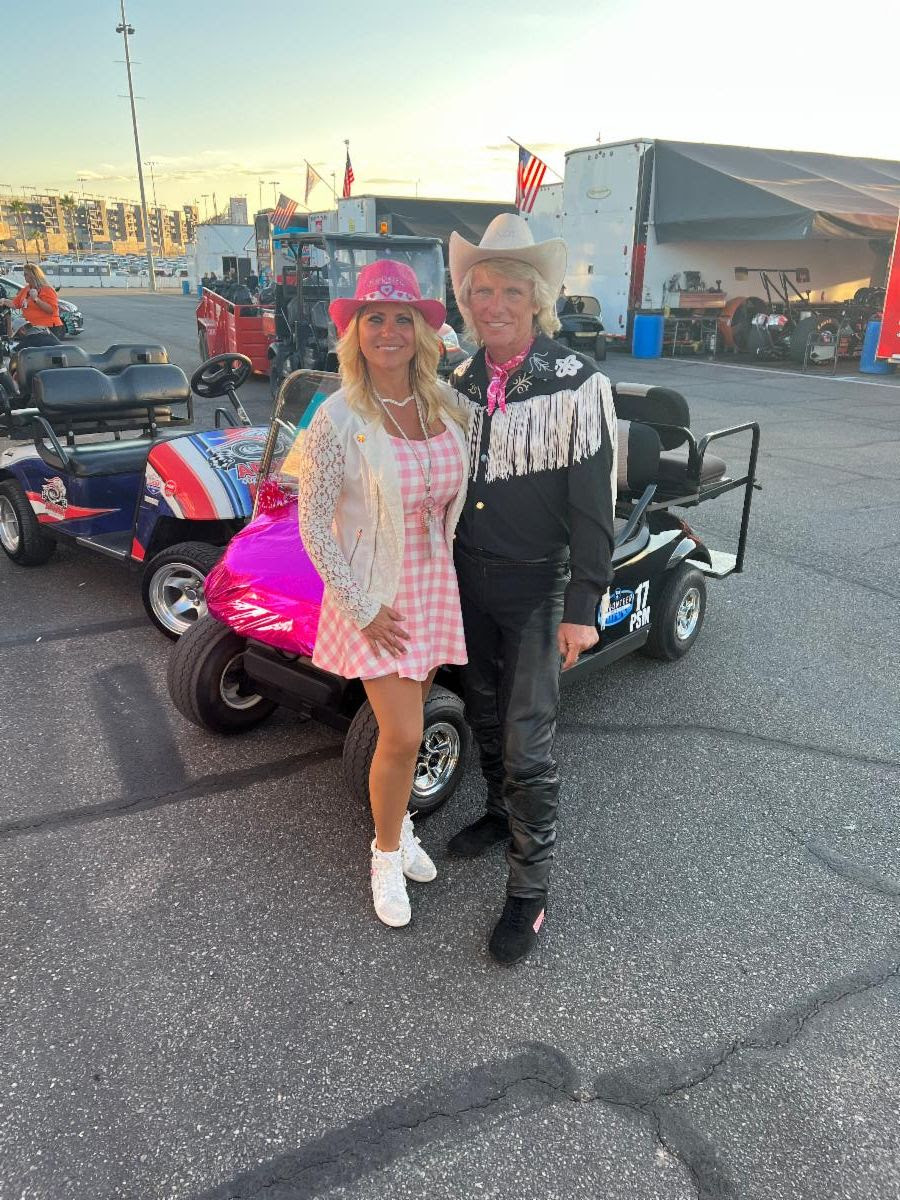 "The Barbie and Ken costumes were a hit for sure," said Bostick. "It was a lot of fun and of course, everyone liked my Evel Knievel leathers on Sunday."
Powering a Pro Stock Motorcycle down the quarter-mile track is frequently likened to a duck gliding across a pond while fervently kicking and propelling beneath the surface. Pro Stock Motorcycle riders have to control a plethora of factors, all at the same time. It's intense, and there is no room for error. After short-shifting in Q4, Bostick was ultra-focused on nailing those shift points as he squared off against Steve Johnson in the first round of eliminations. In fact, he became so focused on that goal, knowing he had some incredible power underneath him, that he did not put the motorcycle back into first gear after his burnout. When he launched the bike did not and he ceded the round win to Johnson.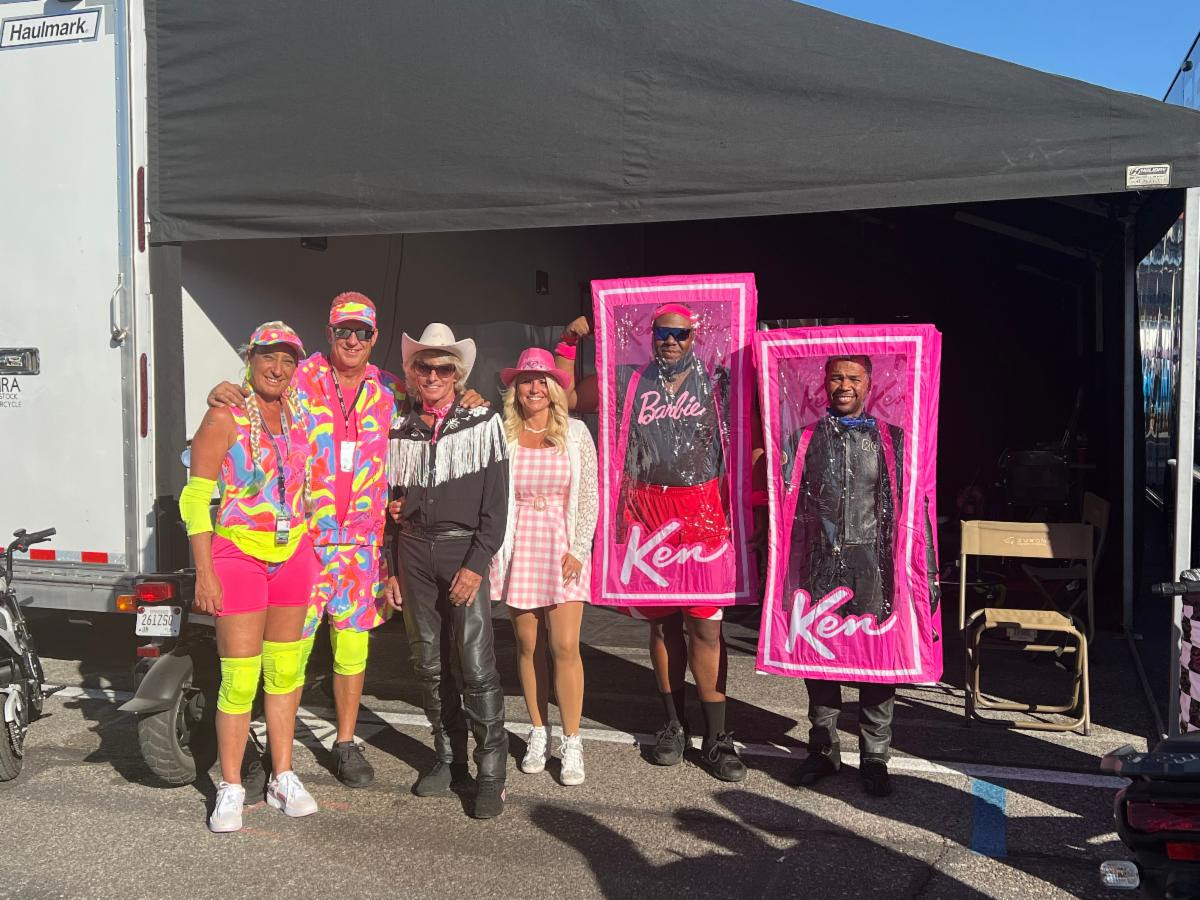 The fact remains that the engine they have in the Suzuki is ready to make a stellar performance and Bostick is excited for what's to come as the season wraps up. He's been taking in every moment of his first time to participate in the Countdown to the Championship.
"We still have a good chance of making it into the Top Ten," said Bostick. "Because it's points and a half in Pomona, the opportunity is there and we are going to make the most of it."
The final event of the season takes place November 9-12 when the NHRA Camping World Drag Racing Series rolls into Pomona Calif. for the In-N-Out Burger NHRA Finals at NHRA In-N-Out Burger Pomona Dragstrip.
Unofficial Pro Stock Motorcycle Points Standings For The Countdown To The Championship
1. Gaige Herrera 2,690

2. Eddie Krawiec 2,509

3. Matt Smith 2,421

4. Hector Arana Jr. 2,419

5. Jianna Evaristo 2,276

6. Chase Van Sant 2,254

7. Marc Ingwersen 2,243

8. Angie Smith 2,234

9. Steve Johnson 2,223

10. Kelly Clontz 2,188

11. Chris Bostick 2,159

12. Ryan Oehler 2,086
There are more videos on the Cycledrag Youtube channel (please subscribe here) and the Cycledrag Facebook page (Please like here) and more will be coming soon. Check back daily.