The race that every Harley-Davidson drag racer the world over reveres is set to be bigger than ever this year. For the first time, Rockingham Dragway's Jim McClure All-Harley World Finals presented by MTC Engineering and Law Tigers of North Carolina will be the championship finale for both the PennGrade1 AMRA and AHDRA/AMA motorcycle drag racing series! Last year they raced together, but this year it's for all the stakes in both series.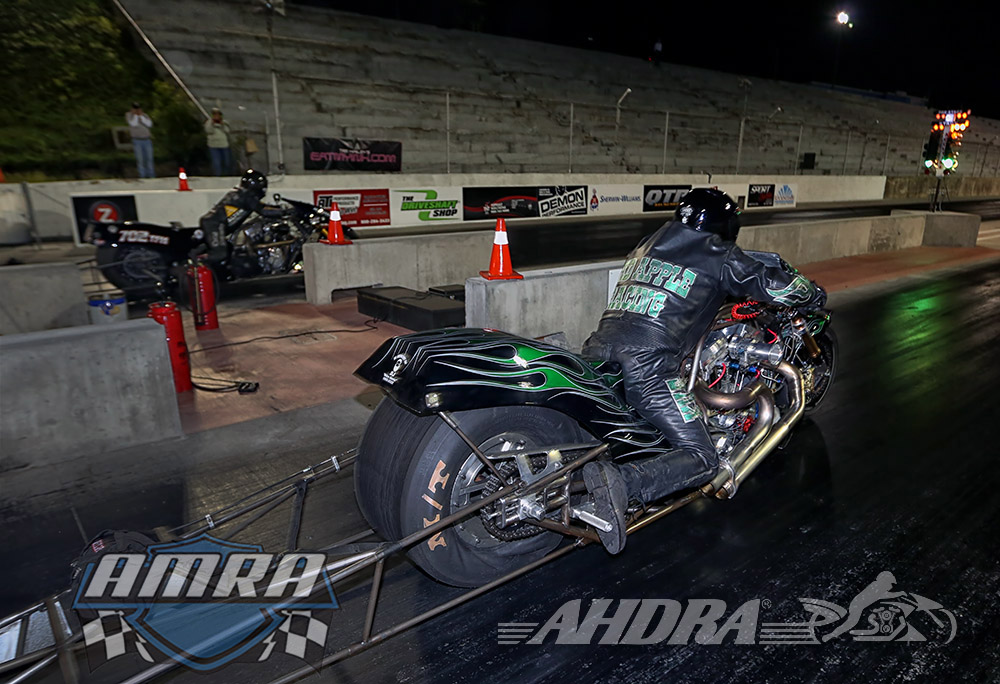 Rockingham Dragway holds a special place in Nitro Harley history, and with recent renovations, it's better than ever. Rockingham's new concrete front half will get put to the ultimate test by ground-pounding, flame-throwing, thundering Top Fuel Harleys.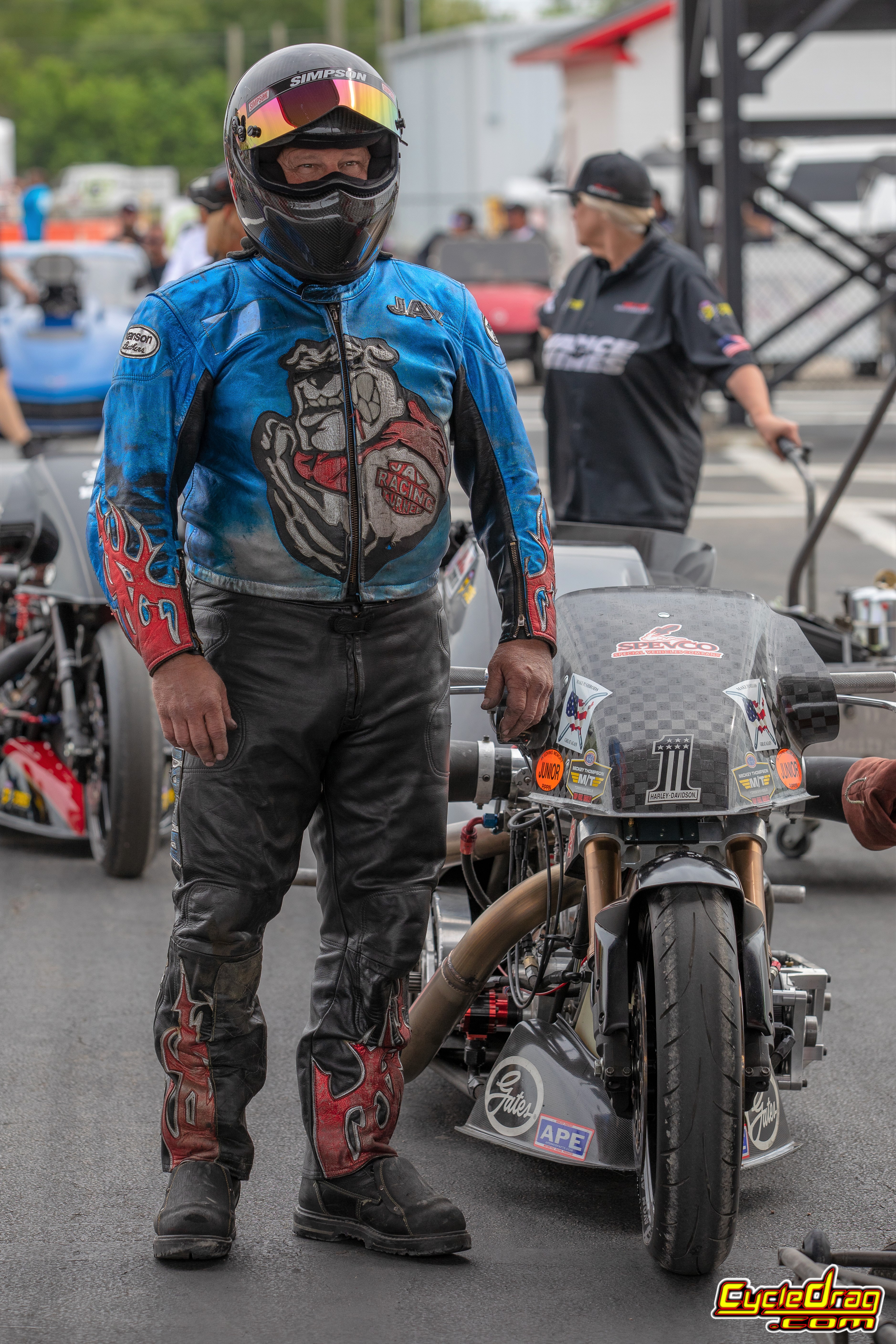 No state has more Nitro Harley studs than North Carolina, and North Carolina Drag Racing Hall of Famer Jay Turner will lead the field of Top Fuel Tar Heels to the Rockingham staging lanes. Multi-time NHRA champ Tii Tharpe will be bringing his Spevco mount down from Pfafftown, while defending AHDRA champion Tracy Kile comes in from Asheville and Mike Beland from the Mooresville area.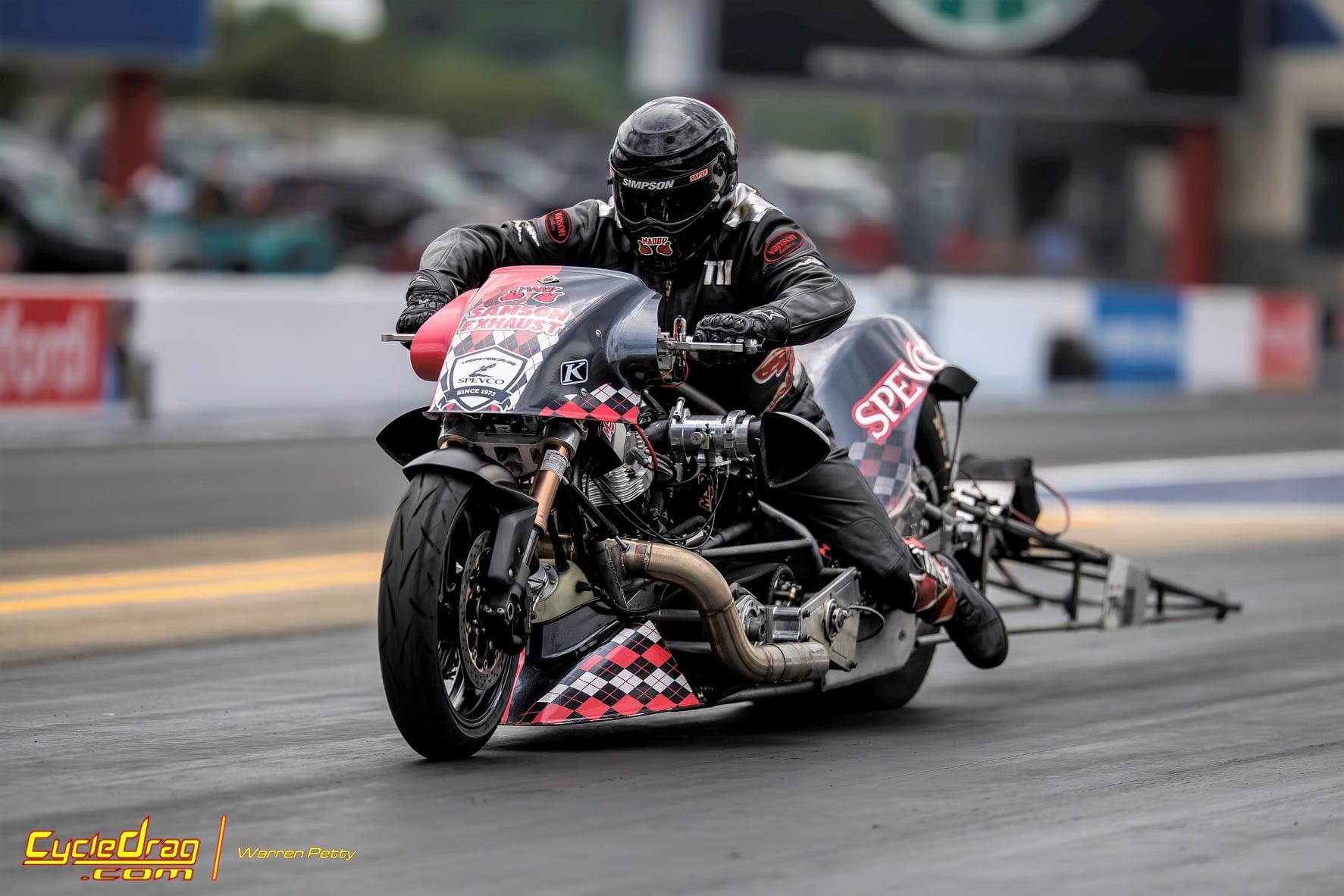 Defending AMRA champ Ryan Peery treks down from Ohio, multi-time U.S. Nationals winner Randal Andras comes up from Louisiana, and John "JT" Toth down from Pennsylvania, and spring AHDRA Rockingham race winner Tim Kerrigan all the way from California.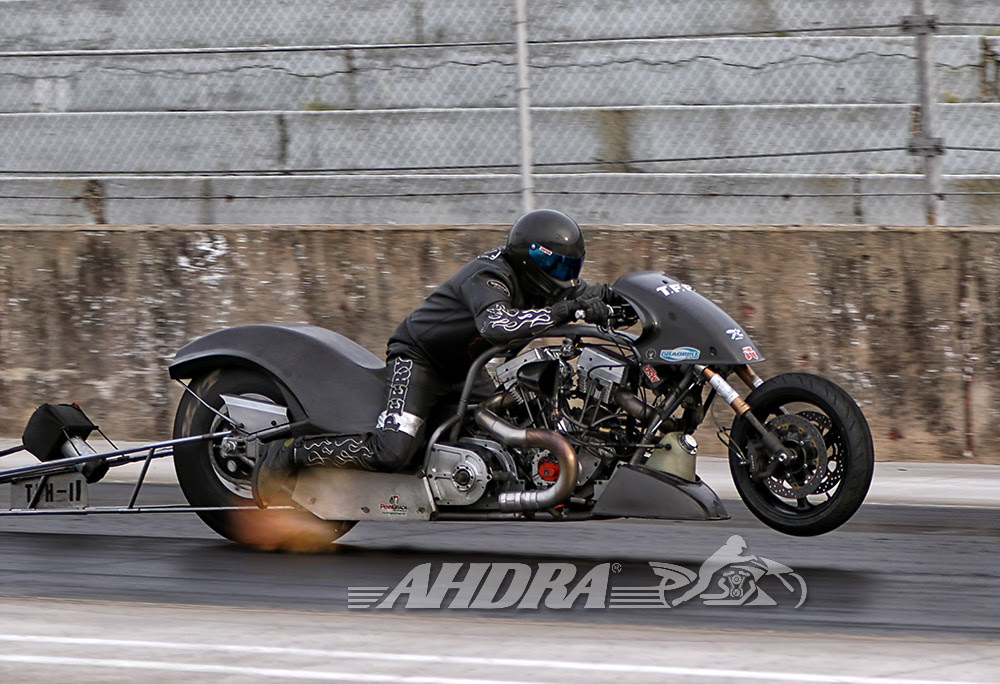 Those are just a handful of TFH racers who'll be putting fire in the hole at The Rock, with racers coming as far away as Japan and Finland for this world renowned event.
Jim Doyle will be working to retain his AMRA championship, while Michael Balch will be defending his AHDRA Nitro Funnybike title. They'll face challenges from Rocky Jackson, Ryan Perry on his "Big Nasty," Armon Furr, Jim "Bad Influence" Martin, and more.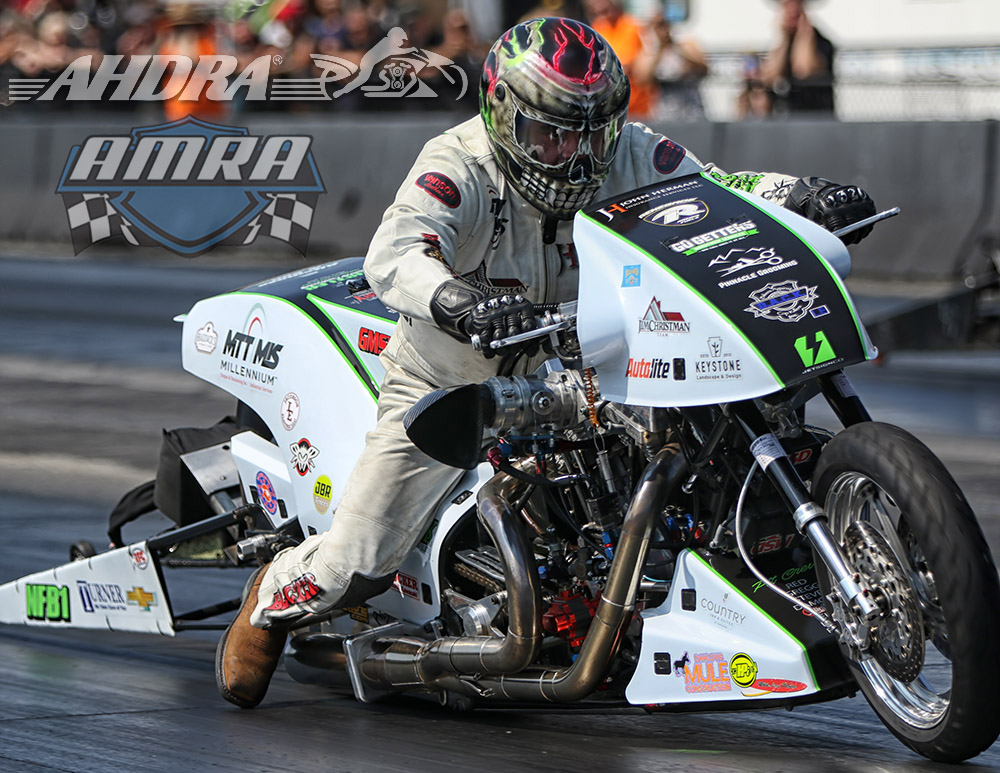 Hawaya Racing Pro Fuel is expecting a huge turnout, including Asheville's "Bad Apple Mary" Dangrow, AMRA champion Paul Anderson, AHDRA champion Sam White, Jason Leeper, Richard Boone and more.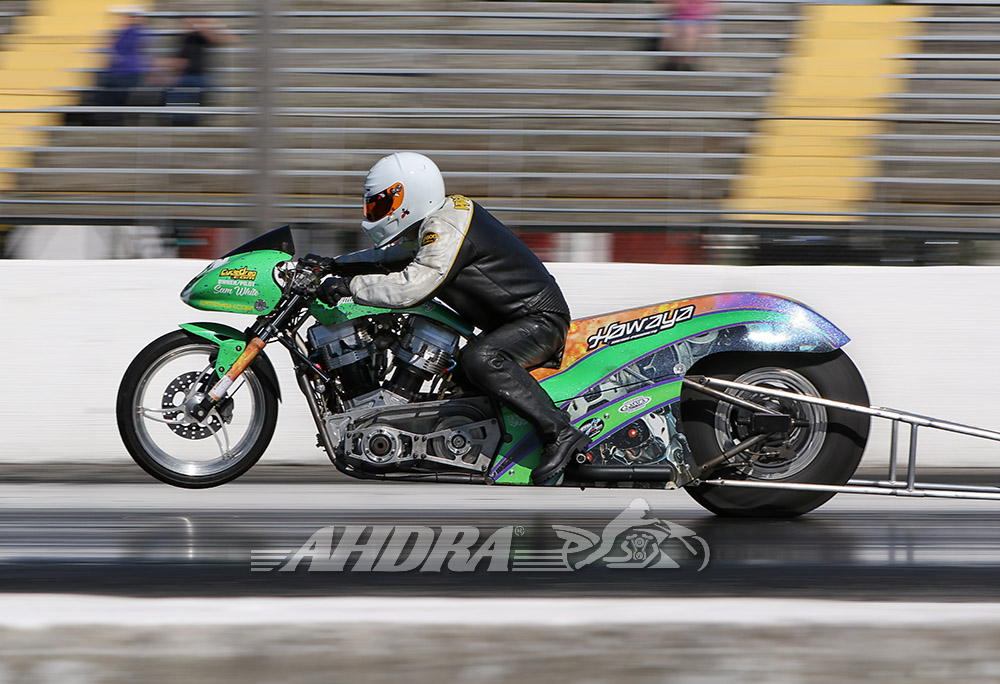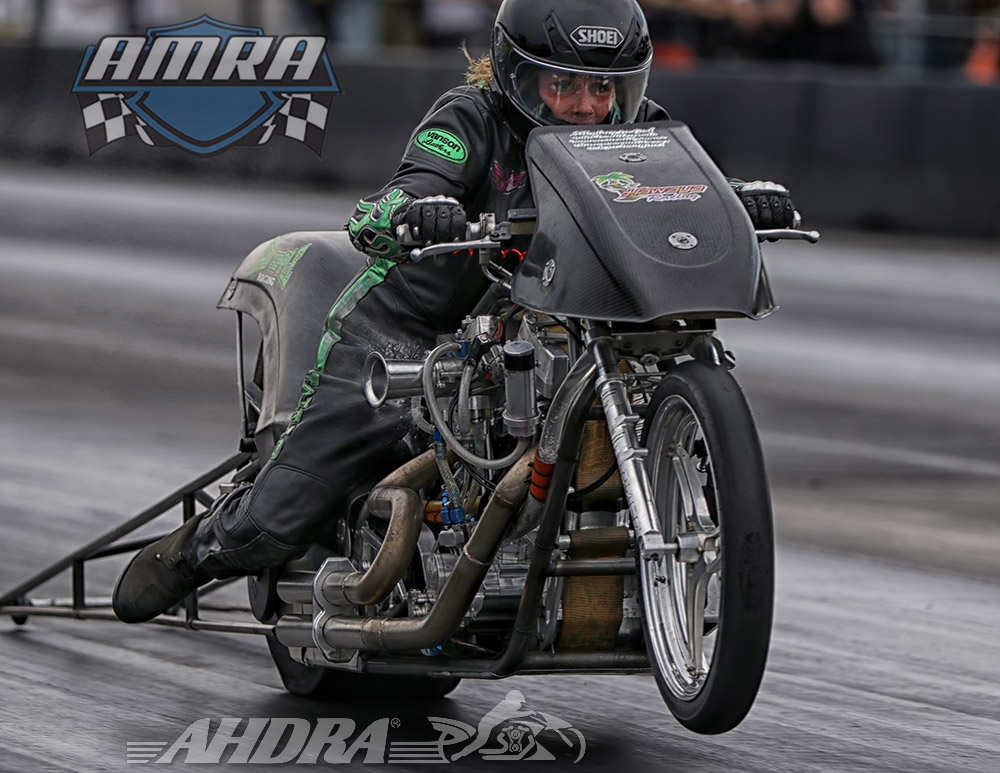 The record-breaking gasoline, turbo and nitrous behemoths of GMS Racing Engines Outlaw Street will throw everything available in the mechanical and technological world to make all-out assaults on Rockingham's quarter mile. Mike Motto, Gregg Dahl, Tim Grindle, Charley Douglass and more will launch their no-bar marvels round after round in make it or break it attempts.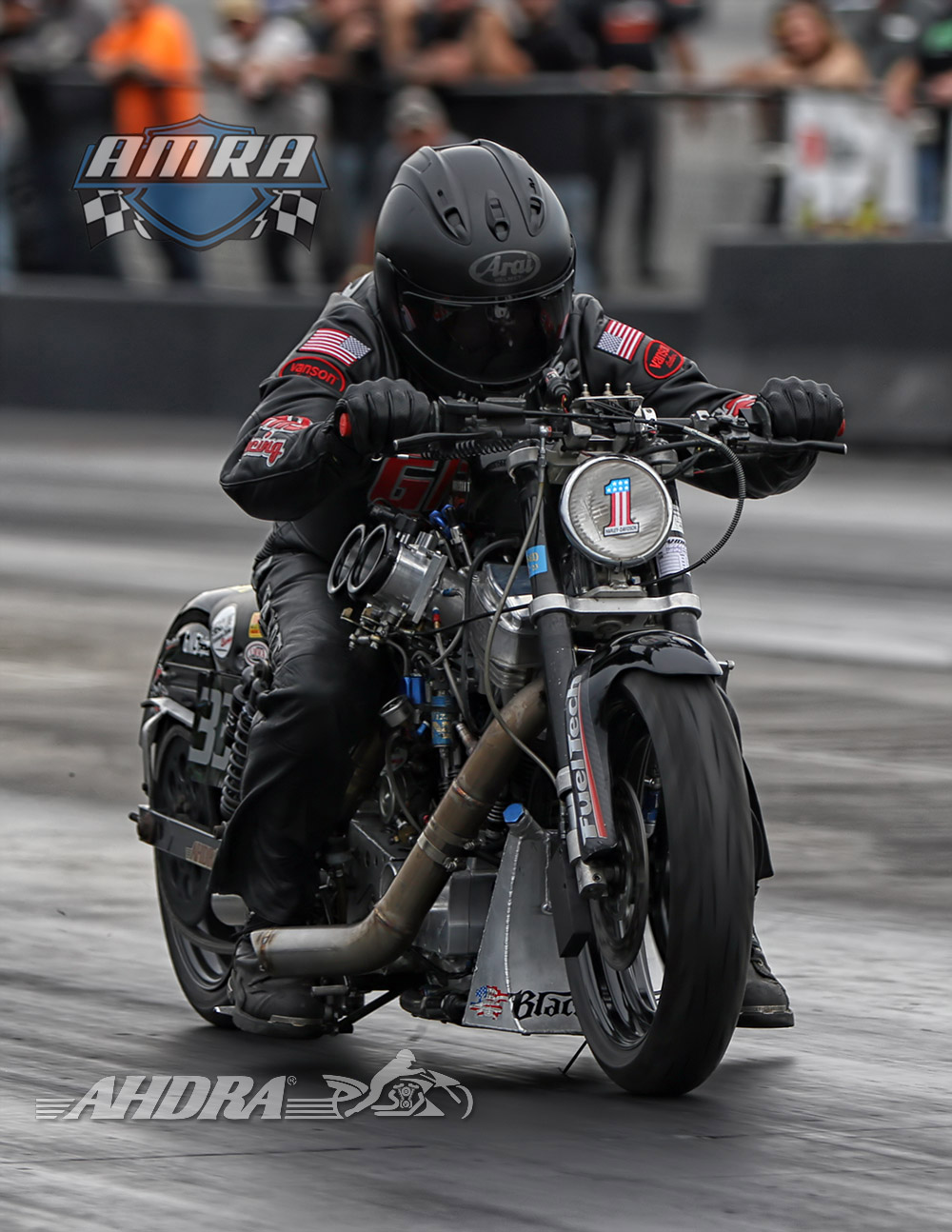 The Hot Street bikes of Brian Conley Jr., Casey Smith and more will all be doing the same.
Zippers Performance Pro Modified, Pingel Super Modified and Axtell Cylinders Modified all feature gasoline, heads-up, out-the backdoor, wheelie-bar competition, led by big-timers like John Price, Louisiana's Billy Doherty, Kimberly "K-Charm" Deshields, Gary Douglass, Chris Hoppe, Jeff Workman, Nate Carnahan, Jason Adams and Mark Saur.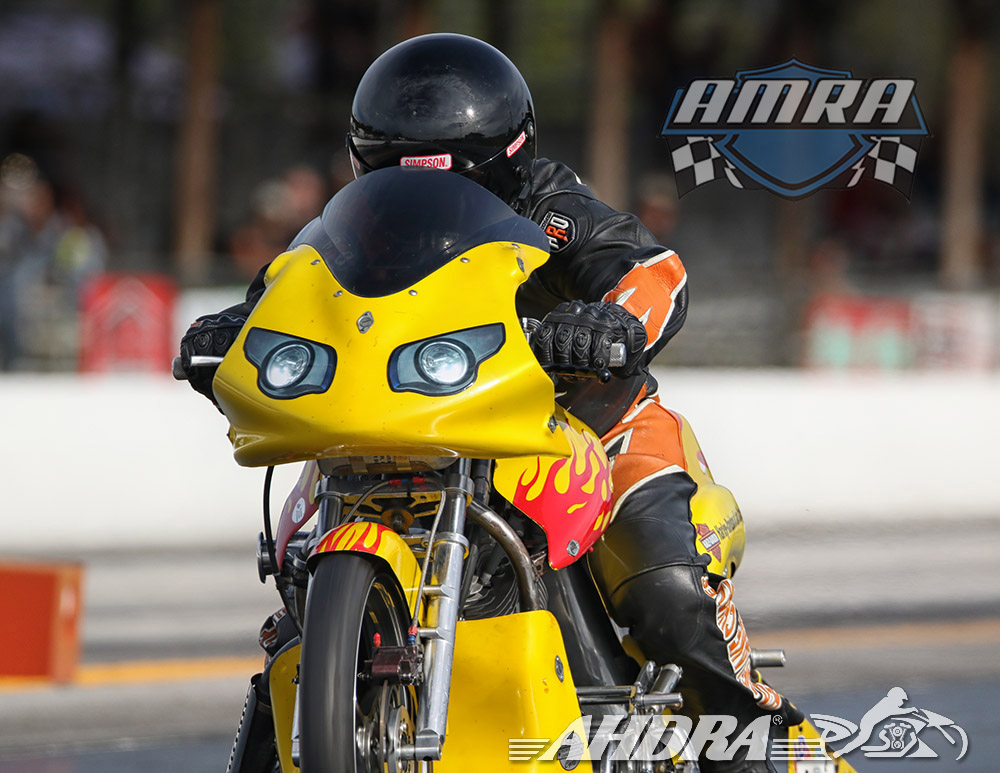 Baggers from wild to wildest will all take to the Rockingham 1320, including Zipper's Performance Pro Bagger and Thundermax Street Bagger. Top Fuel racer Mike Beland, Louisiana's Scott Tomsu and Jeremy Justice, Indiana's Jeremy Williamson, Georgia's Duane Gee, Jimmy Mailkranz and more will be throttling badass Baggers.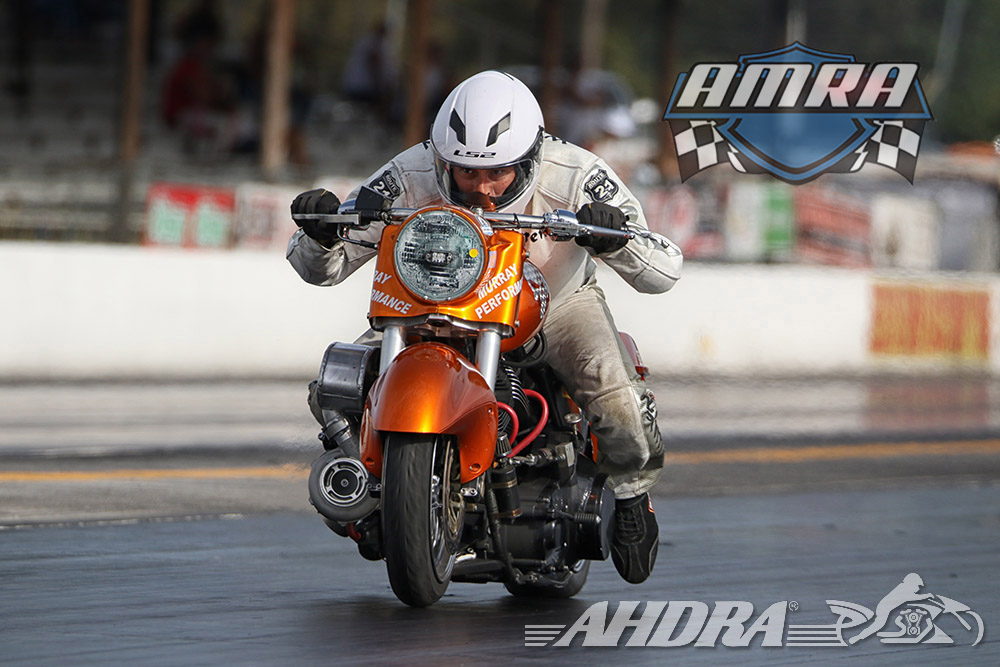 Index classes from Benchmark Excavating Top Eliminator 9.30, Vreeland's Harley-Davidson Super Gas 9.90, BK Electric Super Pro 10.30, Universal Fleet & Tire Pro Eliminator 10.90, and Thundermax Street Eliminator 11.50 will fill the lanes with studs like Ken Strauss, David Doremus, Curt Stuckenschneider, Brad Croneberger, Donnie Huffman, Chris Ussery, Racin' Ray Robinson, Cody Hayworth, Heather Jendruch, Robert Alther, Brad Reiss Jr, Steve Lacy, Terry Mason, Chad Trayner, Perry Paugh, Richard George and more.
Many of these same racers will be entered in Law Tigers Eliminator. Want to try your own American-made V-Twin out on the quarter mile? Bring it and send it!
And then there's AHDRA's family favorite, Junior Dragbikes. The Hines brothers—Michael Jr. and Jaden—will defend their championships against Kylie Himmelreich, Bradley Croneberger Jr, Blake Harper and more.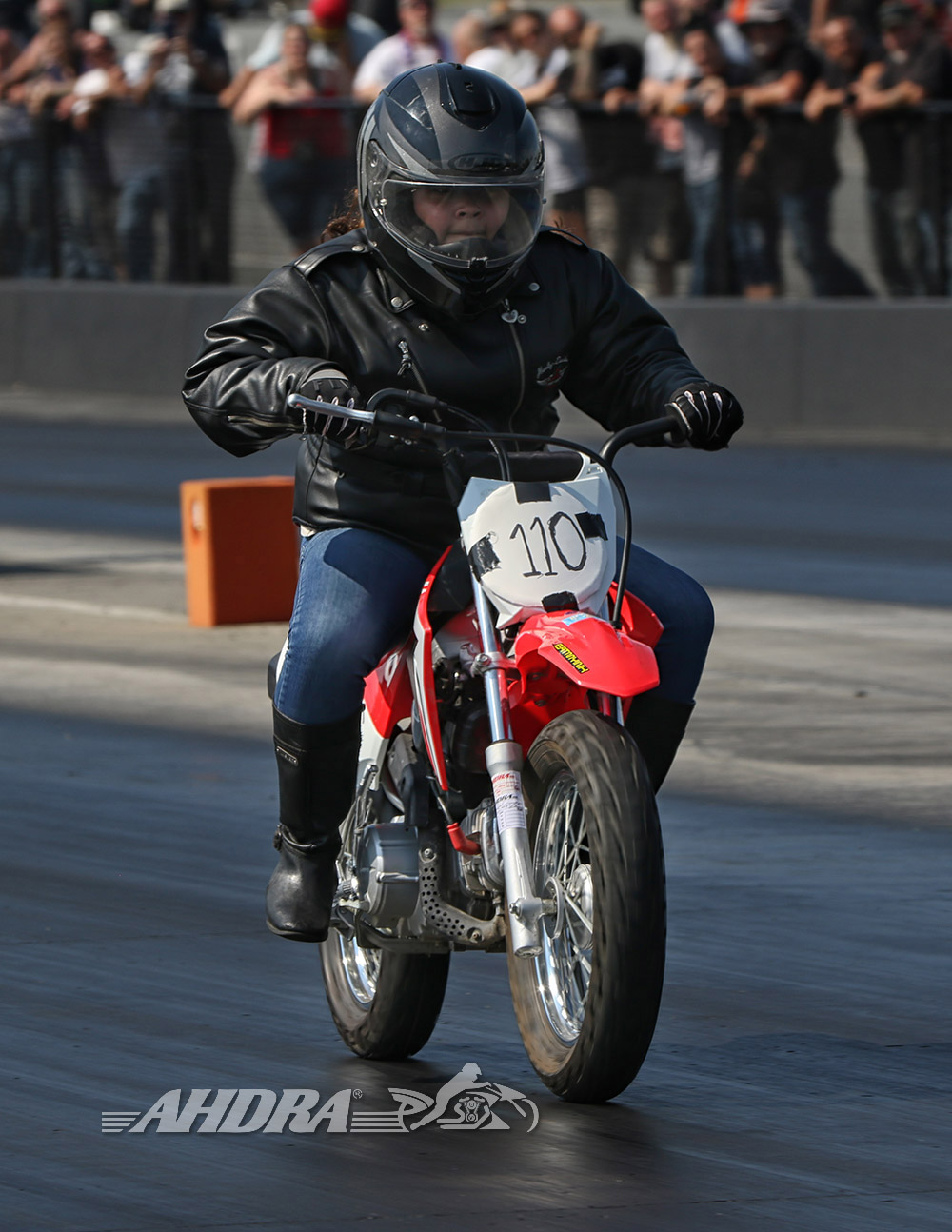 The event will also feature a special King of the Rock ET Shootout by Law Tigers. During Friday night's Test and Tune, the King of the Rock ET Shootout winner will receive a $1k payout. Sign up at the AHDRA trailer for that on Friday. ET qualifications for Sunday's elimination race will take place on Saturday. This time, sign up at the AMRA tent. Sunday's King of the Rock ET Shootout winner will also receive a $1k payout. An extra $500 goes to the rider who accumulates the most rounds combined, and an additional $500 if the same rider wins both the Friday and Sunday races.

But wait, there's more! Lumbee Racing is sponsoring a Pro Comp Outlaw Shootout under the lights on Saturday night. Stick around for this southern style, badass Bagger and no-bar action.
AMRA's Greg Baugh and John "JT" Toth, and AHDRA's Bill and Chrissy Rowe look forward to welcoming the whole Harley-Davidson drag racing family back to Rockingham Dragway,
Gates open to the public Friday at 10:00 am with test and tune from 4:00 pm to 10:00 pm. Gates open Saturday at 9:00 am with qualifying starting at noon. Gates open at 8:00 am on Sunday with eliminations starting at noon.
There are more videos on the Cycledrag Youtube channel (please subscribe here) and the Cycledrag Facebook page (Please like here) and more will be coming soon. Check back daily.
To take advantage of some amazing discounts at Brock's Performance, click – http://brocksperformance.com?aff=12
USE cycledrag5 coupon code.