Cycledrag viewer and Z1 Enterprises customer Jim Dodich started drag racing professionally in the late '70s and '80s and wanted a sweet weekend driver. That's when he found a stock 1977 KZ1000 with good bones that fit the bill perfectly. So, Dodich stripped it and the transformation began…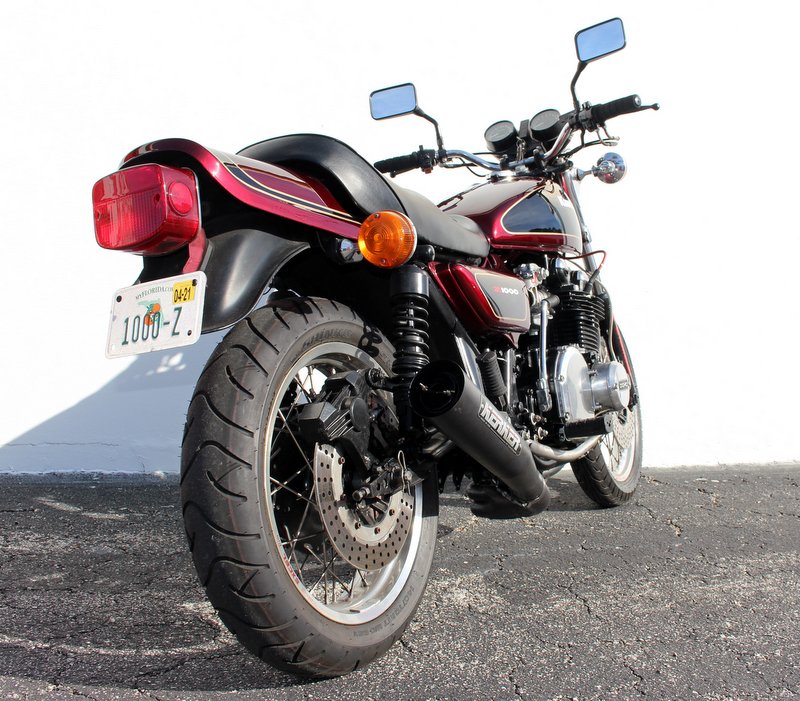 "I cleaned up the head, installed a 1075 street kit and mild cams", Jim explains. "Welded crank and back-cut gears. 29mm Keihin carbs and 17″ WM6 aluminum rear wheel and 18″ front, fitted with triple discs off a Z-1R."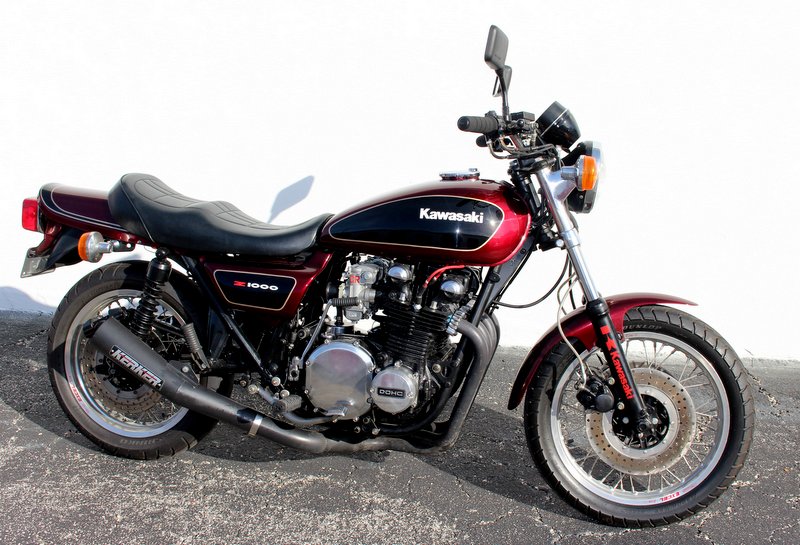 Dodich didn't stop there. He replaced the seat, swapped out the old bulky turn signals for some shorty indicators. New engine covers, coils, wires, Dyna 3, handlebars, pegs, pipes.
"I painted it candy burgundy with black panels and gold accents. It's kind of a replica of a Z-1 I used to road race. The bike has great street manners…yet brutally fast. I love it."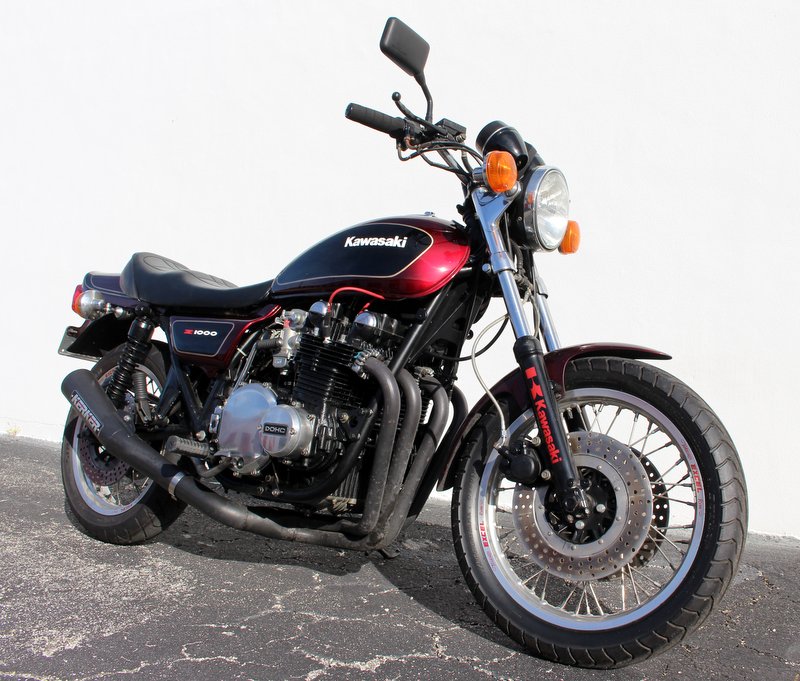 "It gets a crown, even among the Harley crew. Thanks for all the help!"
Excellent work, Jim and thank you for choosing Z1 Enterprises and watching Cycledrag!
There are more videos on the Cycledrag Youtube channel (please subscribe here) and the Cycledrag Facebook page (Please like here) and more will be coming soon. Check back daily.