The first-ever weekend in Seattle for Pro Stock Motorcycle simply meant another dominating weekend for points leader Gaige Herrera, as he wrapped up a flawless weekend at Pacific Raceways with a winning run of 6.764 at 198.99 on his Vance & Hines/Mission Foods to defeat teammate Eddie Krawiec. It gives the phenom his fifth win in seven races in the category this year, as well as a second perfect weekend after Herrera qualified No. 1 and also picked up the Mission #2Fast2Tasty NHRA Challenge victory.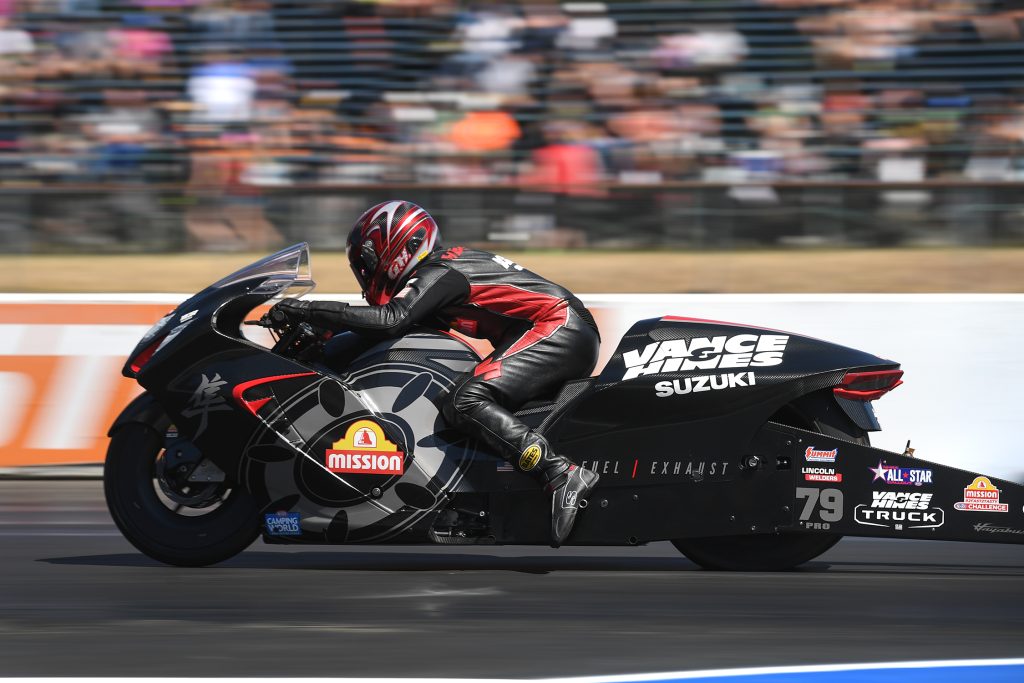 On Sunday, he reached the final round with round wins against Lance Bonham and Hector Arana Jr., going as quick as 6.729 at 197.36. After winning in Denver, Herrera now has the chance to sweep the Western Swing, a feat that has never been accomplished in Pro Stock Motorcycle and hasn't happened for any competitor since 2009. Herrera is excited about that opportunity and was also thrilled to perform at an impressive level in his first appearance at Pacific Raceways.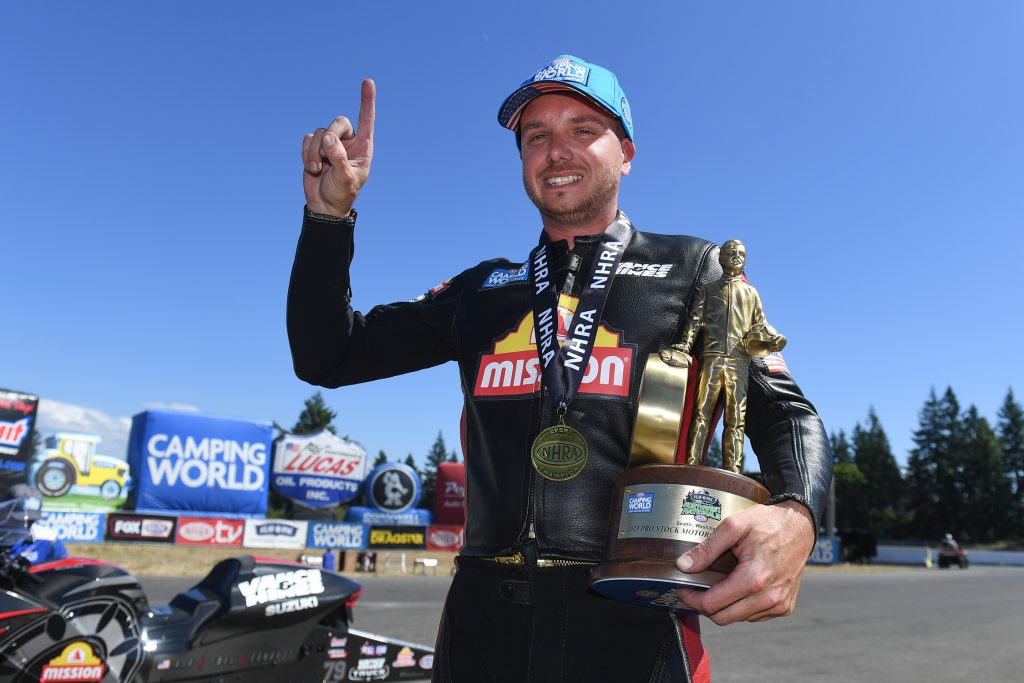 "It means a lot to be the first winner and I'm glad we were able to put on a show for them," Herrera said. "The track was smooth and one of the best tracks I've been on, and Andrew (Hines, crew chief) and the guys had our bike running great. That was probably one of my toughest finals, having to race the boss and one of the guys that has helped me so much. Overall, though, it was awesome racing him and it was just business as usual and I'm happy to be on top.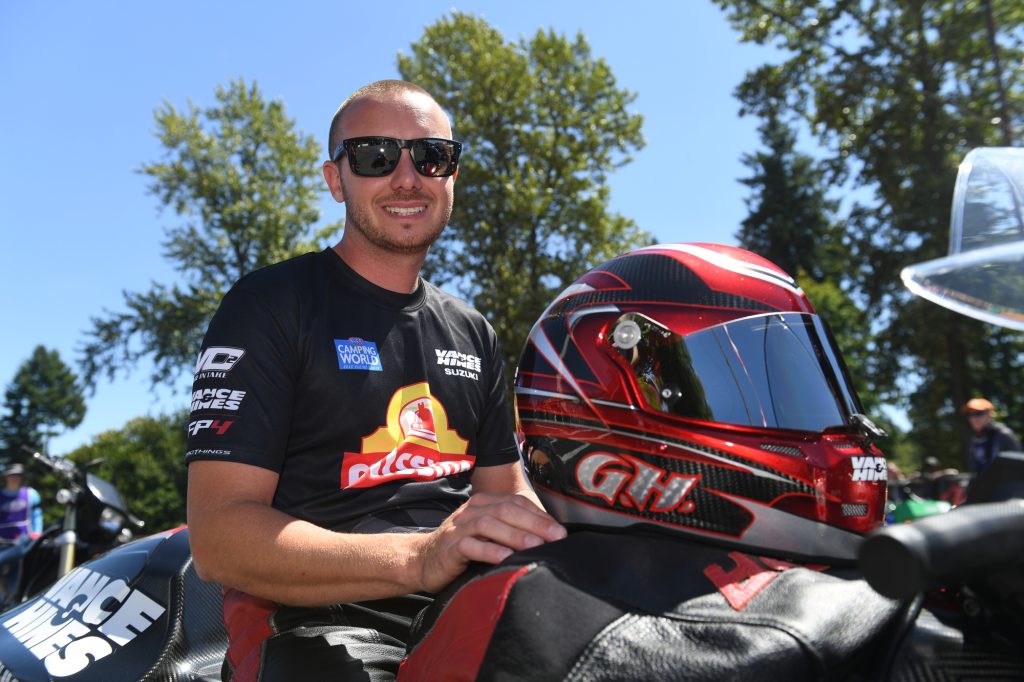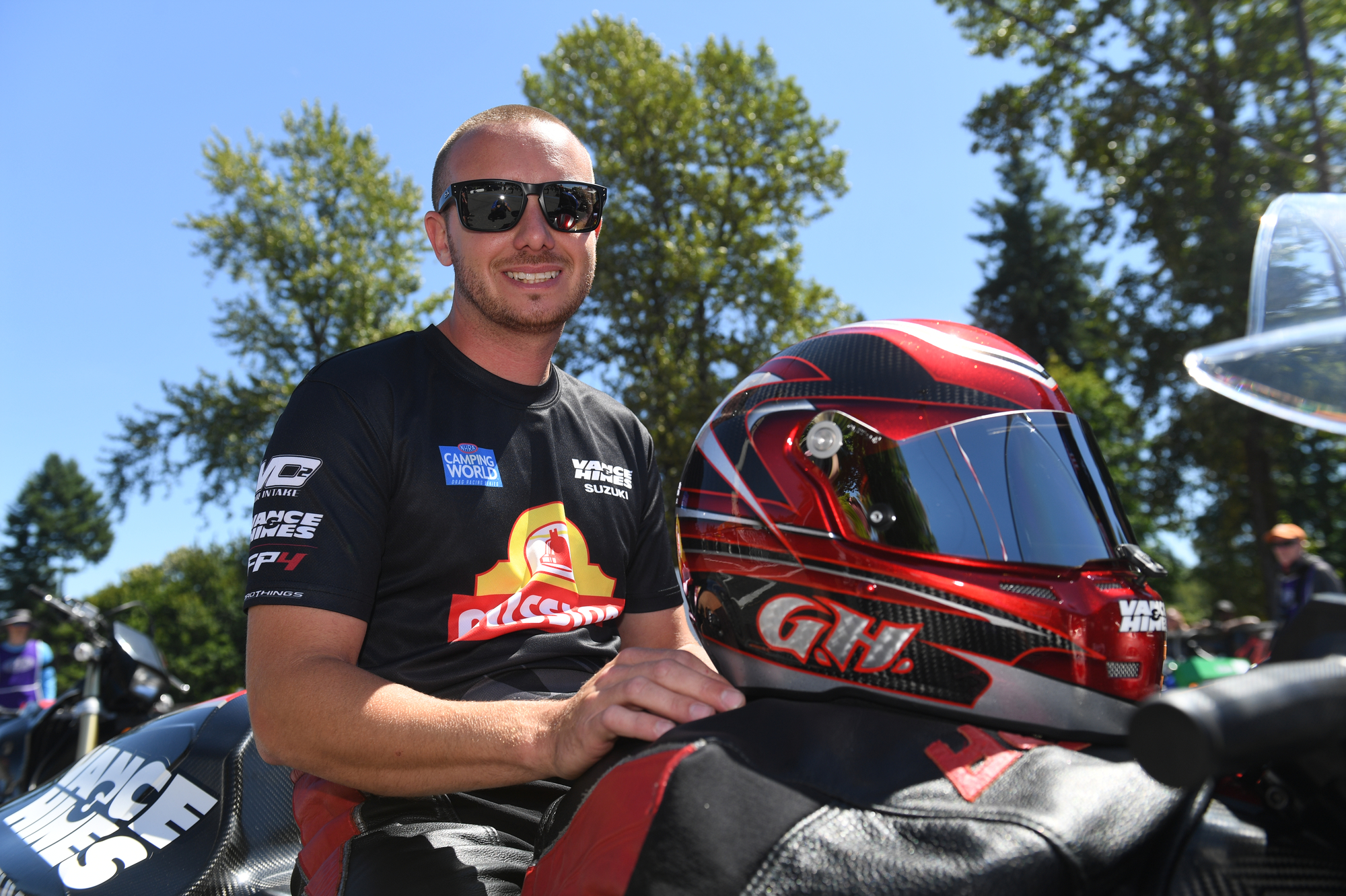 "I've had an awesome two races and I hope to do well in Sonoma. It obviously would be amazing to sweep (the Western Swing), so I'm definitely excited. Plus, we've got the (Pro Stock Motorcycle) All-Star Callout, so it's going to be a busy, busy weekend. The whole field is tightening up and Sonoma is always a fast track, so it's going to be very competitive."
Krawiec, who was denied his 50th career victory, advanced to the final round for the 82nd time overall and first time in 2023 with wins against Ryan Oehler, rookie Chase Van Sant and defending world champion Matt Smith.
The NHRA Camping World Drag Racing Series closes out the famed three-race Western Swing with the Denso NHRA Sonoma Nationals on July 28-30 at Sonoma Raceway.
PRO STOCK MOTORCYCLE:
ROUND ONE — Angie Smith, 6.842, 199.58 def. Chris Bostick, Foul – Red Light; Chase Van Sant, Suzuki, 6.799, 198.58 def. Jianna Evaristo, Suzuki, 6.822, 197.31; Matt Smith, Suzuki, 6.782, 199.11 def. Marc Ingwersen, 6.916, 197.19; Kelly Clontz, Suzuki, 6.847, 196.39 def. Steve Johnson, Suzuki, 7.075, 155.24; Eddie Krawiec, Suzuki, 6.847, 198.26 def. Ryan Oehler, 6.931, 194.24; Hector Arana Jr, 6.836, 200.56 def. Karen Stoffer, Suzuki, 8.119, 115.94; Gaige Herrera, Suzuki, 6.729, 197.36 def. Lance Bonham, Buell, Foul – Red Light;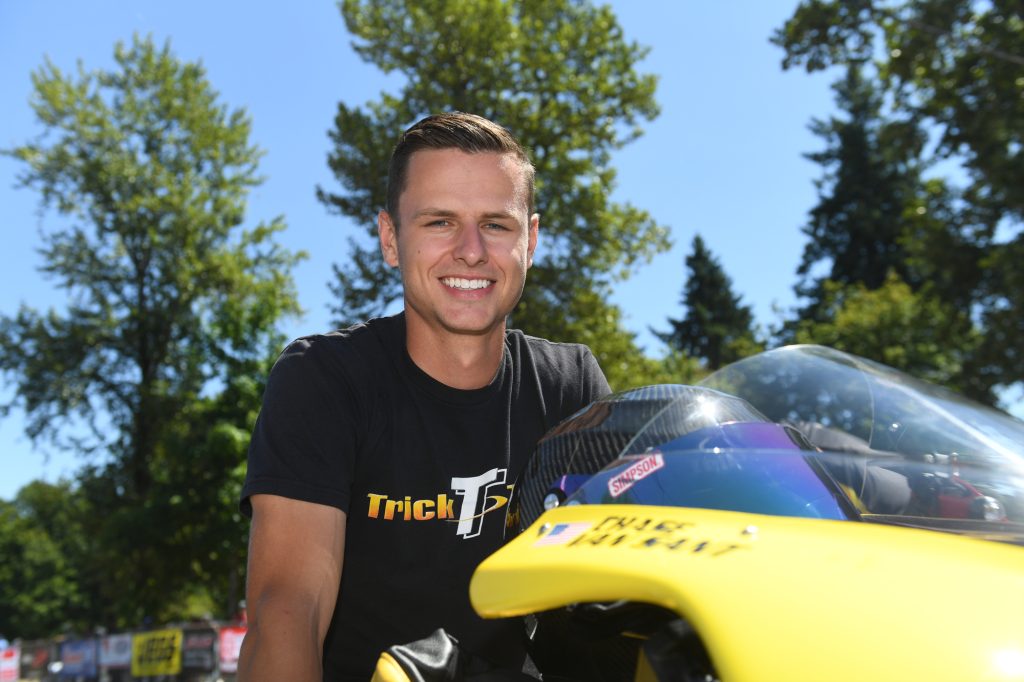 QUARTERFINALS — Arana Jr, 6.949, 198.88 def. Clontz, 6.985, 193.35; Krawiec, 6.821, 198.23 def. Van Sant, 6.860, 195.96; M. Smith, 6.819, 198.00 def. A. Smith, 6.861, 197.91; Herrera, 6.780, 199.08 was unopposed;
SEMIFINALS — Krawiec, 6.865, 197.54 def. M. Smith, Broke; Herrera, 6.825, 197.16 def. Arana Jr, 6.852, 197.80;
FINAL — Herrera, 6.764, 198.99 def. Krawiec, 6.809, 198.85.
There are more videos on the Cycledrag Youtube channel (please subscribe here) and the Cycledrag Facebook page (Please like here) and more will be coming soon. Check back daily.
To take advantage of some amazing discounts at Brock's Performance, click – http://brocksperformance.com?aff=12
USE cycledrag5 coupon code.