As is the case for most everyone in the world, 2020 has been chock full of the unexpected for the world's quickest and fastest motorcycle drag racer Larry "Spiderman" McBride. There is light on the horizon as the veteran is ready to resume racing for the first time in a year.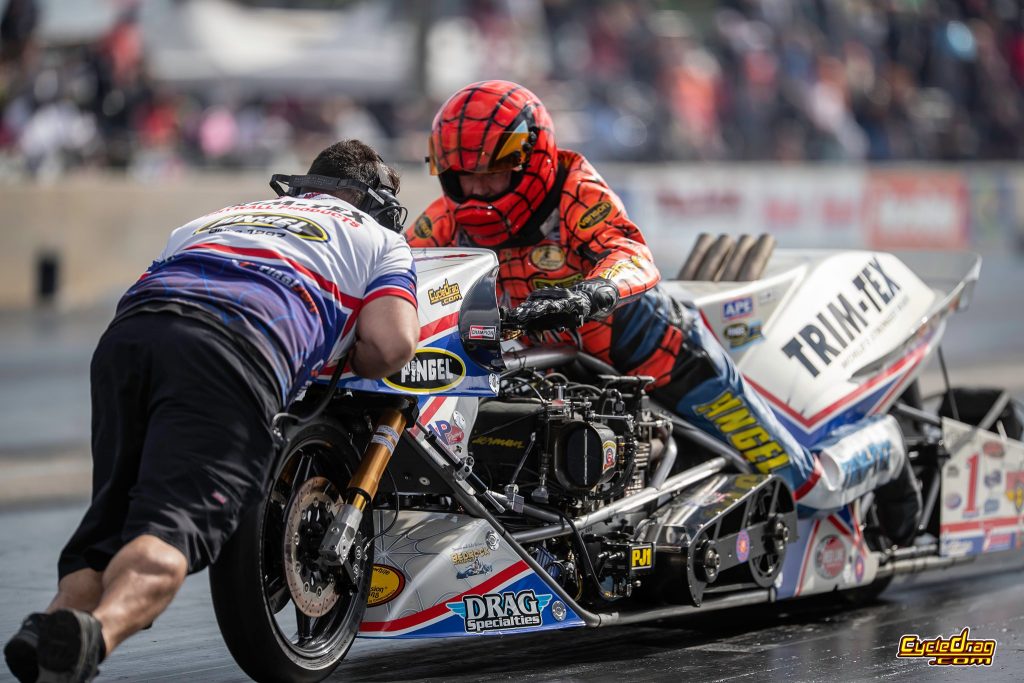 A recap of the past 365 days shows McBride establishing new personal bests at the 2019 Man Cup Finals with a world record blast of 5.50 at 264 mph, wining an unprecedented 20th Top Fuel Motorcycle title, accepting an invite to compete at a NHRA National for the first time since 2001, securing a spot in an exciting exhibition event at one of the biggest independent drag races in the world, the Norwalk Night of Fire, only to see the pandemic cancel all of his plans and keep him off his beloved motorcycle for an entire year.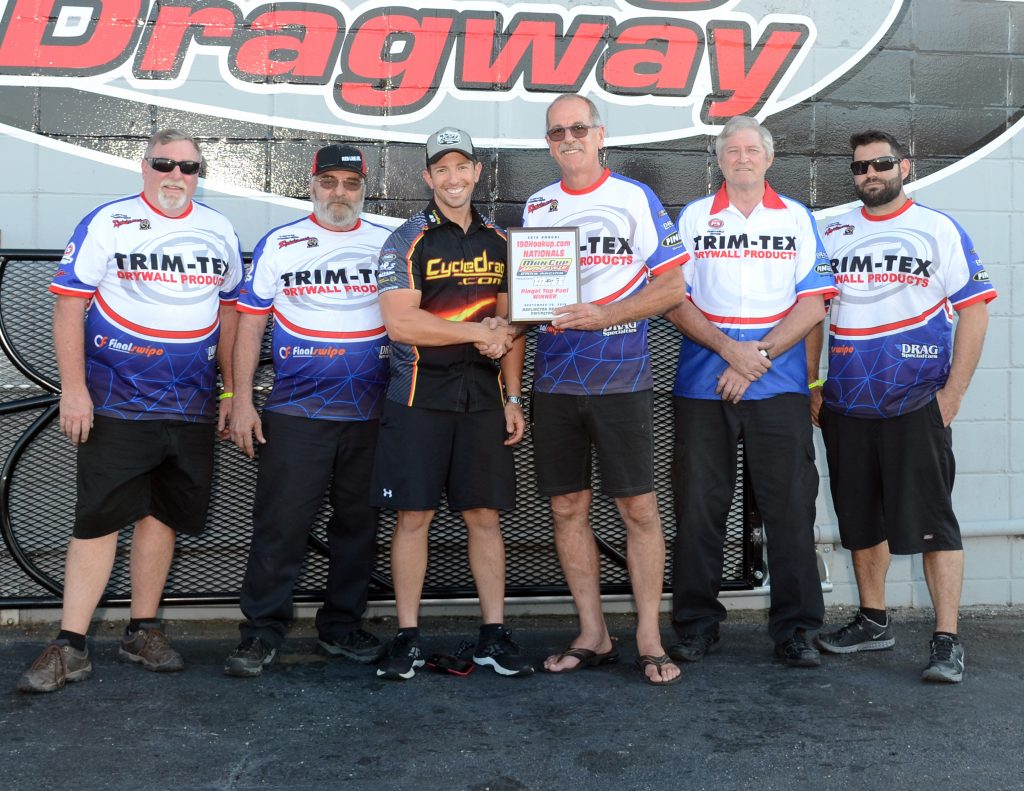 "Nobody likes it but it is something we just have to deal with. Everybody is struggling right now," McBride said. "We have not been anywhere but the shop since January. I'm excited to have an opportunity to get back on the bike. It feels like I have been off it forever."
That chance will come at the Man Cup Finals from South Georgia Motorsports Park Nov. 18-21.
To say McBride is eager to blast down the quarter mile would be a giant understatement. Ahead of his normal schedule, McBride left his Newport News-Va. speed shop, Cycle Specialist on Sunday to get set up early and participate in test sessions on Wednesday and Thursday.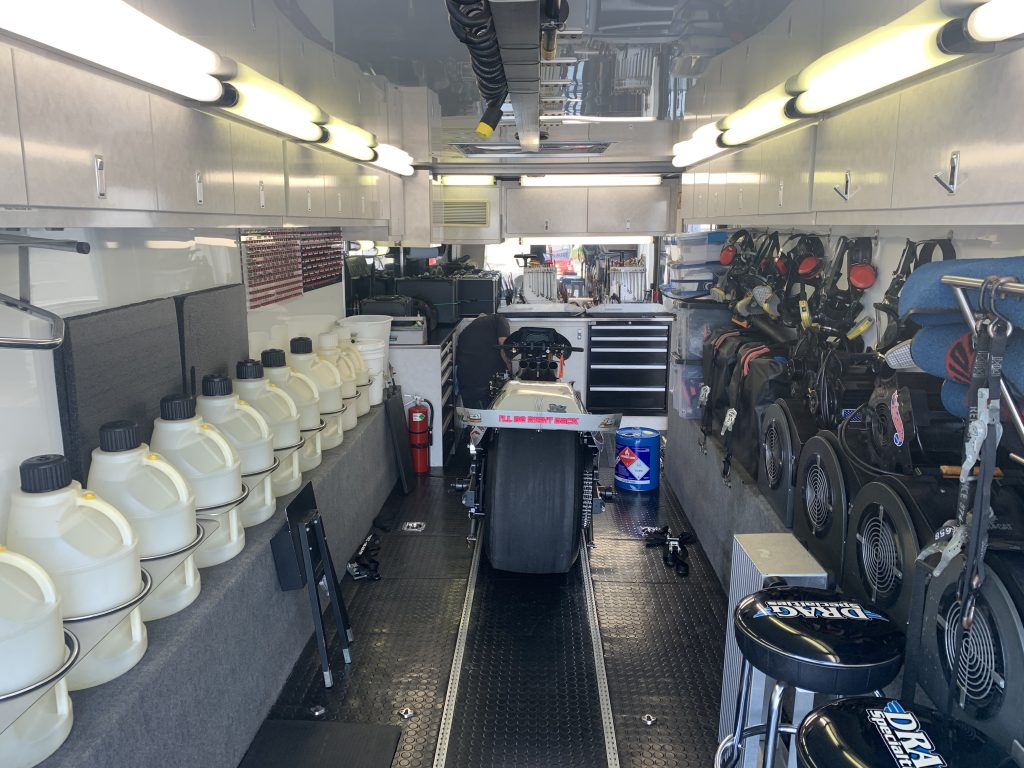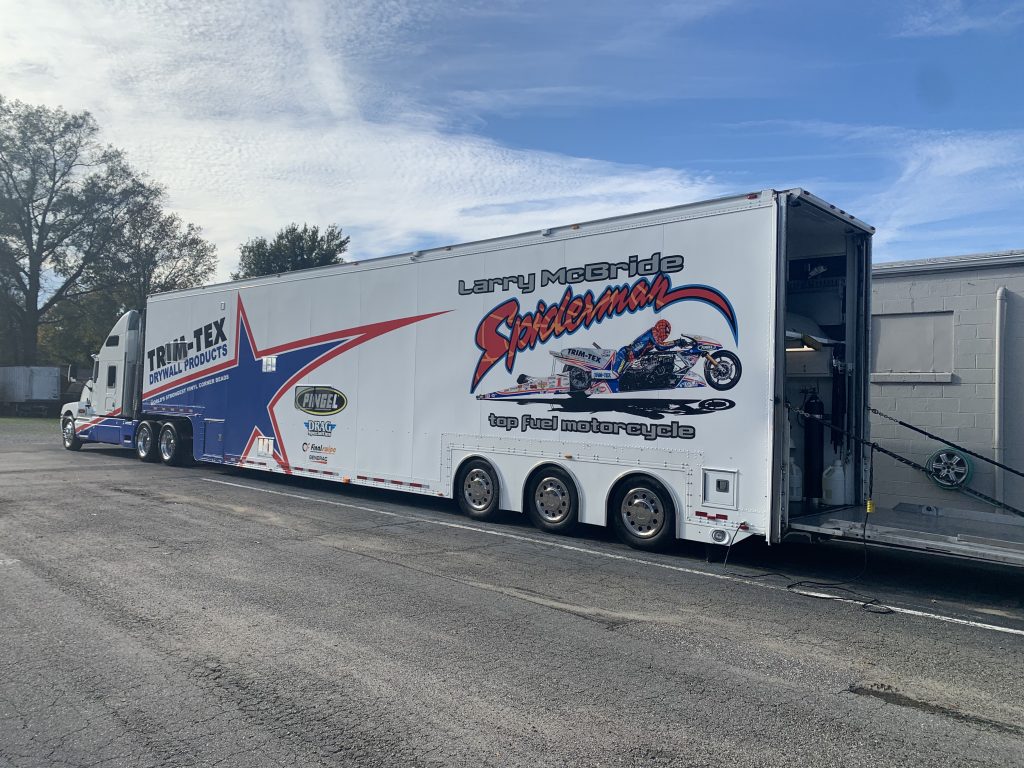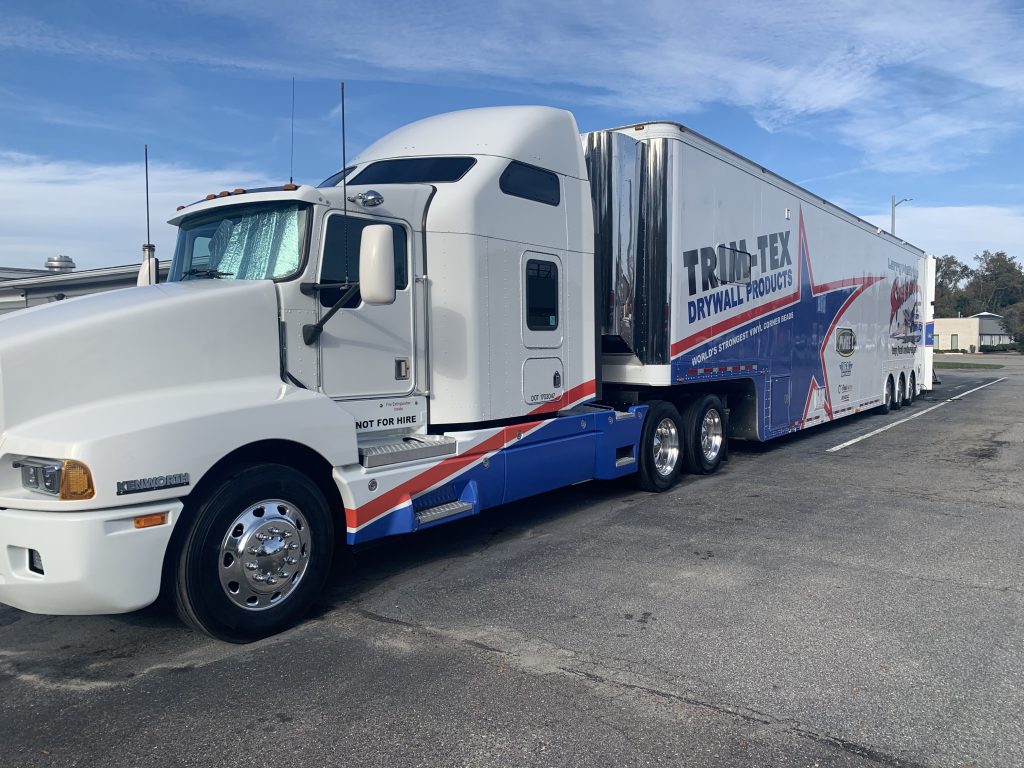 Although he's been racing for 43 years, has been aboard a Nitro burner since 1978, and his current motorcycle "Star" since 2016, McBride says a year off will require some reacclimating.
"I'm a big believer in taking it slow, even when you have been doing this as long as I have," McBride said. "We are going to make some 330′ passes on Wednesday and work up to 1,000-foot and possibly quarter mile on Thursday."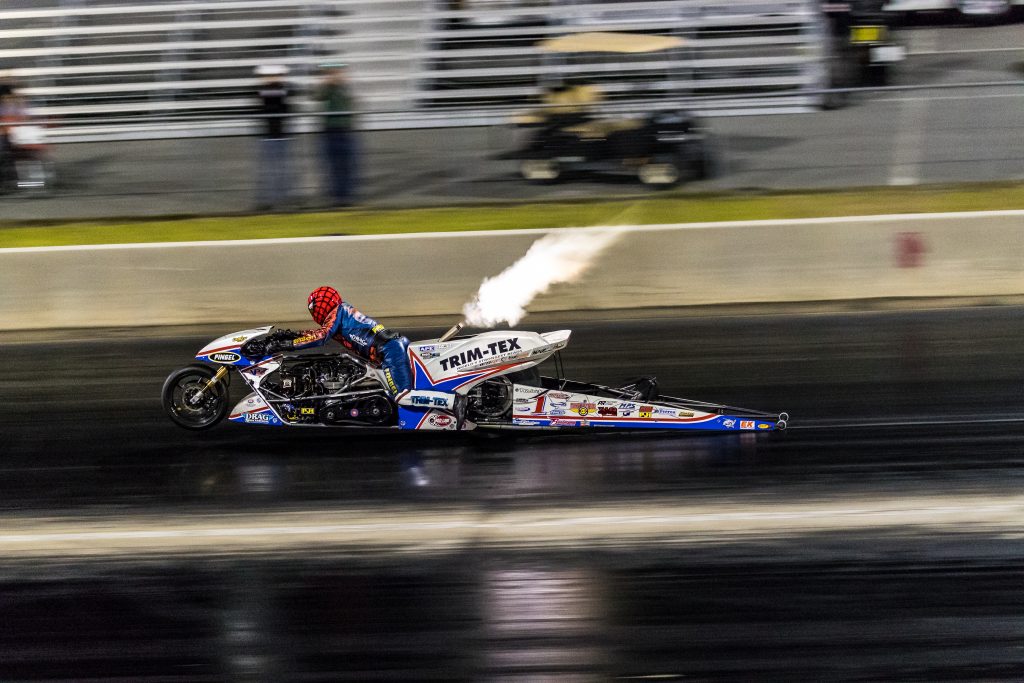 With no action on the track there has been a flurry of activity at McBride's shop with parts being made for the Top Fuel Motorcycle builds of Jimmy "Hulk" Brantley and Dave Vantine. On his own motorcycle McBride has built a new set of wheelie bars and made refinements to the chassis. It's another reason why the Spiderman is relishing an opportunity to test.
"When you make this many changes the goal is always to just get the bike down the track with no problems," McBride said. "That's what we hope to do Wednesday. We can turn the power up from there once we get some data."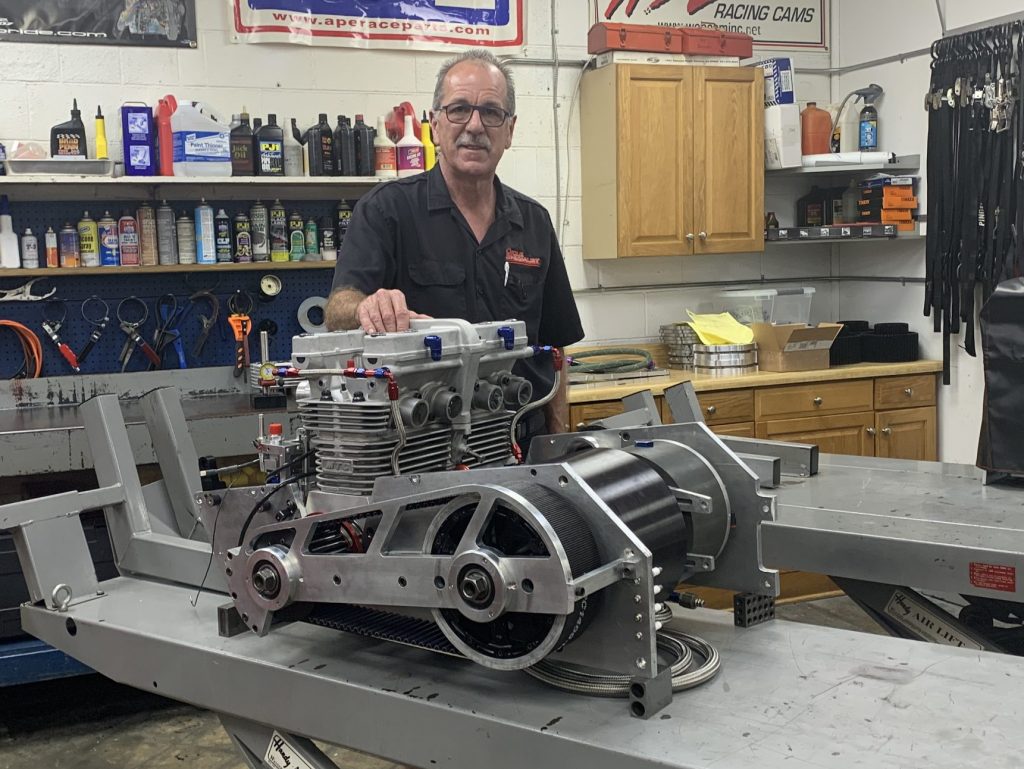 And if the improvements to the motorcycle and extra preparation lead him to another Valdosta victory, McBride says 2020 will be just a little sweeter.
"Just going out and running the bike will make me feel better," McBride said. "It would mean a lot if we could go win the race for all my sponsors and all the people who stand behind me. This has been a difficult year and I really appreciate all the support."
A full or near full field is anticipated with Vantine, Chris Hand, Sam Wills, Mitch Brown and a few turbo Funny Bikes expected to enter. A mid-season rule change allows turbos to enter Top Fuel and this will be the first Man Cup race fans will be able to see the hairdryers and the Nitro bikes mix it up.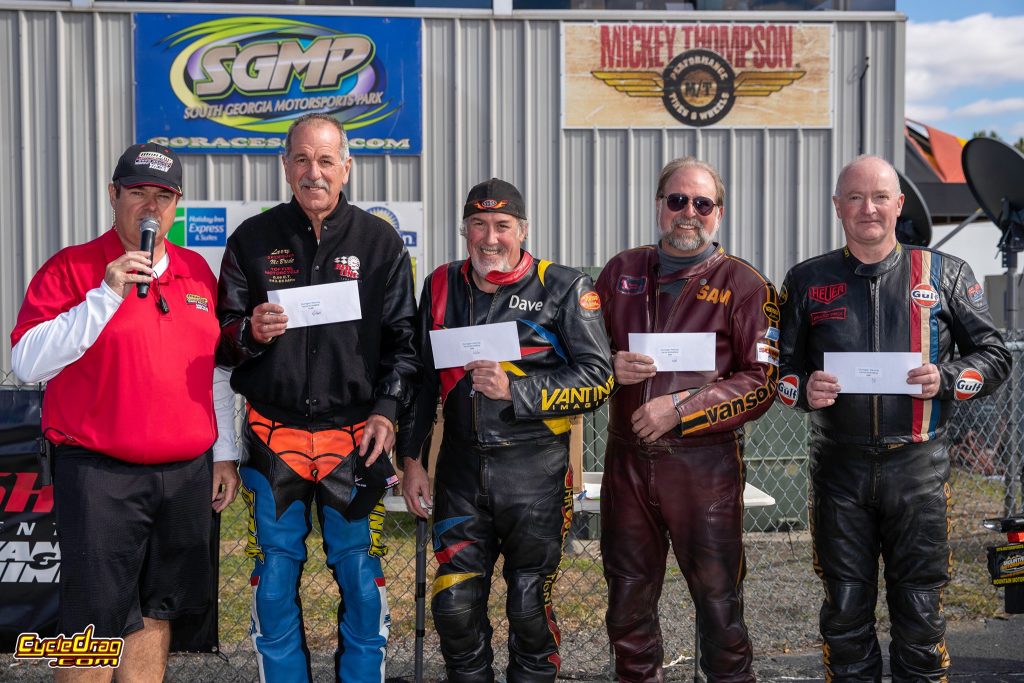 The first round of Pro Qualifying is slated for 4:30pm pm Friday evening.
Win or lose, it's back to racing, and McBride could not be happier.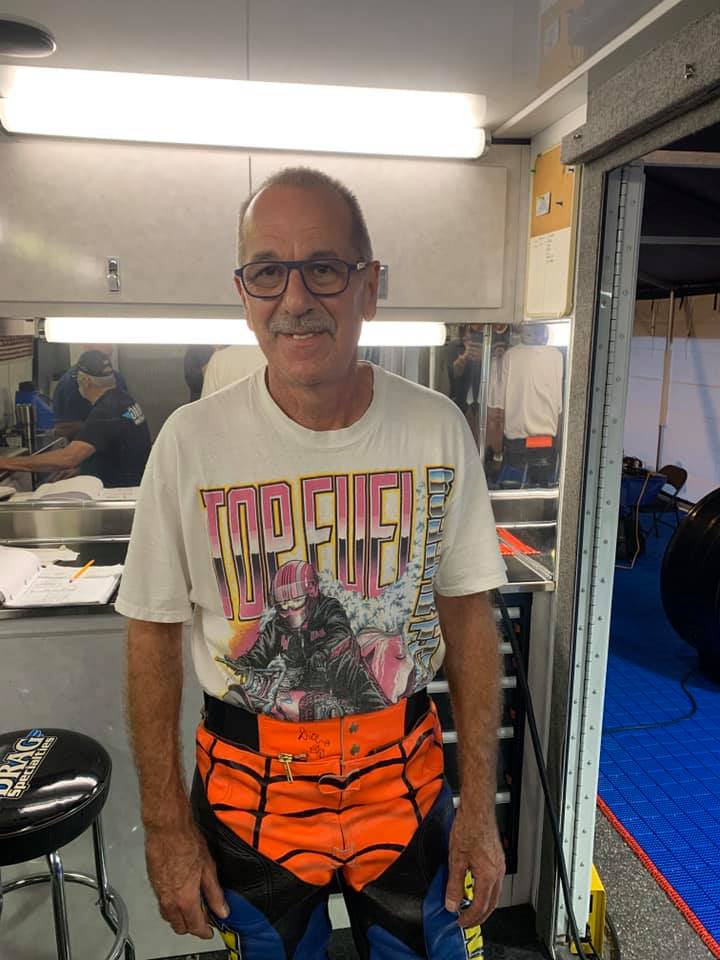 For all the continued support McBride thanked his primary sponsors; Trim-Tex Drywall Products, Pingel Enterprise, Drag Specialties-Parts Unlimited, Final Swipe Merchant Services, Web Camshafts, APE, Donnie and Julie Wilson and Kibblewhite Precision Machining.
Vance & Hines Motorsports, Red Line Synthetic Oil Corporation, PR Factory Store, Ferrea Valves, World Wide Bearings, Vanson Leathers, Belt Drives Ltd, Simpson Race Products, Nitrous Express, EK Chain, Bill Miller Engineering, Cometic Gaskets, B&J Transmission, Carolina Cycle, L.A. Sleeve, Mickey Thompson Tires, Valco, Goodridge, Carlisle Belts, ProJack, Bullseye Visual, Gates Belts and Cycledrag.com