Don't call it a comeback.
The NHRA's winningest female, Angelle Sampey announced she will return to teh NHRA Pro Stock Motorcycle class to ride Vance & Hines's new four-valve Suzuki-powered race bike in the 2021 Camping World series. Sampey's quest for a fourth championship is a partnership between Vance & Hines and global food producer Mission Foods.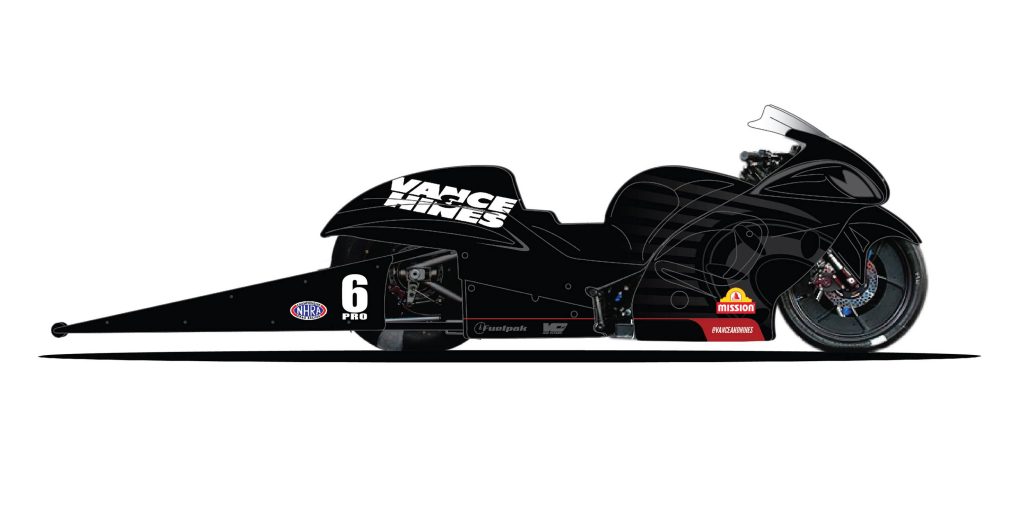 Sampey, a 43-time national event winner, will be among the first to ride the recently announced Vance & Hines four-valve Suzuki-powered machine. The new engine features a modernized top-end which provides increased valve lift and reduced mass in the valve train. The 1850cc motor delivers nearly 400 horsepower and will be paired with a custom chassis developed using data from thousands of runs in NHRA competition.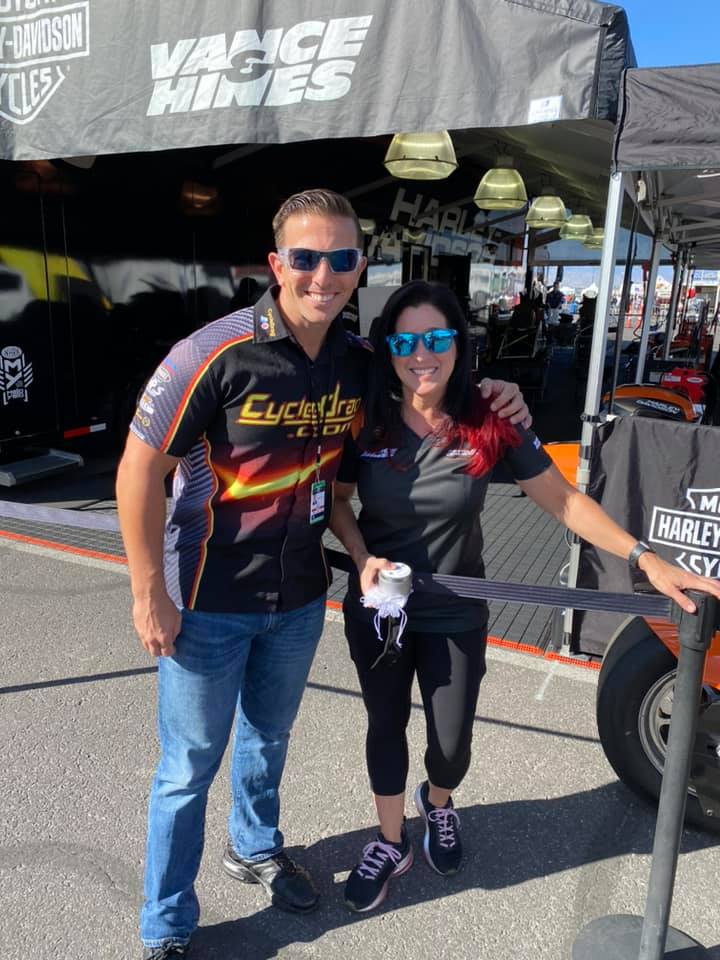 "I'm so excited to be part of the Vance & Hines team again this year," said Sampey. "This is a first class company that gives me the best bikes I've ever ridden. I'm feeling really good about what we can accomplish together this year."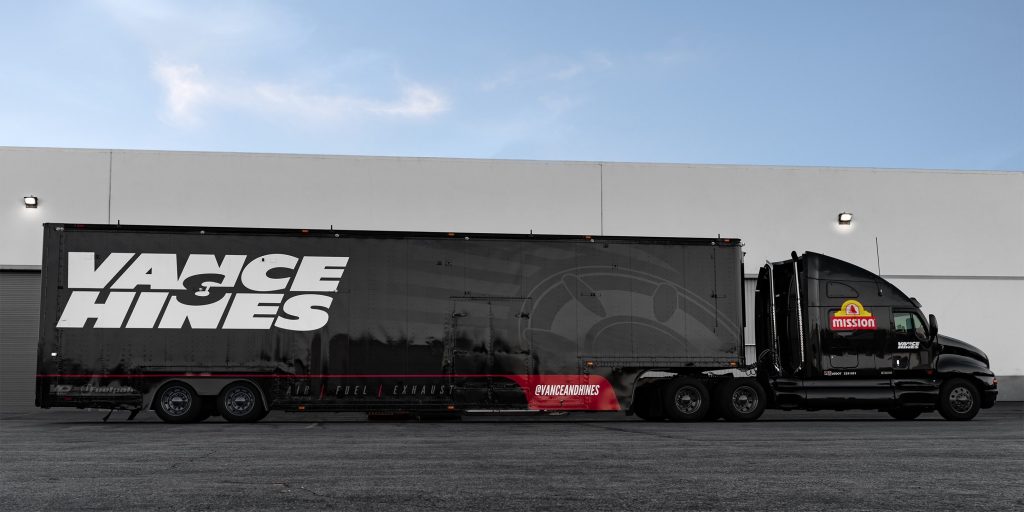 "We're happy to be working with Angelle once again," said Vance & Hines President & CEO, Mike Kennedy. "Vance & Hines is in a wonderful position right now. We've got one of the top riders in the sport aboard our outstanding new equipment and we have Mission Foods as our new Team Partner. I couldn't have hoped for anything better as we go into the 2021 season."
Andrew Hines and Eddie Krawiec, with 10 championships and 104 Pro Stock Motorcycle victories combined, will not compete in 2021 and will instead serve as in crew chief and on-track development roles with Sampey's bike and on the new Vance & Hines engine combination.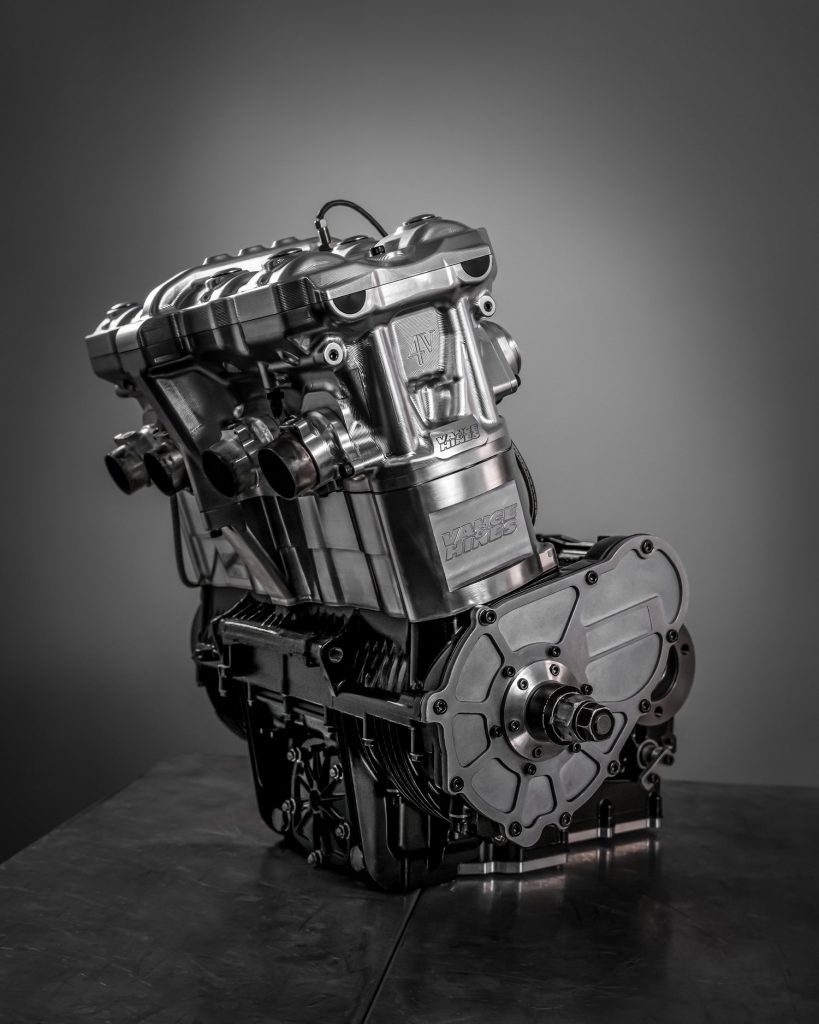 The new Vance & Hines engine will debut at the NHRA Gatornationals in Gainesville Florida; several teams will be competing with the new Suzuki-based motor and a new Vance & Hines-designed chassis at that event.
"The scale of this launch is unprecedented in the drag racing world and it highlights our company's technical capabilities," said Vance & Hines President Mike Kennedy. "This engine and the cylinder head design are applicable to several racing classes and easily adaptable to every team that is currently running a GS two-valve Suzuki. This launch is a proud moment for Vance & Hines and hopefully will net many victories for our Suzuki riders in 2021 and beyond."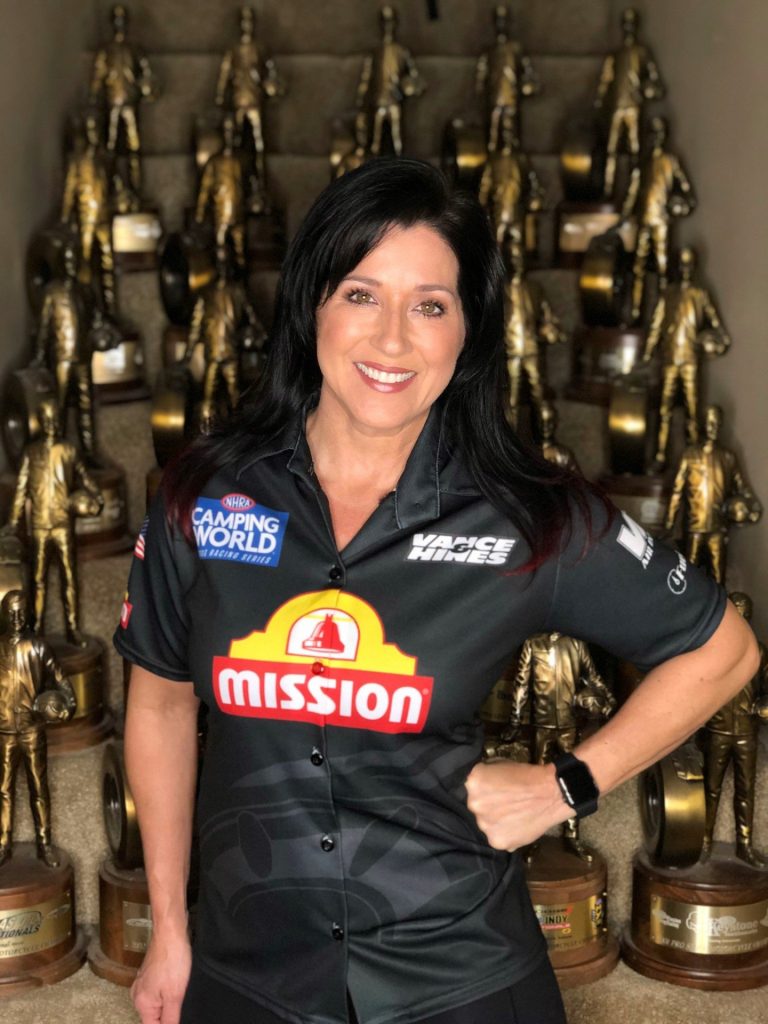 The new four-valve head modernizes the technology in Suzuki drag racing motors and replaces the two-valve design which was introduced in 1998. The engine retains the 1850 cubic centimeters engine displacement. For the first time, Vance & Hines has integrated finger follower technology rather than a shim-under-bucket design in a drag racing cylinder head, which allows for less mass in the valve train and increased RPM. The intake and exhaust port spigots are modular, so they can be adapted to different air boxes and exhaust pipes without redesigning or remanufacturing the head itself. This allows the new head to be used not only in NHRA's Pro Stock Motorcycle class, but also in the Pro Mod and Pro Street classes.
Design credit for the motor, code named "VHIL18504V," goes to six-time NHRA champion Andrew Hines. The head was completely developed in Solid Works CAD design and was a fully functional running model prior to production.
"The 1850cc motor is approaching nearly 400hp and we believe that this is just the start of a new era of Suzuki drag racing championships," said Hines. "Right now, this four-valve design is more powerful than the best of our two-valve motors. And there's room to get better and faster with this architecture."
There are more videos on the Cycledrag Youtube channel (please subscribe here) and the Cycledrag.com Facebook page (Please like here) and more will be coming soon. Check back daily.