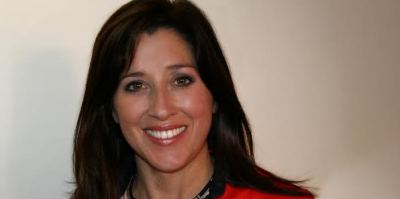 Coming off a solid performance at the season opener for the NHRA Pro Stock Motorcycles Angelle Sampey is ready for the ZMax 4-wide Nationals in Concord, NC. Angelle and her Star Racing team stayed in Gainesville to work out some of the bugs on Monday and came away with some powerful information that has her feeling confident about the 2015 season.
"We had a great motorcycle in Gainesville," said the 3-time NHRA World Champion. "This is the most comfortable I have ever felt on my bike, George and the guys have been working hard to keep our Star Racing S&S powered Buell in the hunt. Charlotte will be exciting competing 4-wide and I look forward to keeping our momentum we started at the GatorNationals. Once we get past Charlotte all of our focus will be dedicated to The Star Racing Riders Challenge.
"The Star Racing Riders Challenge is going to give one racer the opportunity to be Angelle's teammate at the Summit Racing Equipment NHRA Southern Nationals at Atlanta Dragway May 15-17," exclaimed Star Racing owner George Bryce. "30 riders will compete for that honor being judged on their performance on the motorcycle, their personality, passion for the sport and their overall marketability. Each participate has a story, which makes for a very compelling competition."
The Star Racing Riders Challenge will be held in Gainesville, FL with three groups of ten battling for the coveted title. The groups will compete April 13-14, April 15-16 and April 20-21 with two riders from each group advancing to the two day finale on April 22 and 23rd. The winner's package valued at $25,000 includes Star Racing leathers by Bates, a custom winner's jacket and finalist shirt by ProThings.com, their own hero card, marketing package, test session prior to the Atlanta race and the opportunity to be Angelle's teammate on a Star Racing Pro Stock motorcycle in the NHRA national event in Atlanta.
"This is a special experience for me," beamed Angelle. "Having the opportunity to work with 30 hungry and passionate individuals in this amazing competition is unbelievable. I get to help them on the bike, work with them on interviewing and public speaking and help mold so many future potential NHRA racers. I wish there had been a competition like this when I was starting…but the most incredible part is how many of the participants have said that my career has had a major influence on them becoming motorcycle racers."
For more information on The Star Racing Riders Challenge please call Jackie Bryce at 229-924-0031 or email Jackie@starracing.com.