Mission Foods, the world's leading brand for tortillas and wraps, has signed three-time NHRA Pro Stock Motorcycle champion Angelle Sampey to serve as brand ambassador for the Mission #2Fast2Tasty NHRA Challenge, an exciting new race program for the 2023 NHRA Camping World Drag Racing Series season.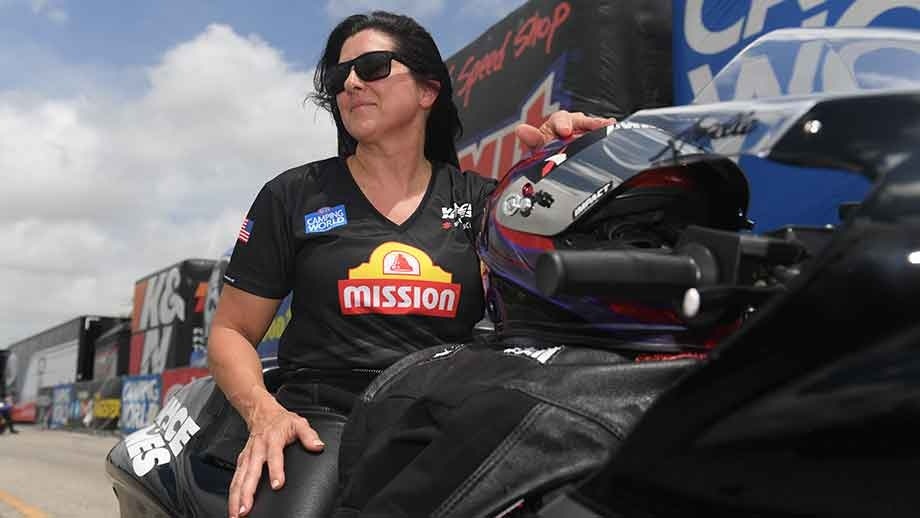 As brand ambassador, fan-favorite Angelle, the winningest female competitor in NHRA history and third-winningest driver in NHRA Pro Stock Motorcycle history, will bring her 26 years of racing expertise to TV viewers with fresh commentary on the Challenge. She will also post live from the Challenge on social media, interview drivers, present medals and checks to Challenge winners, and meet and greet with fans during autograph signings.
"We are very excited to bring Angelle Sampey on board to promote the Mission #2Fast2Tasty NHRA Challenge," said Juan Gonzalez, chief executive officer, Mission Foods. "Angelle brings so much with her passion, dedication and experience in everything she does. I strongly believe that this partnership will not only be great for the Challenge but also for Mission Foods and fans of the NHRA."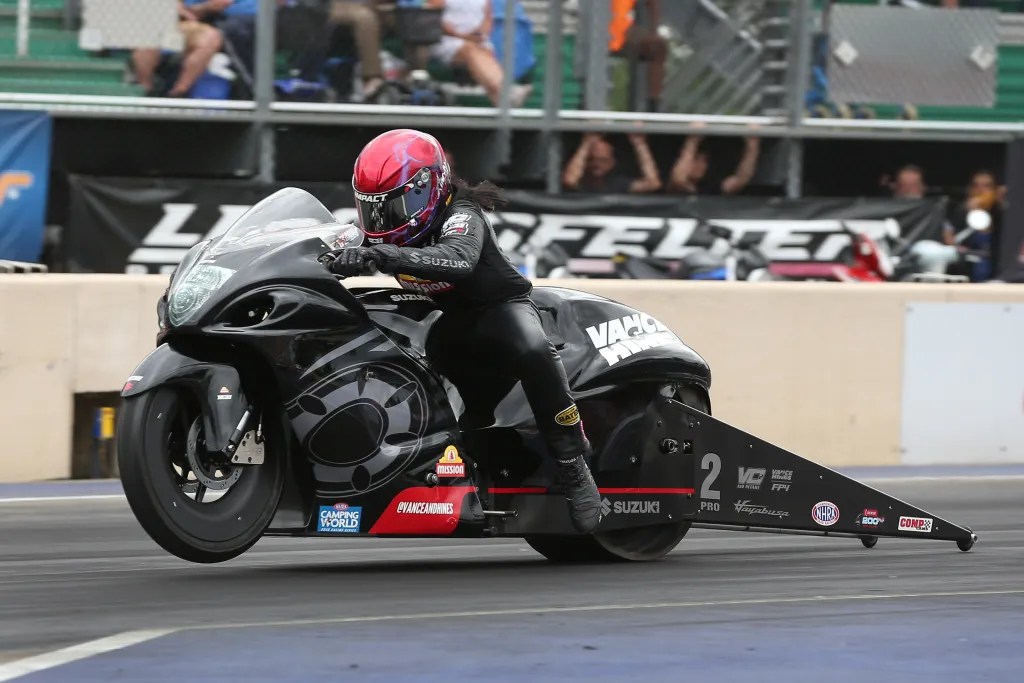 The Mission #2Fast2Tasty NHRA Challenge offers an exciting twist for drivers and their fans, as it introduces competitive racing, as opposed to qualifying races only, to the regular-season Saturday schedule.
In a must-see challenge, semifinalists from the previous race will compete against each other in a rematch in all professional categories. The drivers will face off during the first qualifying session on Saturday, with the two winners then matching up in the final qualifying session.
Drivers in the Mission #2Fast2Tasty NHRA Challenge will also race for more than just redemption. Racers have a chance to win a portion of the half-million-dollar purse over the course of the season, plus bonus points for the Countdown to the Championship playoffs. These bonus points are added after the Countdown points reset and could ultimately lead to a shot at competing for a NHRA Camping World Drag Racing Series world championship.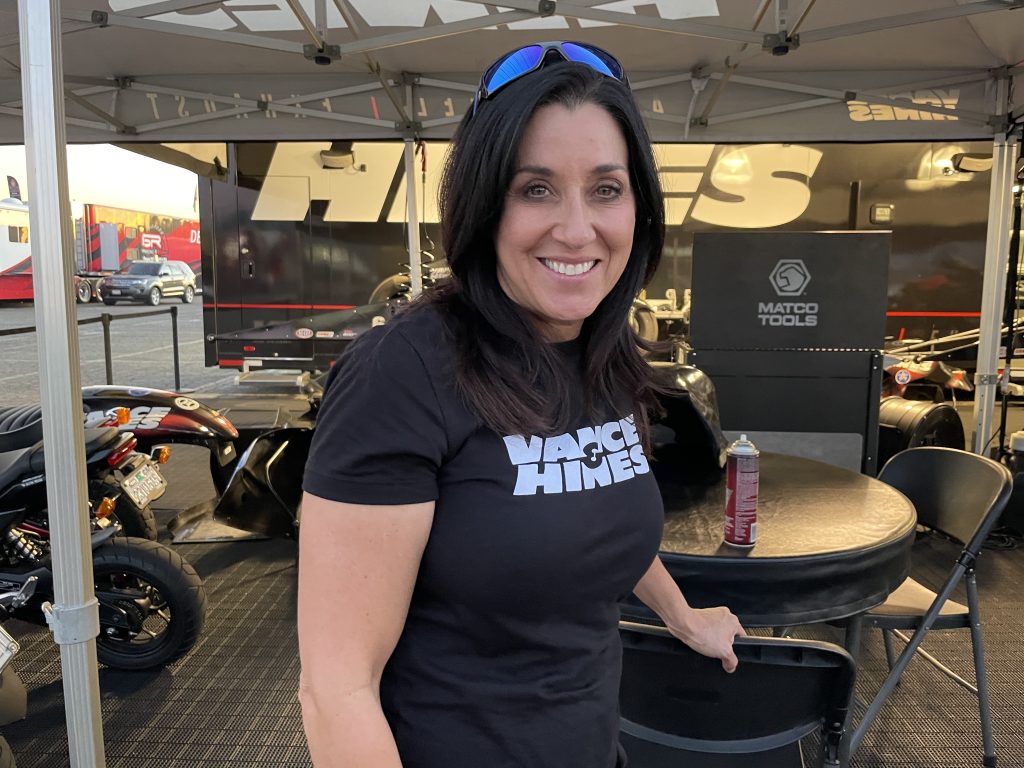 "I am so excited and honored to be chosen as the face of the Mission #2Fast2Tasty NHRA Challenge. I was fortunate to represent Mission Foods over the past two years while racing a Pro Stock motorcycle," said Sampey. "One thing I learned during that time is that I love the people at Mission Foods as much as I love the products. I look forward to spending time with fans and racers at all 12 Mission #2Fast2Tasty NHRA Challenge events. This is going to be a new and exciting adventure for me!"
"Angelle has always been a favorite with our fans and is such a terrific ambassador for NHRA drag racing. It will be great to see the energy and excitement she adds to the Mission #2Fast2Tasty NHRA Challenge this year," added Brad Gerber, vice president and chief development officer, NHRA. "This is such a thrilling new initiative for our drivers and fans, thanks to Mission Foods, and Angelle will be the perfect representative to add even more interest to this Challenge."
The Mission #2Fast2Tasty NHRA Challenge will begin during the NHRA Arizona Nationals on March 24-26 at Wild Horse Pass Motorsports Park in Phoenix. After its debut, the Challenge will take place at all regular-season races in the 2023 NHRA Camping World Drag Racing Series, except for the two four-wide races in Las Vegas and Charlotte. The Mission #2Fast2Tasty NHRA Challenge will end at the prestigious Dodge Power Brokers NHRA U.S. Nationals in Indianapolis.
Fans can tune in to all the thrilling action these Saturday races promise on Fox Sports 1 (FS1) or buy tickets to catch the excitement in person at https://www.nhra.com/schedule/2023. Don't forget to grab a sample of Mission Foods' tasty tortilla chips at the Mission Foods tent, where Angelle and the top qualifiers will be signing autographs for fans!
You can also check out Angelle's commentary on social media at Twitter, Facebook and Instagram. And if you want to eat like a racing champion, check out Mission Foods' Protein Tortilla Wraps — one of Angelle's favorite ways to fuel her active lifestyle.
There are more videos on the Cycledrag Youtube channel (please subscribe here) and the Cycledrag Facebook page (Please like here) and more will be coming soon. Check back daily.
To take advantage of some amazing discounts at Brock's Performance, click – http://brocksperformance.com?aff=12
USE cycledrag5 coupon code.