Steve Austin, Director of Operations for the AMA Hall of Fame Museum, sent long the following about his unforgettable motorcycle drag racing experience involving the new electric Harley-Davidson Live Wire.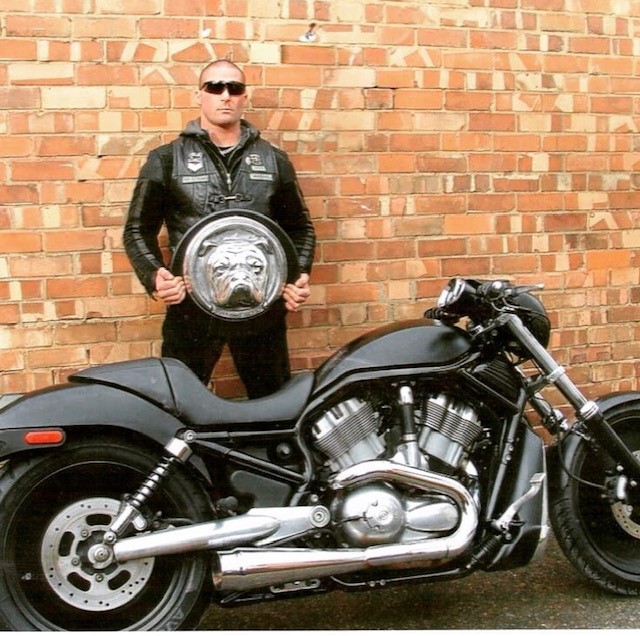 Austin writes – After two cancelled bike nights at the National Trail Raceway(Ohio weather will do that), I was stoked that my buddy, Jim "Jimbo" Hern, the marketing director from A.D.Farrow Harley Davidson invited me to an employees and friends night at the drag strip. I got the good news around 4:00pm and was leaving the AMA home office when Jimbo pulled up on his Harley to meet me. I had driven my truck that day, so had to get home and grab my Indian FTR1200.
Luckily for me, I live within 15 minutes of AMA Home office/Hall of Fame….and the National Trail Raceway, so I was able to get home, gear up, fuel up, and get to the dragstrip with a sub 40-minute turnaround time. I'm not going to deny that I was full of nervous energy, as I had been dying to run FTR on the strip since I bought it, add that to the fact my last ¼ mile run was in around 2008 at Santa Pod in the U.K.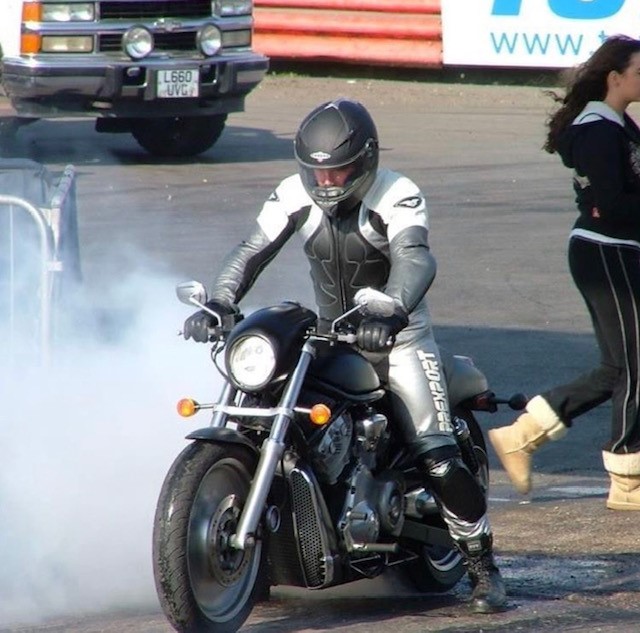 When I lived in the UK, I had done pretty well on a street legal Harley VRSCB at a few RWYB events, including "fastest American"(bike, I was English back then) at the Bulldog Bash at Shakespeare county raceway with a 10.2. I still have the awesome trophy that the organizers of event had made for the respective class winners, a giant cast pewter bulldog face on a wooden back plate that still proudly resides in my garage all these years later.
When I got to the strip, waivers were signed and I pulled up next to my very good friend, Ethan White who is a Farrows sponsored racer. Ethan was unloading Livewire from his van and made some wisecrack about us 'not racing'. I had read reviews on Livewire and FTR and ¼ mile times were comparable down to a tenth of a second, so we were racing! I only had one objective, which was to get as close to the 11.3 sec ¼ mile time from the road tests as I could.….if racing happened while I was trying to do that, I was fine with that.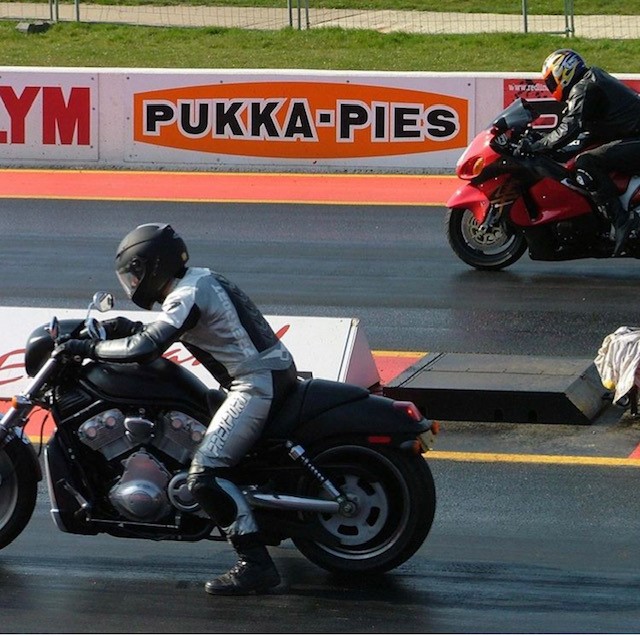 I stand at 210 pounds in riding gear, so probably a little heavier than the average road tester and a little bit rusty with my launch technique, so I was thinking that a 12 second run would be respectable on a bike that is notorious for wheelspin and wheelies. My FTR has had minimal work in the shape of a pair of gutted Akrapovic mufflers and a PV3 tune to match so I wasn't expecting any mind blowing times.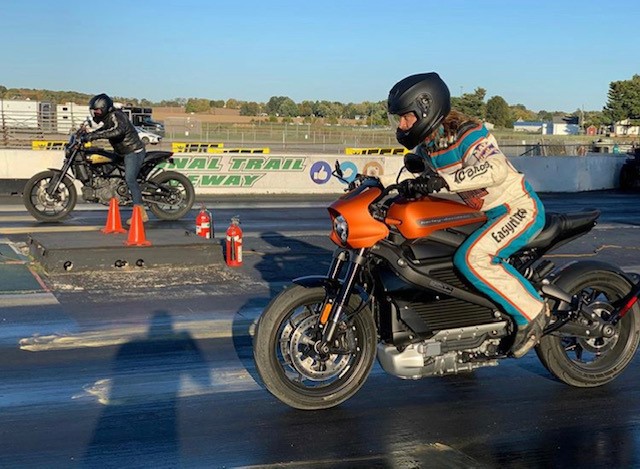 Ethan and I were first up to the tree, I didn't burnout as it was a pretty warm evening and wanted to get a feel for the way the FTR got off the line. My first run was 11.9 of which I was pleasantly surprised about. Two or three runs later I was in the 11.4's and it was all coming back to me. My RT's were getting lower and ET's getting higher, so on the right trajectory there. For the last couple of runs the air temp had dropped a few degrees, so I figured a burnout or two would hurt. This rewarded me with my best run 11.41@118.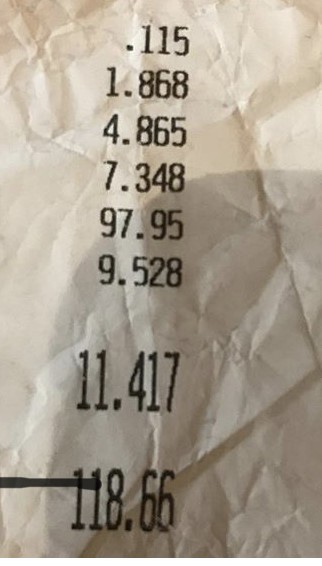 I was at the point of diminishing return with a totally worn out DT3-R tire and ABS light illuminated from multiple high speed stops from over 120 mph so I quit while I was ahead, as I still had to ride home! It was a very cool experience to ride my street bike to the strip and lay down some nice runs, as I hadn't had the opportunity in over a decade. The FTR done great and I can't wait to get her back there next year for that 11.3! I had an awesome night thanks to my good friends at A.D Farrow Harley Davidson.
Please join us in congratulating Austin on a great outing. Somebody tell him he's hooked now!
There are more videos on the Cycledrag Youtube channel (please subscribe here) and the Cycledrag.com Facebook page (Please like here) and more will be coming soon. Check back daily.
To take advantage of some amazing discounts at Brock's Performance, click – http://brocksperformance.com?aff=12
USE cycledrag5 coupon code.