You've seen them here before and you love them. AHDRA/AMA is bringing their ground-pounding, flame-throwing Nitro Harley-Davidson motorcycle drag racing show back to Cecil County Dragway on September 9-10. The third annual Mid-Atlantic Nitro Showdown will ignite the scenic Rising Sun, Maryland track and give the region's fans some thunderous competition they won't soon forget.
Headlining the event are the 6 second heavyweights of Top Fuel, led by the 2021 winner and current AHDRA champion Tracy Kile and the locally famous/infamous Bad Apple Racing team.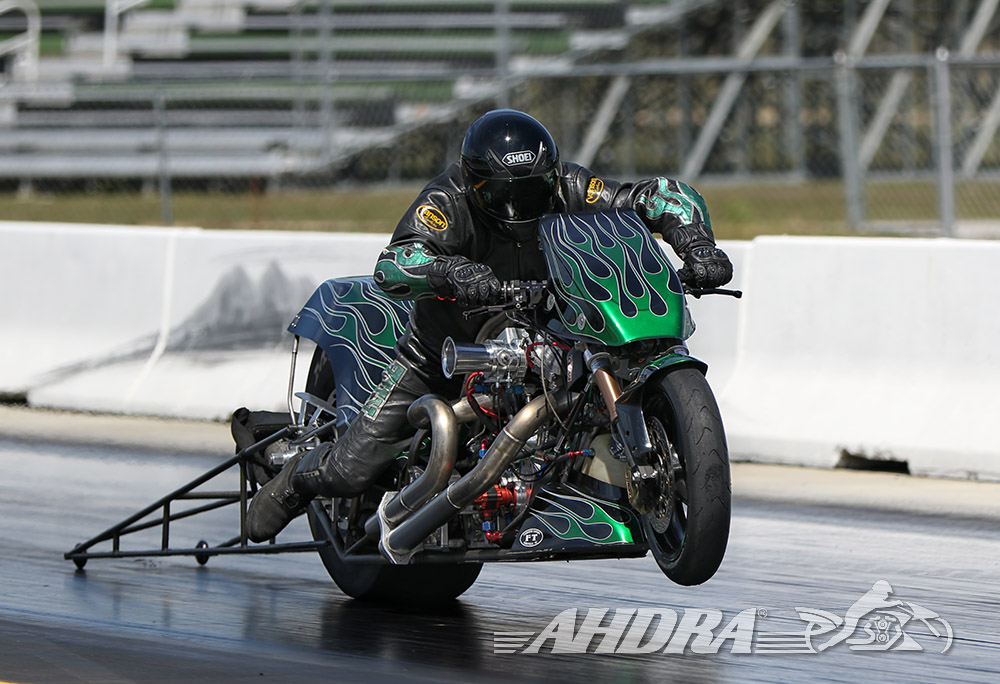 NHRA U.S. Nationals winner and 2021 AHDRA champion Ryan Perry and NHRA record holder Bob Malloy will also be there, along with the return of Billy Jack.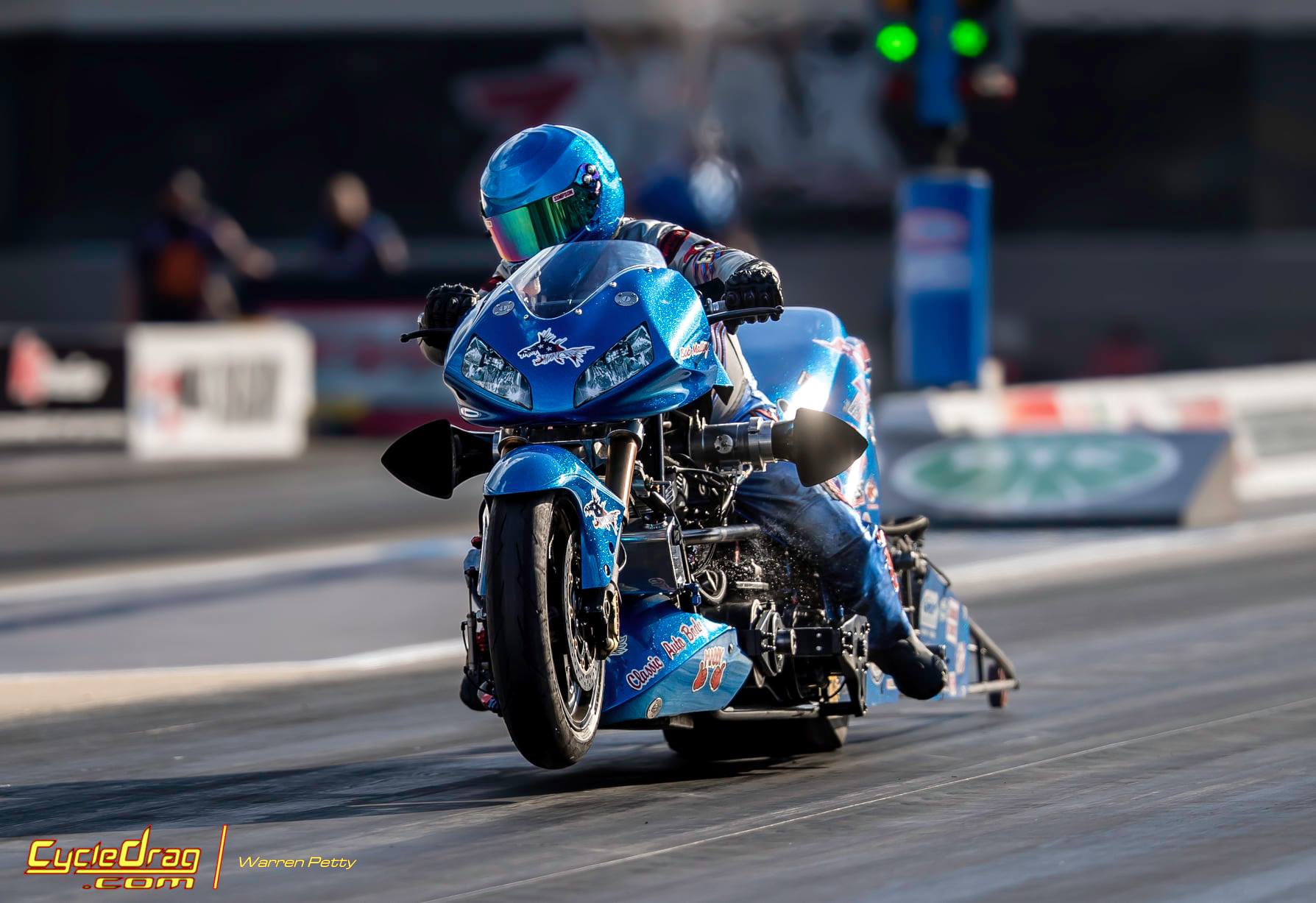 Nitro Funnybikes are just as impressive, and recent Milan winner and AHDRA champion Michael Balch will have to fend off challenges from defending event winner Armon Furr and first year nitro rider Cameron Gunter. Also expect to see Rocky Jackson and maybe even Peery riding his "Big Nasty" Funnybike.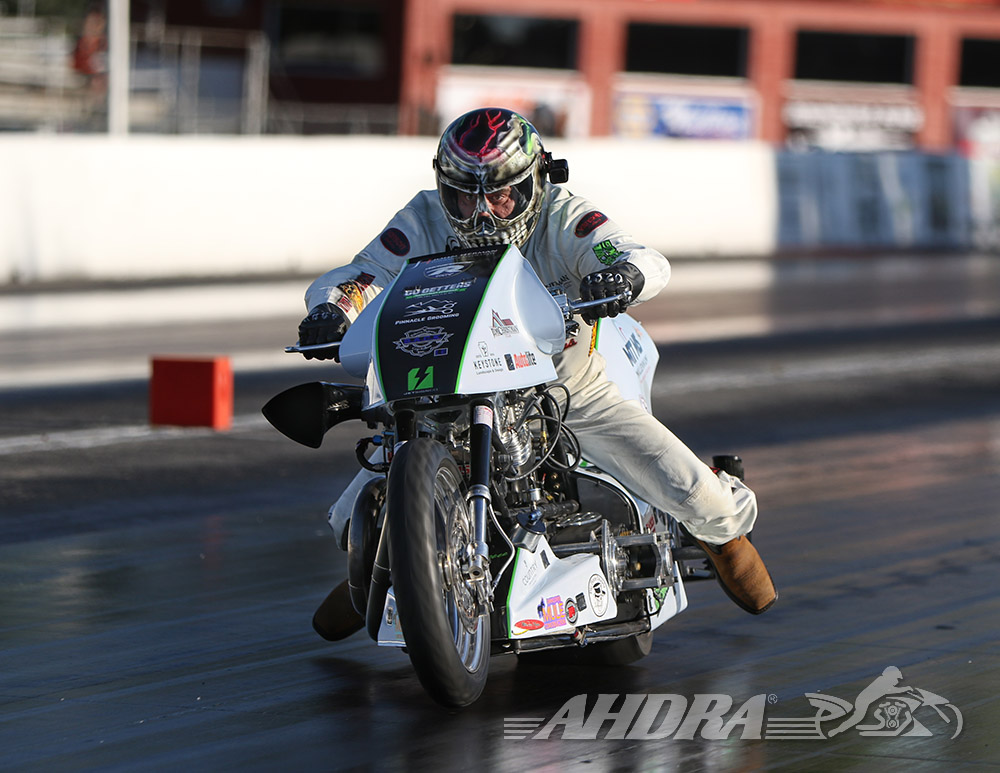 The smaller, carbureted Hawaya Racing Pro Fuel bikes offer excellent, noisy, wheel-to-wheel competition. Champion and defending event winner Sam White will try to keep his season domination alive against Indy AMRA winner "Bad Apple Mary" Dangrow, Jim "Bad Influence" Martin, Jason Leeper and more.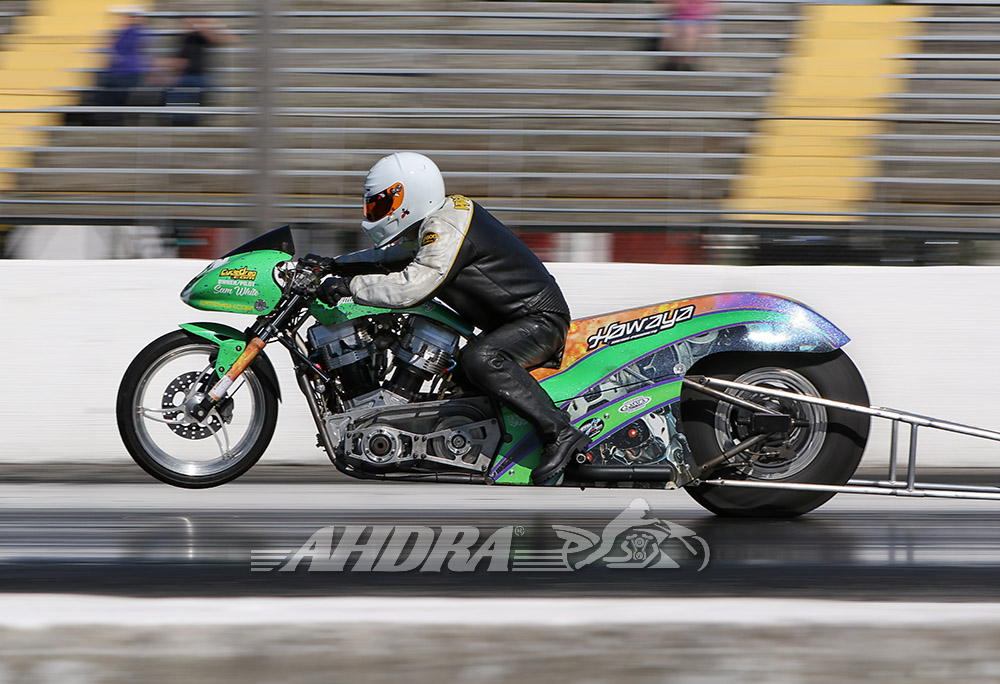 AHDRA's two nearly unlimited no-bar classes—GMS Racing Engines Xtreme Outlaw and MTC Pro Comp Outlaw Bagger—were combined at Milan and resulted in a Bagger vs. no-bags, all-turbo final. Excellent!
Defending Milan winner Charley Douglass and his recently reassembled Outlaw took that win, but expect significant competition at Cecil County from defending event winner Mike Motto, Frank Wojcik, Scott Tomsu and maybe even the man himself—Gregg Dahl.
Cecil County is the home race for Pro Modified sponsor Zipper's Performance Products, and Zipper's will be set-up on the midway selling their great line. John Price won at Milan last time out and won this race last year. Can he keep his streak going?
Kimberly "K-Charm" Deshields continued her Axtell Cylinders Super Modified mastery at Milan, but what about this race?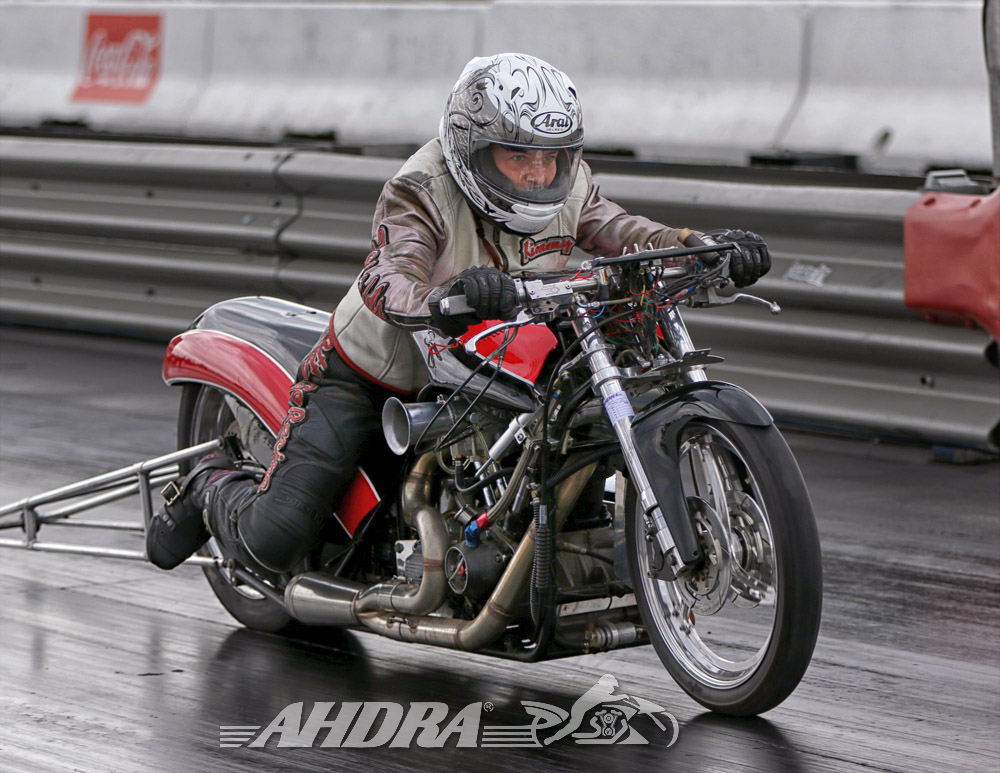 Gary Douglass won Pingel Modified at Cecil County last year, but Nate Carnahan won at Milan. Throw Jeff Workman, Dru Conner and more into the mix and this class could go to anyone.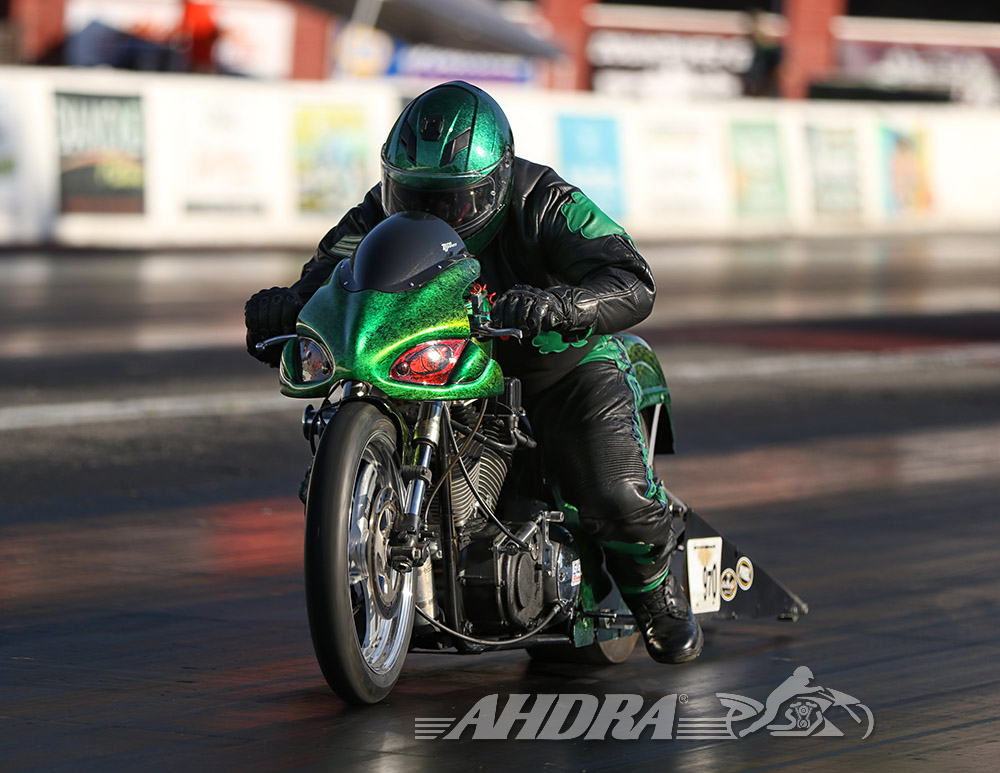 Index classes 9.30, Vreeland's Harley-Davidson 9.90, 10.30 Super Pro, Universal Fleet & Tire 10.90,11.50, Eliminator and Trophy will all see the savviest V-Twin gasoline racers in the country all cutting lights and taking stripes. National anthem chanteuse Heather Jendruch, Perry Paugh, Brad Reiss Jr., Chris Hoppe, Cody Hayworth, Milan winners Willie and Richard George, Racin' Ray Robinson, Denny Nyegran, Talon Harper, Clayton Danford, Ken Strauss, Freddy Frazier, Daryl Pellegrini, Stoney Westbrook, Chris Ussery, Brad Croneberger, Larry Stevens and Charlie Walker are among those expected to launch their bikes for racing glory.
Then there's the popular Junior Dragbikes and the increasingly competitive field of Blake Harper, Jaden Hines and Michael Hines Jr., Bradley Croneberger Jr., Kuhnle winner Kylie Himmelreich, and Bad Apple Racing's youngest—Matthew Pier.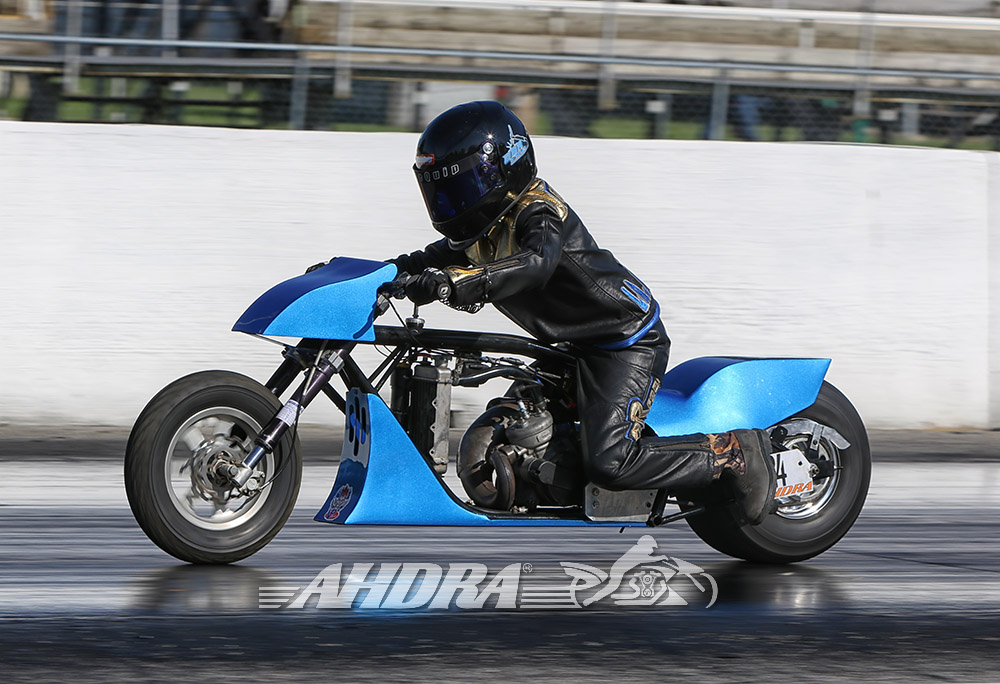 Come out early, as Hanna Motorsports will have their jet cars running Friday night!
Bill and Chrissy Rowe invite you to enjoy the ride out to Cecil County Dragway in and become a part of the AHDRA/AMA family at one of the best attended races on the tour!

There are more videos on the Cycledrag Youtube channel (please subscribe here) and the Cycledrag Facebook page (Please like here) and more will be coming soon. Check back daily.