Fifty years.
Half a century, it is an amount of time said to put anything through the roughest trials. The Truett and Osborn All-Motorcycle Drags is a testament to this fact. One of the longest, if not the longest running motorcycle-only drag racing events is set to go yet again this year.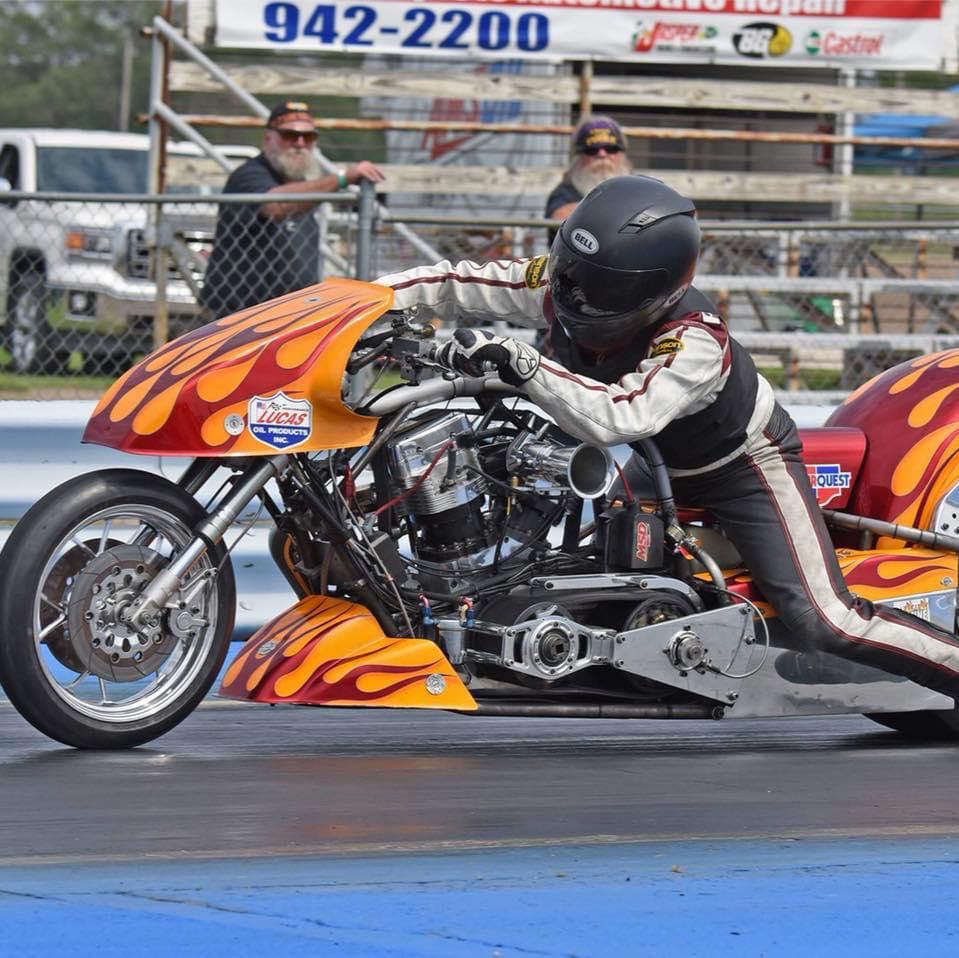 Featuring some of the quickest selection of nitromethane breathing Harley Davidson drag bikes in the midwest, as well as a multitude of import based machines, they will meet and decide who takes home the money and bragging rights at Kansas International Dragway on August 20 and 21, 2022. First run in 1971, Bonnie Truett and Paul Osborn held the now well-renowned
midwest motorcycle-only drag race in the dead heat of the summer. The race was held at both Wichita International Raceway and Mid-America Dragway, located just seven miles east of Arkansas City on US Highway 166.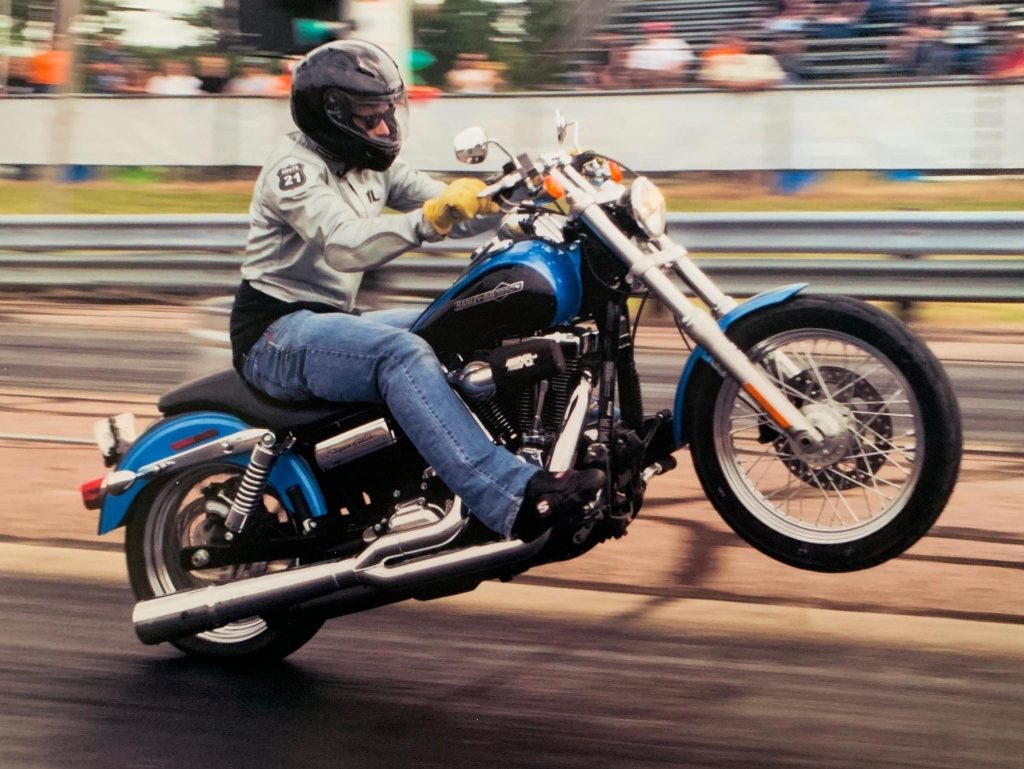 It was at the Truett and Osborn bike drags that Bonnie Truett would have an opportunity to showcase some of his finest work as an engine and chassis builder. Little did Truett know that he would go on to be part of the national record books, having set records in multiple sanctions as well as many tracks across the United States, including the IDBA, AHDRA, and the DRAGBIKE! Series. It is mindful to add that Bonnie also had dealings with the great Elmer Trett while Trett's career was in its infancy – dating back to the early 1970s. Truett himself would wheel a dragbike until 1984, when he decided to hang up the leathers, tend to the Truett and
Osborn Cycle shop in Wichita, and help continue the Truett legacy when it came to time on the track.
Bonnie Truett's son, Scott Truett was born into the madness that we all know and love, and became a very successful Pro Dragster H-D rider from the early 1990s and well into the 2000s. Scott would succeed his father by winning a multitude of races as well as quite a few championship-run seasons through that time, all the while, Bonnie would be right by his side.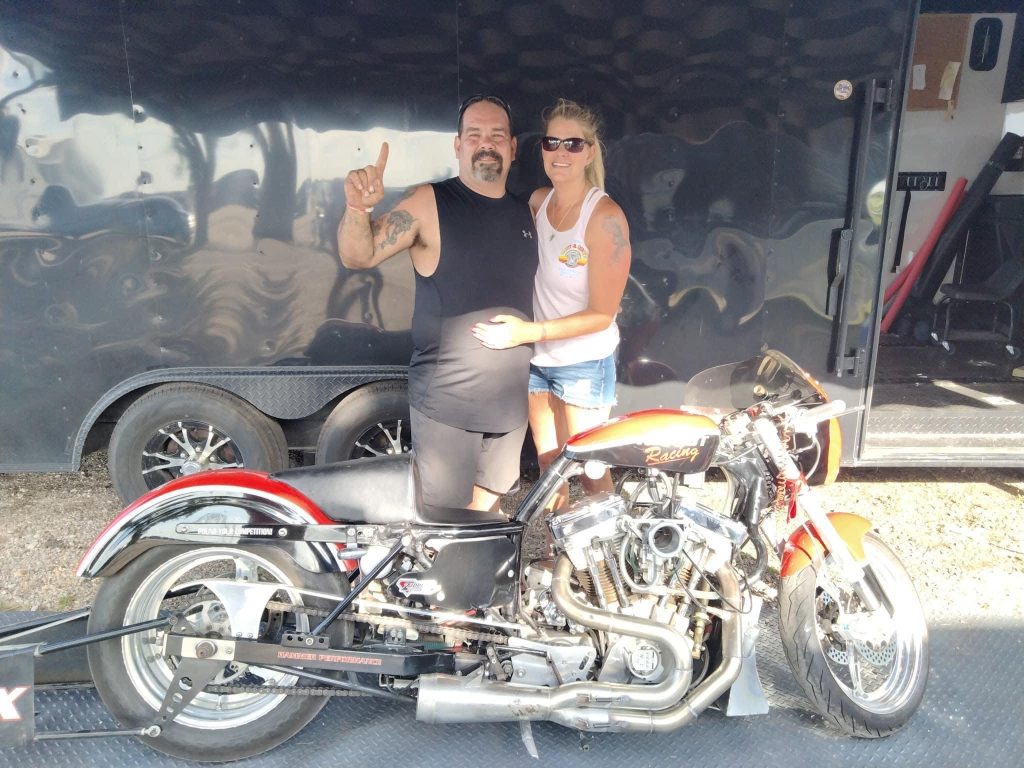 Bonnie Truett passed away at his home in Vian, Oklahoma in the early hours of Tuesday August 14, 2018 at the age of 83. It was only four days later that the 47th running of the Truett and Osborn bike drags would go on, for the very first time without Bonnie in attendance. His presence was represented by his son Scott, as well as one of Bonnie's well-known double-engine Harley Davidson dragbikes. A short memorial was held prior to the elimination rounds on Sunday, and the show went off like never before – all in memory of the pioneering soul of Bonnie, our dear friend.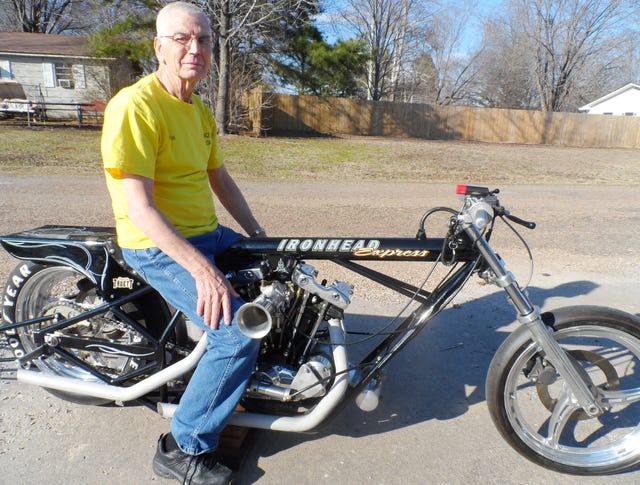 The Truett and Osborn bike drags is a race like no other, featuring anything from Suzuki Burgman scooters to nitromethane breathing Harley Davidson dragbikes and everything in-between. The race has a class that could be home to just about anything with two wheels attached to a running engine, and is a gathering that feels more like a family reunion than it
does a drag race. The atmosphere produced by such an event is not one that can be matched by any other all-bike drag race across the world. Many big names in the sport such as Rocky Jackson, and Mark Rendeluk have made many appearances at past runnings of the race with much success.
The race is run on a .400 pro tree throughout every class – even the bracket classes. This presents a challenge to even some of the well-seasoned regular competitors, and sometimes proves to be the deciding factor in a few matchups.
Classes run on Sunday for elimination will include Open Fuel, B-Fuel, Top Gas Pushrod, Nostalgia, Top Gas Open, as well as three different bracket racing classes, a second chance race, and a King of the Hill bracket race on Saturday night. The top 16 qualifiers of each heads up class face off to decide who takes home the bucks and bragging rights, while the bracket classes pull in next to each other and face off as they're pulled from the lanes.
The results from the 49th running of the Truett and Osborn bike drags featured both examples of a dominating weekend, as well as upsets.
Jordan Peterson of Titonka, Iowa would take the Alvin Kobernusz racing machine on a straight shot to the winner's circle in Open Fuel, while Dustin Werner would take home the bridesmaid winnings to Valley Center, Kansas. "Houston Hal" Cort, Tom Schwartz, Leo Hess, Freddie Robbins, Louie Giusto, and Schaun Schnathorst would fall earlier in the rounds.
Jojo Matthews of Rockford, Illinois sent Jerry Griffith back down the street to Maize, Kansas to win the B-Fuel class, closely followed by Mike Bahnmaier and "Doctor Joe" Shaffer both piloting Bahnmaier Racing HDs. David Larson, Rocky Jackson, Curtis Sexton, and Ricky
Kay all found a first-round exit. Top Gas Pushrod saw a thin entry last running of the T&O Bike Drags, but that wouldn't
stop Al Balice from Rockford, Illinois on the All-Out Racing HD from parking it on the dance floor. Morey Jonker found himself in second, with Greg Compton, Randy Haynes, Wil Marquardt, and Robin Stoneman hot on their trails.
Nostalgia eliminator would prove Russel Hendrom of Louisville, Kansas worthy of the winnings, Russell Lamprecht of Dallas having given his best run for the money. Top Gas Open was all Eric Gadd of Pueblo West, Colorado on his turbocharged
Suzuki Hayabusa. Early in the weekend, Gadd shattered the all-time motorcycle track record speed to 211.53mph, which was previously held by Mark Rendeluk at 205.67mph. Rising star Austin Wagoner of Oklahoma City was following closely on the Mark Wagoner/Rap Racing Kawasaki after a career best weekend in competition. David Ellenbecker, Jonathan Whitley, Preston Younie, Drake Dinero, Scott Sober and Skyler Goepfert finished order accordingly.
Bracket One (11.50 and faster) would showcase Gordon Fangmeyer of Lincoln, Nebraska with an upset victory over Patrick Shawn "Ruh-Roh" Roetto of Wichita, with bracket racing heavy hitter Phil Yates following closely, and Joey Hutto on the all-electric Zero
motorcycle.
Bracket Two (11.51-12.49) belonged to Wil Marquardt of Wamego, Kansas aboard his Harley Davidson Ultra Glide. Fred Johnson, a 40-plus year drag racing veteran aboard his V-Rod was bested by the skilled Marquardt, with "Rocket Rick" Hoffman aboard a Kawasaki ZX-14 and Brian Hoose piloting a Yamaha VMax following.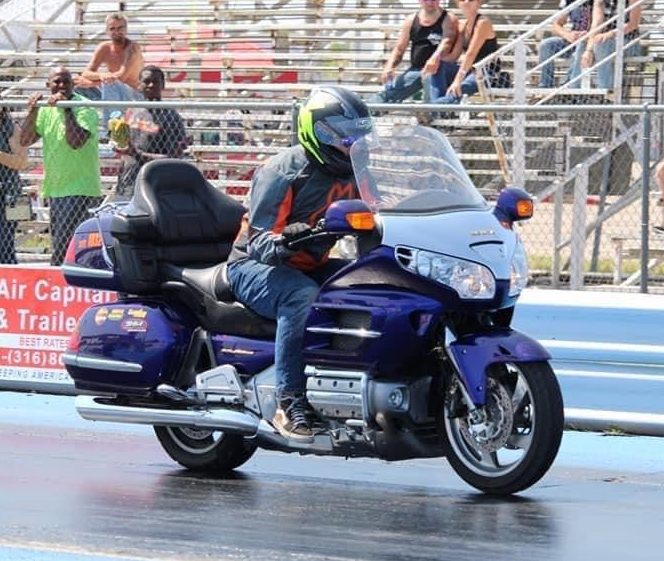 Bracket Three (12.50-??.??) It was Jacob Green of Wichita, Kansas who piloted his Honda Gold Wing through a minefield of Harley Davidsons to the winners circle. Wil Marquardt, in search of the Bracket Two and Three double-up weekend, fell short on a breakout pass. Phil Russell and Fred Johnson found their third and fourth place winnings.
The Second Chance race found Wichita's Delana Bennett victorious on her Suzuki Hayabusa with Randy Marsee of Noble, Oklahoma following close in an attempt to take some winnings back home to the Sooner state.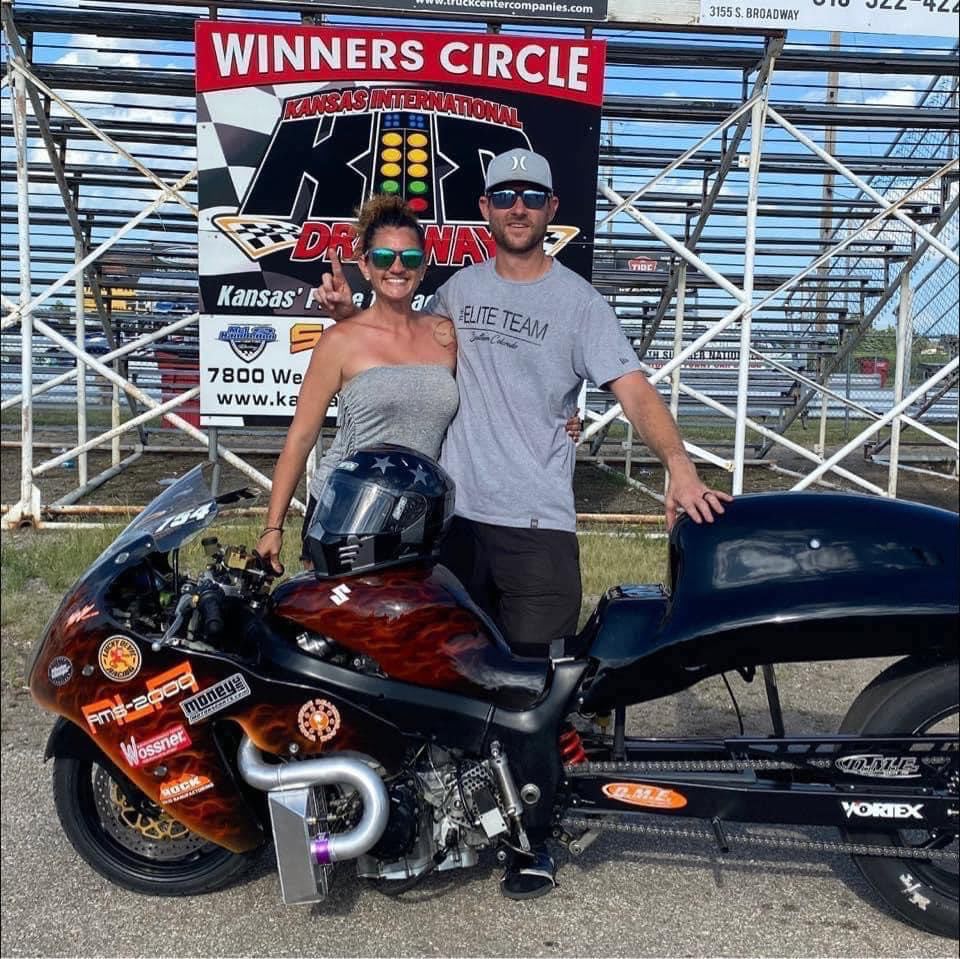 Phil Yates of Wichita would find the winner's circle first in the weekend during the King of the Hill race, with the well-seasoned and very sharp Jim Miller aboard his KZ giving Yates a run for his money.
The 50th running of the Truett and Osborn bike drags will be one for the books, hope to see you there!
Kansas International Dragway
7800 W 61st Street North
Maize, Kansas
(316) 833-4556
Truett and Osborn Cycle
3345 E 31st Street South
Wichita, Kansas
(316) 682-4781
There are more videos on the Cycledrag Youtube channel (please subscribe here) and the Cycledrag.com Facebook page (Please like here) and more will be coming soon. Check back daily.