On Sept 29 – Oct 1, the XDA will hold its fifth and final event of the season with the 31st annual DME Racing Fall Nationals at Maryland International Raceway to conclude the 2023 motorcycle drag racing season. This race is legendary for being "The Fastest Race of the Year" and Championship Weekend for the XDA.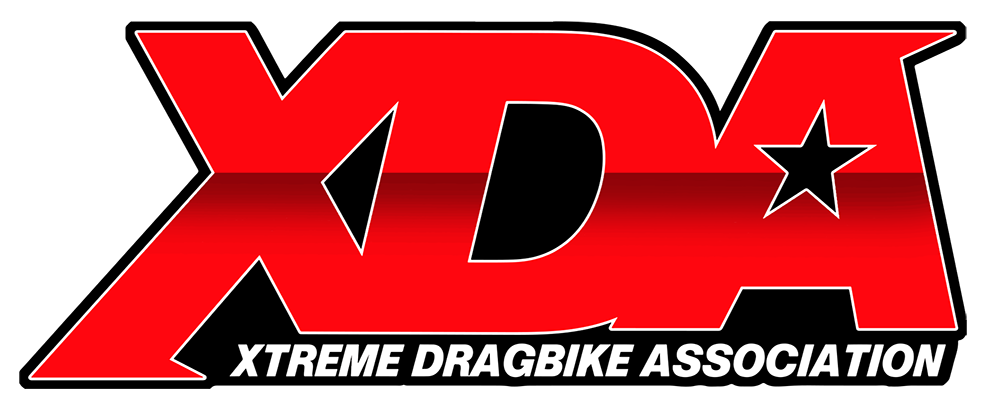 The event will showcase exciting competition in 6-second, 230+mph Pro Street, 7-second, 190mph Real Street, 3-second 1/8 mile Pro Xtreme, lethal clutch hand Super Stock, the "Running of the Bulls" Grudge Shootouts, and 700+ Sportsman motorcycle racers competing for a total of $90,000 in cash purse at this event.
It's like Déjà vu in Orient Express Pro Street, with Rodney Williford and Jason Dunigan sitting at #1 and #2 in points heading into the season finale, just like last season.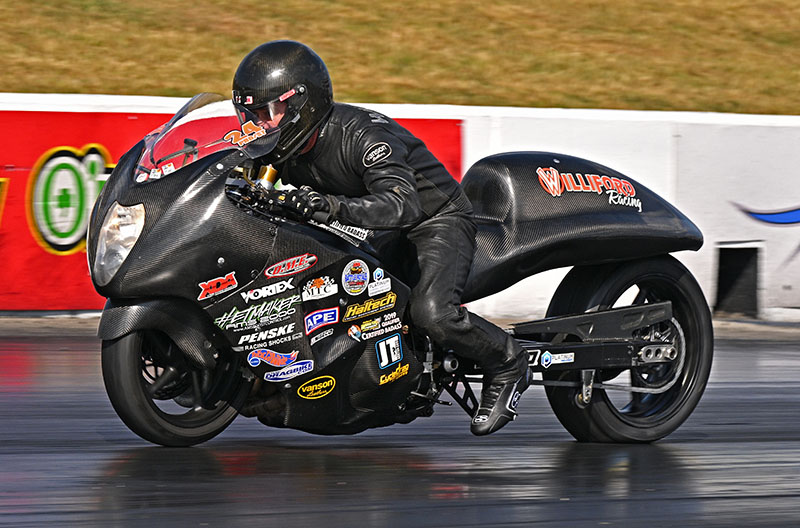 Except this year, Williford doesn't have the championship on lock. The pair will face off in qualifying to finish the rained-out race from last month's FuelTech Bike Bash. The winner of that race will set the stage for the final battle on Sunday.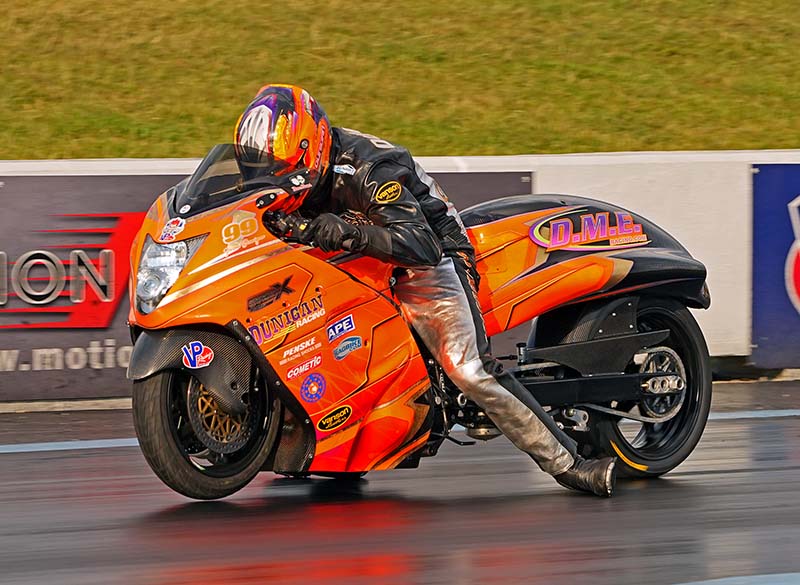 But the championship is only a fraction of the drama unfolding next weekend. Pro Street racers will also be fighting for a top ten finish to qualify for the chance to compete in front of 50,000+ fans at the 27th annual Haltech World Cup Finals presented by Wiseco Import vs. Domestic event at Maryland International Raceway on November 1-5, 2023.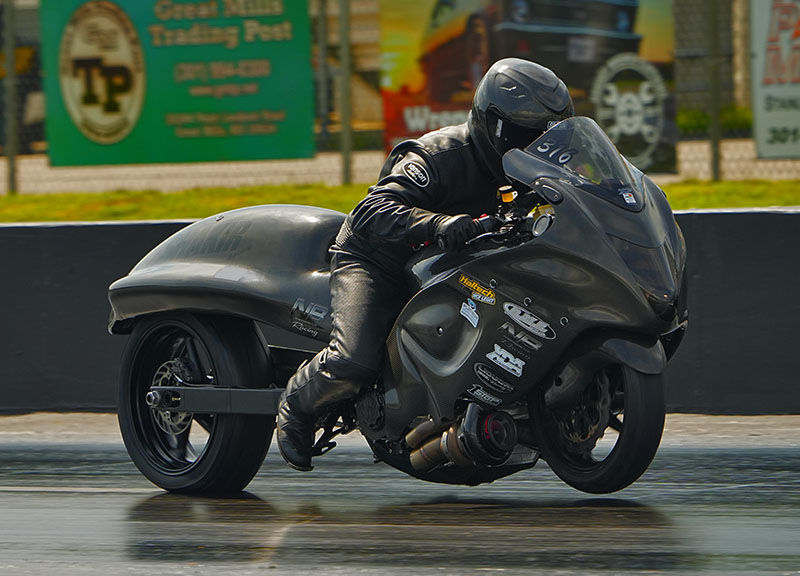 The exclusive Platinum General Services Shootout at WCF offers a $ 5,000-to-win purse featuring the Créme de la Créme of Pro Street. Due to the shorter season and a very wet summer, some of our top performers are not currently in the top ten. The fastest Pro Street racer, Greg Wallace, missed the first event of the season and is sitting in the #12 spot.
The upcoming Pro Street race promises to be an intense and anxiety-filled experience as you witness the zealous focus every time these competitors roll into the starting beams.
DME Racing Real Street will be a nail-biter next weekend, as this is the closest battle in the class's history. And after witnessing last month's shocking upheaval of points positions between our top four competitors in the championship chase, we know ANYTHING can happen next weekend.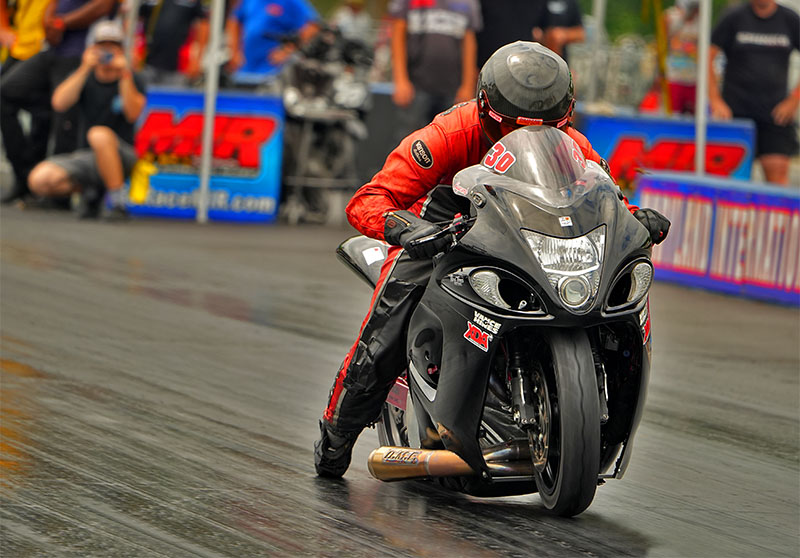 Current points leader Spencer Claycomb and Rickey Gadson still need to run the final from the Bike Bash. Whoever wins this final round runoff will take the points lead and momentum into Sunday's main event eliminations.
Previous class champions Mark Hylton and David Stewart are also still in the running for the Championship. Sunday elimination rounds will start breaking hearts once win lights start popping!
Next weekend MaxxECU Pro Xtreme will welcome Brunson Grothus and Jean Gosselin to their first XDA event, competing against the World's quickest Turbocharged, Supercharged, and Nitrous-Injected big tire wheelie-bar monsters. Rob Garcia will also return next weekend after missing the first four events of the year.
Chris Cutsinger currently holds a forty-point lead over the class with two wins to his name this season, but it's not enough for him to start celebrating. John Collins sits behind him in the rankings and also has a win to his name this season. Collins is a fierce competitor and won't give Cutsinger room to breathe once these monsters take to the track.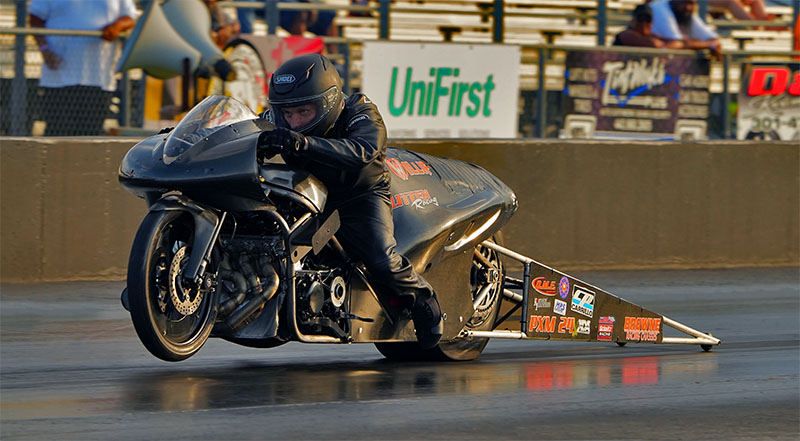 The stock wheelbase class of HTP Performance Super Stock will likely see a new champion crowned this season. Last season's champion, Curtis McDougald, took a win this season but currently sits in fifth place for the points chase. Due to XDA's Championship Rule 'Passing of the Torch', this will be McDougald's last season he will be eligible to compete in the class.
Mike Davis, Tim Cottrell, and Mark Blake hold the top three spots and have all been in the final rounds this season. Caleb Holt is holding on to the fourth spot, but like McDougald, he has a long way to go to overtake our three points leaders next weekend. In the previous two seasons, Mike Davis came in third and second, we know he is hungry for that coveted XDA #1 Plate!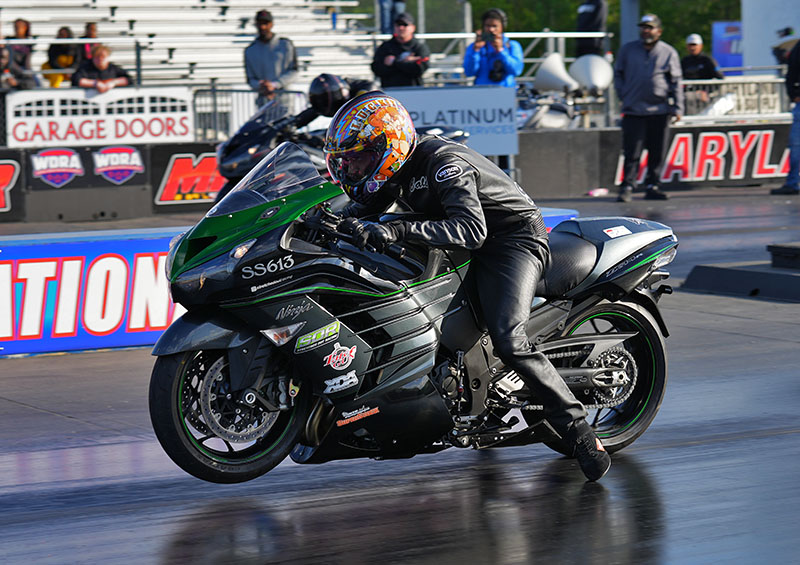 Get ready for an electrifying Saturday night as the HTP Performance Grudge classes and Bulls take on the season finale. As we announced at the last XDA event, the entry fee for the Running of the Bulls classes will be doubled at the DME Racing Fall Nationals with double the payout for each Bulls winners! This double entry/payout is for the Running of the Bulls classes ONLY and will not apply to any other classes.
In Boosted Bulls Geoff Godfrey and 'Minion' lead the championship chase over Malcolm Phillips on 'Billy Mays' by seven points. Both riders have been in two finals this season, with Godfrey taking a win and Phillips taking two. Don't miss the championship battle next weekend to see who has the boost to reign supreme as the turbos spool up!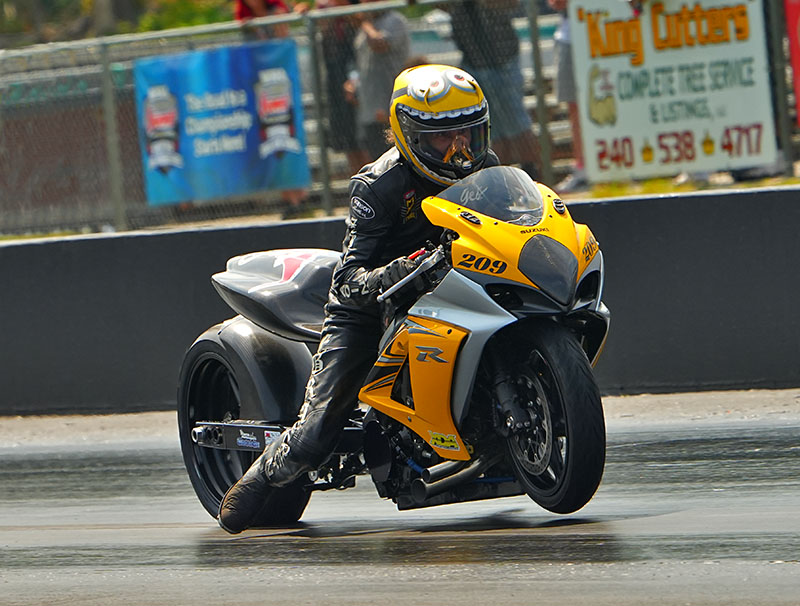 Defending class champion Desmond Spaulding leads this year's points chase aboard 'Sho Nuff.' And while he is looking to make it two in a row, he will have a challenge next weekend with Jeremy Teasley, Malcolm Phillips, Lavar Delee, and Matt Dozier looking to snuff him out in round one to take the championship for themselves.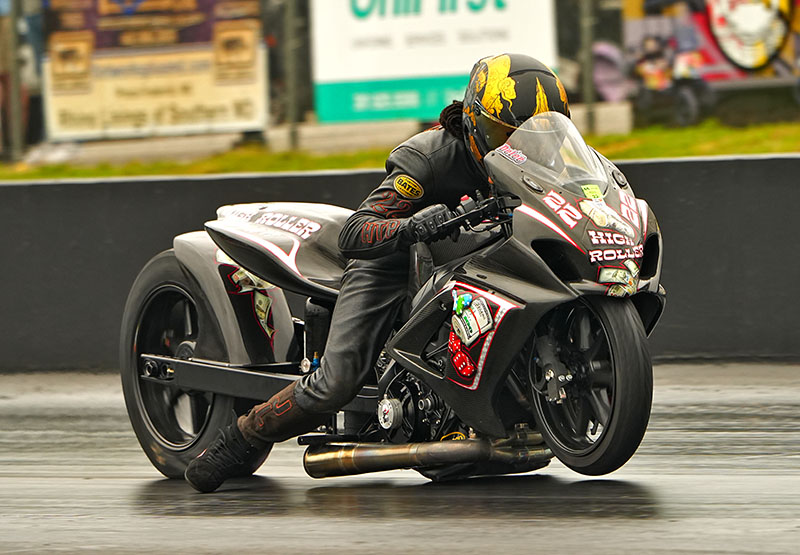 In 3 Sixty 5 Monster Bulls, Ken Alston overtook the points lead after his win at last month's FuelTech Bike Bash. This lead may be short-lived with only three points separating him from the herd. Brandon Tyree, Mike Burkhart, and Josh Eubanks will be colluding in round one to stomp him out and take the championship for themselves.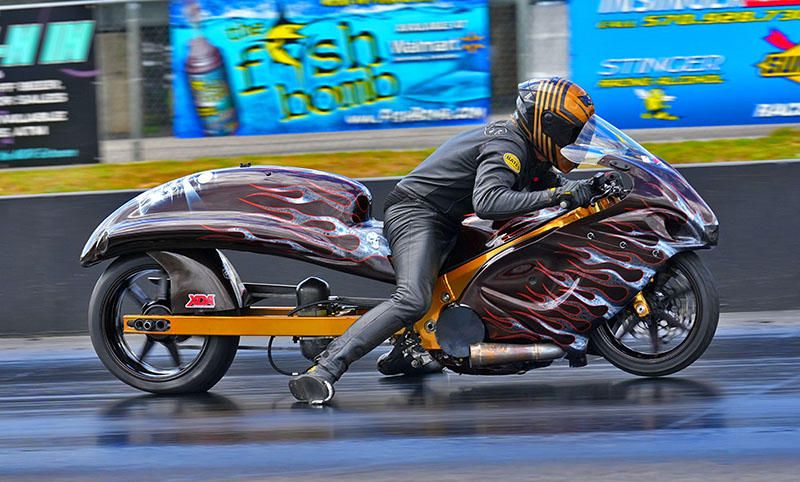 In Tommie's Motorsports DMV Bulls, Desmond Spaulding and 'Mob Ties' have a twenty-five-point class lead. But this isn't enough to secure the championship. Spaulding will be looking over his shoulder next weekend as Brandon Litten, Aubrey Valentine, and Cody Lowe have all issued a hit to take over his position as head of the DMV.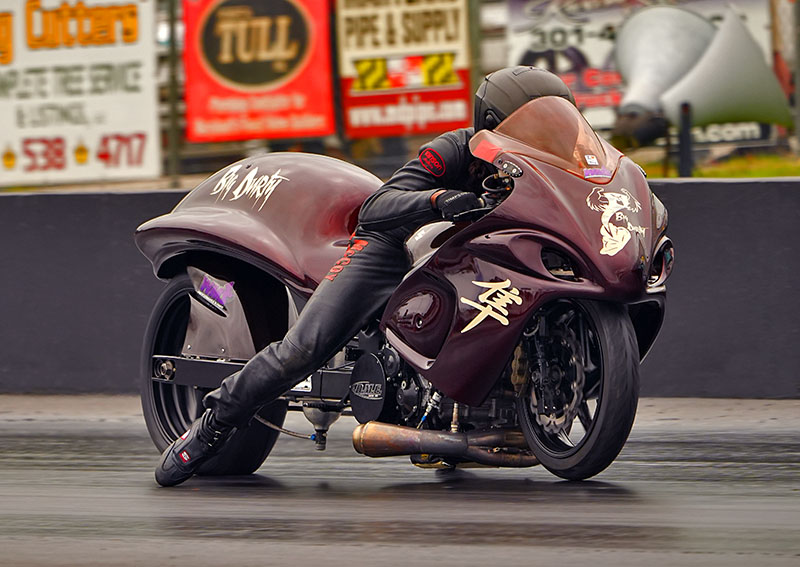 This is the first year the All Motor Bulls will compete for a championship. David Fondon and 'Bad Bitch' have appeared in three of the four finals this season and earned two wins. He has a forty-seven-point lead, and only LA Payne on 'Dark Knight' can take him out. Make plans for Saturday night and see if Payne can come out of the shadows and defeat Fondon for the championship.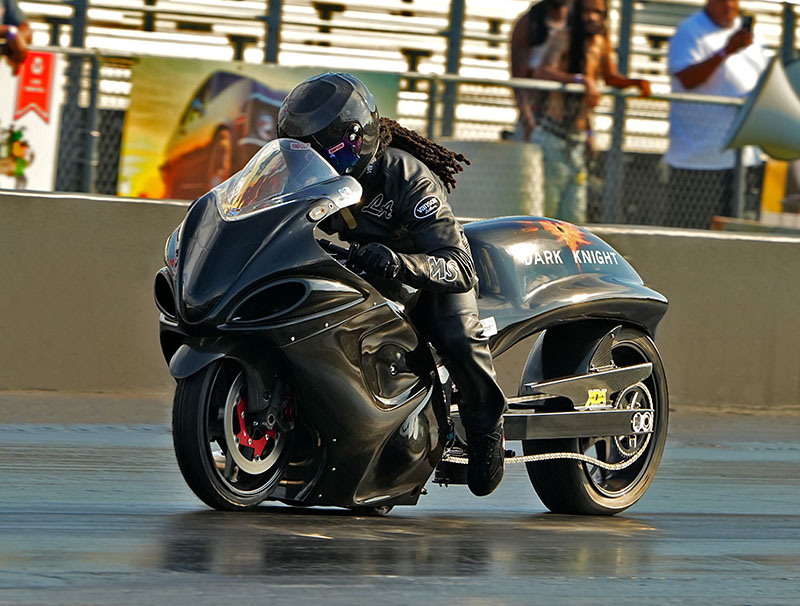 From its 2013 inception, the Vance & Hines 4.60 Index class never had a repeat champion until 2019, when Tyler Cammock won for the second time. Then, in 2020, Ronald Procopio also won his second championship and has been undefeated since! The chances of him winning for the fourth year in a row are extremely high. He currently leads the class by 105 points. And he's still in last month's Bike Bash race that will be completed during qualifying next weekend. If he wins that race, he will have locked up the championship. If he doesn't win, the top five racers in points will head into Sunday's eliminations armed with hope and determination.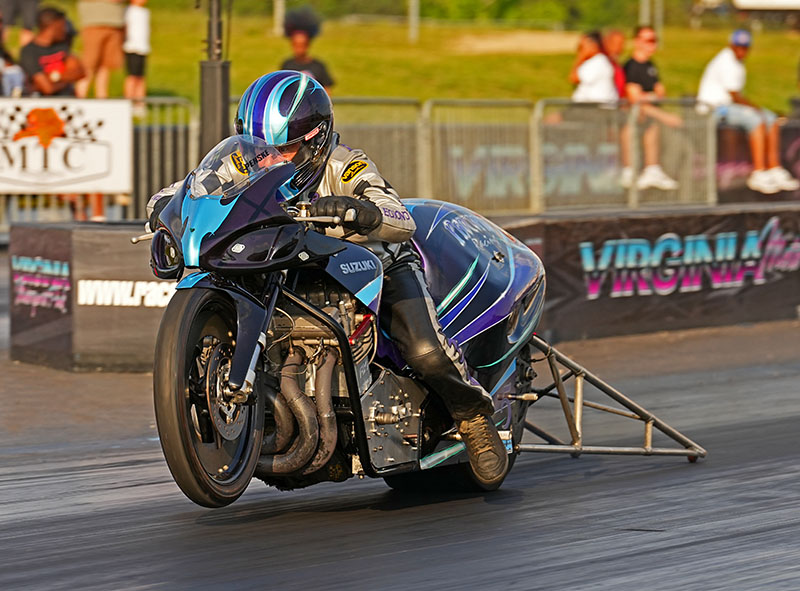 The 1 Stop Speed 5.60 Index class is wide open for the championship. Since 2020, Dustin Lee has held the #1 spot and is currently leading the class for the third consecutive year as the reigning champion.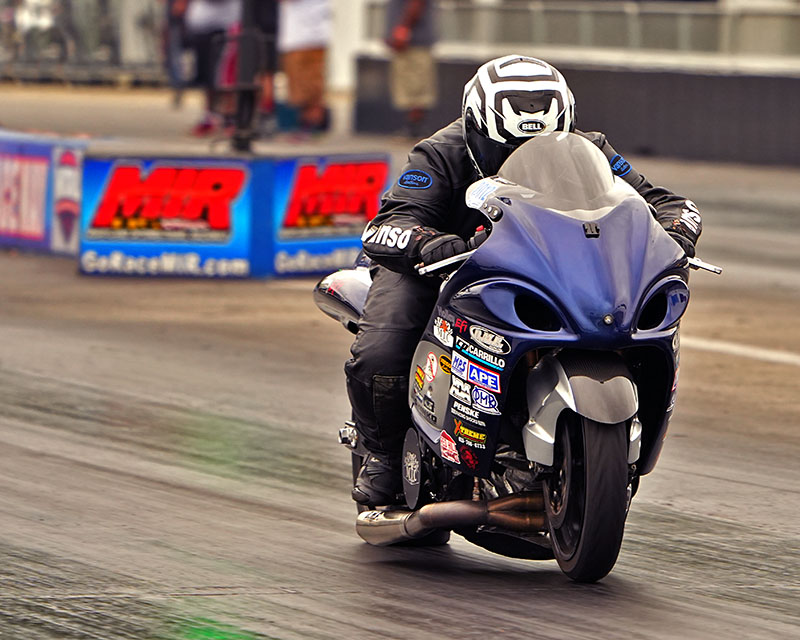 However, this season, his lead is only nineteen points, which equates to one round of racing. Riders in the second through sixth spots only trail him by twenty points. Dustin Davis, Nick Noble, Mark Schwalm, Duane Jackson, and Rico Brown only have to win two more rounds than Lee next weekend to end his championship reign.
Mickey Thompson Tires Top Sportsman features the quickest ET racers on the property, and Gary Clontz is currently leading this elite class. Defending class champion Jimmie Miller and Bill Maturo Jr. trail Clontz by ten points. And then five more racers are only twenty points behind Clontz. Next week, these competitors will need a quick ET to qualify high and quick reactions at the tree to turn on those win lights and earn points for their last shot at the championship.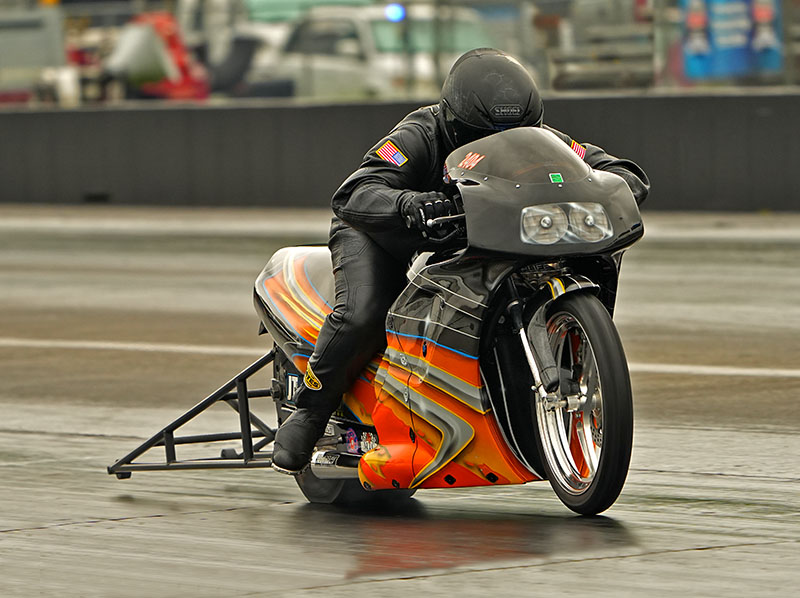 Dale Hamilton leads the MPS Racing Pro ET points, but Ben Knight and Boo Brown are only thirty points behind him. Hamilton will need to turn on more win lights next weekend than Knight and Brown to keep his championship hopes alive. If Hamilton, Knight, or Brown take a round-one loss, then the chase opens up to the top ten riders in the class for a real shot at the championship. Pro ET with be intense round after round next weekend.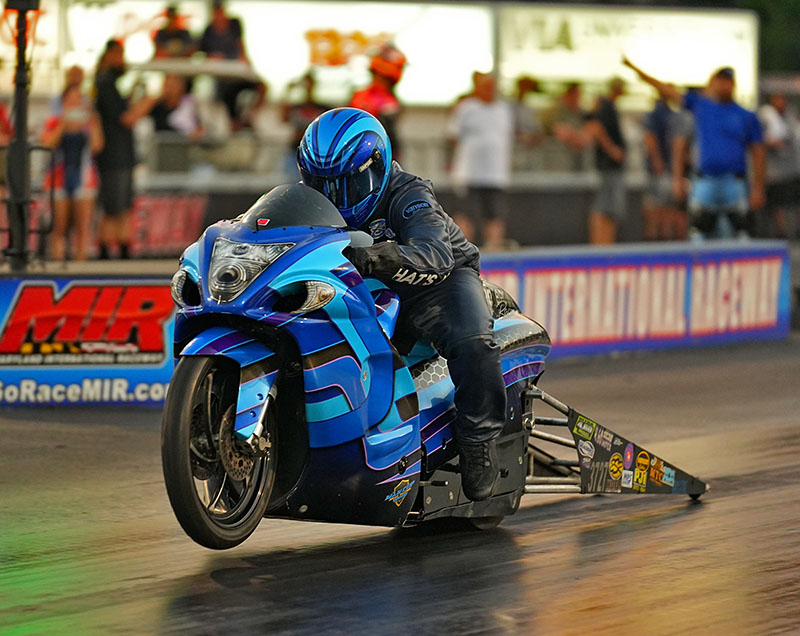 The Brock's Performance Street ET class covers the gamut of beginner riders all the way to the seasoned racer. Going into the final event, there are so many possible combinations that the champion cannot be predicted. Louis Green Jr has a win under his belt this season and holds the #1 spot with twenty-one points over the competition. Laray Proctor, Ryann Gresham, Derrick Barbour, Clay Davies, and Ben Helland round out the top five in the class. With so much diversity in one class, and re-entry available after a first-round loss, competitors in the top of points all mathematically have a chance to earn a #1 Plate.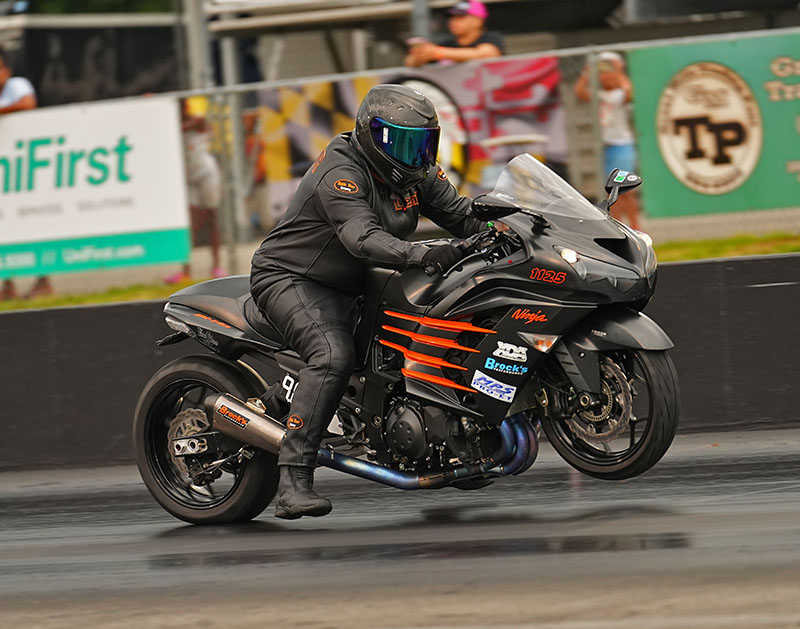 The XDA will also hold competition in VooDoo Bracket Bash, and the Hard Times Parts & Service Gambler's race, awarding a total of $28,000 in cash payouts for the sportsman classes.
The XDA season is almost over, but you can still launch your racing career with America's biggest motorcycle drag racing organization. Join us next weekend and for only $65 you can race and experience the thrill of the quarter mile!
Experience the thrill of two-wheel racing at the 31st annual DME Racing Fall Nationals at Maryland International Raceway from Sept 29 – Oct 1. XDA is where you want to be!
There are more videos on the Cycledrag Youtube channel (please subscribe here) and the Cycledrag Facebook page (Please like here) and more will be coming soon. Check back daily.
To take advantage of some amazing discounts at Brock's Performance, click – http://brocksperformance.com?aff=12
USE cycledrag5 coupon code.