On April 21-23, the XDA will once again bring the best of motorcycle drag racing to the east coast, starting with the 29th annual PGS Spring Nationals season-opener at Maryland International Raceway (MIR).
XDA enters its sixth year of the twenty-three year dynasty of the MIROCK/IDBL/XDA series. And once again, the Miller Brothers have anticipated the country's climate accurately with five strategic events across the season. This change is easy on the budget and gives racers a consistent five-week break between events to spend time with family and get your bikes ready for the next race.
The XDA events will continue to feature seventeen star-studded classes and a massive vendor midway, giving racers and fans something to see and do over the three-day weekend events.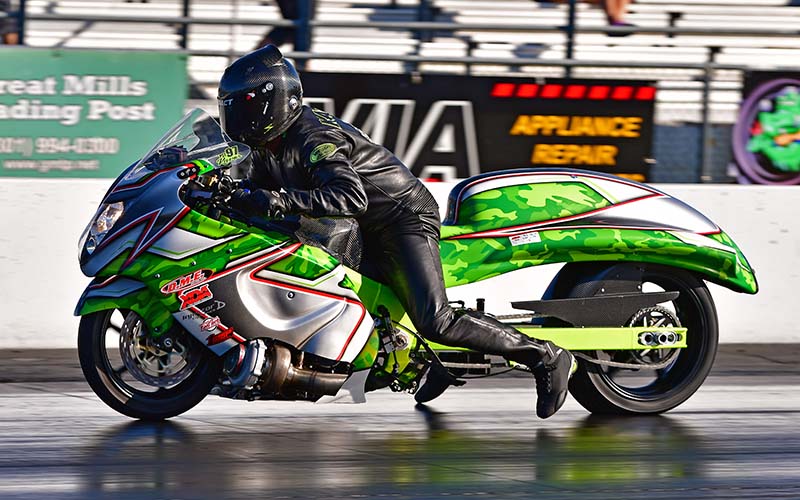 Orient Express – Pro Street
DME Racing – Real Street
MaxxECU – Pro Xtreme
HTP Performance – Super Stock
Vance & Hines – 4.60 Index
Boosted Bulls
APE – Nitrous Bulls
3 Sixty 5 Transport – Monster Bulls
Tommie's Motorsports – DMV Bulls
All Motor Bulls
HTP Performance – Grudge
1 Stop Speed – 5.60 Index
Mickey Thompson Tires – Top Sportsman
MPS Racing – Pro ET
Brock's Performance – Street ET
VooDoo Components – Bracket Bash
Hard Times Parts & Service – Gambler's Race
XDA is excited to welcome all the new riders to the series this year; the Pro Roll Call lists are full of fresh faces and veterans alike. New blood promises a year full of track action and upsets as new riders work to rise over the class veterans.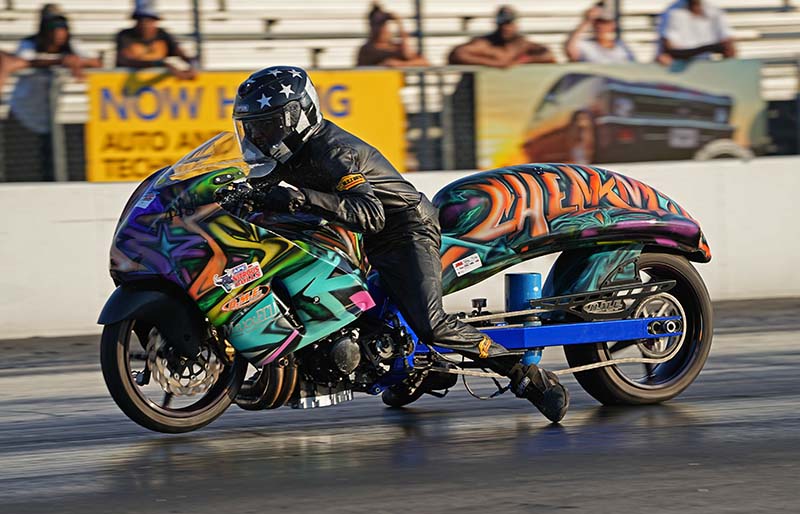 The Orient Express Pro Street class features the baddest street tire motorcycles in the World. If you want to see action, XDA is the only place to see full fields of these 650+ horsepower, turbocharged, supercharged, and nitrous-injected motorcycles running at speeds over 230mph in the 1/4 mile in only 6-seconds! Over twenty bikes are on the rollcall list ready to show out with big numbers. Many teams have been out testing the last few months and are prepared for the competition season to start. Mark Rendeluk and Derek Sobiech will make their Pro Street debuts next weekend. Sobiech is trading in stock wheelbase action, while Rendeluk is losing the wheelie bars.
The "Running of the Bulls" and HTP Performance Afterdark Underground Grudge & Pros program returns on Saturday night from 5pm-11pm with premium grudge racing action. The boards might be off, but the trash talking will be turned up. The XDA brings out the premier grudge racers who aren't afraid to pick a lane and lay down the quickest and fastest passes on our well-prepped racing surface. Bring your bag and show us whatcha got.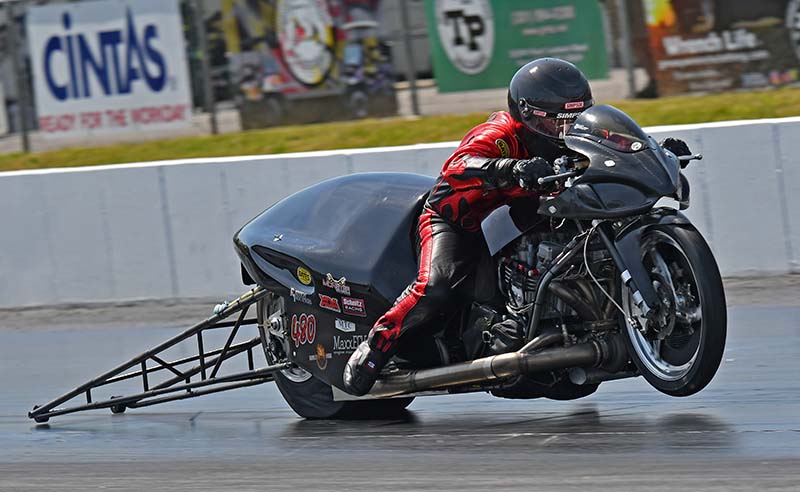 DME Racing Real Street features 7-second, 190mph heavy hitters, and this year we are seeing growth again in the class with eighteen riders on the roll call for the season-opener. George Cross and land speed standout Shane Stubbs will be taking on a class full of veterans and champions next weekend. Come out and see the new faces of the class as they work the quarter mile for a piece of the $3,200 purse.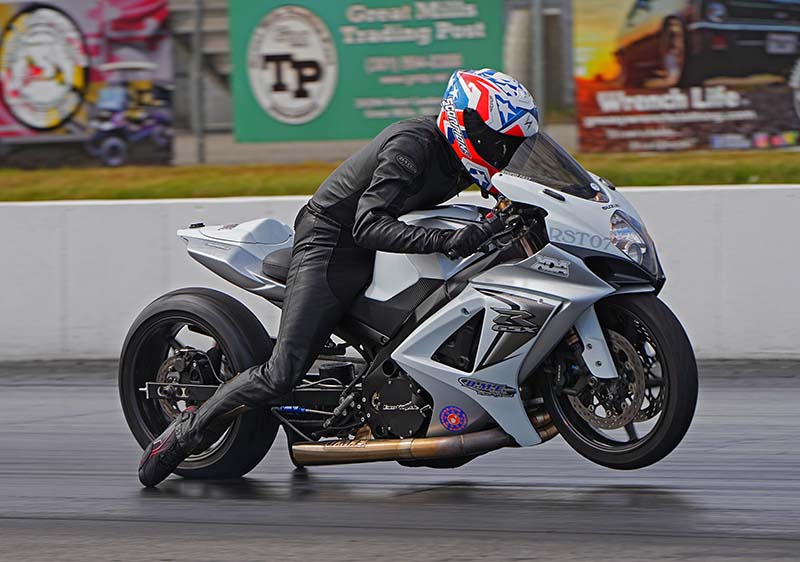 Saturday, we celebrate the 2022 XDA Champions and the Top 10 finishers in each class with the Awards Ceremony on the BIG STAGE in the pits that you will surely want to attend. All those in attendance will have a chance to win $1,000 in cash prizes courtesy of event sponsor Platinum General Services and owner Ralphie Navarro.
The 1/8 mile heads-up class of MaxxECU Pro Xtreme returns featuring the Turbocharged, Supercharged, and Nitrous Injected big tire wheelie-bar beasts. Six heavy hitters are already signed up and ready to return to action. These bikes are big and loud, don't miss the action as these riders pilot the ferocious horsepower to the 660′ finish line.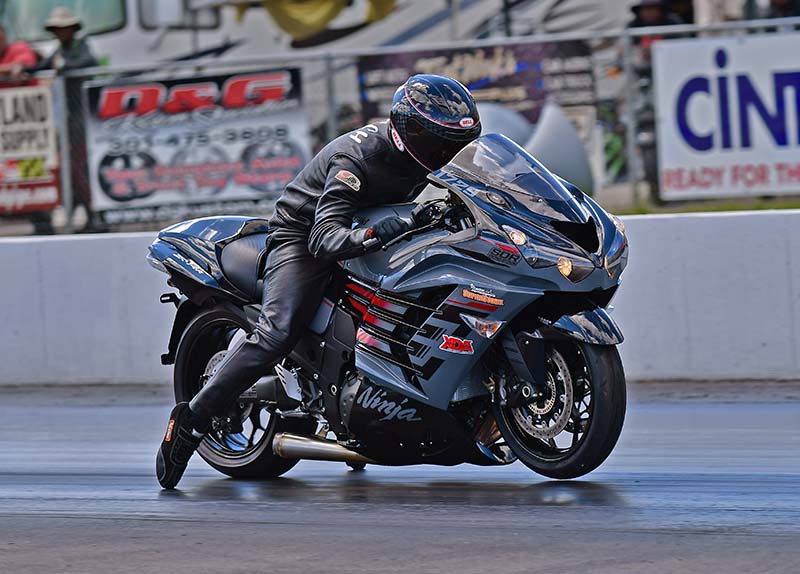 MaxxECU Pro Xtreme is presented by Billy Vose Racing, Fast by Gast, Dunigan Racing, DME Racing, Grothus Dragbikes, Harley Haul, Rob Bush Motorsports, Robinson Industries, Schnitz Racing, Timblin Chassis, and Worldwide Bearings.
XDA introduced the 4.60 index class back in 2013, and it's grown to be a fan favorite across the country. Vance & Hines 4.60 is the World's quickest 1/8th-mile sportsman index class running four-second passes in only 660 feet. Sportsman standout and co-host of the Red Hill Podcast Ben Knight, at the last minute, has thrown his hat in the ring for the season opener.
The stock wheelbase, naturally aspirated production machines of HTP Performance Super Stock class, will be back on deck for their fourth year. This class is for true hand clutch riders who must deliver a smooth and controlled launch to be competitive. There is no hiding behind electronic gadgets in this class. With strict modification rules, stock motors, MR12 spec fuel, no air shifters, no dataloggers, etc. the action is true riding skills.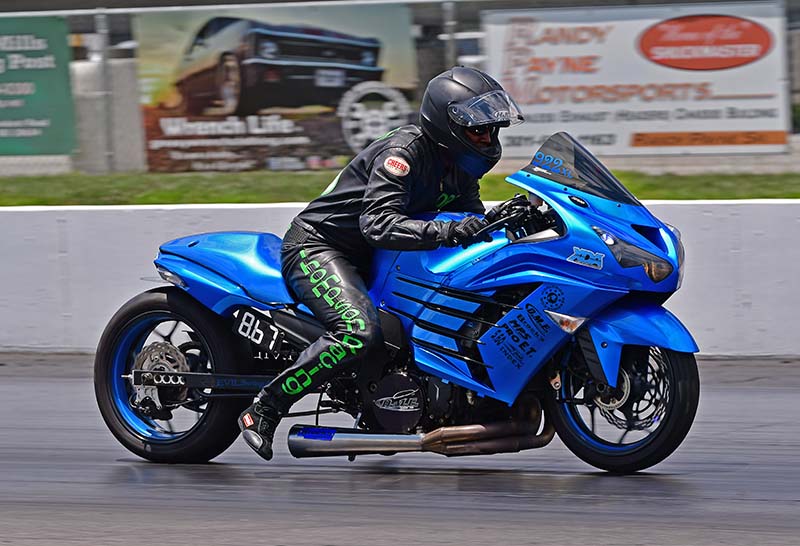 The XDA will additionally hold competition in SIX additional sportsman classes featuring 1 Stop Speed 5.60 Index, Mickey Thompson Tires Top Sportsman, VooDoo Components Bracket Bash, MPS Racing Pro ET, Brock's Performance Street ET, and the Friday night Hard Times Parts & Service Gambler's race. XDA offers up to $28,000 in guaranteed payouts for sportsman racers at each event while giving you a safe and professional environment to compete in.
Over 700 Professional, Sportsman, and Grudge motorcycle racers will be in competition all weekend long, battling it out for over $90,000 in cash purse at this event. And don't forget the vendor midway will be full of great deals on motorcycle parts, accessories and apparel.
Next weekend XDA starts another season of the most competitive motorcycle drag racing you can find in the country, and it all begins at Maryland International Raceway. Make plans now to come out and watch or, better yet, race with us on April 21-23.
There are more videos on the Cycledrag Youtube channel (please subscribe here) and the Cycledrag Facebook page (Please like here) and more will be coming soon. Check back daily.