With a pandemic behind us and the Spring weather coming to bloom, the XDA racers are eager to get back to racing and give the fans a show that will keep them glued to their seats.

The 2022 XDA season is going to be absolute fire with 6-second, 230+mph Pro Street Motorcycles, 7-second, 190mph Real Street bikes, 3-second 1/8 mile Pro Xtreme class, lethal clutch hand Super Stock, the "Running of the Bulls" Grudge Shootouts, and 700+ Sportsman motorcycle racers competing for over $500,000 in season cash purse and $130,000 in season contingency!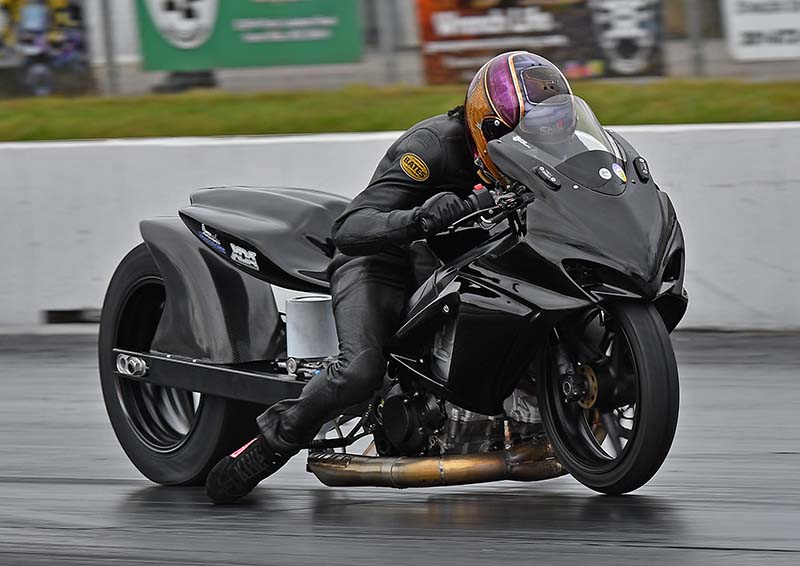 Saturday night the starting line will be bussin' with the HTP Performance Afterdark Underground Grudge Program. This season the Boosted Bulls (Turbo Bikes) return as a championship points class to join APE Nitrous Bulls (Nitrous Bikes), 3 Sixty 5 Transport Monster Bulls (Heavyweights), and Tommie's Motorsports DMV Bulls (63″ All Motor Bikes). With legitimate grudge racers looking for a well-prepped track to show off their horsepower and make that paper, XDA's on-point track prep can't be beat with the #KillerMillerSpiller.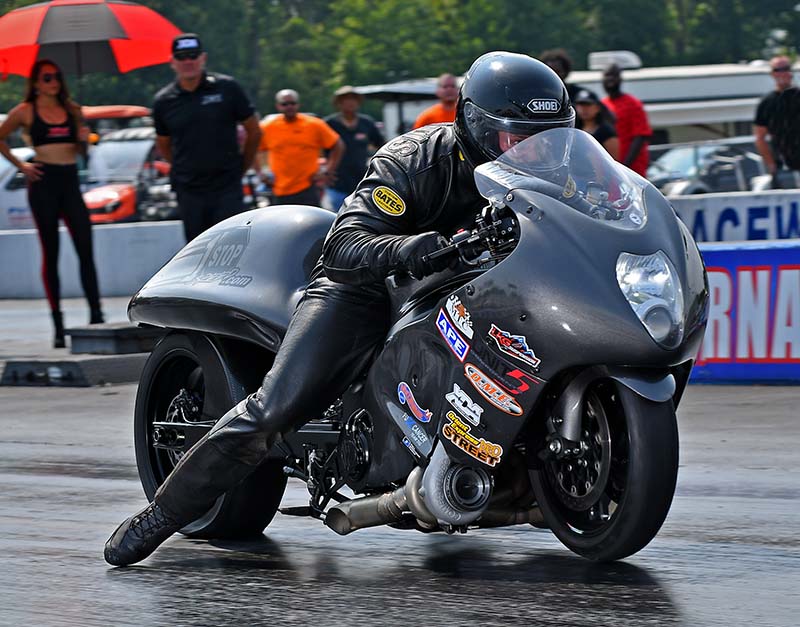 The baddest street tire motorcycles in the world can only be seen at XDA events. The 650+ horsepower motorcycles of Orient Express Pro Street feature turbocharged, supercharged, and nitrous injected motorcycles running at speeds over 230mph in the 1/4 mile in just 6-seconds! Aruba will be represented at the season opener, with Jayson Geerman making the commute for his first XDA event. Class newcomers Blake Sanders and Ronnie Trainham will also be making their first Pro Street appearances as they look to take on the veterans of a class that holds an ET record of 6.346 and a MPH record of 236.05! Make plans to come out and watch these gladiators dominate the quarter mile at speeds that can't be seen anywhere else.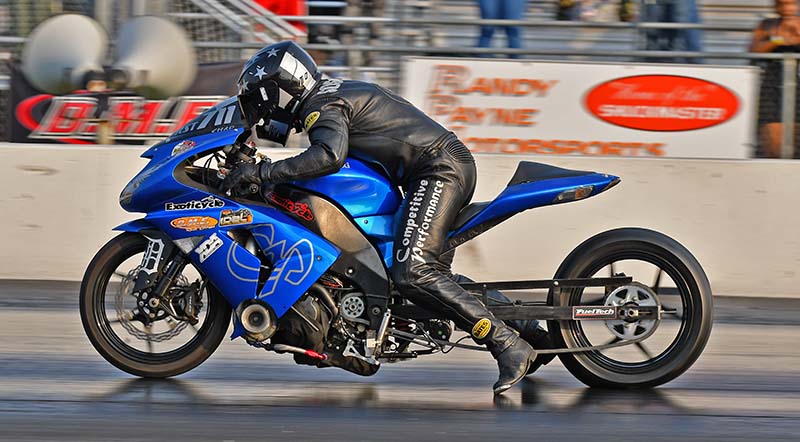 DME Racing Real Street will be serving up 7-second, 190mph passes with a bit of drama mixed in for exciting action on and off the track. Drae Taylor will be moving from Super Stock to Real Street for some quicker action this season. Stand out land speed racer, who holds a one mile 277.9 mph record, Shane Stubbs will be in the mix this season with teammate Ralphie Navarro. And former Michigan running back Ty Issac will also be making his XDA Real Street debut to add to the Real Street stable of talent.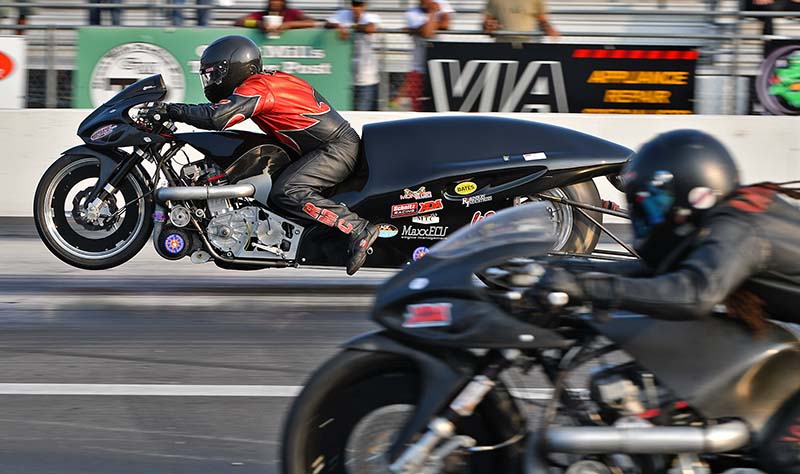 The eighth-mile heads-up class of MaxxECU Pro Xtreme features Turbocharged, Supercharged, and Nitrous Injected wheelie-bar monsters. Chris Theodoridis will be pulling double duty in the pro ranks running in Pro Street and then switching gears to jump on an entirely different performance stage with these wheelie-bar monsters. Class veterans Rob Garcia, Chris Cutsinger, John Collins, Kevin Clarke, Terry Schweigert, and Tommy Saxon will be back for 2022 as they look for a championship season.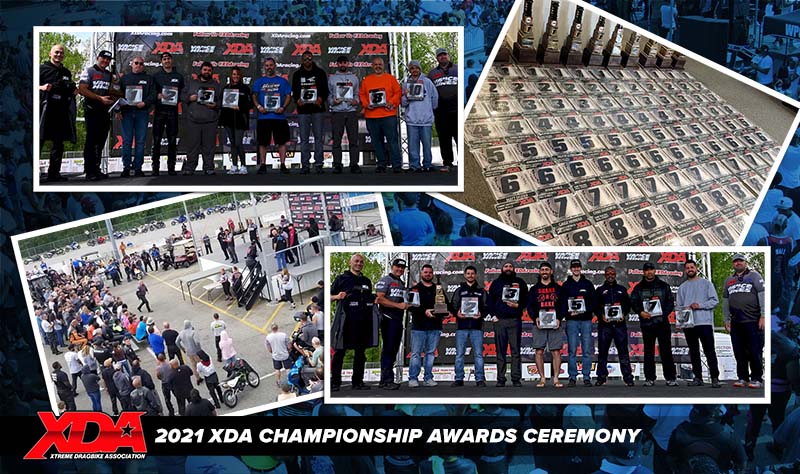 MaxxECU Pro Xtreme is presented by Billy Vose Racing, Fast by Gast, Dunigan Racing, DME Racing, Grothus Dragbikes, Harley Haul, Rob Bush Motorsports, Robinson Industries, Schnitz Racing, Timblin Chassis, and Worldwide Bearings.
The stock wheelbase HTP Performance Super Stock class is returning for its third season. Two-time Champion David Fondon will NOT be returning, as the GOAT has been retired in Super Stock per HTP's new rules. HTP's new rules state that champions only have the following season to defend their title before they have to move up to a pro class. The clutch hand racing will be fierce this season as these stock wheelbase riders will be looking to take over the empty throne.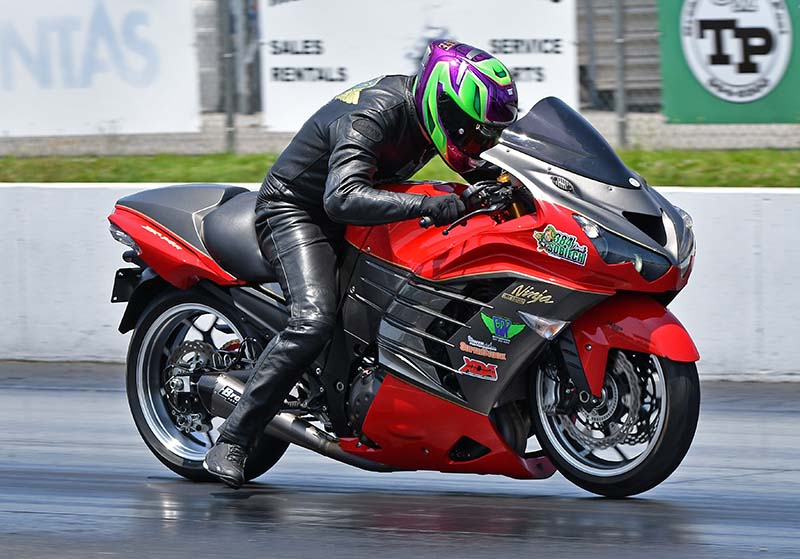 Vance & Hines 4.60 is the quickest eighth-mile index category in motorcycle drag racing. With only 660 feet to turn on the win light, riders must be deadly accurate as the bulbs drop on the four-tenths pro tree. For the past two years, Ron Procopio has held back-to-back championships. But these championships were no easy feat as they came down to the last few passes of each season finale. This index category attracts some of the biggest names in motorcycle drag racing, and they even make qualifying exciting as they go hard every pass. It will be a stunning feat if Ron Procopio can become a 3x Champion in this class. Come out and watch the action next weekend at MIR.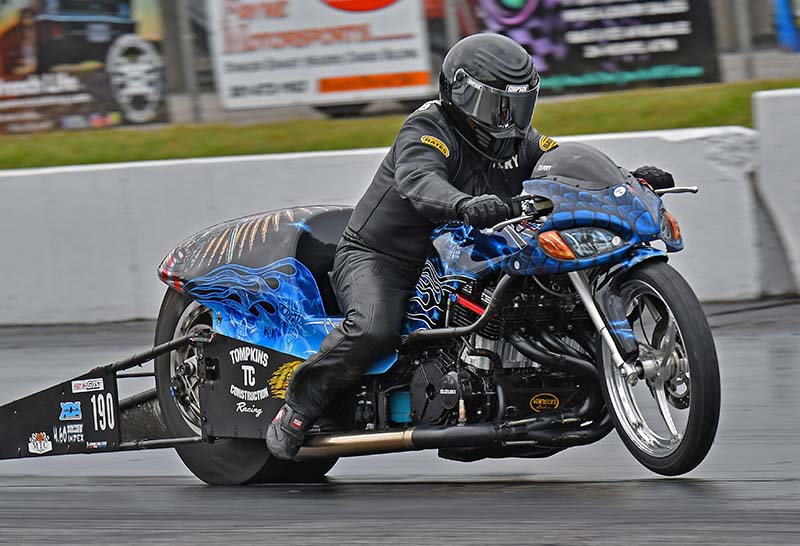 The XDA will also hold competition in the 1 Stop Speed 5.60 Index, Mickey Thompson Tires Top Sportsman, MPS Racing Pro ET, and Brock's Performance Street ET, giving sportsman racers a place to compete in a professional environment. The 2022 season will also continue to feature the Saturday VooDoo Bracket Bash and the faithful Friday Night Hard Times Parts & Service Gambler's race. There is $28,000 up for grabs in cash payouts for sportsman racers at each event!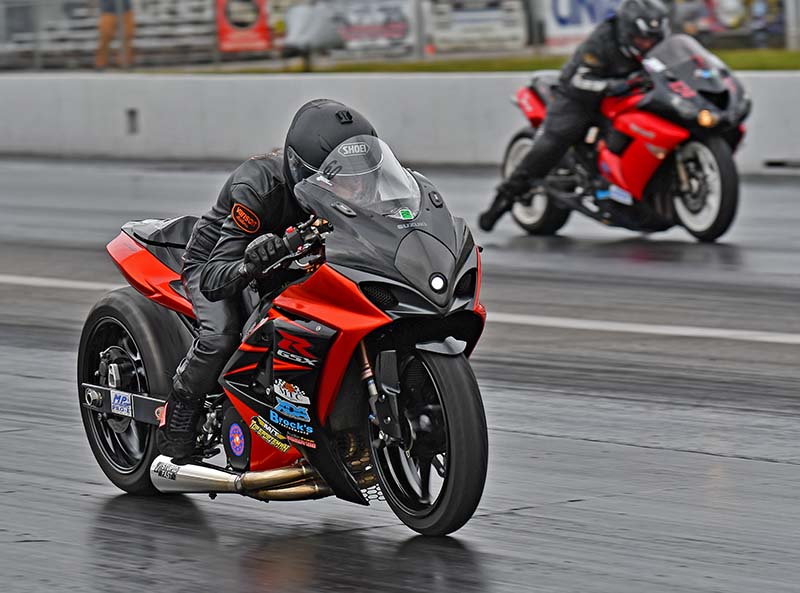 The 2021 XDA Awards Ceremony will be held on Saturday, April 23 at 3:30pm on the main stage during the Platinum General Services Spring Nationals at Maryland International Raceway!
We will celebrate the 2021 XDA Champions and the 2021 XDA Top 10 finishers in each class! Champions have already received their Bonus Check and Gold Card and will receive their Championship Jacket, Trophy and #1 plate on stage and 2nd place through 10th place finishers will receive their number plates on stage.
Plus, we will be handing out FREE raffle tickets to all Racers, Family, Crew and Fans at the event that automatically enters you a chance to win $1,000 in cash during the Awards Ceremony. We will draw 10 different raffle tickets with each winner receiving $100 courtesy of Ralphie Navarro from Platinum General Services. Don't want to miss your chance to win CA$H!
See the list of the 2021 XDA Top 10 in each class below that will be honored on stage:
Orient Express Racing – Pro Street
1. Rodney Williford
2. Justin Shakir
3. Jason Dunigan
4. Greg Wallace
5. Jordan Haase
6. Ryan Hable
7. Gaige Herrera
8. Kenny Brewer
9. Curtis Brown
10. Rickey Grayson
DME Racing – Real Street
1. Mark Hylton
2. David Stewart
3. Spencer Claycomb
4. Ralphie Navarro
5. Trevor Schnitz
6. Brittany Bohne
7. Chad Sosnowski
8. Rickey Gadson
9. Jeremy Teasley
10. Bud Harrod
Maxx ECU – Pro Xtreme
1. Chris Garner-Jones
2. John Collins
3. Rob Garcia
4. Bobby Lovingood
5. Shane Eperjesi
6. Chris Cutsinger
7. Travis Davis
8. Tommy Saxon
9. Ronnie Smith
10. Kevin Clarke
HTP Performance – Super Stock
1. David Fondon
2. Mike Davis
3. Jyrec Givens
4. Curtis McDougald
5. Darion Payne
6. Blake Johnson
7. Derek Sobiech
8. Trevor Schnitz
9. Caleb Holt
10. Mark Blake
Vance & Hines – 4.60 Index
1. Ronald Procopio
2. Troy Hausmann
3. Mac McAdams
4. Shayne Proctor
5. Michael Ostrowski
6. Jim Jordan
7. Broderick Jackson
8. Kenny Cornnell
9. Eran Pielert
10. Wes Hawkins
APE – Nitrous Bulls
1. Russell Dennison
2. Richard Gadson
3. Malcolm Phillips
4. Ray Lee
5. Billy Vose
6. Alex Williams
7. Jaques Gaskins
8. Jeremy Teasley
9. Augustine Herrera
10. Lavar Delee
3 Sixty 5 Transport – Monster Bulls
1. David Page
2. David Martin
3. Jason Herron
4. Michael Thyen
5. Mike Burkhart
6. Howard Gerken
7. Jamael Jones
8. Rendolf Torbed
9. Kenyan Crawley
10. Daniel Parker
Tommie's Motorsports – DMV Bulls
1. Cody Lowe
2. Duane Jackson
3. Geoff Godfrey
4. Edward Thomas
5. Desmond Spalding
6. Matt Dozier
7. Deshon Jones
8. Chris Edwards
9. Travis Kidd
10. Augustine Herrera
1 Stop Speed – 5.60 Index
1. Dustin Lee
2. Nick Noble
3. Carson Fields
4. Jimmie Miller
5. Duane Jackson
6. Nick Hamlett
7. Rico Brown
8. Barry Pryer Sr
9. John James
10. Dave Cornnell
Mickey Thompson Tires – Top Sportsman
1. Bobby Holland
2. Jeffrey Santin
3. Pablo Gonzalez
4. Robin Procopio
5. Dustin Lee
6. Norman Teal
7. John James
8. George Shriver
9. Nate Koito
10. Rob Hunnicutt
MPS Racing – Pro ET
1. Jeffrey Santin
2. Dustin Lee
3. Duane Jackson
4. Nick Hamlett
5. Dale Hamilton
6. Bill Maturo Jr
7. Derek Crawford
8. Russell Dennison Jr
9. Jimmie Miller
10. Nate Koito
Brock's Performance – Street ET
1. Derrick Milbourne
2. Barry Purnell
3. Mark Blake
4. Patrick Farrow
5. Louis Green Jr
6. Russell Dennison Jr
7. Nick Hamlett
8. Barry Pryer Sr
9. Damian Bates
10. Duane Jackson
With over 700 racers attending XDA events from across the world, a massive vendor midway, thousands of fans, legendary Miller track prep, excellent media coverage, and a dedicated team of XDA officials at the helm, the XDA continues to be the place for motorcycle drag racers. We invite you to come out and see the action for yourself, or even better yet, ride in and try your luck in our entry-level Brock's Performance Street ET class.
Visit www.xdaracing.com/springnationals for event information, class rules, payouts, entry fees, schedule, and more.
Class Entry List and Resources
XDA prides itself on having a close-knit group of racers. Below, you will find a list of racers attending this event and links to class-specific groups that you can access to talk to other racers and get your questions answered. Together we are strong.
XDA Facebook Groups
• XDA Racers – https://bit.ly/3feasis
• Pro Street – https://bit.ly/3fgZx7D
• Real Street – https://bit.ly/3hmHvm8
• Pro Xtreme – https://bit.ly/30AsBmu
• 4.60 Index – https://bit.ly/2UADKA6
• Super Stock – https://bit.ly/3hlXsZN
• 5.60 Index – https://bit.ly/3fjOBpZ
Orient Express Pro Street
Ryan Hable, Ricky Wood, Blake Sanders, Jordan Haase, Rodney Williford, Greg Wallace, Curtis Brown, Darion Payne, Ryan Bonitatis, Jamie Lopes, Justin Shakir, James Waugh, Kenny Brewer, Richard Gadson, Jason Dunigan, Brett Ware, Rudy Sanzottera, Gaige Herrera, Caleb Holt, Ronnie Trainham, Jayson Geerman, Chris Theodoridis and Mike Kovacevich.
DME Racing Real Street
Drae Taylor, Ryan Schnitz, Chad Sosnowski, David Stewart, Ty Isaac, Bud Harrod, Caleb Holt, Marcus Hylton, Rickey Gadson, Courtlan Whiting, Shane Stubbs, Ralphie Navarro, and Brittany Bohne.
MaxxECU Pro Xtreme
Rob Garcia, Chris Cutsinger, Chris Theodoridis, John Collins, Kevin Clarke, Terry Schweigert, and Tommy Saxon
HTP Performance Super Stock
Caleb Holt, Curtis McDougald, Silas Wood, Mark Blake, Brian Johnson, Blake Johnson, Mike Davis, Darion Payne, Brandon Pryer, Tim Cottrell, Terry Geesey, Dystany Spurlock, Jimmy Leach, John Briscoe, Patrick Butler, and Nicholas Rothwell.
Vance & Hines 4.60 Index
Broderick Jackson, Spencer Allen, Mac McAdams, Thomas Gunn, Shayne Proctor, Wes Hawkins, Mike Beverly, Megan Powers-Petway, Brad Gleason, Tim Shelton, Durwood Rawlings, Kevin White, Brandon Goins, Preston Hopkins, Mike Ostrowski, John Hall, Terry Tompkins, Boo Brown, Daryl Hollins, Dystany Spurlock, Douglas Robinson, Kenny Cornnell, Harvey Hubbard, Robbie Hunnicutt, Troy Hausmann, Ronald JR Procopio, Eran Pielert, Jim Jordan, Ron Bonitatis, Ander Kevin, and Kevin Taylor.
There are more videos on the Cycledrag Youtube channel (please subscribe here) and the Cycledrag.com Facebook page (Please like here) and more will be coming soon. Check back daily.
To take advantage of some amazing discounts at Brock's Performance, click – http://brocksperformance.com?aff=12
USE cycledrag5 coupon code.