The magical, banner year continues for Top Fuel Motorcycle drag racing legend and world record Larry "Spiderman" McBride, as for the first time ever his latest motorcycle will be prominently displayed at the world's largest racing trade show, the Performance Racing Industry (PRI) show from downtown Indianapolis, Ind., Dec. 8-10.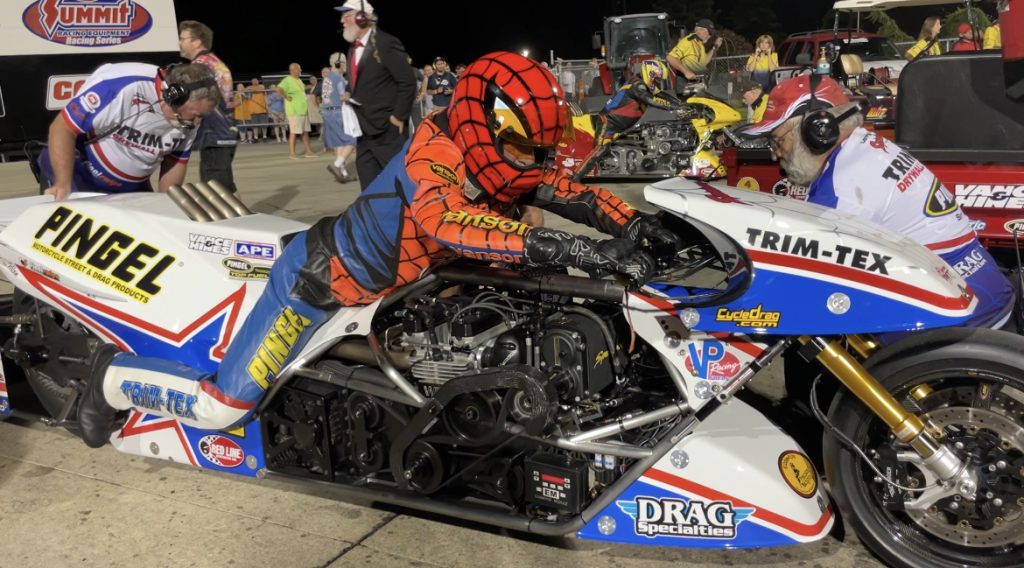 The Spiderman debuted the state-of-the-art build in 2016 and broke several elapsed-time and speed records. He currently holds the marks at 5.50, set in Valdosta, Ga. in Nov. 2019, and 268 mph, set at this year's NHRA Virginia Nationals in May.
McBride was invited to the show by longtime friend and supporter Dave Conforti of leading bearing manufacturer Worldwide Bearings. Conforti has long had one of the most prime locations at the show, next to one of the main entrances, which often becomes the unofficial meeting place for the motorcycle drag racing community.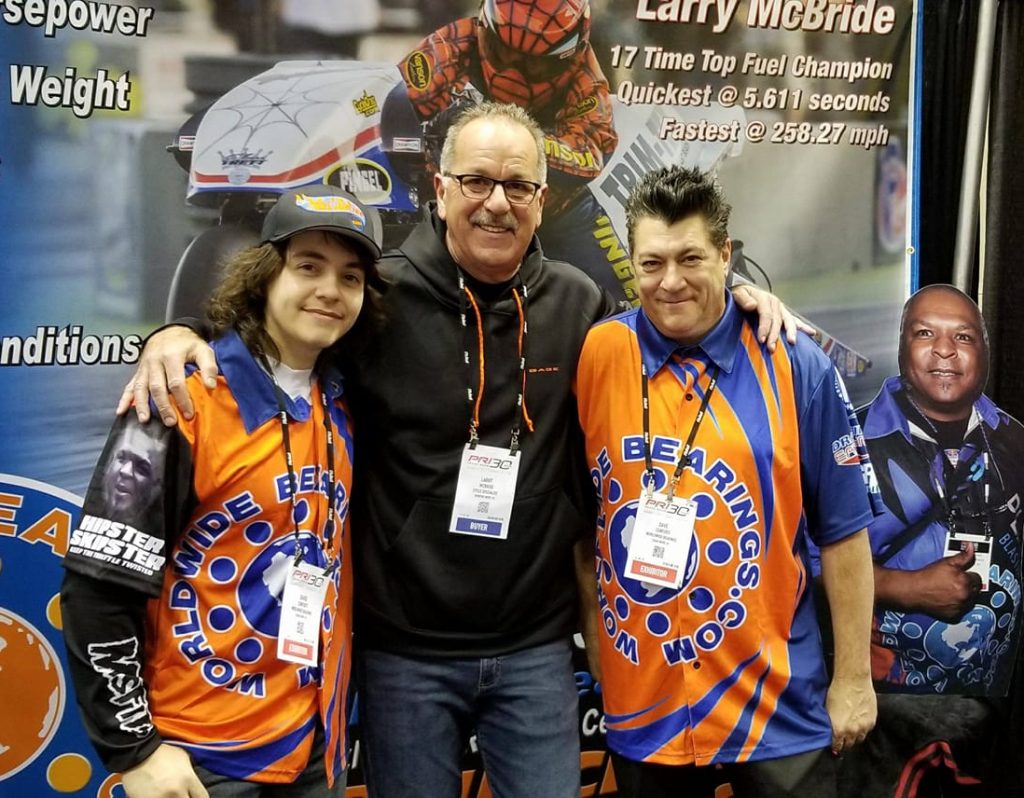 The WorldWide booth has often displayed McBride's photo on its backdrop. This year Conforti has stepped up to a larger booth at space 111 in anticipation of what will be a giant gathering for McBride's marvel of a motorcycle.
"Larry deserves so much more than he gets. The entire world should know about him," Conforti said. "I want to see him get all the recognition he deserves. This will be epic."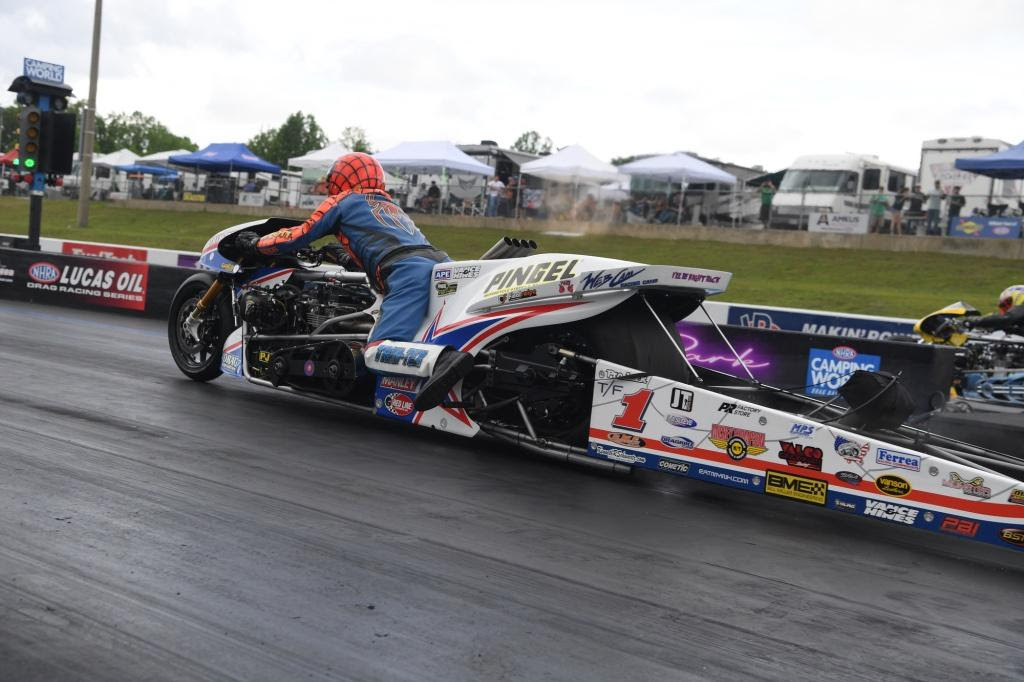 McBride was honored to be a part of the display.
"I'm very excited for this," McBride said. "I have always used Dave's bearings and they are the best. Over the years I have really enjoyed the race bikes he brings in to display. For him to choose me this year is very humbling."
For the past two decades McBride has grown accustomed to walking the floor to visit friends and supporters. This will be quite a different experience.
"I usually make a list to make sure I see everyone. It's like one big family reunion," McBride said. "This will be a great experience."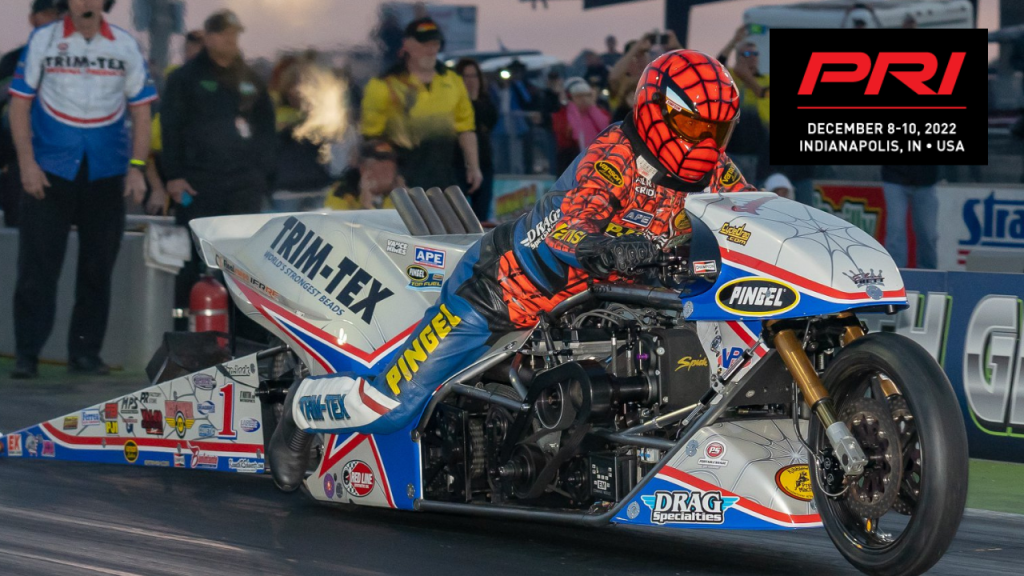 All of this will be the culmination of what has been a banner year for the veteran racer. McBride competed in front of hundreds of thousands of fans in 2022, appearing at two NHRA National events, Virginia and Reading, and the sold-out Norwalk Night Night Under Fire. He received considerable media attention for the fastest run of all-time at 268 mph, including tv coverage on Fox Sports 1 and a full spread in National Dragster
"I'm so thankful that we still get to do what we love," McBride said. "1999 was pretty special when we ran the first five-second pass, but I must say 2022 is right up there with it."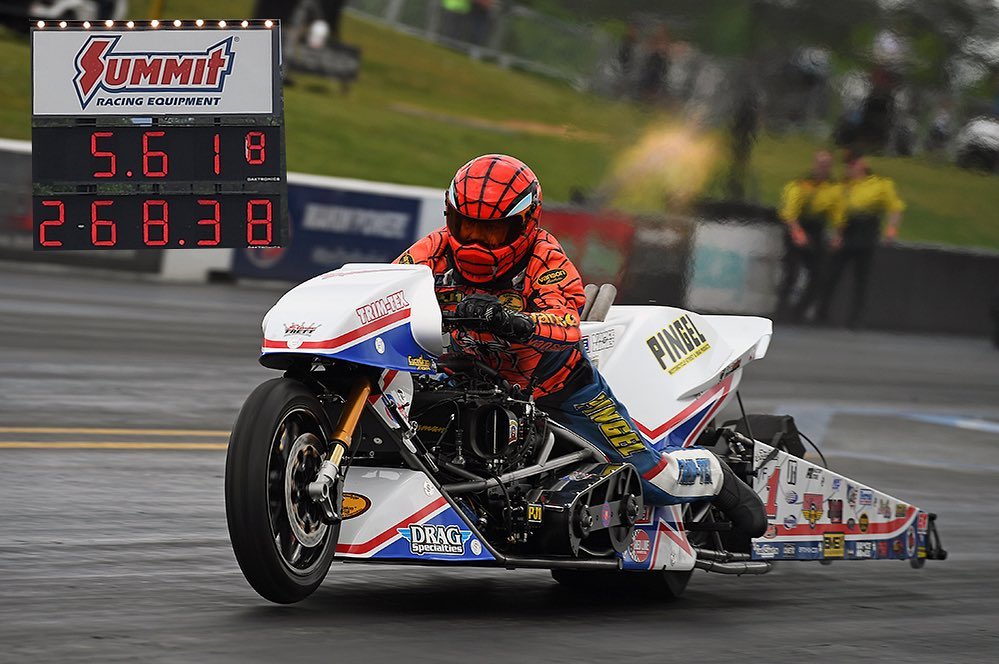 The annual PRI Trade Show features over 1,100 companies exhibiting in more than 3,300 booths and showcasing the latest products, services, machinery, simulation and testing technologies, and trailers for the racing industry at the Indiana Convention Center and Lucas Oil Stadium in downtown Indianapolis. Launched in 1988, the show encompasses all forms of racing and attracts attendees from all 50 states and across the globe, including professional race teams, retail shops, warehouse distributors, engine builders, fabricators, dealers, installers, jobbers and media.
Make your plans to join us at the PRI Show, Dec. 8-10, and make sure to visit Larry "Spiderman" McBride and the world's quickest motorcycle at the Worldwide Bearings booth, No. 111.
There are more videos on the Cycledrag Youtube channel (please subscribe here) and the Cycledrag Facebook page (Please like here) and more will be coming soon. Check back daily.