We are back for another season of the largest gathering of vintage two stroke drag bikes in the Midwest, the Super Eliminator two stroke showdown from the Dash for Cash at US 131 Motorsports Park in Martin, Michigan. We will see a near world record on a Kawasaki H2 ridden by Jim Chongris and we will also see some two stroke fails, like when Kevin Hutchinson blows up his 1974 Suzuki GT Water Buffalo on nitrous.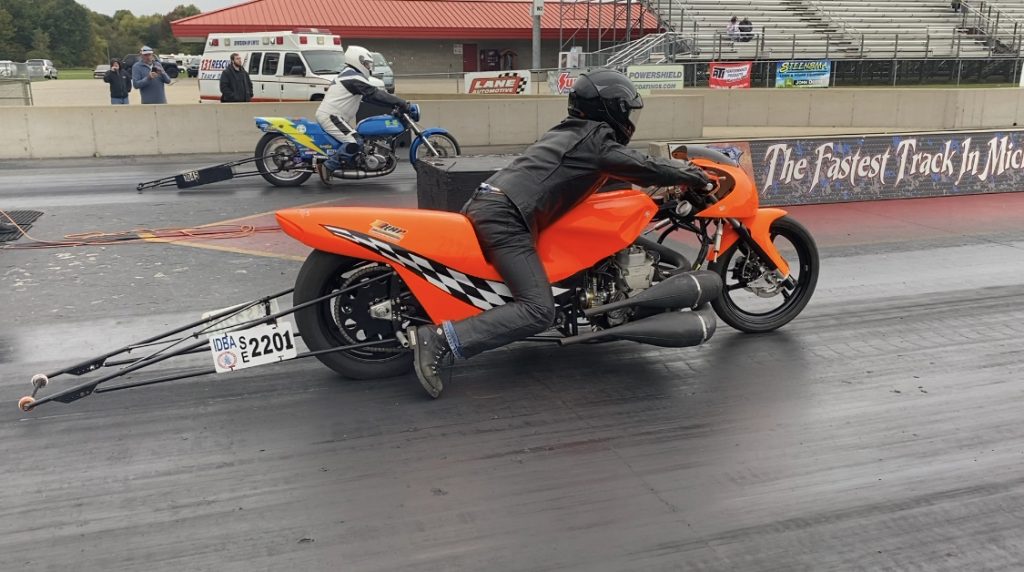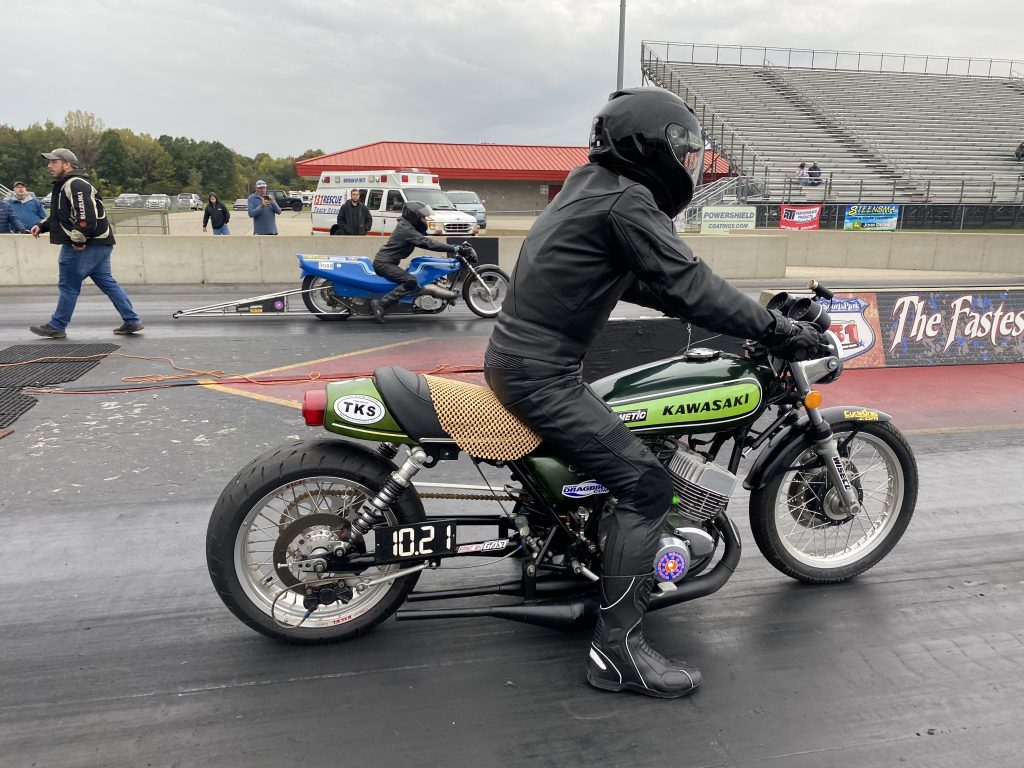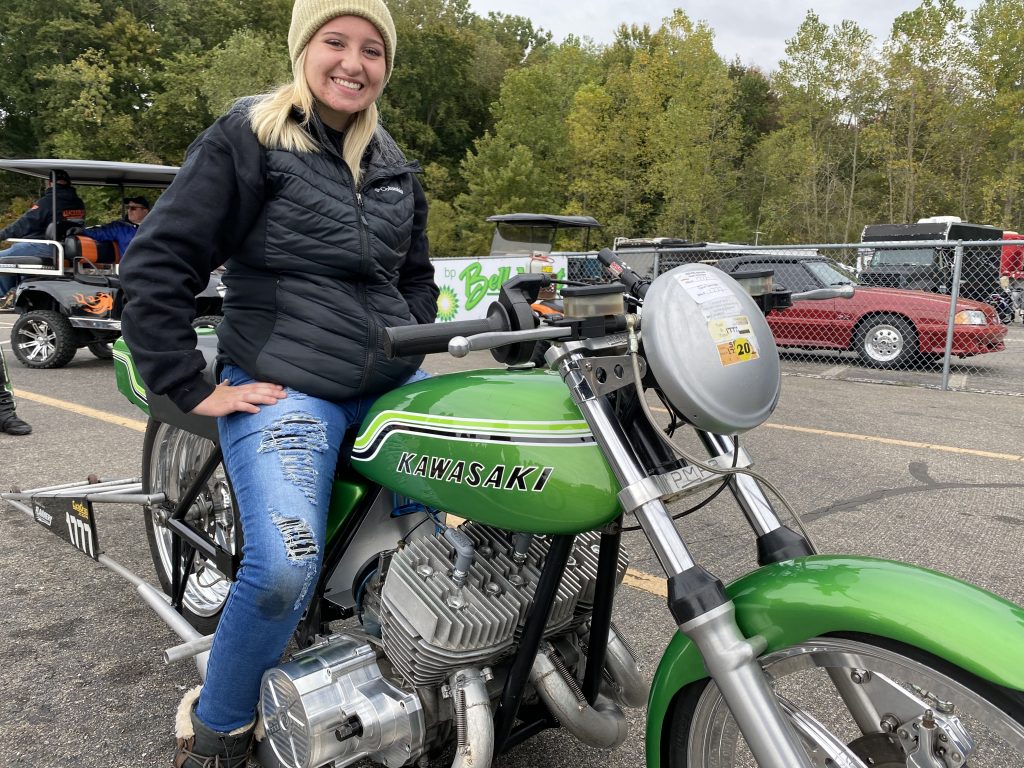 We will also see Rick Steinard and the world's fastest ZX14r 1441 naturally aspirated drag bike, Eric Thomas and his big bar, street tire H1 Pro Street bike, "Smokin" Joe Molynuex and his jaw dropping, brand new, trick 1975 H2 Triple, Steve Chandler and his fast 1972 Kawasaki H2, Dave Derrick and a Flannery engine 1973 Kaw H2 triple, Scott Allen and his Fast by Gast 1974 H2 750, Thad Neeld and daughter Allison Neeld on some unique H2 750 drag bikes, Al Swift and his 1000 Rotax triple snowmobile engine in a drag bike, Tom Varney and his Suzuki GS 1100 and father of Cycledrag Jack Korpela and his orange Kawasaki S2 350. Enjoy and share with any two stroke fan!
QUALIFYING
ELIMINATIONS
There are more videos on the Cycledrag Youtube channel (please subscribe here) and the Cycledrag.com Facebook page (Please like here) and more will be coming soon. Check back daily.