Top Fuel Motorcycle legend and 19-time champion Larry "Spiderman" McBride is getting accustomed to pulling off dramatic comebacks. The last four Man Cup Top Fuel championships have come down to the final race. It looks like fans could be in for more of the same with another thrilling battle brewing this season.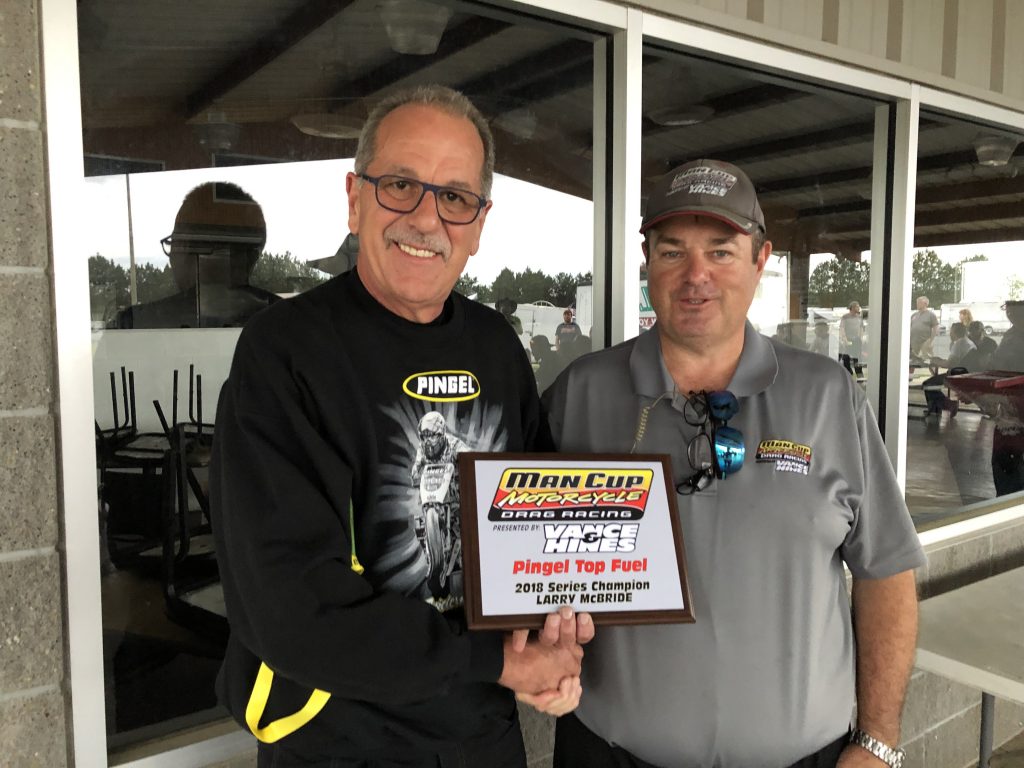 After the season-opening Man Cup Exoticycle – Roaring Toyz Spring Cup from South Georgia Motorsports Park, April 5-7, the legendary Spiderman finds himself about two rounds down in the points after smoking the tire against Chris Hand in the opening round. It was McBride's first opening round defeat in more than 15 years.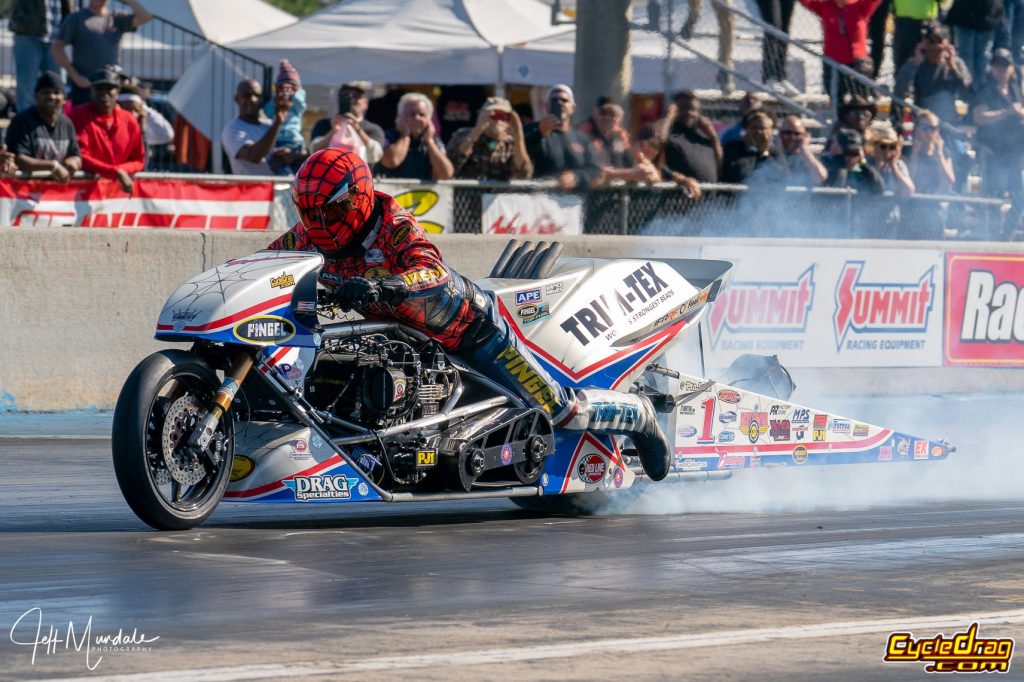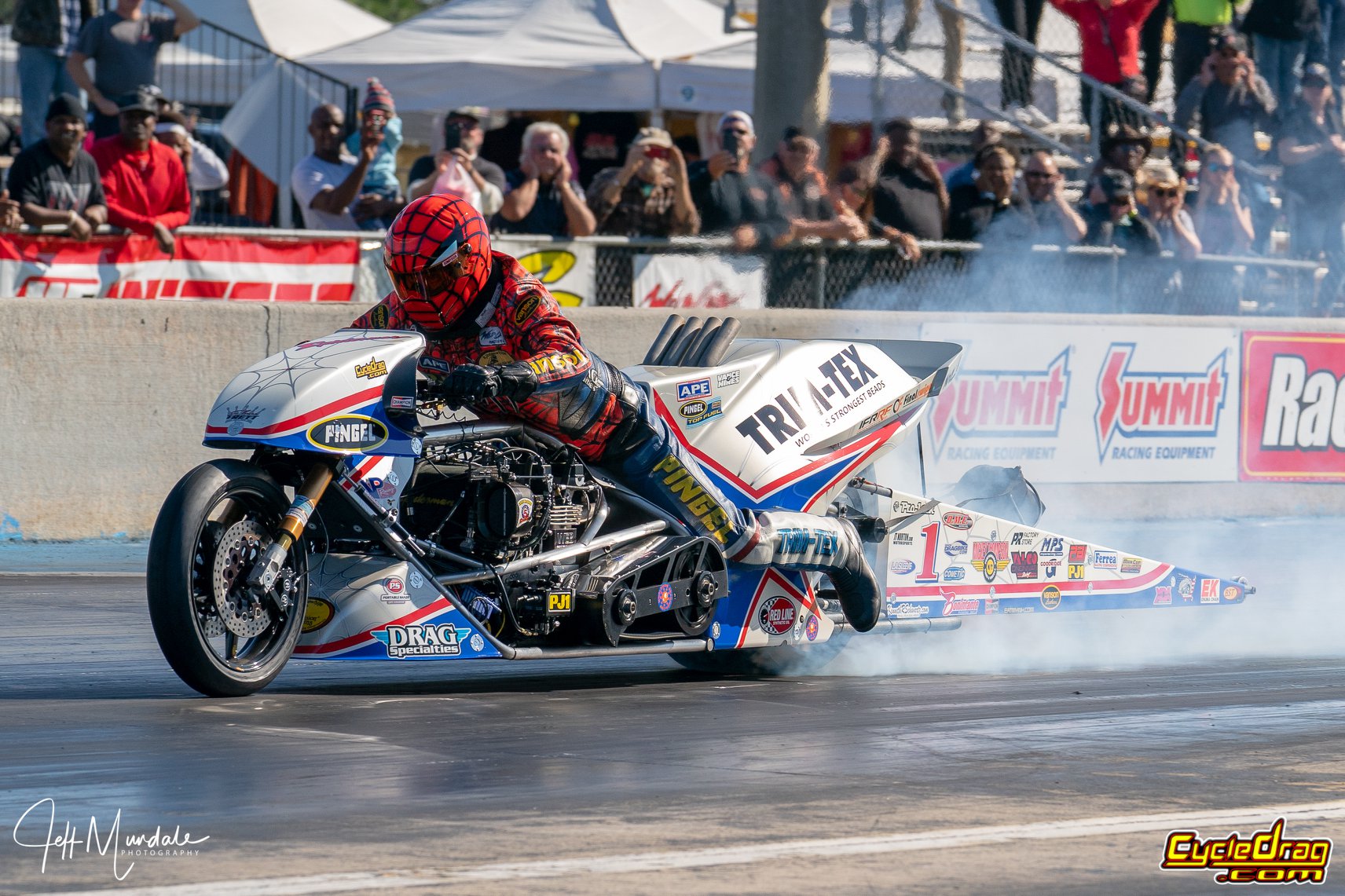 "We just screwed up," McBride said. "We are pretty sure we know what's going on, we just need to figure out how to stop it. We will fix it. "
The bright spot for the 19-time champion came in final qualifying where McBride took the No. 1 position with a 5.83 at 250 mph.
There are more videos on the Cycledrag Youtube channel (please subscribe here) and the Cycledrag.com Facebook page (Please like here) and more will be coming all throughout the season. Stay connected!
"Overall it was a great weekend. We have a ton of new horsepower we found. It's new stuff that we have been trying and it works," McBride said. "Now we just need to figure out how to get it to the ground on a regular basis."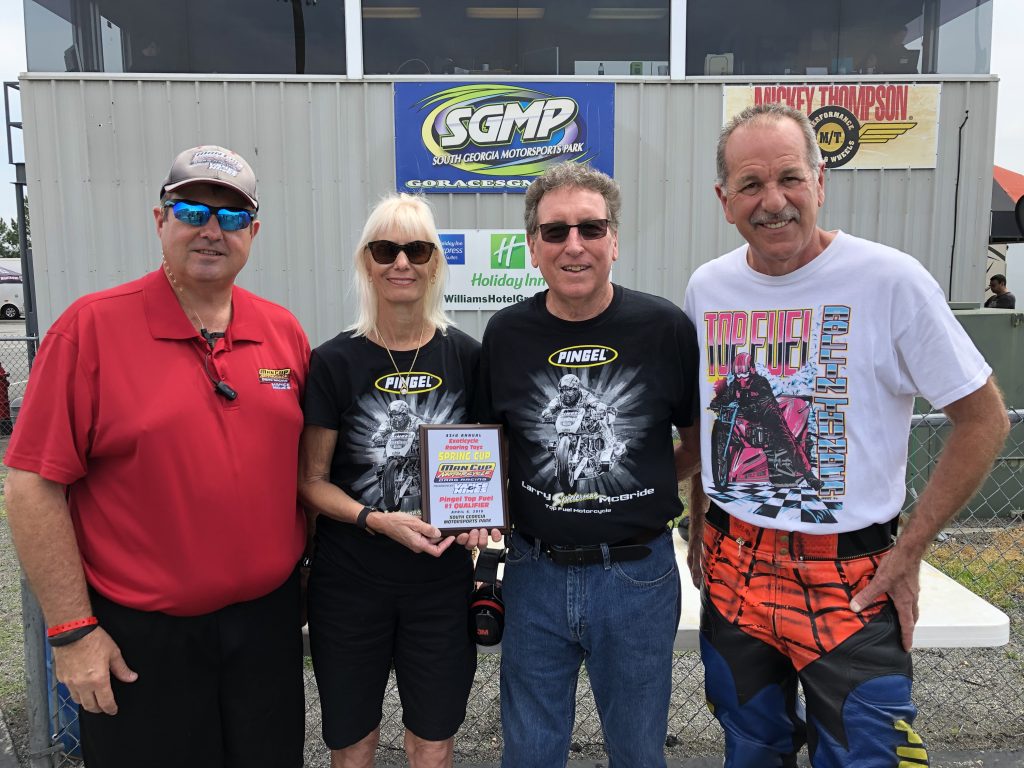 Ironically the way the ladder shook out, due to the breakage of Nitro Harley racer Don Becker and Norway's Sverre Dahl, McBride was the only competitor other than his opponent Chris Hand who did not have an opening round bye.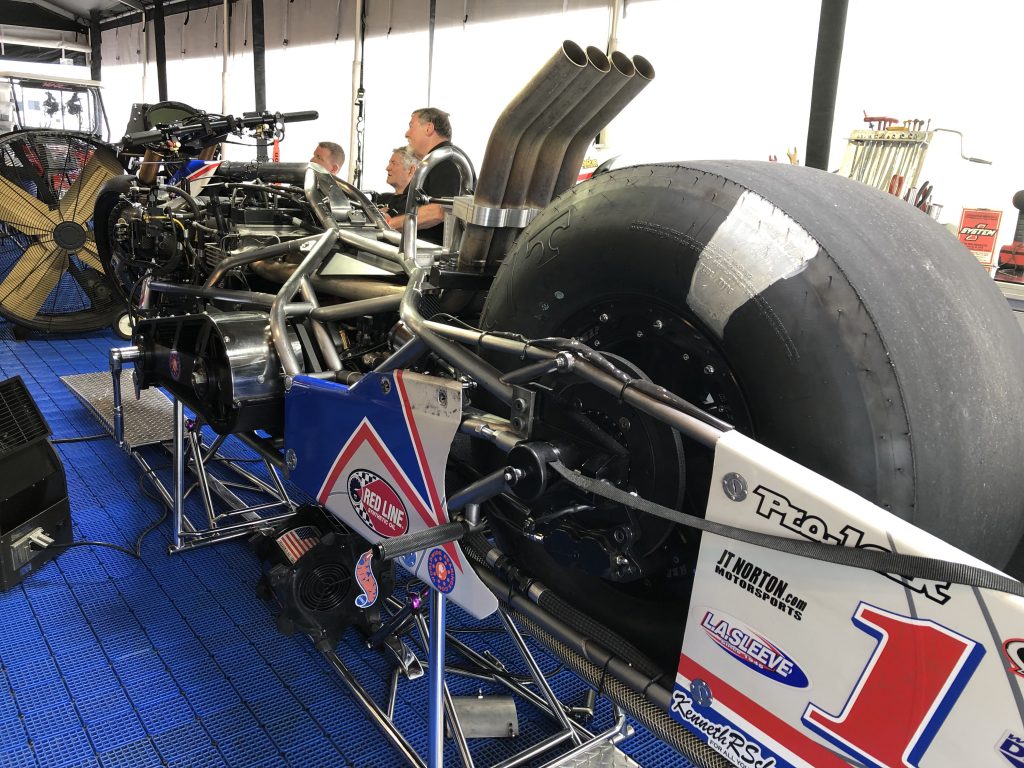 "We changed absolutely nothing from the 5.83 run for first round. All we did was service the bike. We didn't try to hop it up," McBride said. "All we did was change a tire because we chunked it. That could have been our issue, the mold on the tire. The race track was fine. We just got put on the trailer. That's drag racing for you."
The man who came just four points from dethroning McBride last season, Dave Vantine performed magnificently overcoming a trio of blown engines and running career bests, 5.74 and 254 mph, to win the event and secure the early points lead. Vantine's weekend got off to such a rough start McBride had to loan his friendly rival a motor to finish the race. Appropriately it was motor No. 102, the racing number of McBride and Vantine's late mentor Elmer Trett.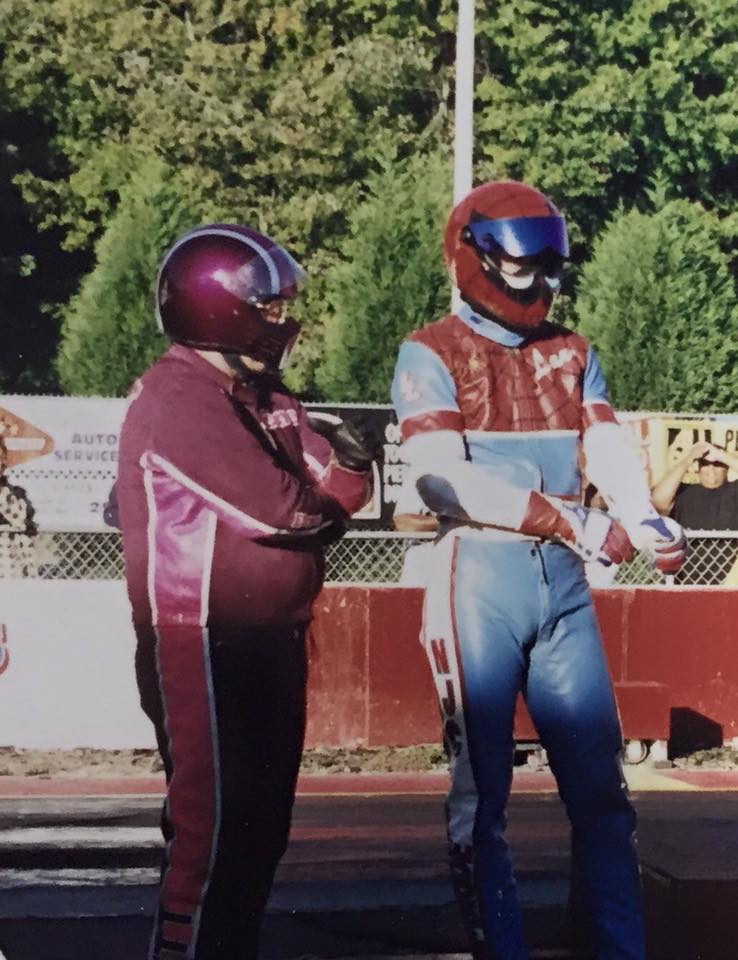 "Elmer was always the speed king and I'm sure he's smiling down," McBride said. "I'm very happy for Dave. He did a great job. Dave and his crew are dear friends."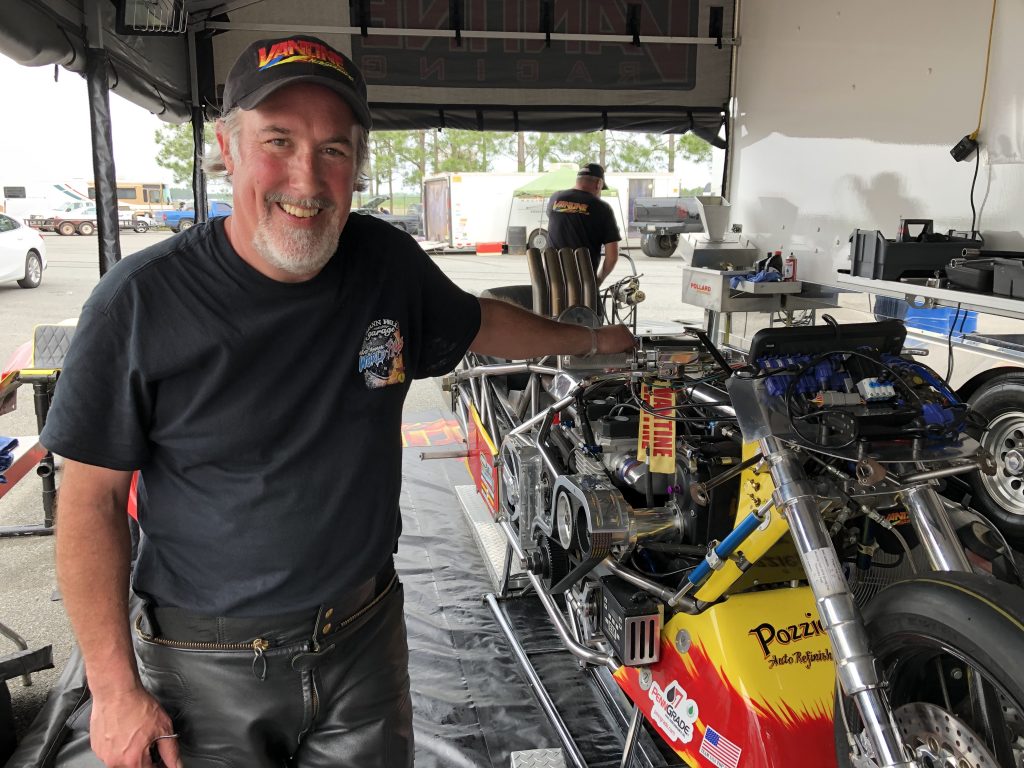 McBride now heads back to his Newport News, Va. speed shop, Cycle Specialist where he will prepare for the next race at Dragway 42 in West Salem, Ohio in July.
"We are going to get out and do some testing. My stuff has always been extremely consistent and right now we don't have it," McBride said. "Consistency is what wins you races."
For all the continued support McBride thanked his primary sponsors; Trim-Tex Drywall Products, Pingel Enterprise, Drag Specialties-Parts Unlimited, Final Swipe Merchant Services, Web-Cam, APE, Don and Julie Wilson and Kibblewhite Precision Machining.
Vance & Hines Motorsports, Red Line Synthetic Oil Corporation, Federal Mogul, PR Factory Store, Ferrea Valves, World Wide Bearings, Vanson Leathers, Belt Drives Ltd, Simpson Race Products, Nitrous Express, EK Chain, Arias Pistons, Cometic Gaskets, B&J Transmission, Carolina Cycle, L.A. Sleeve, PJ1, Mickey Thompson Tires, Valco, Goodridge, Carlisle Belts, ProJack, Bullseye Visual and Gates Belts.
McBride sent a special thank you and welcome to new sponsors Don and Julie Wilson.
"They are a drag racing family, great friends and it's great to have them on board," McBride said.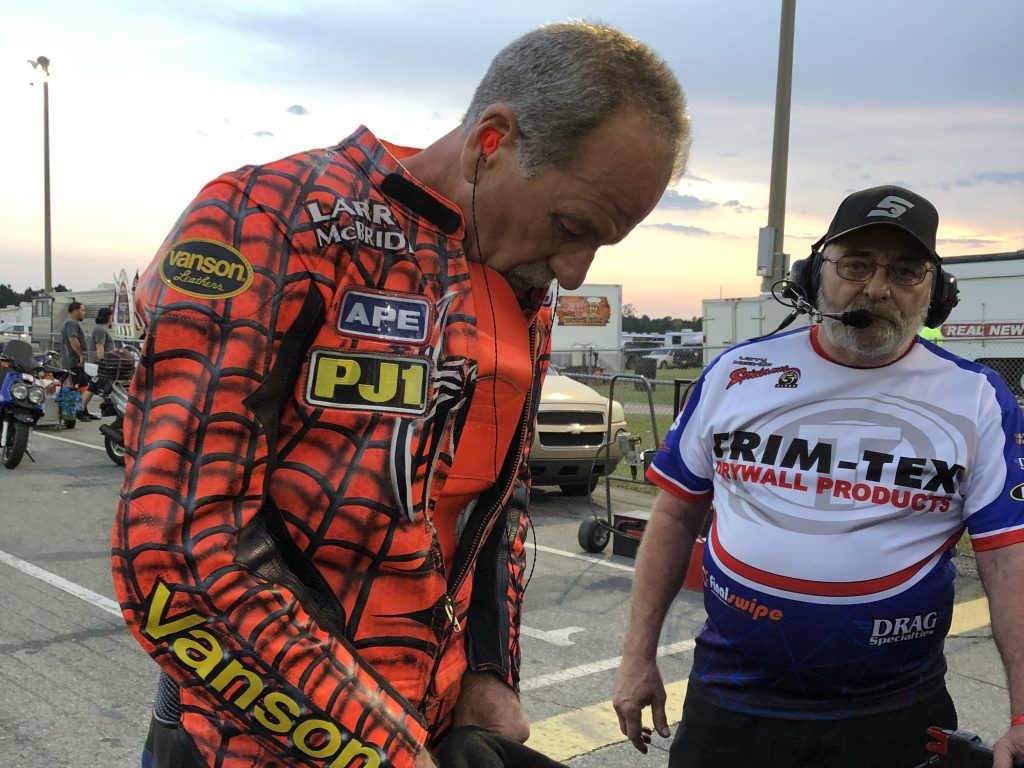 Larry "Spiderman" McBride DRIVE FOR 20 2019 Schedule
April 5-7 / South Georgia Motor Sports Park
July 12-14 / Dragway 42
September 27-29 / Darlington Dragway
October 26-27 / Rockingham Dragway
November 21-24 / South Georgia Motor Sports Park