NFL great Tom Brady and Top Fuel Motorcycle legend Larry "Spiderman" McBride have a few things in common. Each of them has dominated their respective sport for decades and has garnered an unprecedented amount of championship titles.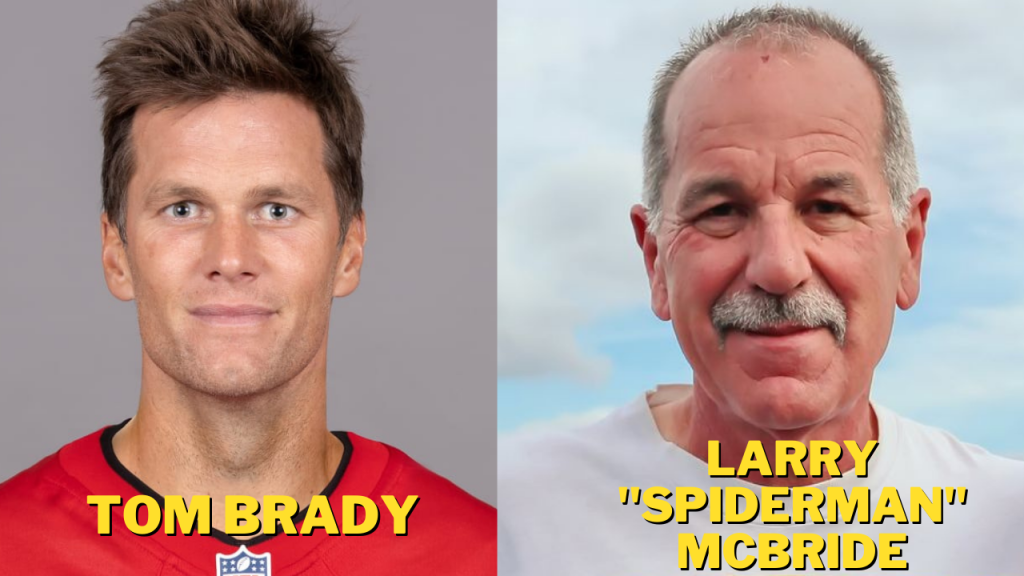 The big difference is Spiderman is far from going into retirement like the acclaimed New England Patriots and Tampa Bay Buccaneers quarterback did a few weeks ago.
In fact McBride, the man who sits atop the sport of drag bike racing with world records of 5.50 and 268 mph knows he can go even quicker and faster, now at age 65.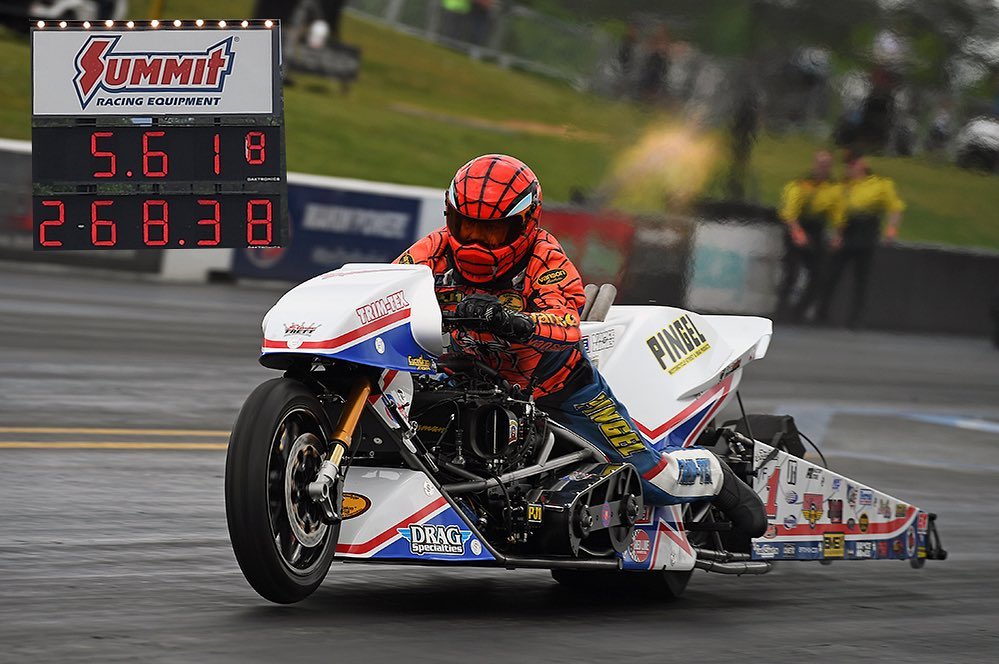 "We set the bar pretty high but I definitely think we can beat it," McBride said. "We just need runs. We need to get out and test. We have a new cylinder head from Vance & Hines and I know it has a ton of potential. We are really excited to get to the track and get to work."
Cabin fever and the need for speed is starting to set in as McBride has had one of the longest off-seasons of his career with his last event coming this past Sept. 15-18 at the NHRA Pep Boys Nationals from Reading, Pa.
Typically the Spiderman ends his season in late November at South Georgia Motorsports Park. With the Top Fuel Motorcycle purse going away under new ownership at the Man Cup series, McBride has found a new home at jam-packed NHRA National Events.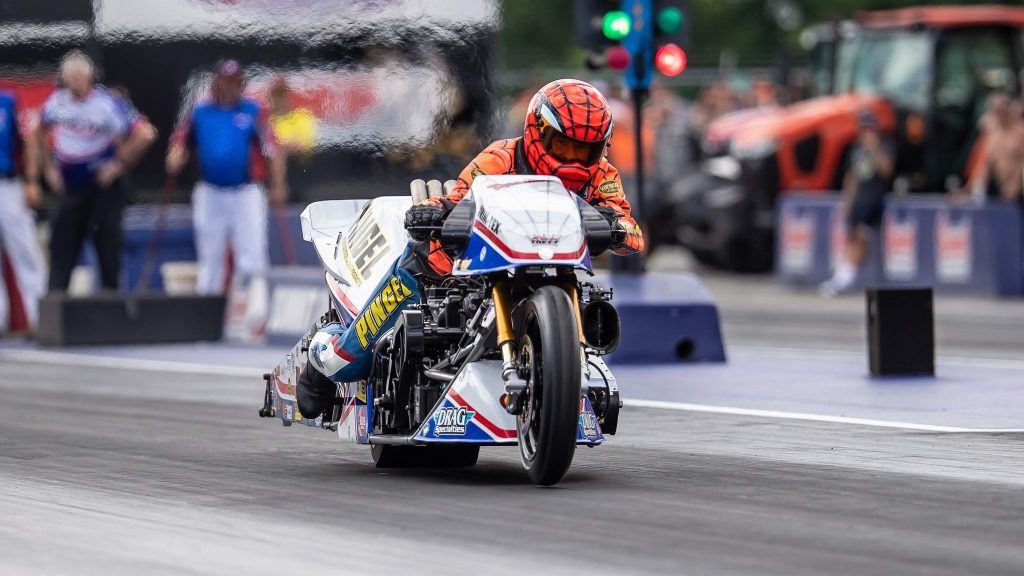 From an exposure standpoint the return to the NHRA has been a blessing for McBride, who appeared in front of more fans in 2022 than he has in decades.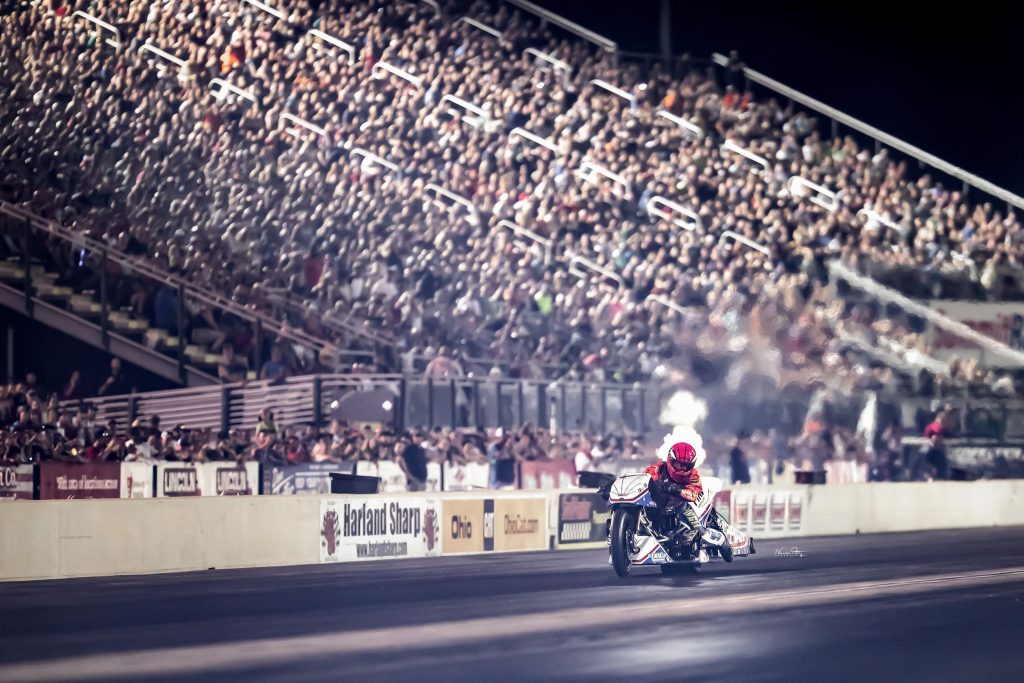 With his participation in the NHRA Virginia Nationals, May 13-15, where McBride stole the spotlight with a record run of 268 mph that garnered him major media attention on the NHRA Fox Sports TV broadcast and a full spread in National Dragster Magazine, combined with racing the Norwalk Night Under Fire, Aug. 6, in front of more than 50,000 fans, where McBride won the race and broke a Norwalk motorcycle track record in the final with a 5.77 at 257 mph that kept fans on the edge of their seats as McBride put his front wheel in the sand trap trying to stop, combined with his involvement in the sold-out NHRA Nationals in Reading, Pa., where McBride and match race partner Dave "Yellow Bullet" Vantine thrilled fans with more side-by-side five-second passes, 2022 amounted to one of the most memorable and publicized seasons in McBride's 40-year-plus career.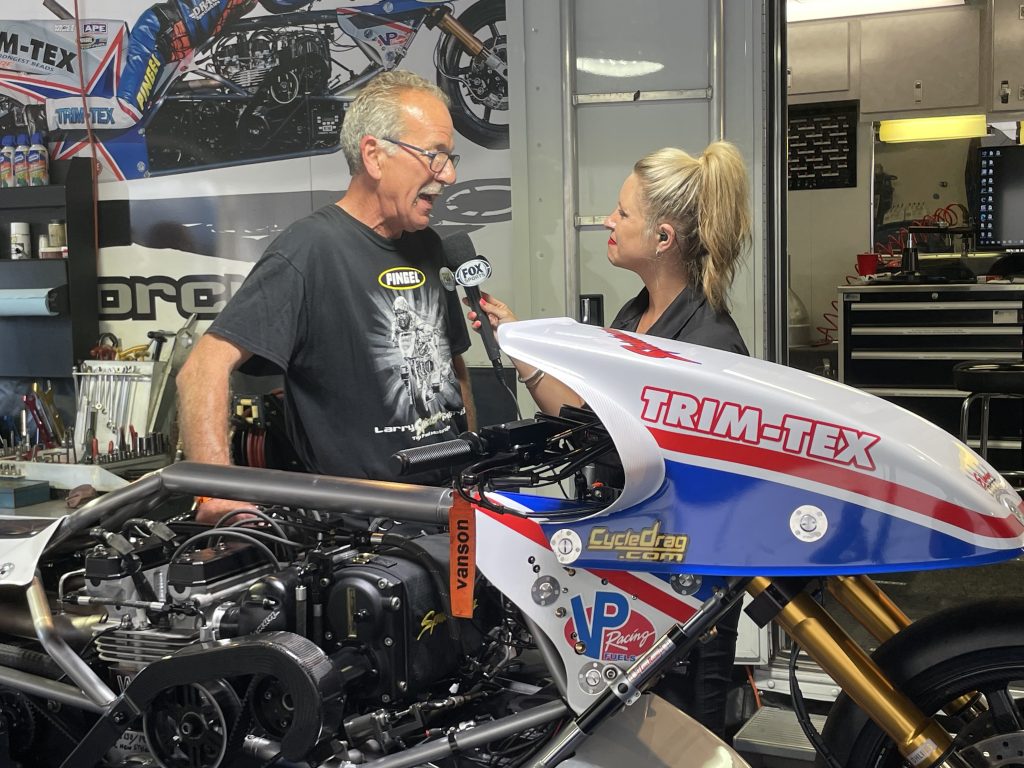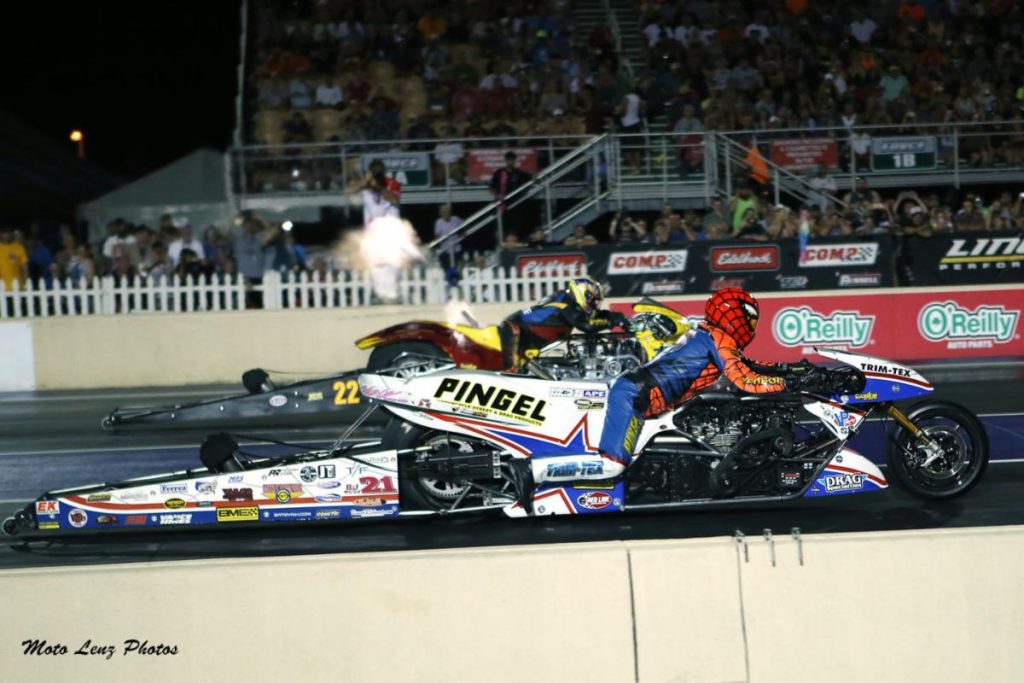 "It was truly awesome. To race in front of that many fans and set a record in the NHRA at my home track, well, you can't ask for much more," the Poquoson, Va.-resident said. "It was a real thrill to go to some places we hadn't been in a long time and see some great friends that we don't normally get to see. The response from the fans and the NHRA family was just amazing. I had people lining up in the rain outside of my trailer at Virginia Motorsports Park. It was very humbling."
For 2023, McBride's 45th season of motorcycle drag racing on asphalt, the man who got his start in the dirt has revealed an equally exciting schedule, that could still include an additional stop or two.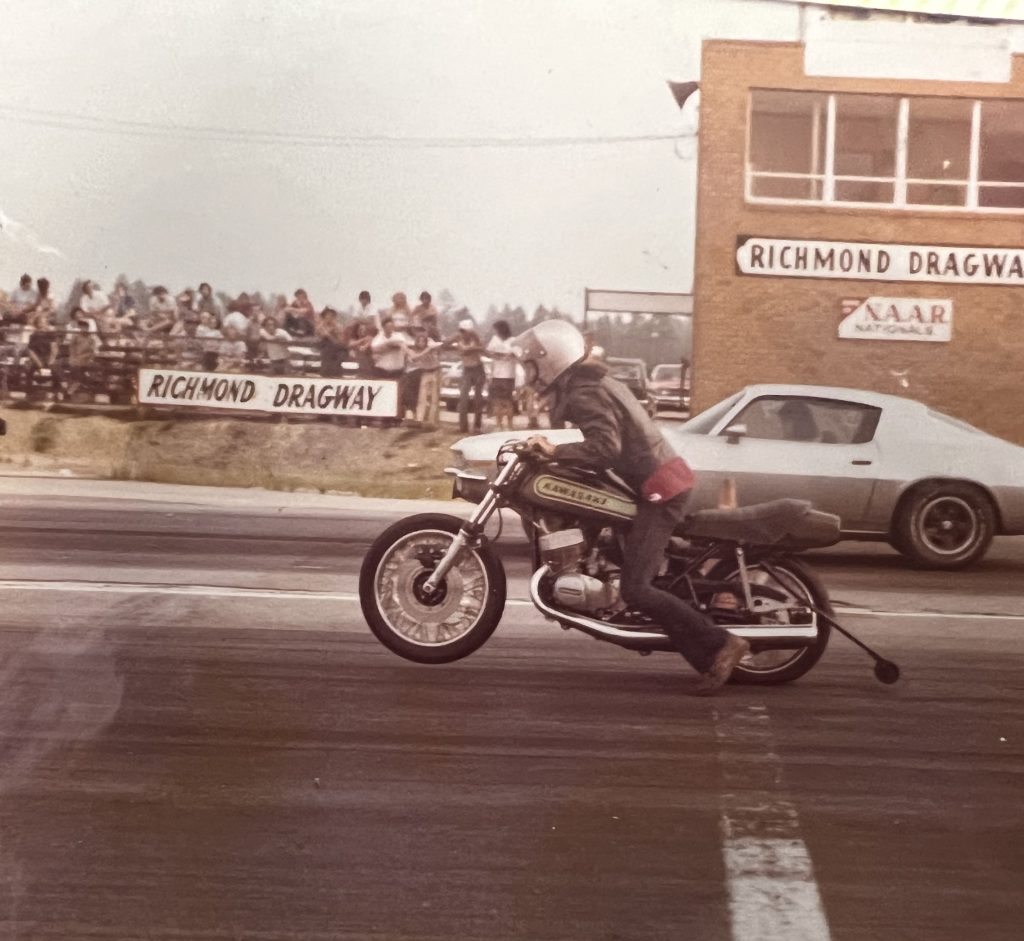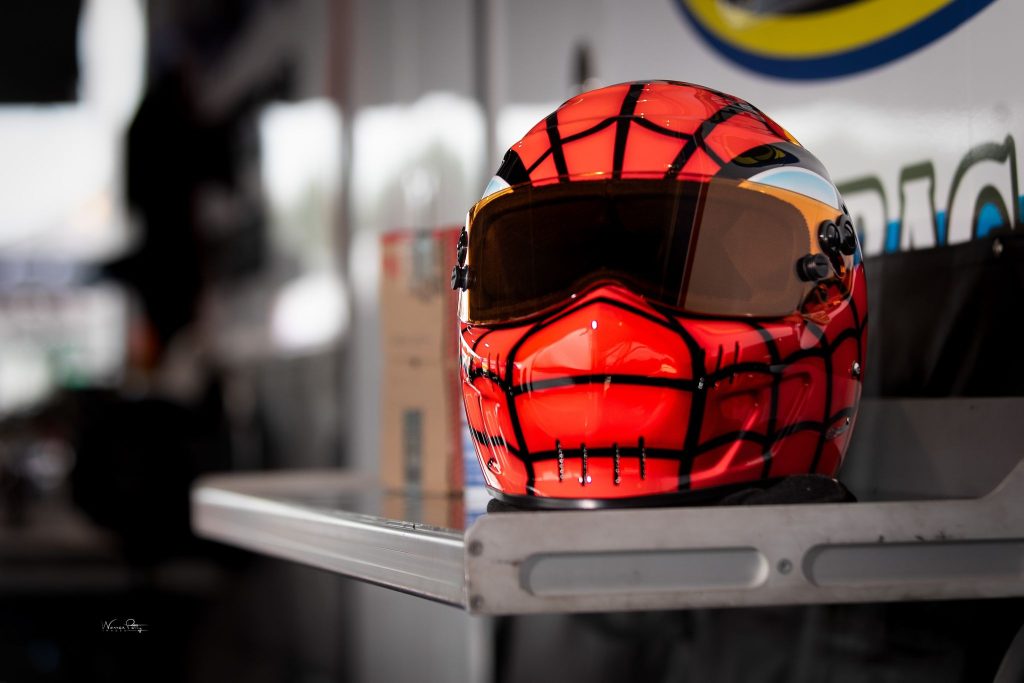 The first outing of the year will take McBride and match race partner Vantine to the Route 66 NHRA Nationals presented by Peak Performance, May 19-21 as The NHRA is headed back to Chicago for the first time since 2019. It will mark McBride's first racing trip to the Windy City in more than 20 years, since AMA Prostar held events there.
Chicago is also the hometown of one of McBride's longest tenured sponsors, Trim-Tex Drywall Products, led by his good friend and generous motorsports supporter "7.0" Joe Koenig.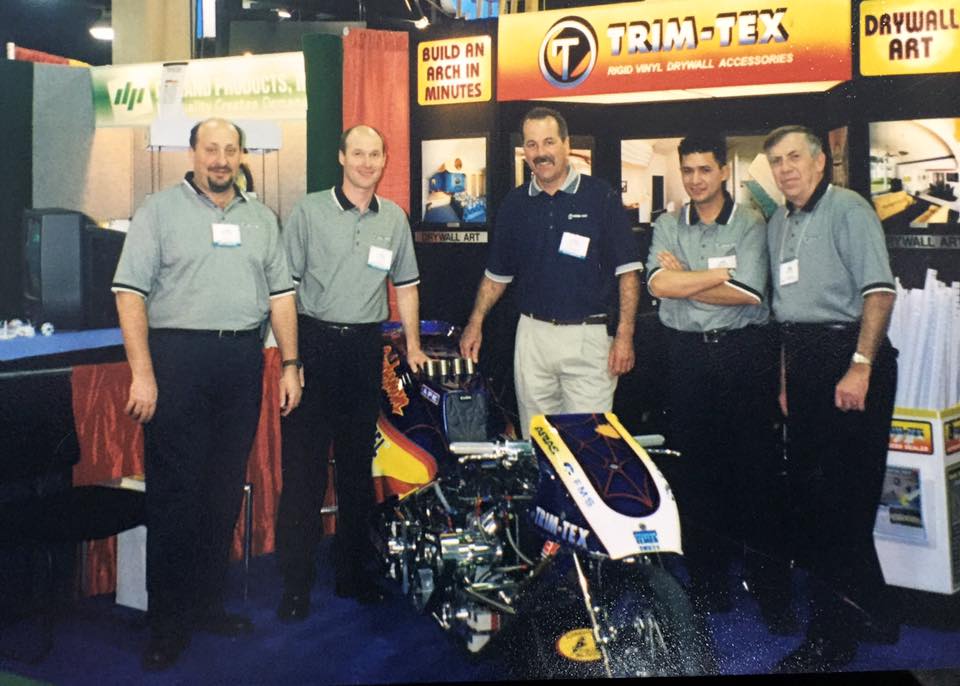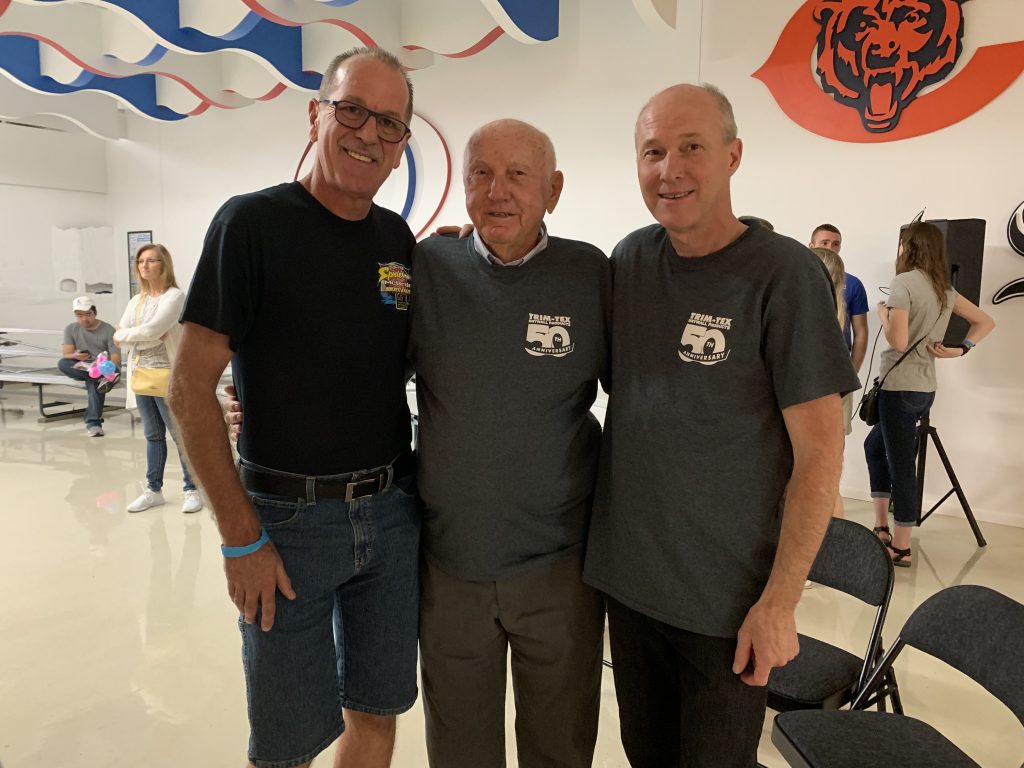 "I'm really looking forward to that race. Trim-Tex and Joe (Koenig) mean the world to me, so to have an event right in their backyard is really something special," McBride said. "From what I recall the track is awesome and there is plenty of stopping room. I know the fans will be pumped up too with this event coming back after a few years off."
The fan-favorite facility has played host to several memorable moments and record performances over the past two-plus decades and race fans will be eager to again enjoy all the intense NHRA action, this time with the addition of Top Fuel Bikes.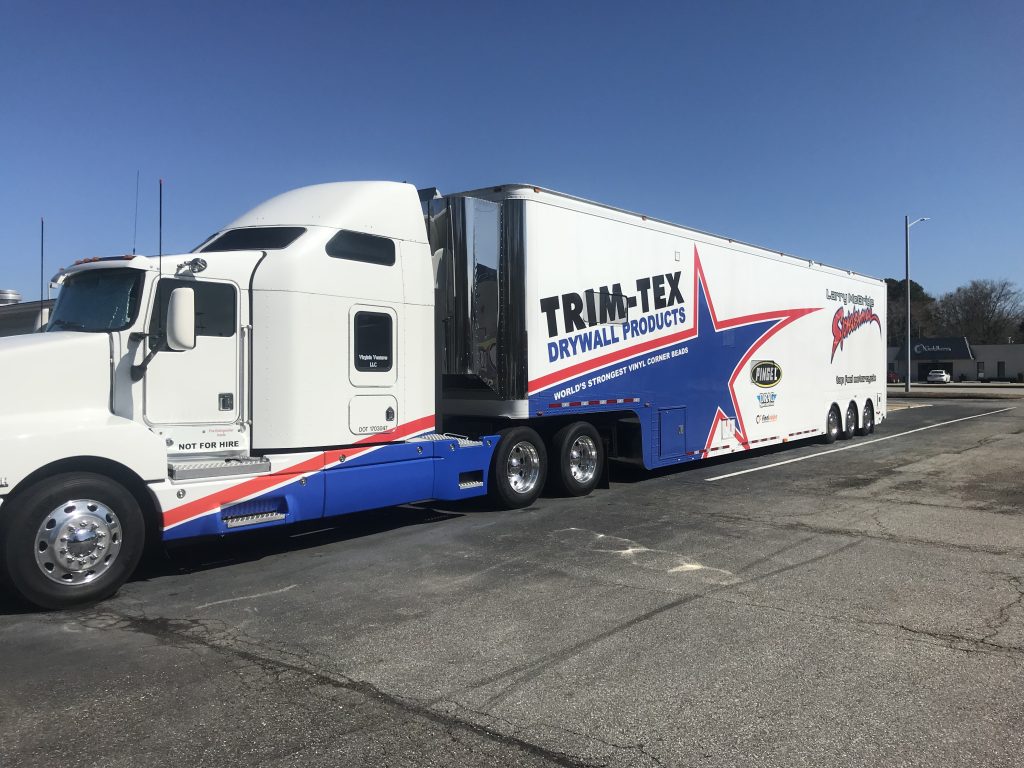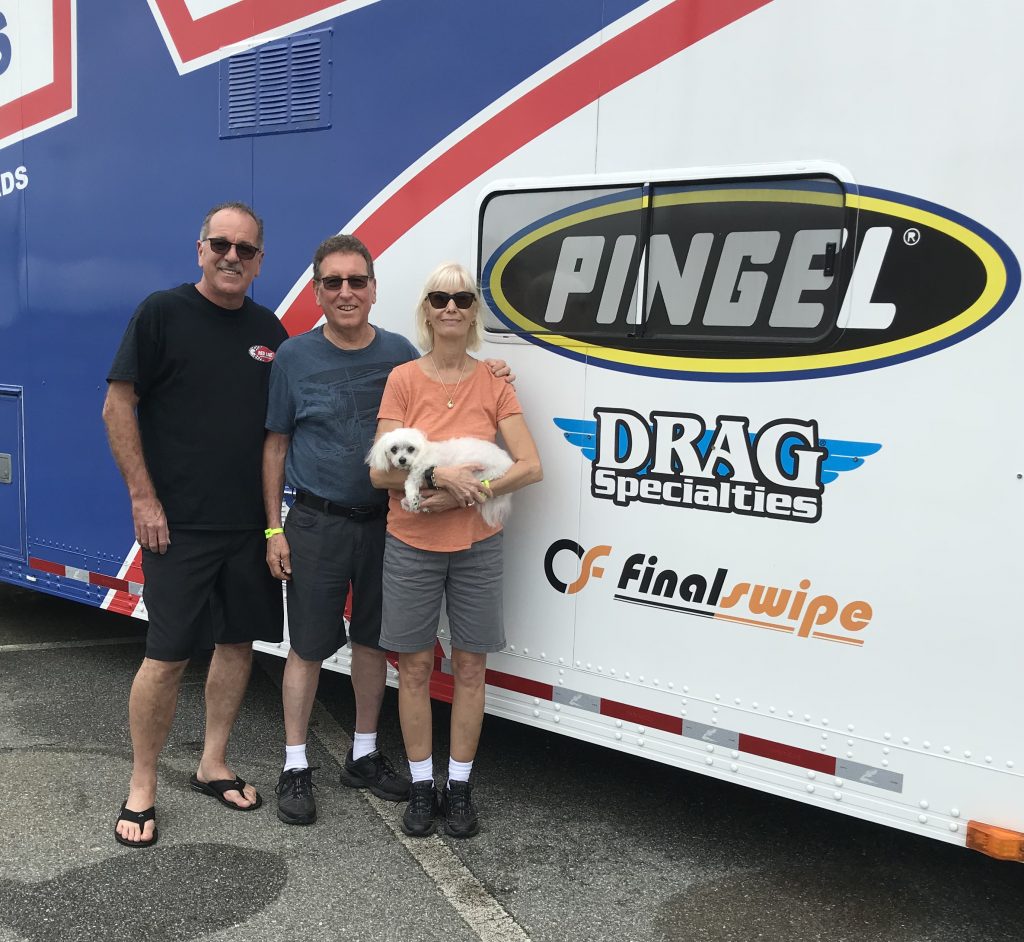 Next McBride will make one of the furthest trips he has had made in decades as the Spiderman rig will depart its Newport News, Va. Cycle Specialist headquarters and travel 1,200 miles to Topeka, Kan. for the Menards NHRA Nationals Presented by PetArmor, Aug 11-13. McBride and Vantine will be showcased with the potential of more Fuel bikes joining them for this much-anticipated event. It won't be McBride's first trip to Topeka, but it will be his first in more than 20-years.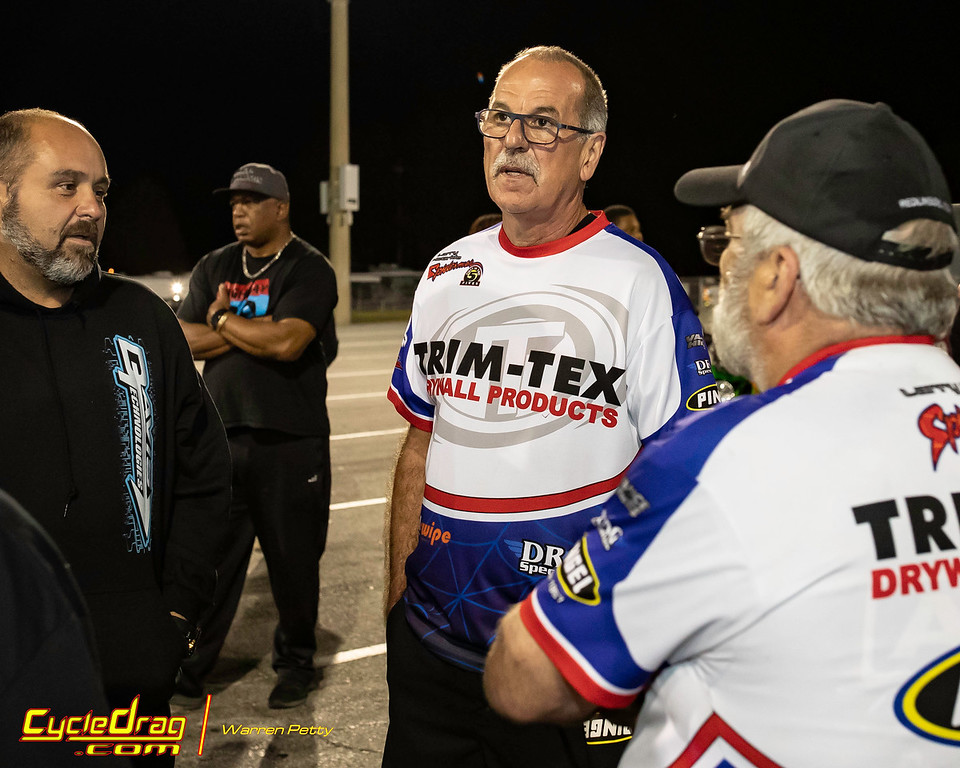 "I remember one time we went out there in the 90s and we got snowed on. It was the craziest thing ever. We never even got to unload the bike," McBride said. "Outside of that I remember it as a top-notch facility and I'm looking forward to going back."
What's fortunate for McBride this time around is a snowstorm in Topeka in August seem highly unlikely.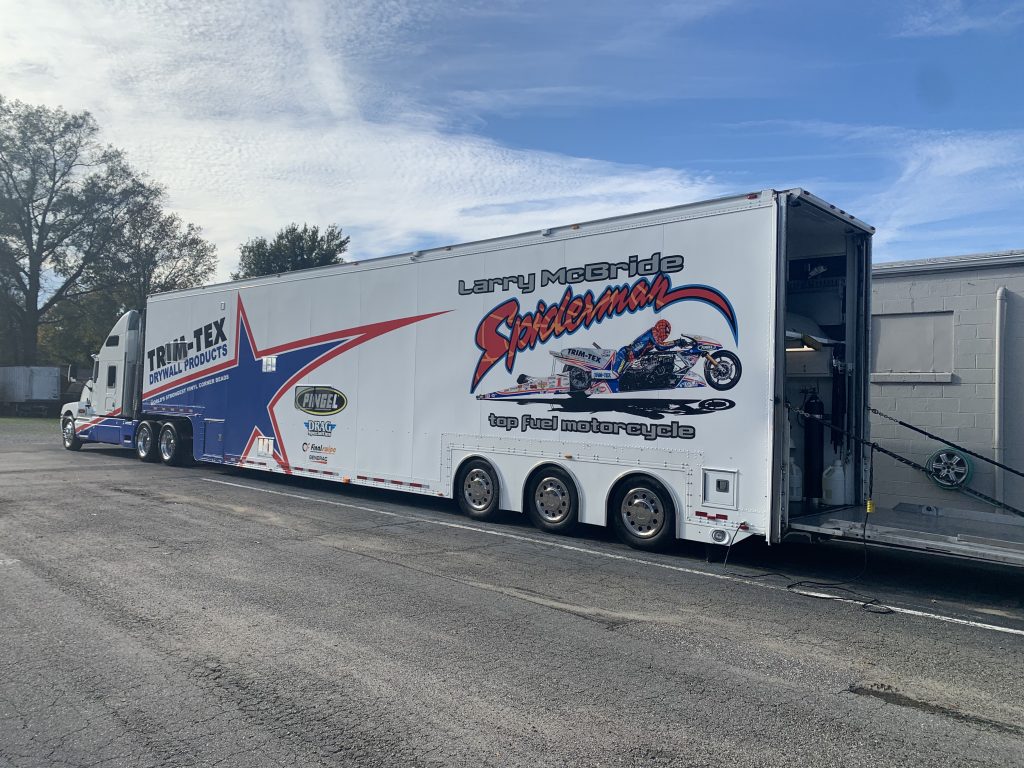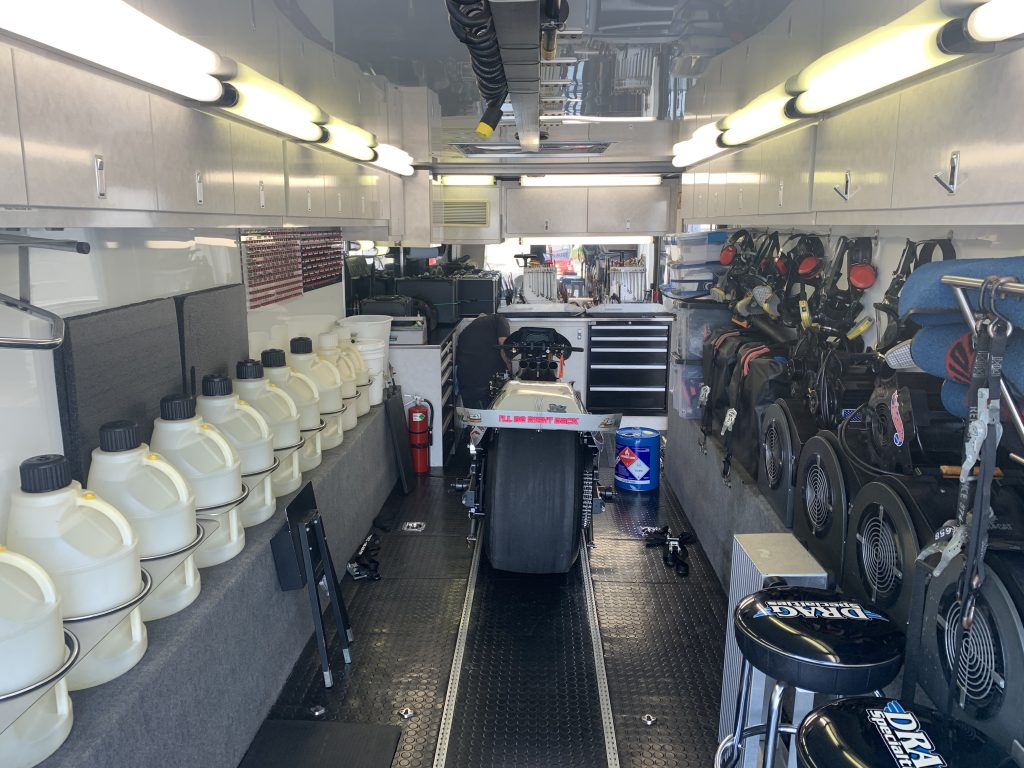 NHRA fans know Topeka's Heartland Motorsports Park as the House of Speed, and the track often lives up to that name. The facility has seen records broken and monumental speeds. McBride and company will be looking for their own two-wheel records at the renowned track.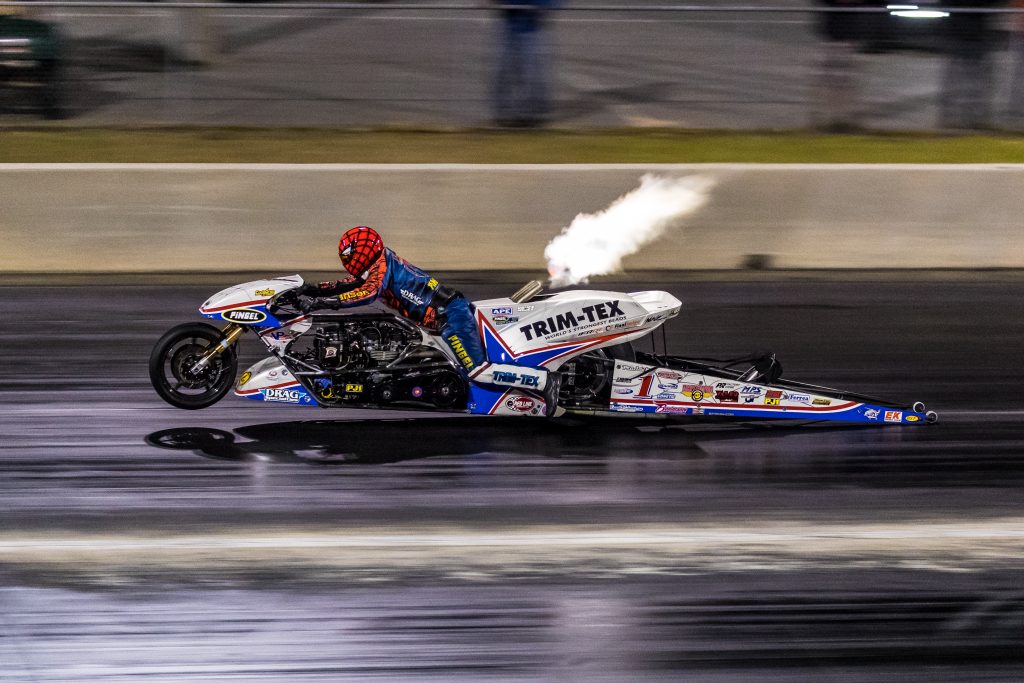 The third stop is still pending, with a strong likelihood of it being the NHRA Carolina Nationals from ZMax Dragway in Charlotte, N.C. Sept. 22-24. It would mark McBride's first career appearance at the famous facility. If not Charlotte, McBride will likely appear back at Maple Grove Raceway in Reading, Pa., Sept 14-17.
"We are just waiting to see if the Charlotte race will be a lead-in for a NFL game. If it is we won't be able to host any exhibition classes due to time constraints," NHRA vice president of competition Ned Walliser said. "We are poised for Charlotte, but it could be Reading instead. We should know soon."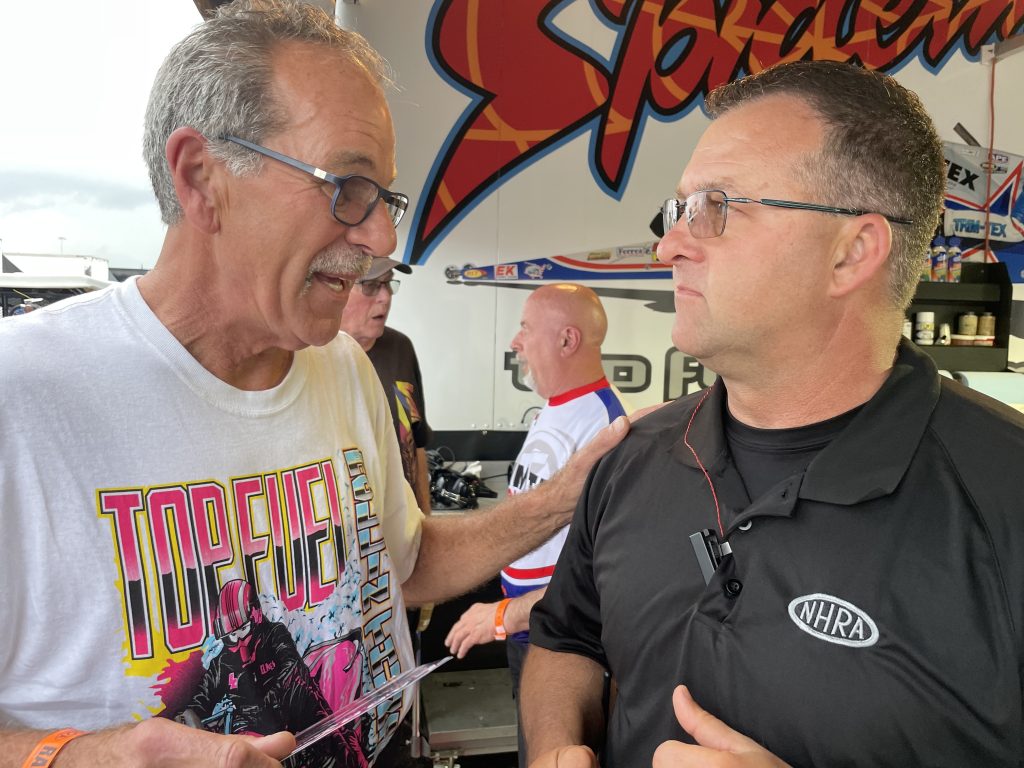 "Either one would be awesome. I have always wanted to race in Charlotte and going back to Maple Grove would be cool too," McBride said. "We ran in front of so many fans there last year. The place was sold out. I know it will be the same way again this year."
And depending on how those races go, McBride could be adding more events to his 2023 schedule as several Night of Fire-type race promoters have reached out to inquire about the 21-time champion and the Fuel bikes. Keep an eye on Cycledrag.com for all the latest information.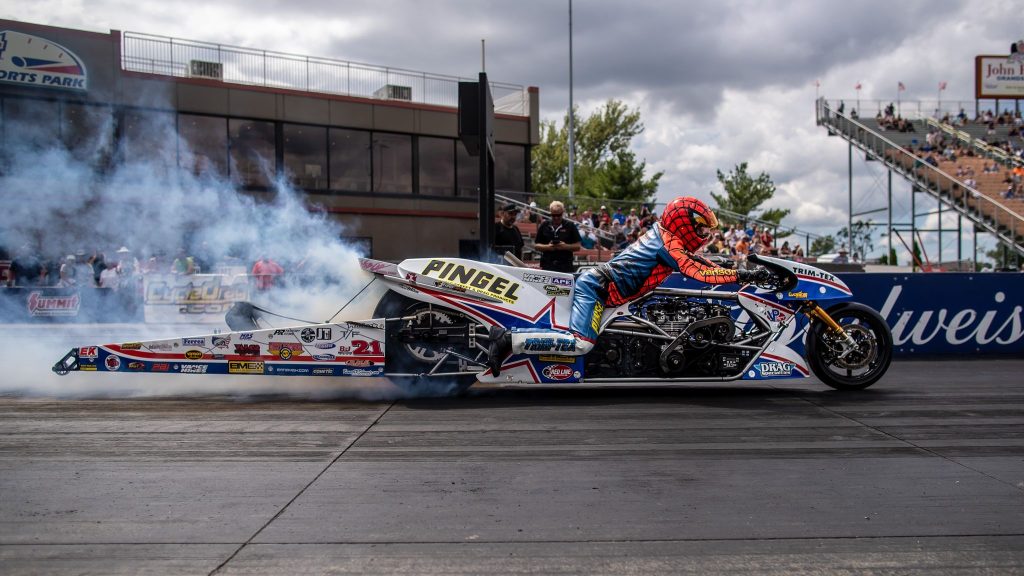 McBride is also hoping a trip he made for more than 15-years, a November voyage to Valdosta, Ga. for the Man Cup Finals could still be a possibility, but McBride says it will take some work by the new ownership team.
"The new owner of Man Cup called me and told me they do not have a purse for us. We would love to go down to Valdosta for the Finals but we really need the sanction to be able to put up some money," McBride said. "I'm hopeful that could happen. We enjoy Valdosta in November."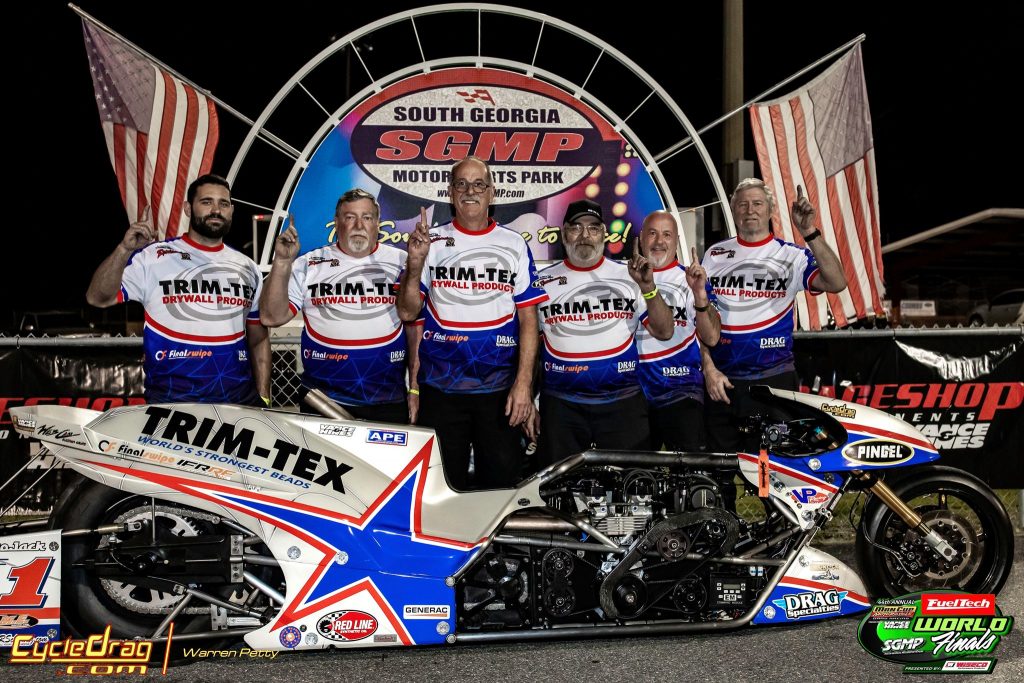 The next item of business for Team Spiderman will be a trip South to test the brand new, state-of-the-art, McBride brothers Top Fuel Motorcycle build with returning pilot Jimmy "Hulk" Brantley. The team is waiting on a new set of leathers from Vanson for Brantley and as soon as that last piece of the puzzle is secure, the team is ready to go test.
"It's been a long time coming and we are really excited to go test the new bike," McBride said. "Jimmy is such a great guy and we are so happy he has come back to the class. It's going to be awesome."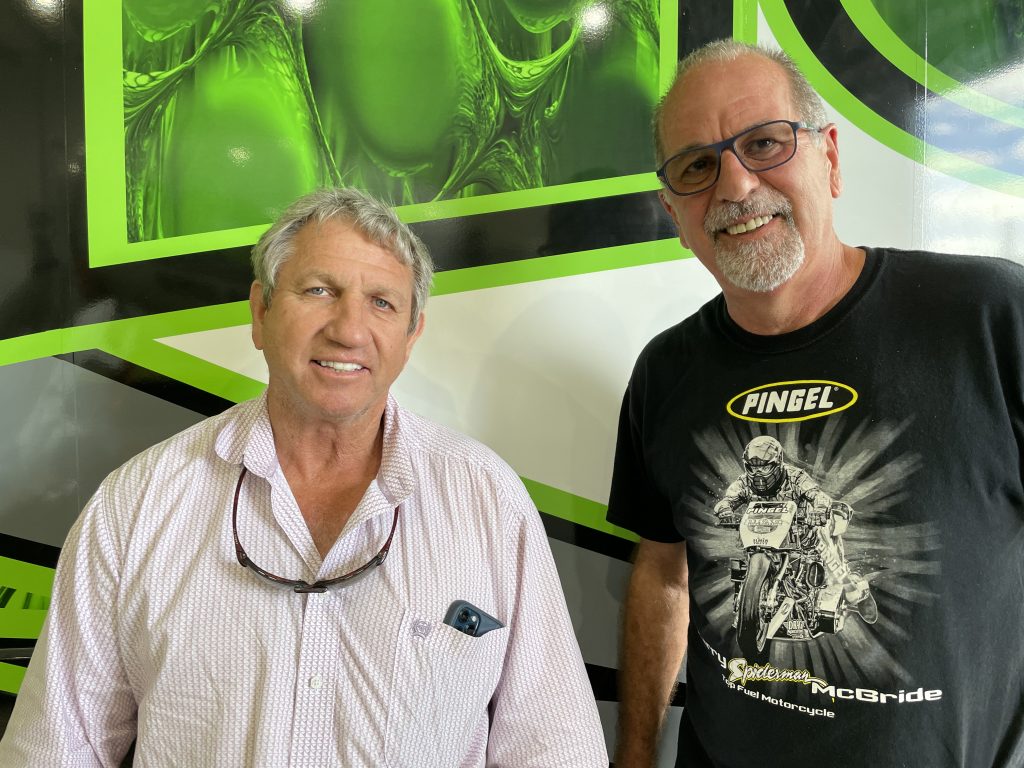 McBride started the build more than five years ago and completed the bike two years ago. Brantley stood firm that he needed to lose some weight and finish up business commitments before jumping back on a nitro bike. Now Brantley, the second drag bike racer to ever run a five-second elapsed time, is poised for his epic return. It's been since 2007 since Brantley last raced.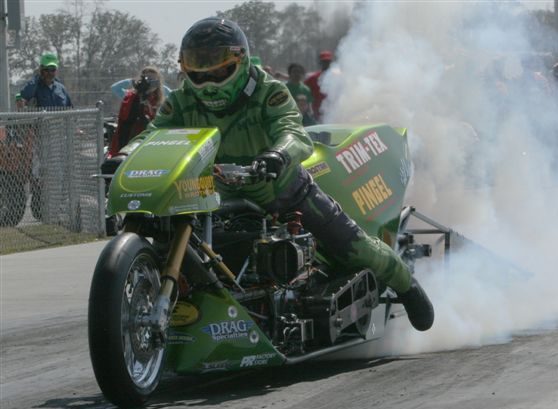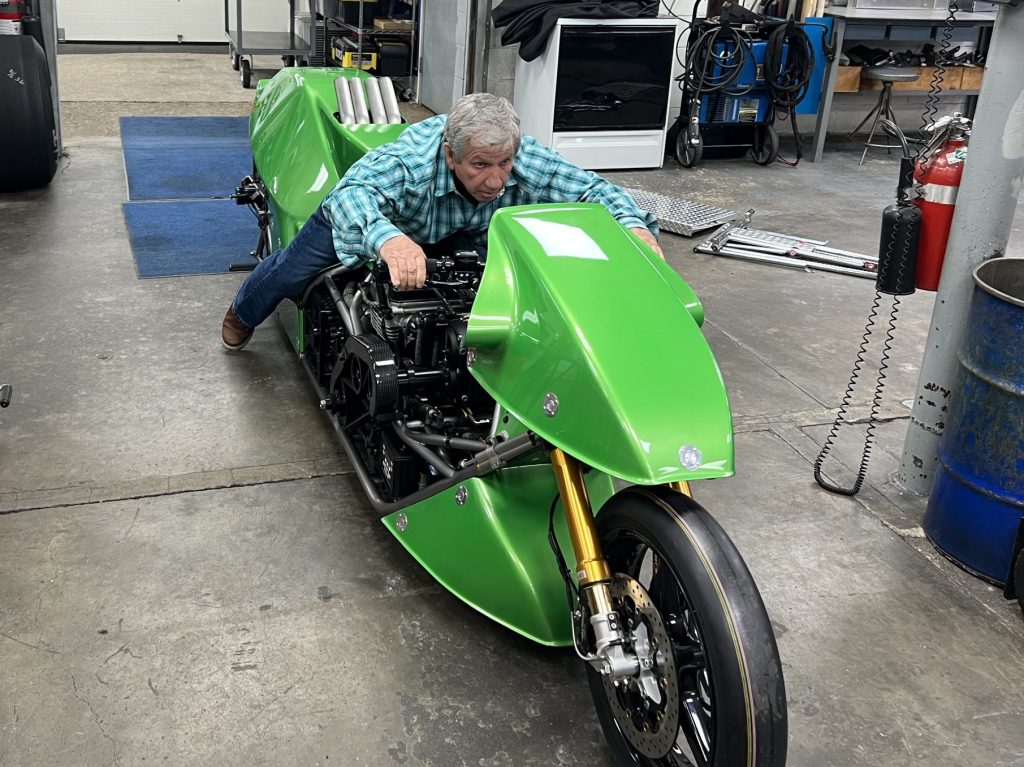 "These bikes have changed, and we have all gotten older and we just want to take as much time as we need to get Jimmy comfortable," McBride said, who admittedly encountered a learning curve when switching from his old bike "Blue" to his modern machine "Star" in 2016. "I know Jimmy will be just fine as he has impressed us time and time again. We just want to move slowly and do everything right. There is no rush. This is about him having fun."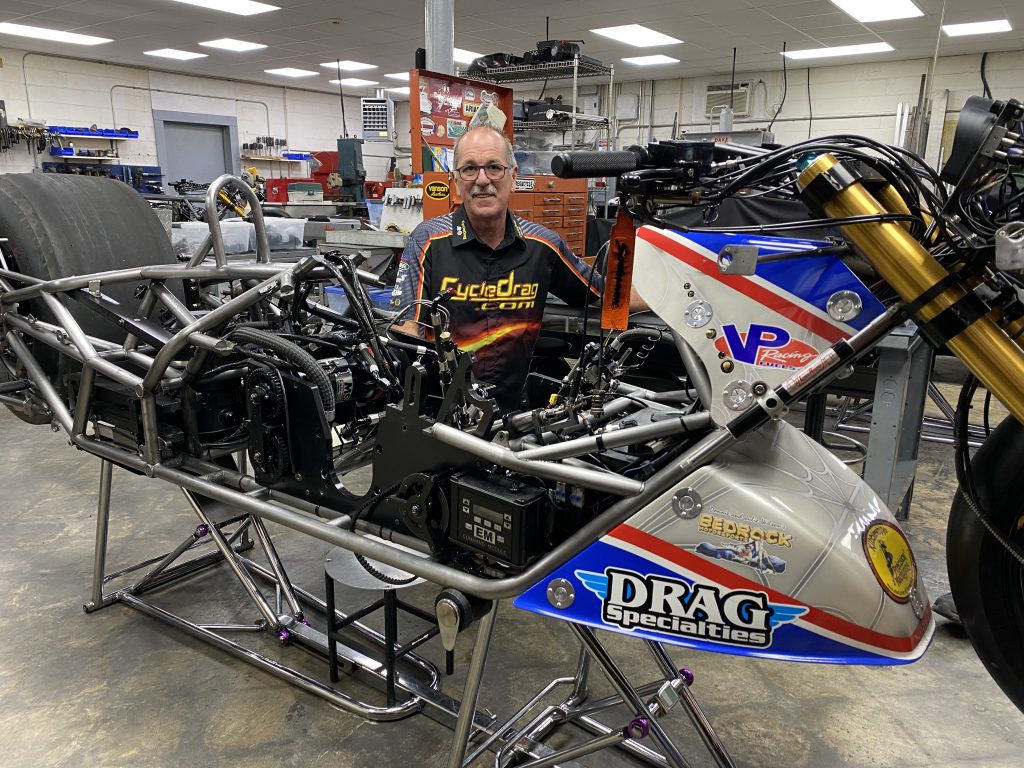 Having turned 65 in January, McBride is pleased to report that his own health is doing much better. McBride had to undergo a knee replacement in 2021 and suffered health issues, including an emergency appendectomy, that kept him out of competition for that entire season.
After a recent cortisone shot in his unreplaced knee, McBride says he is feeling great heading into the season and is looking forward to getting back to the gym to keep his strength up.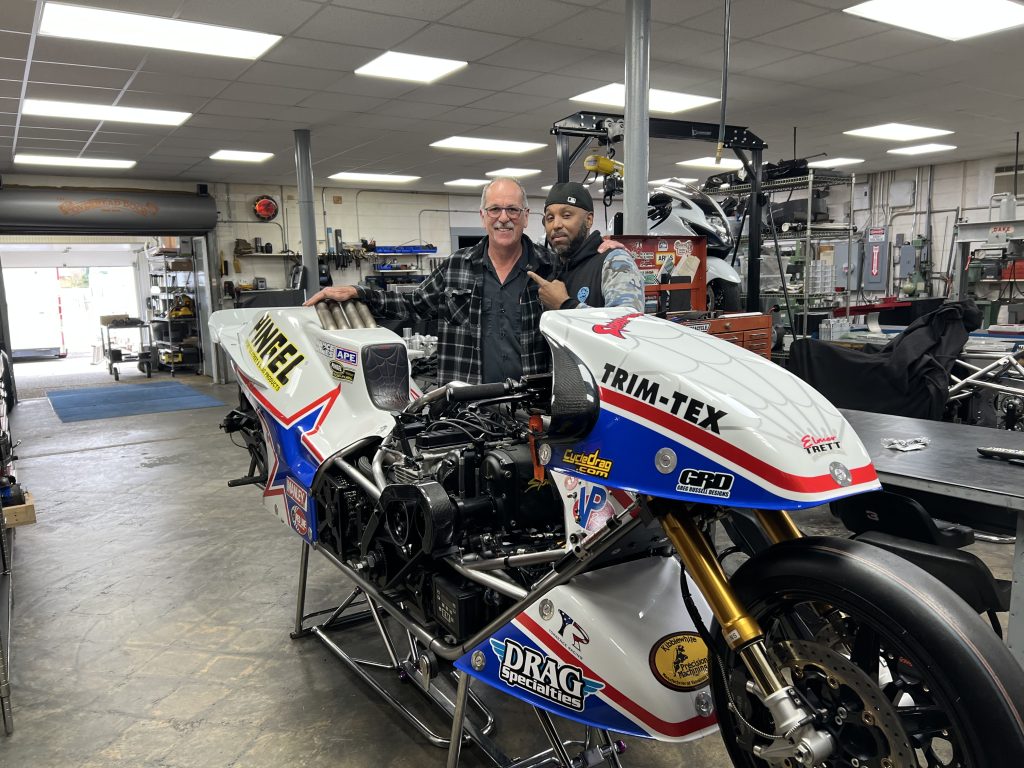 "It get harder as you get older but I'm feeling wonderful after that cortisone shot. Steve (McBride, brother and crew chief) hasn't heard me complain once today," laughed McBride. "I've been drinking my smoothies every morning and getting ready to get back to racing."
With three big NHRA National events on the schedule, other potential race possibilities, a returning Brantley, a new cylinder head from Vance & Hines and a freshly serviced and revamped motorcycle, 2023 could be the best season yet for McBride.
The NFL "goat" (greatest of all-time) Brady may have gone into retirement, but the Top Fuel Motorcycle goat Spiderman has not.
Larry "Spiderman" McBride 2023 Schedule
Testing – TBD
Route 66 NHRA Nationals, Chicago Ill. – May 19-21
Menards NHRA Nationals, Topeka, Kan – Aug. 11-13
NHRA Carolina Nationals, Charlotte, NC – Sept. 22-24
OR
NHRA Nationals, Reading, Pa. – Sept. 15-17
Other events – TBD
For all the continued support McBride thanked his primary sponsors; Pingel Enterprise, Trim-Tex Drywall Products, Drag Specialties-Parts Unlimited, Final Swipe Merchant Services, Web-Camshafts, APE, BME, Vance & Hines Motorsports, Donnie and Julie Wilson and Kibblewhite Precision Machining.
EK Chain, NGK Spark Plugs, Red Line Synthetic Oil Corporation, PR Factory Store, Ferrea Valves, World Wide Bearings, Vanson Leathers, Belt Drives Ltd, Simpson Race Products, Cometic Gaskets, B&J Transmission, Carolina Cycle, L.A. Sleeve, Mickey Thompson Tires, MPS, Beringer Brakes, Valco, Goodridge, ProJack, Bullseye Visual and Cycledrag.com
There are more videos on the Cycledrag YouTube channel (please subscribe here) and the Cycledrag.com Facebook page (Please like here) and more will be coming soon. Check back daily.