Motorcycle drag racing lost one of its greatest and most colorful and influential tuners and builders of all-time when Donald "DJ" Johnson passed away on Saturday January 15th.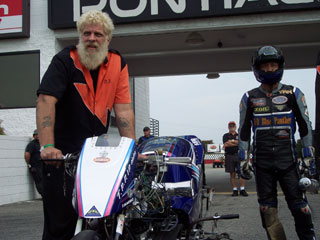 With his signature "Nitro Santa" beard, laid back demeanor and perpetual cigarette hanging from his moth, DJ was as cool and as real as it gets. He personified Harley-Davidson culture. He didn't just compete in nitro drag races, he lived the lifestyle.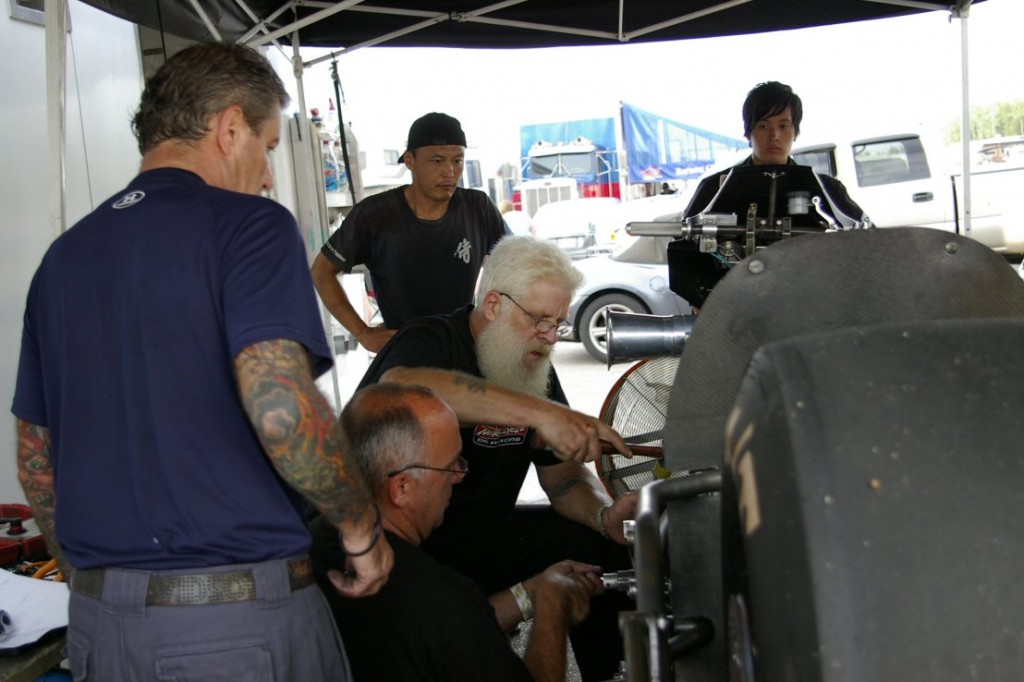 Johnson was best known for his tremendous success with his longtime partner, the late Larry "Drums" Brancaccio. Together the due amassed more than 100 Nitro Harley events wins, and perhaps most importantly, succeeded in cracking up anyone bold enough to spend some time in their pit area.
I once approached DJ after a miserable weekend race weekend where his team spent days changing parts, trying to uncover a gremlin. I asked," what do you think the problem is DJ.?"
"We need more beer," he quickly replied.
While he always strived to win, DJ never fell into the trap of taking himself too seriously.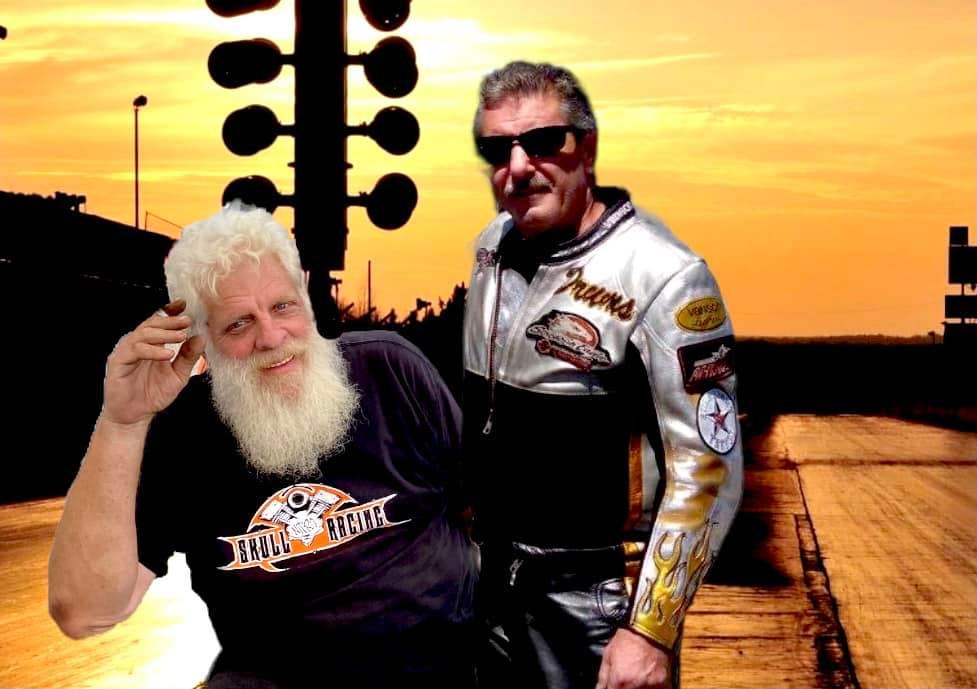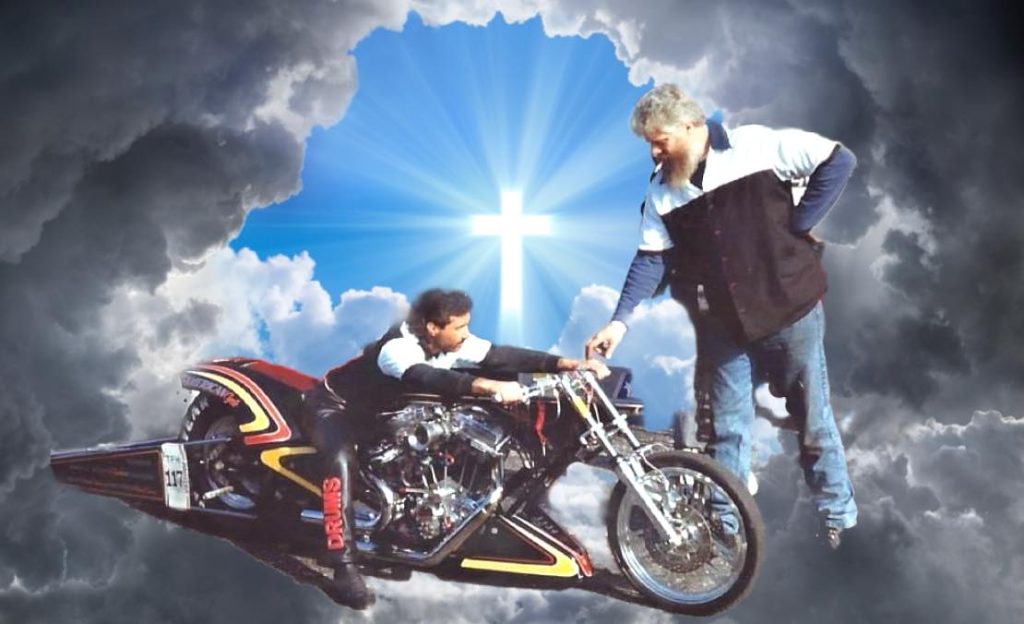 Johnson was known as a natural, a seat-of-the-pants type tuner that had a knack for making Top Fuel Harleys go fast long before the days of sophisticated data collection or ECUs.
That's not to say Johnson didn't stay on the edge of current technology. About five years ago he set out with Takeshi Shigematsu on a groundbreaking, supercharged Nitro Harley project.
The duo battled through a steep learning curve and continue to hold the world record for a 45-degree, pushrod V-twin with Shigematsu's sensational 6.02 – a far from flawless run that saw Tak brush the wall.
The duo came a fraction away from recording the first Top Fuel Harley five-second pass.
Johnson's last racing appearance came at the Man Cup Finals in November with Tadashi "Reggie" Saitou, who entered the Top Fuel category at a big disadvantage on a smaller displacement Nitro Funny Bike. The duo thrived in the underdog role and came a mere few feat away from defeating Mitch Brown in the semis and advancing to a solo in the final.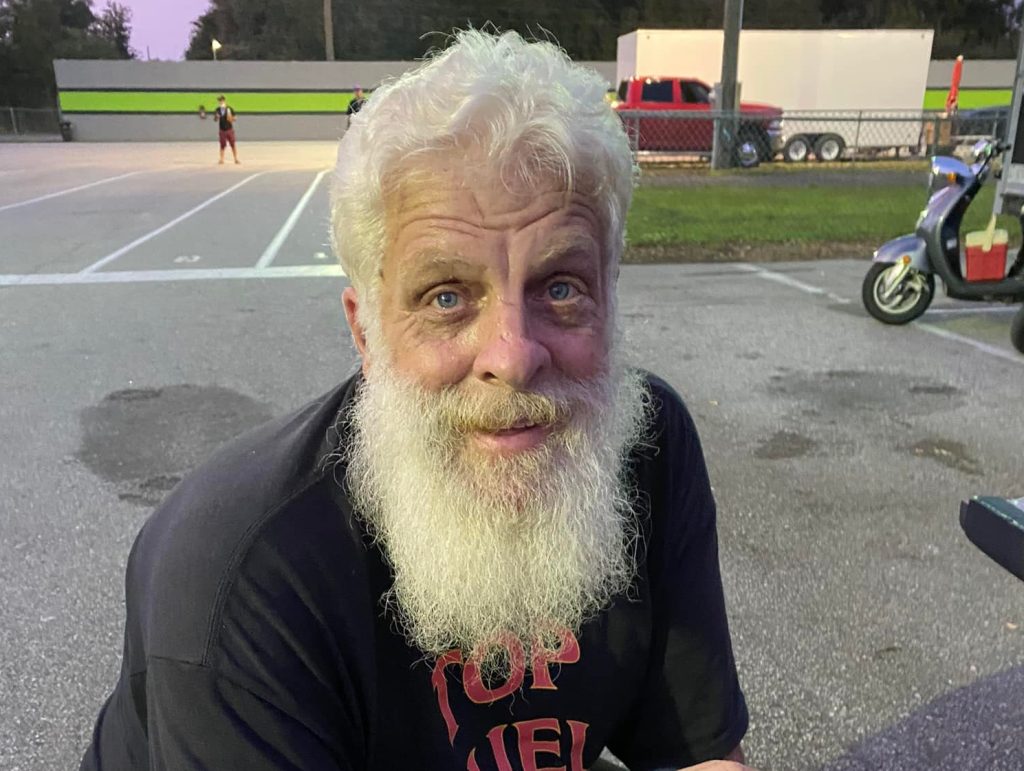 It was a magnificent final performance for DJ, but as the always joking "Nitro Santa" said, it was "terrible."

Godspeed DJ, there will never be another quite like you.
There are more videos on the Cycledrag Youtube channel (please subscribe here) and the Cycledrag.com Facebook page (Please like here) and more will be coming soon. Check back daily.