Enjoy this complete Pro Street Motorcycle Drag Racing Round-by-Round elimination coverage from the XDA Superbike Showdown at Maryland International Raceway, Budds Creek, as the world's fastest street bikes smash world records. We see jaw dropping Turbo HAYABUSAs, Turbo GSXR 1000s, a Turbo ZX-14 and one very special Turbo charged Suzuki GSXR 1000 smash a world record with unthinkable performance by Team DME and multi time motorcycle drag racing champion Jeremy Teasley.
There are more videos on the Cycledrag Youtube channel (please subscribe here) and the Cycledrag.com Facebook page (Please like here) and more will be coming soon. Check back daily.
We begin the video with a special qualifying recap where we highlight the new speed and ET record of Williford Racing's Ehren Litten, who runs an unbelievable 6.48 at 228 mph.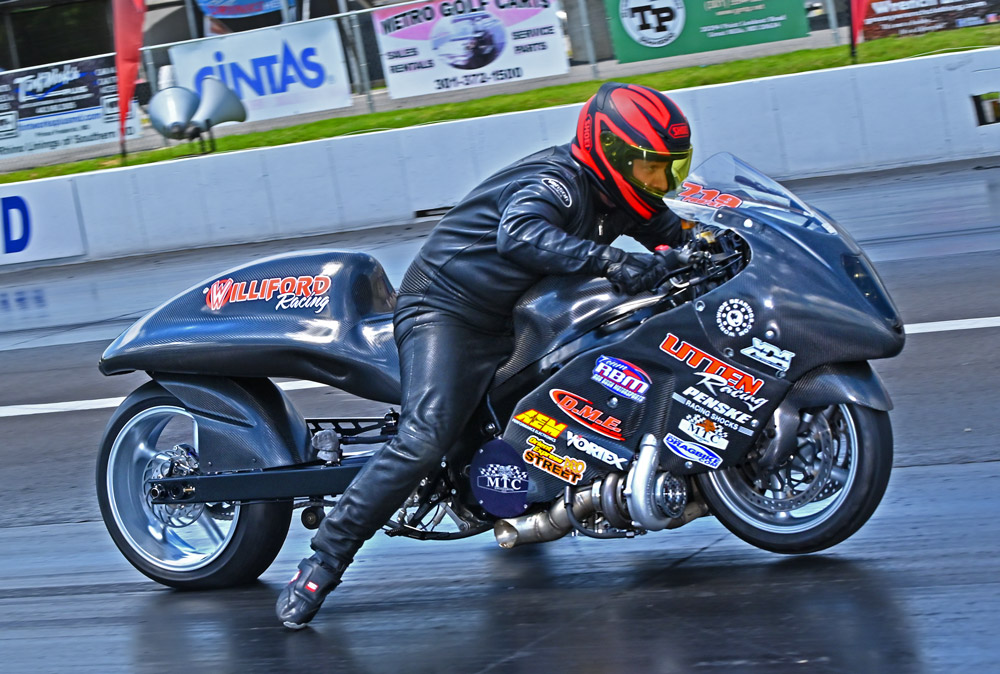 That brings us to race day as we get set for one of the most thrilling races of all-time. We take you around the pits and check in with some top racers, teams and vendors. Some the racers seem a bit demoralized by Litten's record run, little did they know we were just getting started.
We take you right into first round eliminations where it's Litten with a broke after Jaime Lopes hurt his motorcycle, Frankie Stotz's Former world record holding Honda CBR 1000 takes on the HAYABUSA of Darion Payne, Gaige Herrera's HAYABUSA takes on Justin Shakir's Busa, Jason Dunigan looks for an upset against multi time champion Rodney Williford in a turbo Busa battle, Jeremy Teasley lines his turbo GSXR 1000 up against the Turbo ZX-14 of Luis Sierra from Puerto Rico, Jordan Hasse of Pittsburgh, Pa and Virginia winner lines his turbo HAYABUSA up against the Busa of Alex Moore, Mark Gargiulo, Off a career best 6.63 takes on Ryan Hable of Roberts, WI, both turbo Busas and Chris Connelly Jr lines his DME Suzuki HAYABUSA turbo up against grudge expert Chris Moore and his GSXR 1000.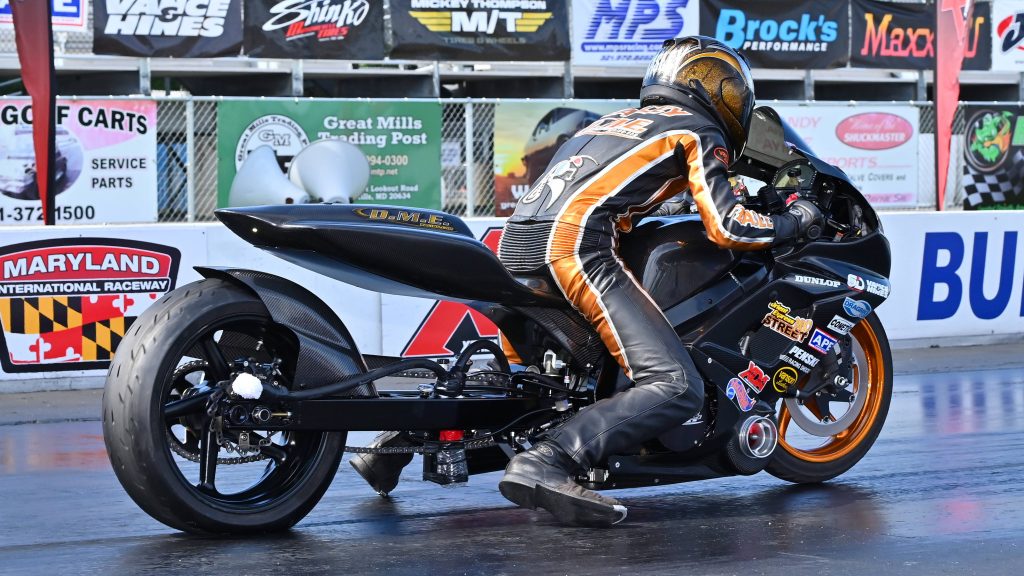 We also see Jake Dugan and Lorenzo Ortiz battle it out in the B class! GSXR 1000 vs. Busa.
Please share this video with any high performance motorcycle fan as you will see some truly staggering world records.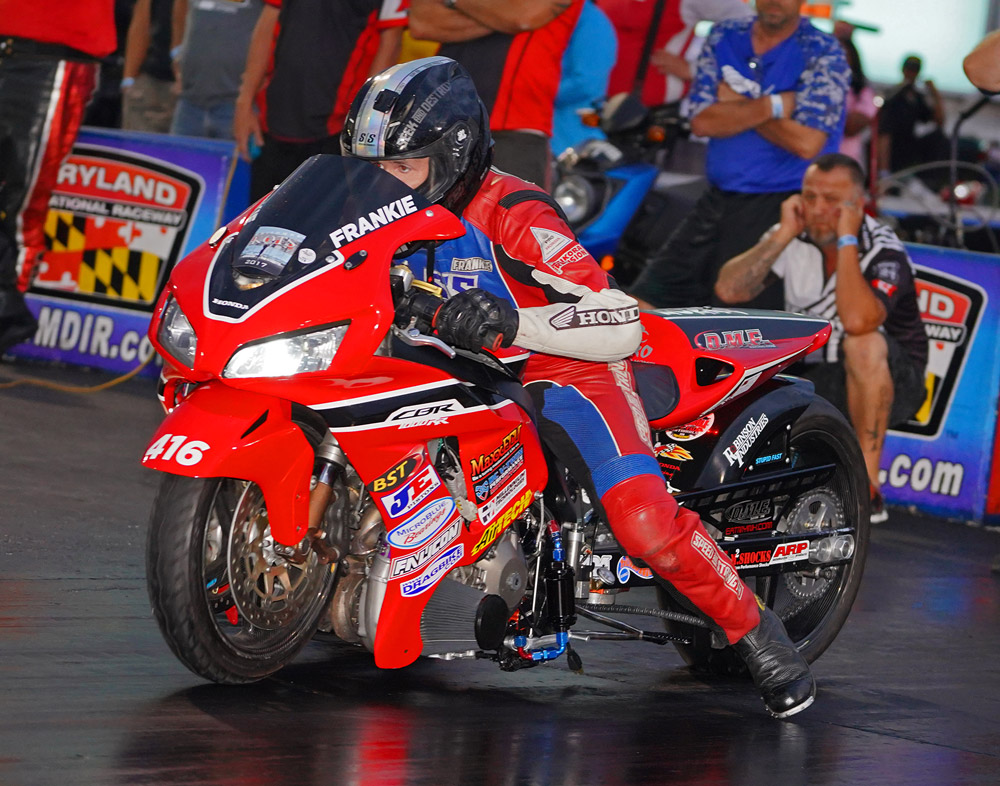 The Pro Street Motorcycle class has advanced at a rapid rate. It was initially called Street Bike Shootout and designed to take illicit street racing to a safe environment at the drag strip. The class was very popular in IDBA, AMA Prostar, AMA Dragbike, IDBL and is still contested today at XDA, NHDRO, Man Cup, IHRA Thunder 400 and more! Enjoy!