Team Liberty Racing's Cory Reed and Angelle Sampey will be taking on the competition with a home-court advantage this weekend at the 38th annual NHRA Southern Nationals at Atlanta Dragway. With their shop based in Cordele, Georgia, Reed and Sampey have high hopes that this will be the weekend to notch their first win since forming the team at the beginning of 2017.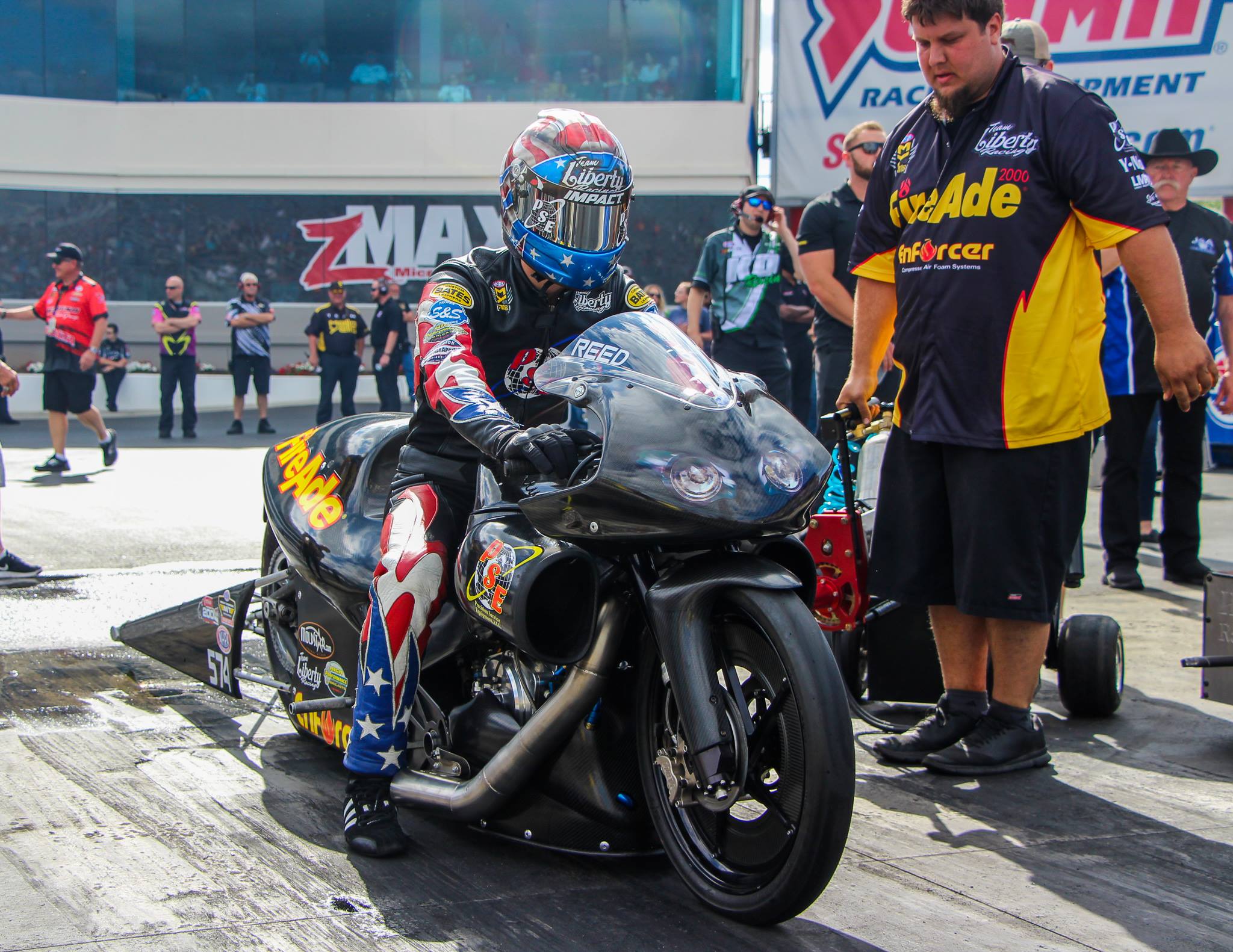 Cory Reed – Stats Heading into Atlanta
• 31 Pro Stock Motorcycle races
• 1 final round appearance (Reading 2016)
• Qualified for 25 national events
• 2016 NHRA Rookie of the Year
QUOTABLE:
"We stayed back in Charlotte on Monday to test after last weekend," Reed said. "Not necessarily to fix anything but to just get some more data and runs on our new Buell bikes and all the new things that are on it. We've won four rounds as a team in two races and that is more than we won all last year so I can't imagine the progress we'll make the rest of the season."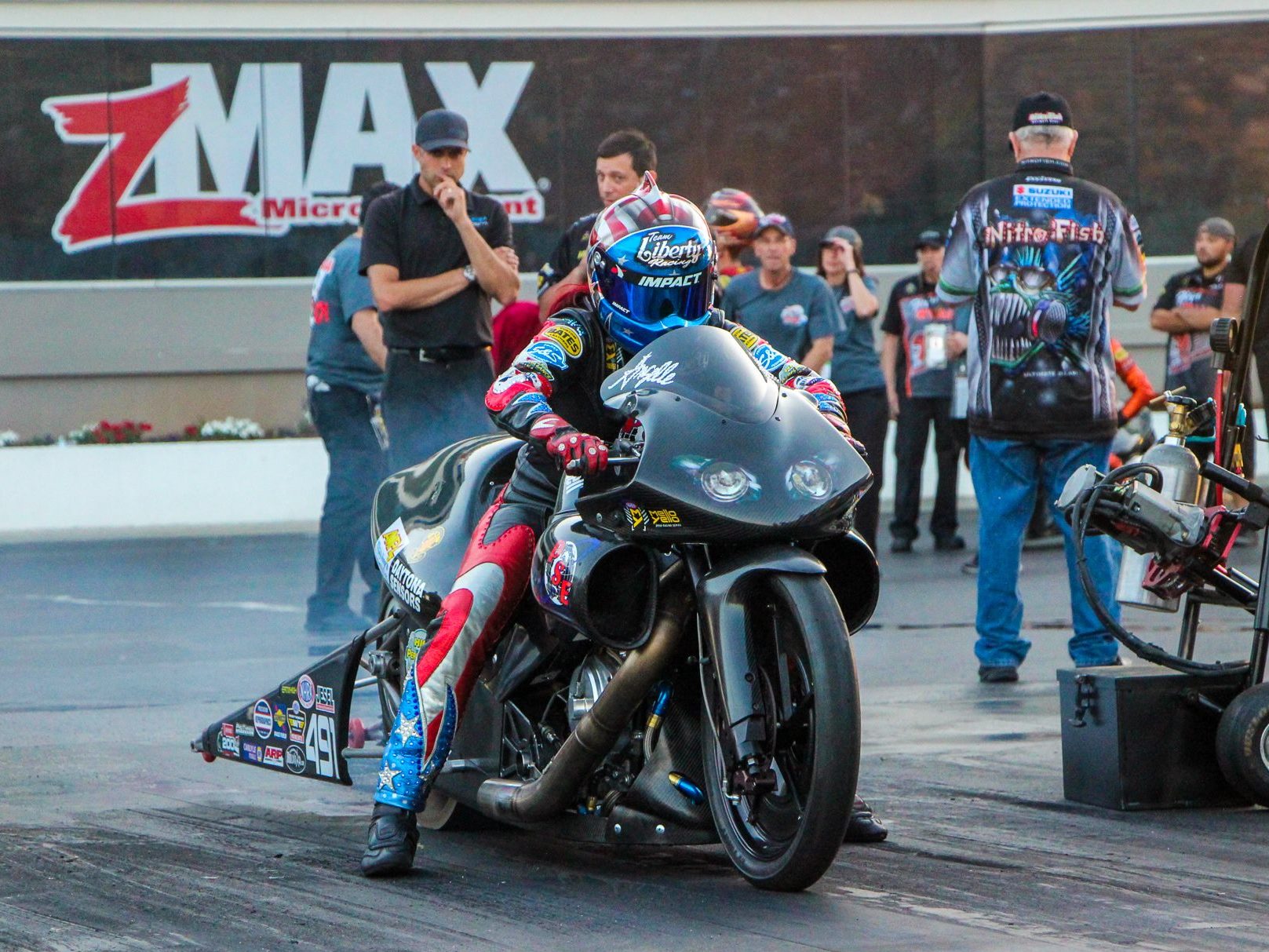 Angelle Sampey – A History at Atlanta Dragway
• Four wins
o 1999 over Matt Hines
o 2000 over Dave Schultz
o 2002 over Matt Hines
o 2004 over Shawn Gann
• Seven No. 1 qualifiers (1997, 1999, 2000, 2002, 2004, 2007, 2016)
• Last year's performance: qualified No. 9; lost first round to Joey Gladstone
QUOTABLE:
"I've had a lot of luck and success at Atlanta Dragway so I get really excited to go back there every year," Sampey said. "It's a hometown track for the team and we have a lot of friends and family that come out to support us at this race. It's a little bit of a tough track to get perfect runs on but I enjoy that challenge. I've got good karma there."
38th annual NHRA Southern Nationals Run Schedule
Friday, May 4th: qualifying runs at 3:30 and 6:45 p.m. ET
Saturday, May 5th: qualifying runs at 11:15 a.m. and 2:45 p.m.
Sunday, May 6th: eliminations at 11:00 a.m.
38th annual NHRA Southern Nationals Television Schedule
Friday, May 4, FS1 will televise one hour of qualifying highlights at 10:30 p.m. (ET).
Sunday, May 6, FS1 will televise one hour of qualifying highlights at 11:30 a.m. (ET).
Sunday, May 6, FS1 will televise three hours of eliminations at 6 p.m. (ET).
PRO STOCK MOTORCYCLE POINTS
1. Andrew Hines, 204
2. Eddie Krawiec, 166
3. Scotty Pollacheck, 154
4. Jerry Savoie, 148
5. CORY REED, 107
6t. Hector Arana, 105
6t. ANGELLE SAMPEY, 105
8. LE Tonglet, 95
9. Steve Johnson, 88
10. Karen Stoffer, 83