After two days of rain, everyone at Maple Grove Raceway was happy to see a dry racetrack Sunday, but for the father/son duo of Hector Arana Sr. and Hector Arana Jr. of the Lucas Oil Pro Stock Motorcycle Buell race team, it still felt like a washout as both men exited the NHRA Keystone Nationals far earlier than they had hoped.
Arana Jr., who entered the race fresh off a victory over his father last weekend in St. Louis, was hoping to chop away at the 34-point deficit he had to championship leader Andrew Hines. Instead, he fouled out on the second round, with Hines ultimately moving on and padding his margin.
"I don't know, I don't know, I don't know," an exasperated Arana Jr. said. "That was a total screwup. Very, very frustrating but nothing we can do about it but go to the next race and make up for it, so hopefully we can do just that.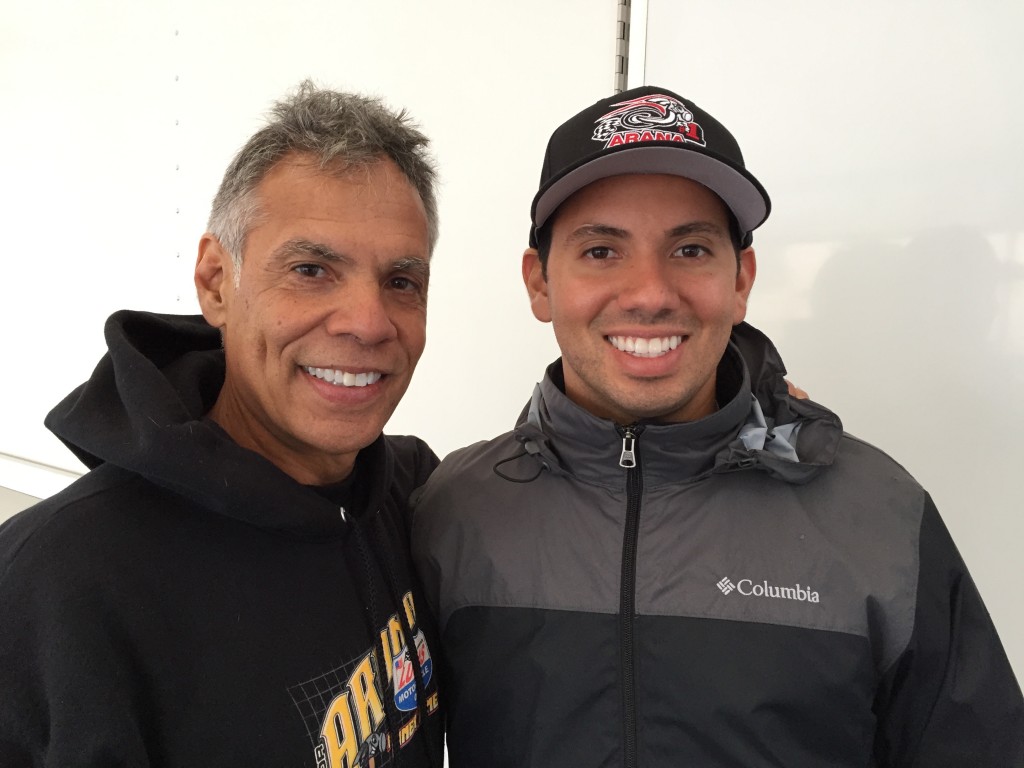 "We'll see what happens with Andrew and the others. It is what it is, so, you know, I feel bad because all of the hard work everybody else has done and I feel like I screwed it up. Whatever; I just want to go on to the next one."
After a weird two days of qualifying that ended with only one round completed and Arana Jr. back in the 11th slot, the contender rose up and beat Scotty Pollacheck with a 6.822-second pass at 196.90 mph to Pollacheck's resigned 16.865 at 38.00 mph.
But Arana Jr. was a little too anxious against Chip Ellis, jumping the green light .168-second too early and handing the win to his opponent.
"I'm ready for a weekend off. It's been crazy since Indy. I've been gone every weekend because when we weren't racing, we were testing and it has been non-stop, so it will be nice to have one weekend off and get a little bit of a breather, for sure."
Race day was even worse for Arana Sr., who got a jump on Round 1 foe Jerry Savoie only to get passed and beaten with a 6.875 at 194.24 mph to his 6.954 at 179.21 mph.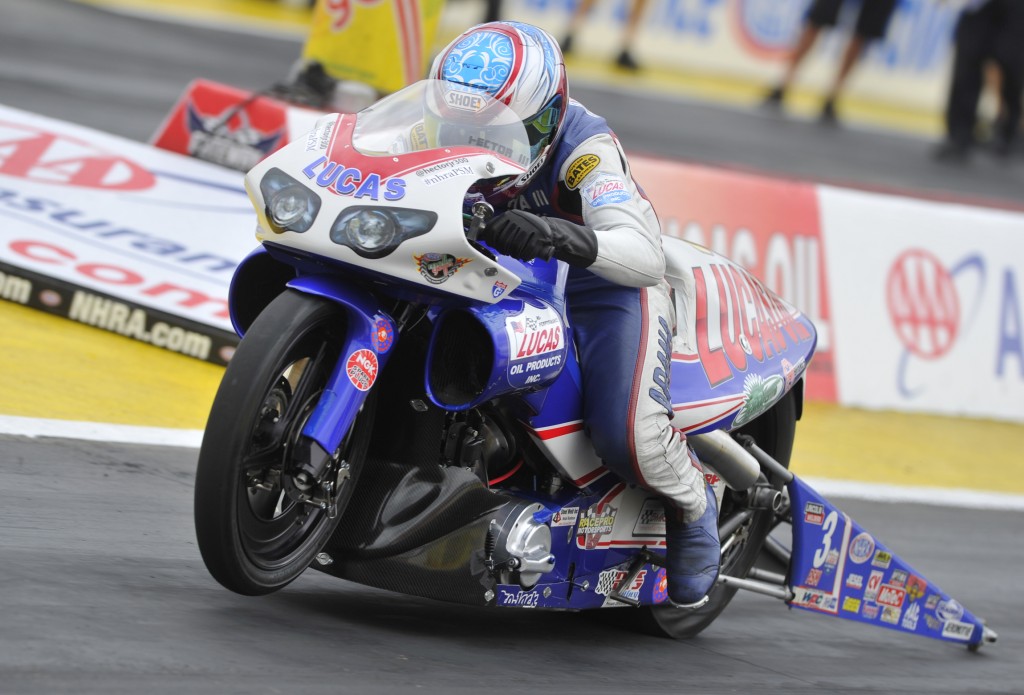 "This weekend, it was tough for the team, for the whole team," Arana Sr. said. "But anyway, we just gotta lick our wounds and see where we missed the tune-up so we don't have these same problems again. I plan to forget all about this mess and go to the next event with a clean sheet of paper.
"We definitely need a weekend off. It's going to be great to relax just a little bit and not be under the gun for a few days. Then we'll head to Dallas and try to win another race. There's no panic over here. We'll be fine."
The tour takes a weekend off before returning to action Oct. 16-18 at Texas Motorplex near Dallas.