For more than 30 years, NHRA Pro Stock Motorcycle Racer and team owner Steve Johnson has made reaching out to students a flagship program of his organization. The latest vehicle for that initiative comes in the form of the "BAT-man Scholarship," where BAT stands for Be-A-Technician.
Steve has collaborated with leaders in the automotive industry, technical schools, and instructors to provide students with a one-of-a-kind opportunity to win their share of thousands in Snap-on tools to jumpstart their careers. These scholarship opportunities are made possible by the generous support of partners like Peak, Snap-on, NGK, and Market Scan, who understand the value of using motorsports to promote skilled trades.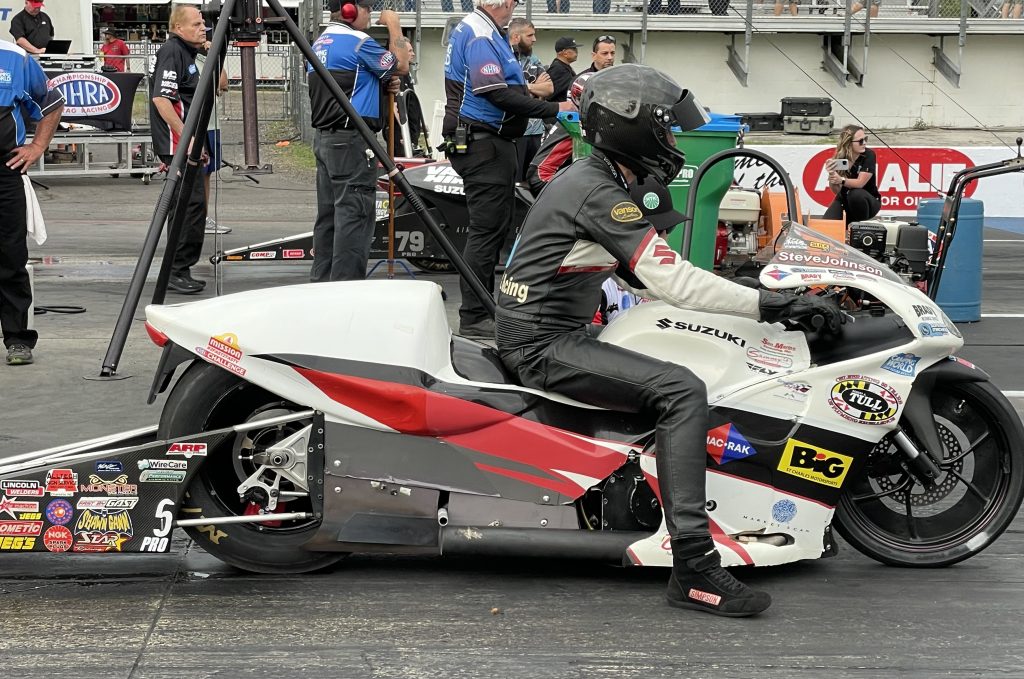 Plans are in motion to award eight BAT-man, or woman, scholarships in 2023 at technical colleges and high school career centers across the United States. This year's first two scholarships will be awarded on May 11, 2023, at two schools in the Philadelphia area. Applications are accepted on a rolling basis at
www.SteveJohnsonRacing.com
. The application consists of just five short answer questions, and finalists are later asked to submit a video.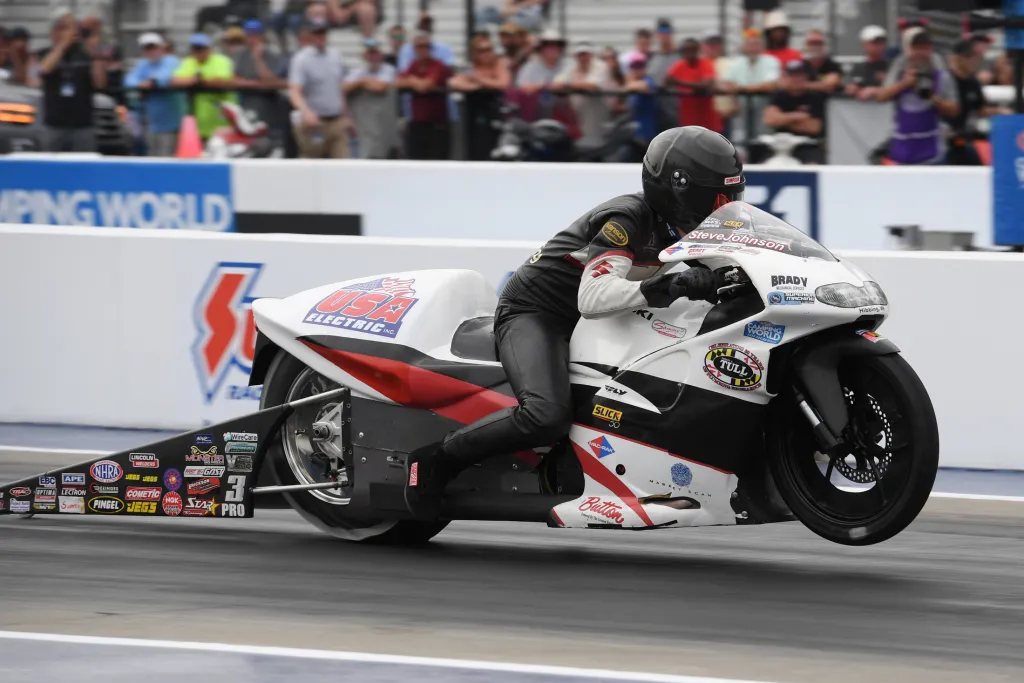 Promotion of the BAT-man Scholarship program is done in partnership with ASE, industry professionals, and technical instructors at high schools, technical schools, and community colleges. The goal is to target students pursuing an education, and ultimately a career as a mechanical or collision technician. Steve speaks about the opportunity to students and their instructors at NHRA "YES" events held at racetracks along the NHRA Camping World Drag Racing Series.
To present the scholarship awards, Steve and the team travel to the winner's school, give a presentation entitled "Marketing Your Brand After the Diploma," and unveil more than $4,000 in Snap-on tools for the winner. To build excitement, the schools that Steve will be traveling to for presentations are announced from the starting line at NHRA national events.
"This program has the potential to be life-changing for these students, similar to what winning the U.S. Nationals meant for my racing career," stated Steve Johnson. "In high school, I worked part-time at my local body shop, then went on to work full-time as an apprentice at a Jaguar dealership. My mentor, Sam Lirones, invested time into my training, and the dealership invested in training me at Jaguar's factory school, all while paying me to work. The BAT-man Scholarship program is about mentoring and investing in these students in a way that fuels their passions and at the same time helps to fill the demand for technicians in our industry."
There are more videos on the Cycledrag Youtube channel (please subscribe here) and the Cycledrag Facebook page (Please like here) and more will be coming soon. Check back daily.