Steve Huff had his eyes on breaking his own electric vehicle speed record on Friday during a Pep Boys Electric Vehicle Service exhibition pass at the Flav-R-Pac NHRA Northwest Nationals, but fell just shy of his 202.82-mph goal, rocketing to a speed of 202.24 mph.
Huff set a 202.82 MPH electric dragster world record in the Faster Than Cancer Electric Dragster at Sonoma Raceway during the Holley High Voltage Experience event earlier this month.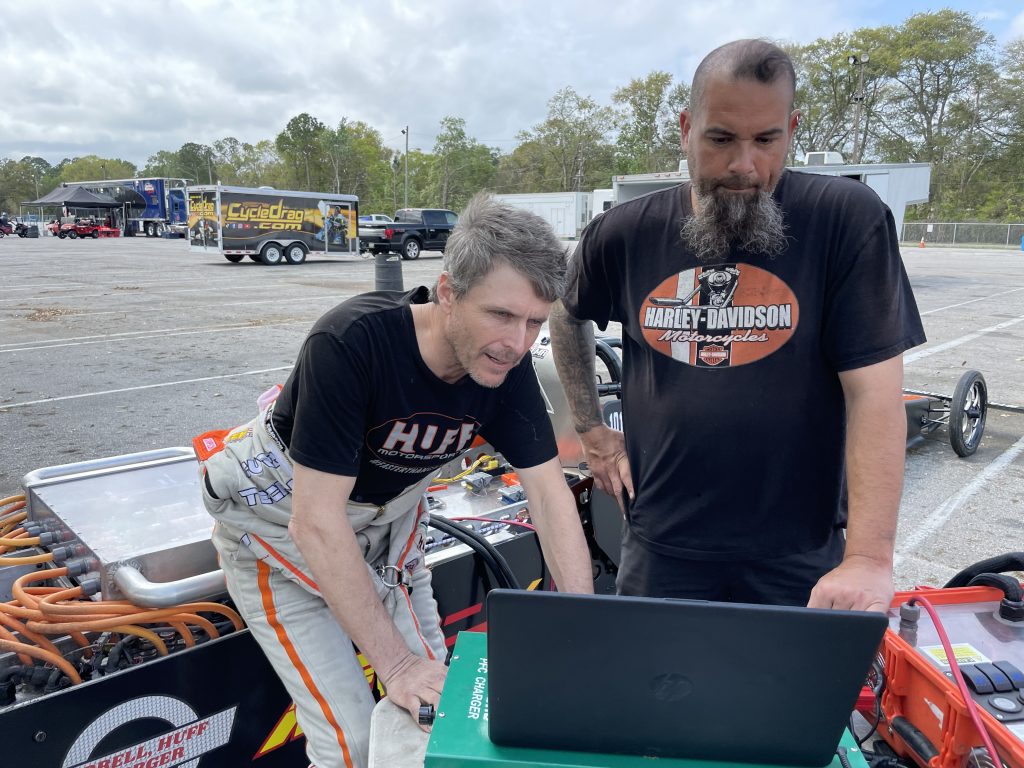 Steve Huff Motorsports designed, built, races, and continues to break records as the first and only 200+ mph electric drag car. On the first day of Northwest Nationals, the Faster Than Cancer electric dragster made its first attempt at breaking the record. With a speed of 202.24mph they came within .5mph of their record, unfortunately the electric dragster also had a final drive mechanical failure. Working late into the night and starting again early in the morning the team, along with support from Holley owned AEM Performance Electronics, repaired and reprogrammed the dragster to be ready for another day of racing. The hard work paid off with 2 more passes on Saturday and 1 on Sunday all exceeding 200mph.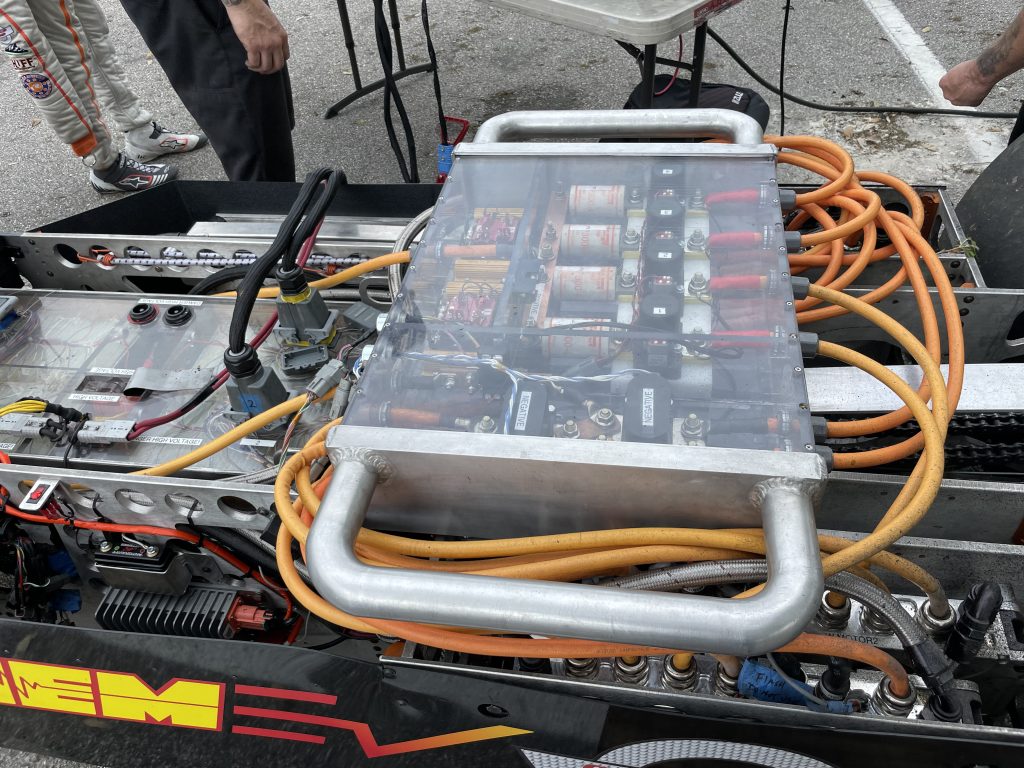 "We've known this hot rod had the ability to break all the records, now we are proving consistency and showing the world that there is room for the next generation of racer and innovator with electric," Huff said. "The technology is here now, and we hope all the Jr. Dragster racers and fans we met this weekend will continue to pursue their passion for racing with whatever power source they choose."
Steve Huff Motorsports, Team Carrell, Huff & Barger, now racing as the Faster Than Cancer Foundation made history in 2020 when they became the first ever electric car to break the 200mph barrier in the ¼ mile. Later that same year, Steve Huff was diagnosed with Stage 4 metastatic upper tract urothelial cancer. Steve receives care through the Seattle Cancer Care Alliance and UW Medical Center. Living with a Cancer Diagnosis, Steve continues his mission to give back to the community and inspire the next generation of racers and innovators.
"The No.1 thing someone with cancer wants is to forget they have cancer. When I put on my helmet, I forget about cancer for that moment in time," Huff said. "Getting to bring that energy and excitement to kids in the schools we visit, and to my fellow cancer fighters, is what keeps me going."
Steve Huff Motorsports has set over 20 national and world speed records throughout his 30 year career in professional racing. Steve Huff is the driver, designer, and builder of some of the fastest vehicles in the world, racing on 2-wheels, 4-wheels, and no wheels (hydroplane). In addition to racing, Steve Huff along with Jill Andrews (PR/Marketing) and Bardi Martin (Martin Law & Candlebox) formed the Faster Than Cancer Foundation, a 501c3 Non-Profit, in 2022 to inspire, educate and support our community highlighting LIVING with a cancer diagnosis and trades education through a scholarship program
There are more videos on the Cycledrag Youtube channel (please subscribe here) and the Cycledrag.com Facebook page (Please like here) and more will be coming soon. Check back daily.